The benefit of hindsight is a wonderful thing. When 'the' Rangers Alfredo Morelos left the field of play following a late red card against Celtic on 29 December the throat slitting gesture he made filled many column inches. His club went on the offensive claiming racist abuse was received, while others talked of a call to arms and bust ups in the tunnel.
Looking back now it would appear frustration boiled over for Alfredo, it now looks like he was signalling that he'd had enough and wanted out. His performances against Celtic have been a let-down for his club, he has yet to score in 12 Glasgow Derbies, despite banging in goals against the rest of the Scottish Premiership. A second yellow card at the end of that game came when clean through on goal. He should have scored if he believed he could, instead he dived looking for a penalty, abdicating responsibility as a striker, received a second yellow card and left the field of play apparently at the end of his tether.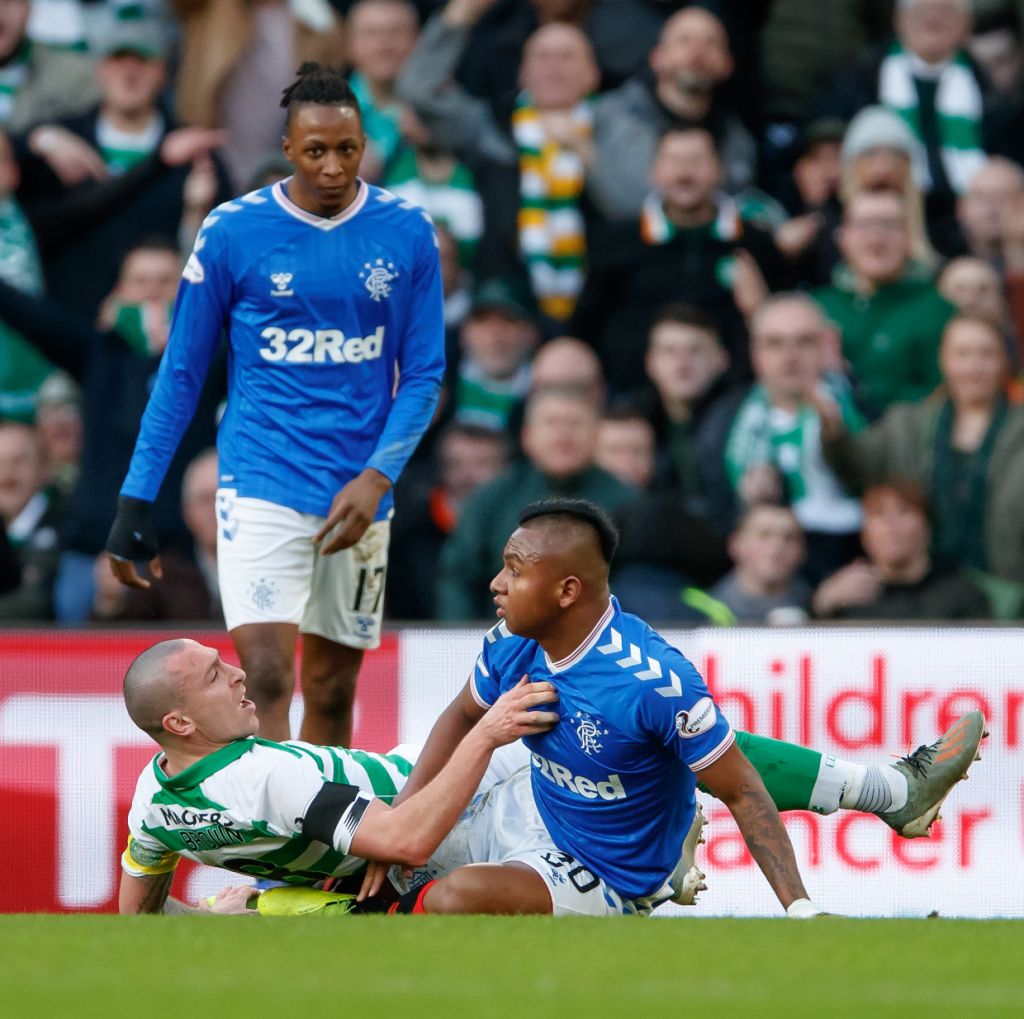 It's arguable if the Colombian striker has kicked a ball again for his club. As Steven Gerrard screamed joyously into the Sky Sports camera and 'the' Rangers players celebrated, little did they know their season was ending there and then. They had drawn an advantage in the Premiership title race yet a surly Colombian was in the process of ending their hopes, and so it proved.
As Morelos left the field of play he was telling everyone he'd had enough. With the transfer window opening he wanted to leave 'the Rangers, leave Scotland and draw a line under his mental block. Celtic. That's a bit of a big deal in a two-horse race. For a star striker to simply be unable to exorcise the ghosts when it comes to playing your rivals, you look for excuses.
'Rangers' were happy to extend rumour and conjecture to the press in the hope of deflecting from the real story and at the same time buying time with which they would have hoped they could placate their star player, but the game was up.
Both Celtic and Rangers took trips to Dubai following that match as the Scottish top flight went into a winter hibernation. Celtic returned and went through the season unbeaten, the Rangers collapsed.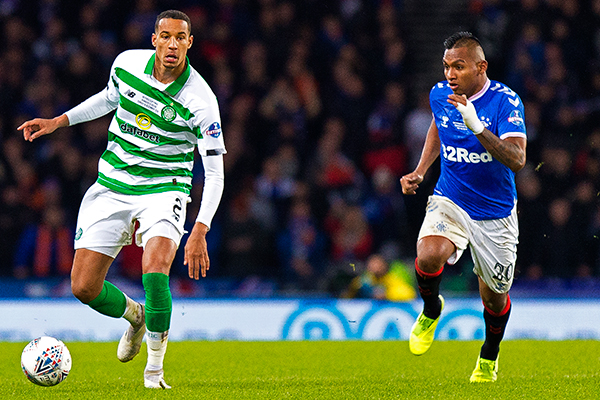 By the time the season ended on 13 March, 'the' Rangers were 13 points behind Celtic and requiring the footballing equivalent of snookers to return. Celtic were crowned 9-in-a-row champions and 'the' Rangers returned to the drawing board. Alfredo hadn't got his move, he went in a huff and 'Rangers' paid the price for not moving the player on. Celtic had sensed an opportunity and drove home the advantage.
You'd have assumed by now Alfredo Morelos would have left Ibrox. Putting aside the Ibrox club's near desperate need for the capital injection the sale of the player would bring, Morelos himself doesn't want to be there. He has made public proclamations of wanting to play in France and soon after came news that Lille and 'the' Rangers had been in discussions over a move. The Ibrox club and their French counterparts have not reached an agreement. Morelos returned to pre-season training overweight and out of shape, he trained separately from the group to get up to speed, yet still he remains at Ibrox.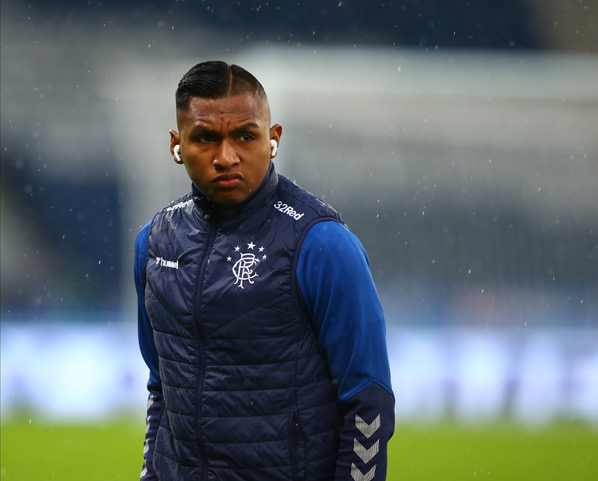 Rangers are playing a dangerous game by keeping hold of the striker. There looks like there is genuine interest from Lille, it also looks like Rangers have a very inflated asking price for an out of form and out of shape striker, one with a questionable attitude and a loose understanding of discipline. Yet he's their only real asset and they need the money. The player however has no interest in what 'the' Rangers need or want.
In the recent friendly against Coventry City Morelos drew another blank, was substituted and made his feelings known at the decision. It is clear the player is now agitating for a move and Rangers are in a bit of a pickle.
Three days prior to that particular Morelos strop, back up striker Jermaine Defoe pulled up with a hamstring injury. He's unlikely to play during the start of the football season.
'Rangers' had no alternative now than to play Alfredo Morelos at Pittodrie today. Not only did they risk an injury leaving the team with no number 9, they risked sending a player into battle unsure of which way he'll turn. A narrow 1-0 win against an injury hit Aberdeen team means that they are top of the league tonight – enjoy it while it lasts Bears!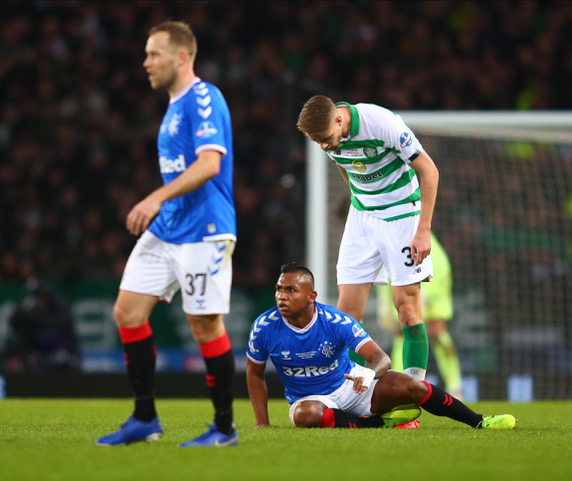 There are now two ways of looking at this. Morelos could play his way to a move over the next few weeks as would be sensible, or take the surly approach and hope his value drops further and that Rangers accept the Lille payment arrangement on offer.
Morelo could play well score goals and know that doing so could attract alternative potential suitors ahead of the extended transfer window closing on 5 October, or it could be that Rangers with no other option will have to play a striker, who to all intents and purposes downed tools post winter break last season, and risk the player taking the famed petted lip approach again, playing the disinterested card to force through a move, hoping that rangers will have to settle for less of a transfer fee to get the player off the books.
In a season where 'the' Rangers need to stop Celtic's march to record breaking tenth consecutive title there is little room for self-imposed pressures. Morelos and his attitude is already known to have caused dressing room division. The leniency shown by Steven Gerrard to his grumpy striker with questionable time keeping has caused internal friction as others are not afforded any such leeway. It has already played its part in a calamitous end to last season and it looks like the manager will be gambling by starting the new season with the same set of problems.
From a Celtic perspective you would normally look at 'the' Rangers predicament and hope the star striker is sold. Yet my own view is I'd hope he'd stay. Even if he left now, and assuming little of the money would go beyond paying deferred wages and outstanding liabilities which appear to be mounting for the Ibrox club, removing a player who is disliked by his teammates could have a galvanising effect on the rest of the squad. Keeping an unhappy player and one who appears to be working his ticket may be to Celtic's advantage, strange as that may seem given the players goalscoring capabilities.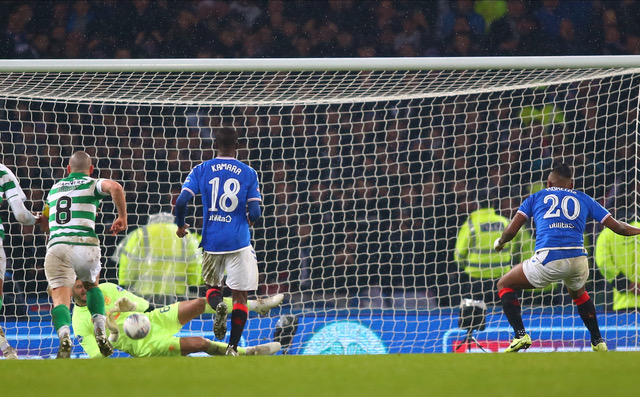 There were two stories for 'the' Rangers that day at Celtic Park. Nikola Katic their best defender scored the winner and Alfredo Morelos was sent off. Katic is now out injured for what looks like most of the season and the Morelos goal threat has dropped off a cliff.
Today 'the' Rangers won at Pittodrie in the season curtain raiser against Aberdeen, with Celtic looking to win by more than one goal to go ahead of the Rangers tomorrow. But it is a decent start for the Ibrox club whose challenged could depend on how the petted lip of Alfredo Morelos responds to the transfer developments in the weeks ahead.
And the biggest winners could be Celtic.
Niall J
ALSO ON THE CELTIC STAR…
A Mug's Game – 79% of bets on Scottish Premiership favour the Rangers to win title but Celtic remain odds on favourites | The Celtic Star https://t.co/qEmcHjOesD

— The Celtic Star Editor – INVINCIBLE (@CelticStarMag) August 1, 2020
"In front of 60,000 fans or nobody, I want to win," the hunger that drives Celtic captain Scott Brown | The Celtic Star https://t.co/O5uimoWV1U

— The Celtic Star Editor – INVINCIBLE (@CelticStarMag) August 1, 2020
Celtic recruitment, five subs and Neil Lennon's wish for fluidity in formations | The Celtic Star https://t.co/LcbHYXMfDI

— The Celtic Star Editor – INVINCIBLE (@CelticStarMag) August 1, 2020
Celtic's potential Qualifying Round 1 opponents in the 2020/21 Champions League: FC Ararat-Armenia | The Celtic Star https://t.co/Gf7Y0jvPLX @Boola_vogue

— The Celtic Star Editor – INVINCIBLE (@CelticStarMag) August 1, 2020
Illegal Stream Believers and the staggering cost of watching Celtic on Subscription TV | The Celtic Star https://t.co/zu5NPYmfhM

— The Celtic Star Editor – INVINCIBLE (@CelticStarMag) August 1, 2020
The most historic of domestic football seasons in Celtic's history – Here we go, Ten-in-a-Row | The Celtic Star https://t.co/X6Zx1ceh6k

— The Celtic Star Editor – INVINCIBLE (@CelticStarMag) August 1, 2020
"Everything doesn't just stop at the end of this season if we achieve Ten," Neil Lennon | The Celtic Star https://t.co/fOX0uJ2PSd

— The Celtic Star Editor – INVINCIBLE (@CelticStarMag) August 1, 2020