Ange Postecoglou was pleased by his team's performance in the 4-1 win over St Johnstone this afternoon in a match played in difficult conditions with the pitch being in a dreadful state. That didn't stop Celtic with an own goal conceded due to intense Celtic pressure followed by further strikes from Kyogo, Aaron Mooy and David Turnbull. The St Johnstone goal was a good one too, although Joe Hart will be disappointed at losing his consecutive clean sheet run in that manner.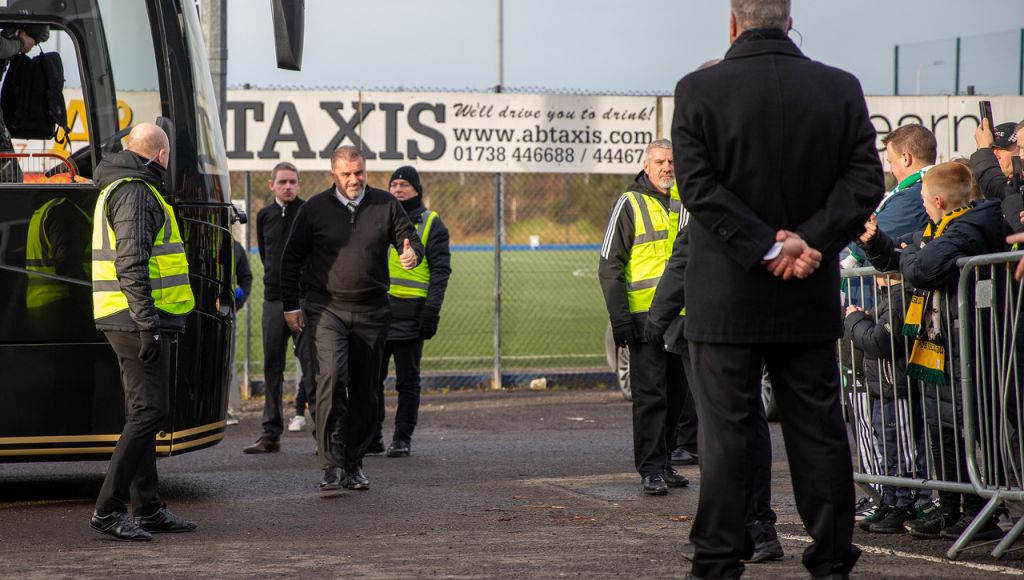 Afterwards the Celtic manager spoke to Sky Sports. Here's what was said…
Sky Sports: Can we get your assessment of today's game, please?
Ange Postecoglou: "Yeah, really pleased. Conditions weren't easy, particularly the pitch, and we had to sort of overcome that and not steer too far away from our football. I thought we did that but because of the nature of the game, and obviously the pitch, there were times we had to defend. I thought we did that really well as well, which was."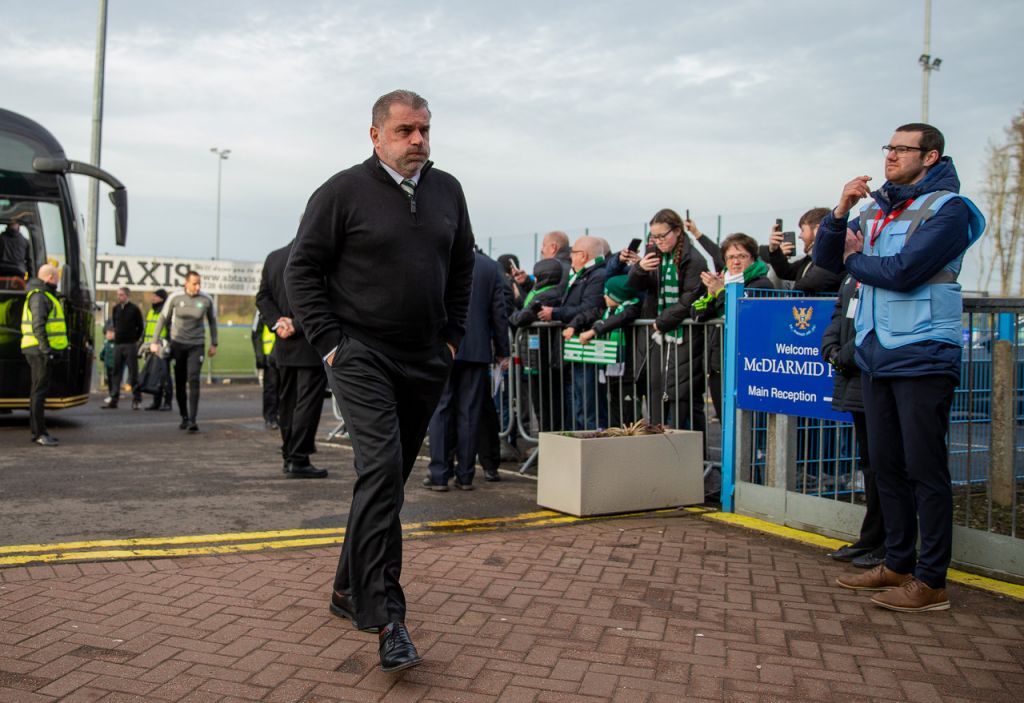 Sky Sports: The way you were able to start the game and get that real foothold with a couple of goals – how pleasing was that?
Ange Postecoglou: "It was important because, as the game wore on, the pitch got more and more cut up which meant there was going to be more mistakes, it'd be harder for us to move the ball quickly. Having said that, some of our football was excellent. But yeah, important when you get those goals as it gives you a foothold into the game. Disappointed to concede that one we did but, then again, we reacted to it in the right manner."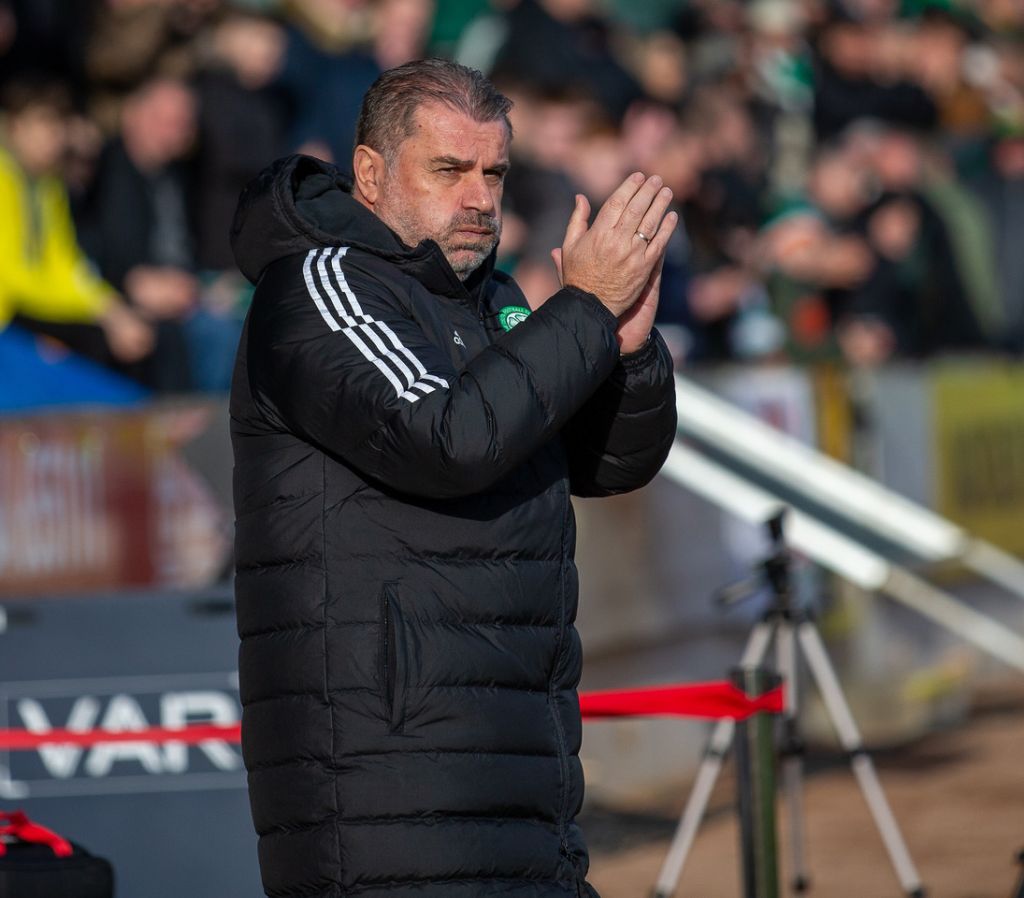 Sky Sports: Do you just credit the strike [from Drey Wright]in that situation where you conceded or could you do anything better?
Ange Postecoglou:  "I mean, it was a great strike. I don't want to take anything away from it. But yeah, we gave the ball away cheaply in midfield and we spoke about it before the game that on this pitch you've got to really protect the ball. I thought we gave it away a bit softly and kind of gave them an opportunity."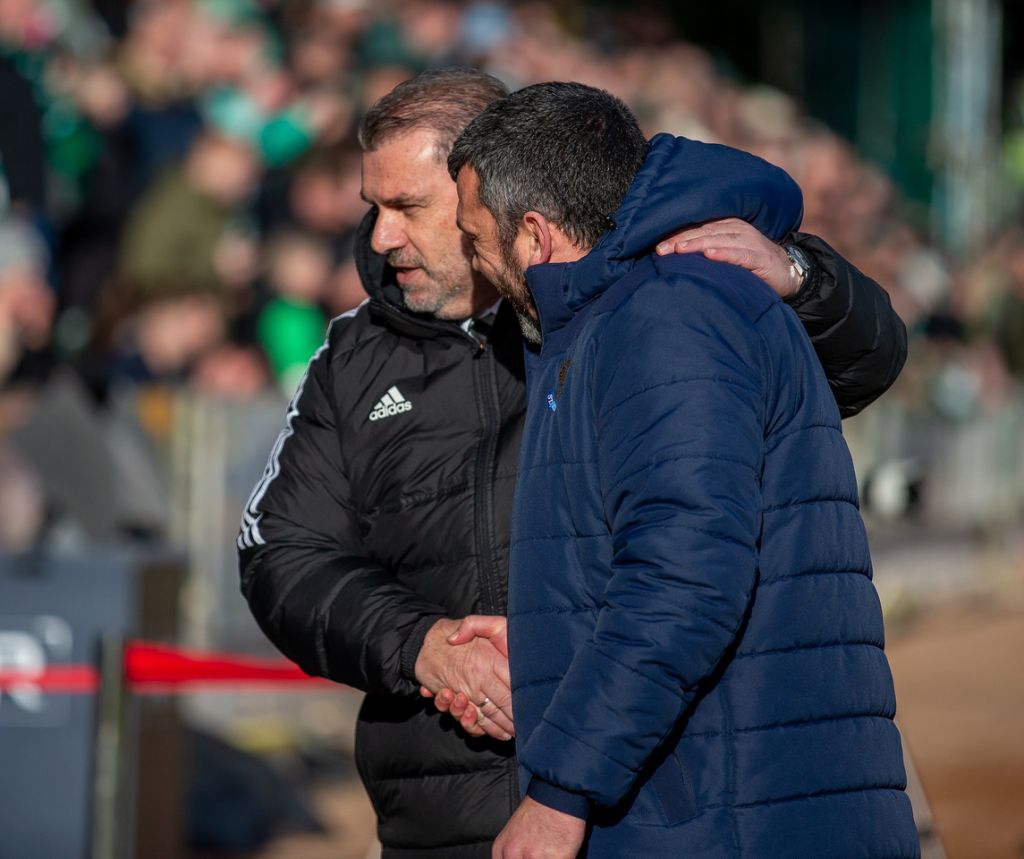 Sky Sports: You said there's more to come from Aaron Mooy – did he prove that again today?
Ange Postecoglou:  "There's more to come from all of them – there's no reason for them to stay where they are or to be content with what they've done so far. All of them should improve and want to improve… my role is to make sure they do. Aaron was great again today but I thought there were a few who put in a strong performance considering it's been three games in a week."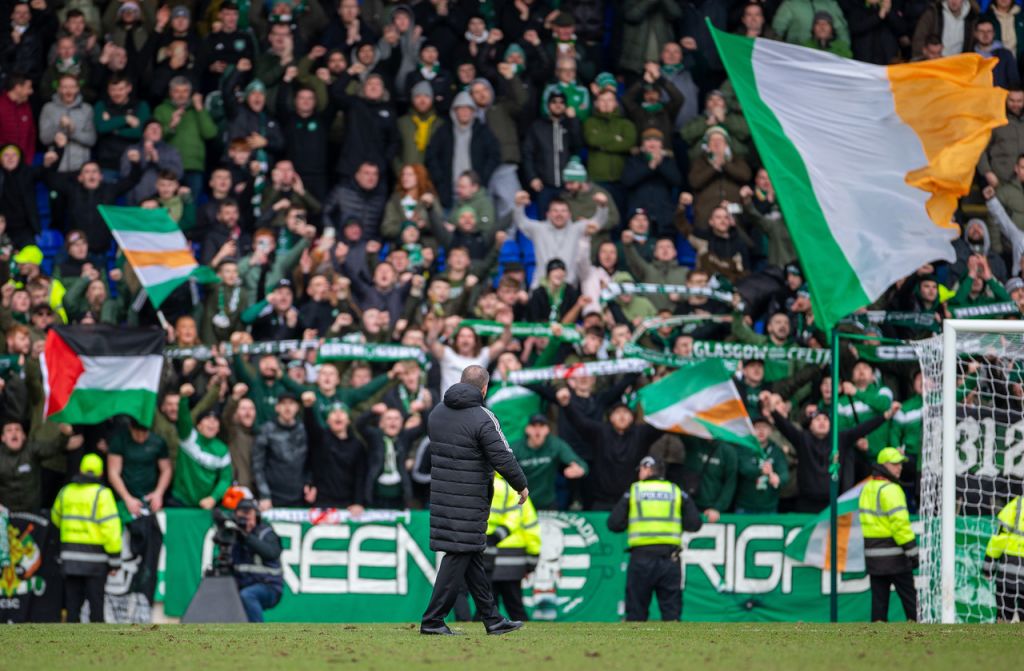 Here are today's goals that sees Celtic restore the nine points lead at the top of the league looking down on theRangers and increase the goal difference advantage by two goals to end the weekend 25 goals better off.  That now is effectively another point.
An own goal from Considine gives Celtic the lead!

But it was a fantastic play by Kyogo to start the move 👏 pic.twitter.com/9K71qs5RoJ

— Sky Sports Scotland (@ScotlandSky) February 5, 2023
After a quick VAR check, Kyogo's goal is confirmed and Celtic's lead is doubled! pic.twitter.com/8hUB7UEXBN

— Sky Sports Scotland (@ScotlandSky) February 5, 2023
ST JOHNSTONE ARE BACK IN IT!

A beauty from Wright and it's game on… 👀 pic.twitter.com/Xji6vy2Ad5

— Sky Sports Scotland (@ScotlandSky) February 5, 2023
🗣️ "Celtic have a firm grip on this game again!!"

What a goal from Mooy! 🤩 pic.twitter.com/ddNnBrA1FZ

— Sky Sports Scotland (@ScotlandSky) February 5, 2023
Turnball gives Celtic their FOURTH!!! 🔥 pic.twitter.com/aMzZIIOQVW

— Sky Sports Scotland (@ScotlandSky) February 5, 2023