SCOTT ALLAN wants to sign for Hibs on a permanent deal in the summer. The 26 year old knows that he has no future at Celtic and has rediscovered his mojo now that he is back at Easter Road, where he has always been happiest.
"I'm keen to stay. If everything else goes well it will basically come down to how the Hibs and Celtic hierarchies deal with it, it's not up to me.
"But I love it here. The club's style really suits my game. They let creative players create and play without too much restriction on your game. You can see that in all of us now.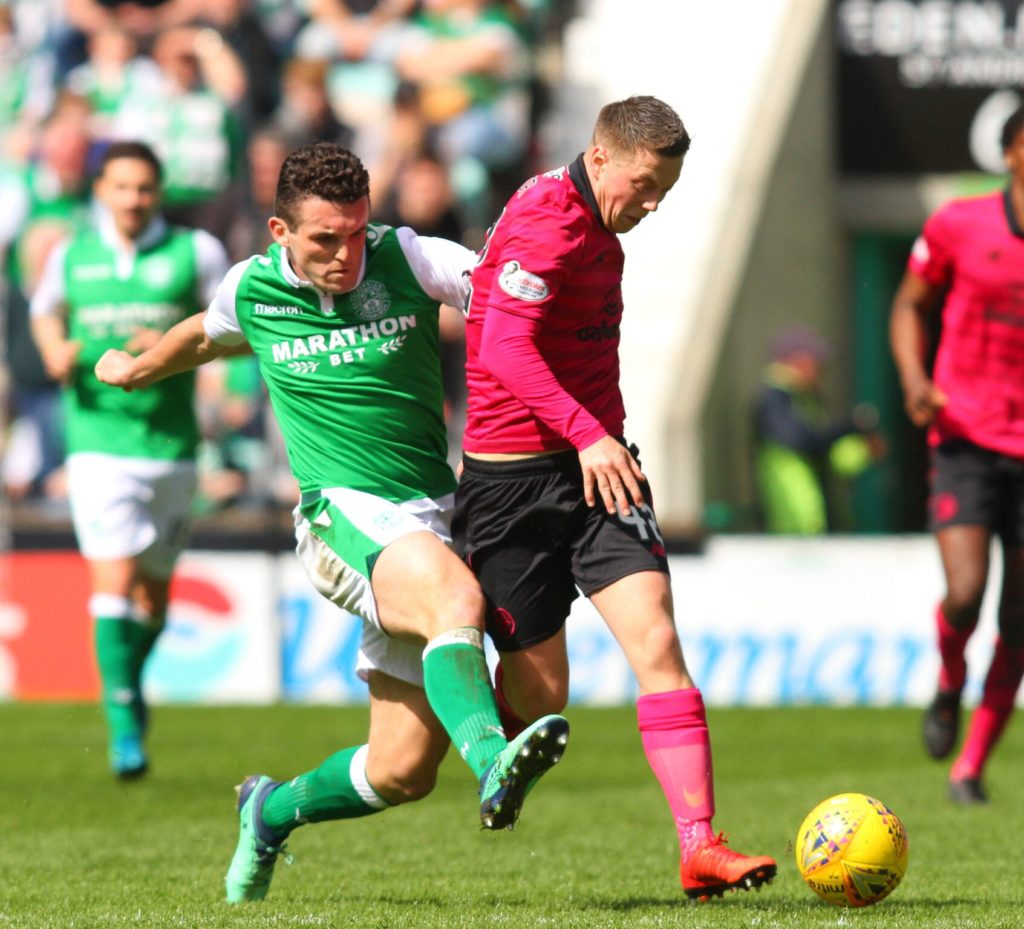 "We are all expressing ourselves and every man is playing the best of their ability.
"If we hold on to a lot of the squad and add a few then I think we could do really well next year. There's a lot of interest in John and Dylan and I know how that feels to have to decide whether to stay or go.
"But in the situation I was in, I'd only lasted a year and I was away but they have obviously had a really successful time.
"Dylan has been here four seasons now, John has been here three seasons and they have won the Scottish Cup and done a lot for the club.
"I think any bids for John would need to be worthwhile for the club and Dylan has a big decision to make," Allan continued.
Indeed one of his fellow Hibs midfielders paid a hush hush visit to Lennowtown a few days before Celtic travelled to Easter Road. Maybe he was in visiting someone…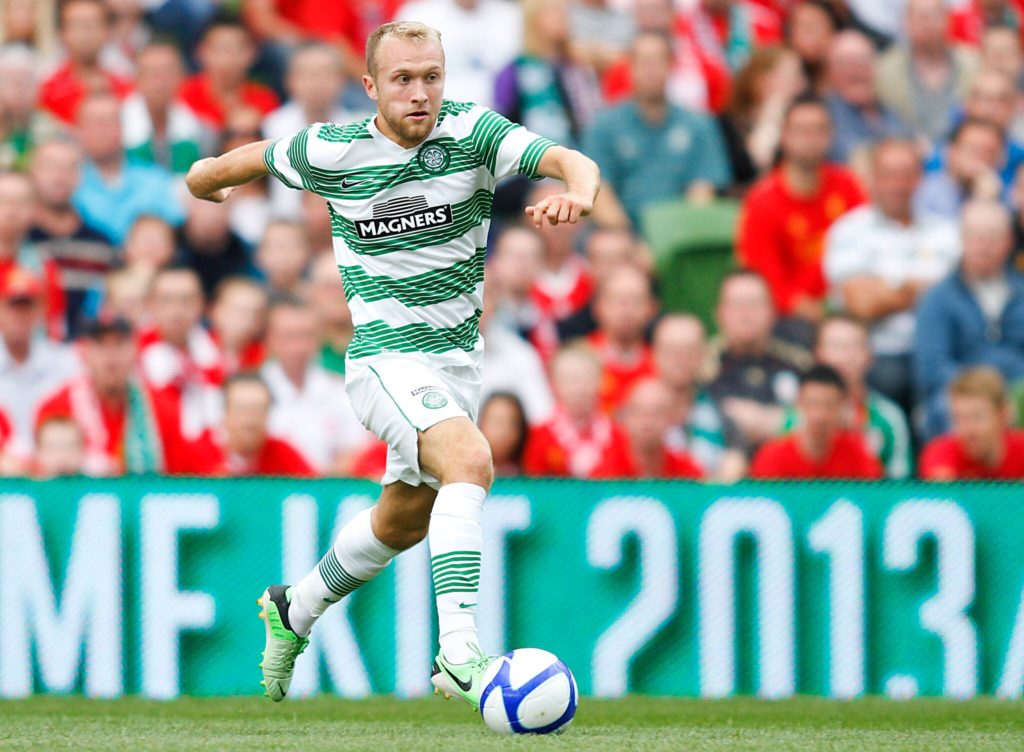 We did advise you last Saturday morning to keep a close eye on this Hibs player.
"I was itching to play last week but obviously due to the loan agreement it wasn't to be," Allan said.
"But I thoroughly enjoyed the game, I thought to a man every player was outstanding. It was a massive three points for us. We've played Aberdeen, Rangers and Celtic and we have taken nine points from those games.
"I think you are judged a lot on the big games and we have really turned up in those games. We have dominated and more than deserved the three points.
"So I think when it comes down to the nitty gritty we're as good as the other teams going for second place at the moment.
*I wish people would stop using that expressing – nitty gritty. It relates to the slave trade and is extremely unpleasant. One theory is that  it refers what is left of the slave ships after the poor souls reached their destination. Another is even worse: The phrase is also agreed to have another, less innocent meaning, although it has long since fallen into disuse. Reports do suggest however that it was a derogatory term for slaves in the early 1900s, or even worse; a euphemistic term for the practice of forcing intercourse on the female slaves under ones 'ownership '.
So listen to this, it's wonderful…
"Yo, Ho, Ho, Off We Go," we've put 25 by Rangers…vote here for your top 3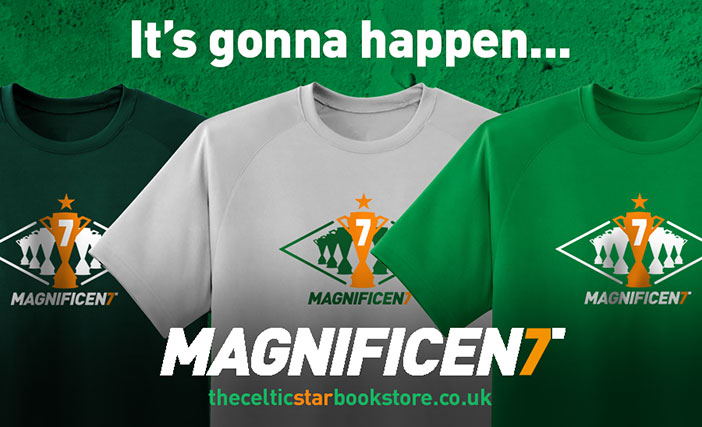 HAVE YOU GOT YOUR MAGNIFICEN7 T-SHIRT YET?
We have sold out on the dark green option in all sizes and have sold out of the green and grey colour option in small and medium but we have green and also grey Magnificen7 shirts available in Large, XL and XXL, while stocks last.
Order now at thecelticstarbookstore.co.uk