SCOTT BAIN has issued a warning to the Premiership defences – be prepared to be blown away this season by Celtic's French strike force of Moussa Dembele and Odsonne Edouard.
Both players scored yesterday in Celtic's impressive 4-1 win over a decent Standard Liege side at Celtic Park.
Edouard scored this cracker…
???? Goal of pre-season from @Oedouard22! ???? #CELSTA pic.twitter.com/4UQ3xh850s

— Celtic Football Club (@CelticFC) July 14, 2018
And Dembele added a second with a sublime chip over the keeper. Now Bain has predicted that this in only the beginning and believes the pair will terrify defences up and down the country this season.
"The two of them have got everything," Boxer said. "They are strong, they've got power, pace, they're both great finishers and they have a really good understanding of how to play together. I think they could scare a few teams this season.
"You know that when the ball goes up to them, they are going to be strong and keep it and allow us to get up the pitch in the more difficult games.
"They are at a great age where they keep improving every season and they're turning into really good players."
Bain also noted the vast improvement in the playing surface at Celtic Park, something that Brendan Rodgers has been concerned about since taking the job in May 2016. Here's what the manager said yesterday after the first game on the new surface…
???? BR: "Congratulations to club and the groundstaff. as I've been crying about a pitch here for a long time. You saw the speed of it, and it'll get slightly quicker which is great for us. A very pleasing day." #CELSTA

— Celtic Football Club (@CelticFC) July 14, 2018
Bain backed up Brendan on this one and believes it is another reason to be excited about the new campaign. "It was good to be back out on the pitch. The new pitch is unbelievable, so it was nice to play on and be back here at Celtic Park.
"It was a lot slicker and easier to get your weight of pass right early, and it helps us play and move the ball really quick. The way we try and play is to pass from the back, and get out quickly and try to counter on teams quick, and a slick pitch is going to help that."
Bain, who signed a four year deal with Celtic in June, will be happy to be number 2 behind the established first pick keeper Craig Gordon but knows that football can be unpredictable and can change quickly so if and when he is called upon he plans to be ready.
"Craig is obviously the number one and my job here is to keep him as sharp as possible, and his job is to keep me improving, along with Woodsy and the other goalkeepers.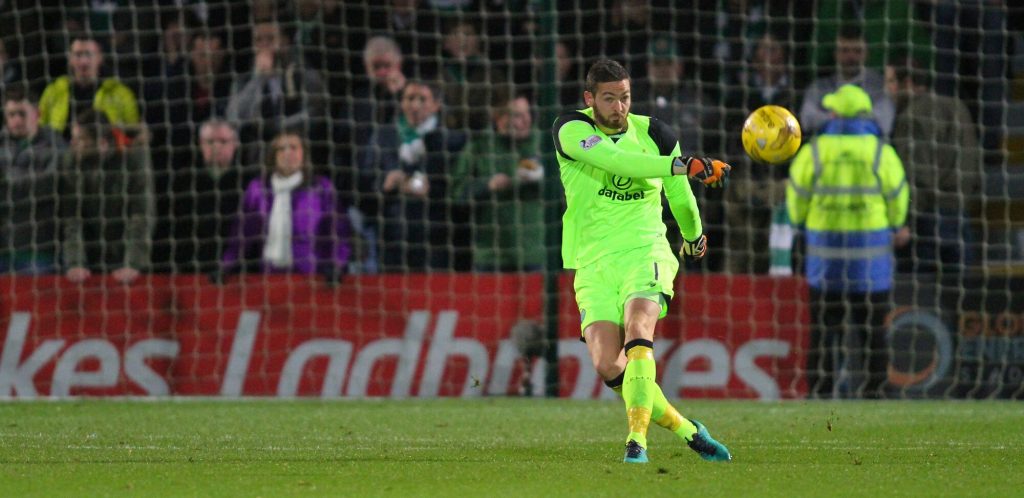 "First and foremost, though, for me it's to keep improving and keep building on last year. I'm really enjoying every moment of being at this club and training with Craigy, but it will be tough to be number one while he's here because he's a top, top goalkeeper.
"Last season it was the same sort of thing – making sure that I'm ready and prepared during the week properly so that, should I have to play on the Saturday, then I'm able to.
"It's mentally tough being at this club. You need to be strong and you know that anything could happen and you'd have to step in. But playing for a club of this size and stature, it's mentally tough and challenging every day to be at the top of your game, whether you're playing or not."