IT is often a mistake made by football historians that war football was not important. In fact, if anything, football in the direst of circumstances (and spring 1916 had not yet seen the worst of the Great War) sometimes becomes even more important, for people need some sort of relief from what is going on. Cinema and theatre also boom in such circumstances.
The reason for the downgrading of football in history books is because it is different and diminished by the football authorities themselves. In 1916 for example, there were no Internationals and the SFA had made the wrong decision, one feels, in abandoning the Scottish Cup.
The Scottish League continued however, as did local competitions like the Glasgow and the Glasgow Charity Cup. Such games were followed with avid attention, not least in the trenches and on the high seas with Manager Willie Maley always very punctilious about sending a telegram to the War Office with the results of Celtic matches immediately after the full time whistle, so that soldiers and sailors could hear the news very soon.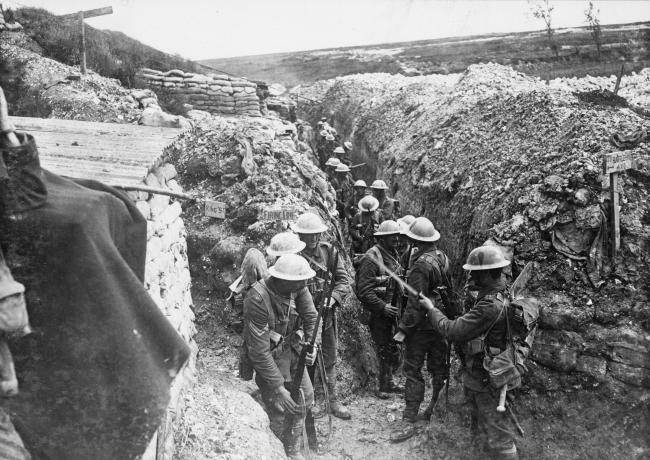 Hence the reason why little rhymes became common such as "Along the line the signal flew, Rangers 1 and Celtic 2". It was one of the wonders of modern communication that a soldier in Mesopotamia could know the score in a game in Glasgow less than an hour after the full time whistle!
The talk of early 1916 was conscription. Already by January, all single men between 18 and 41 were liable to be conscripted whether they wanted to join up or not, and it was only a matter of time before it was extended to married men as well. This did not meet with universal approval.
Trafalgar Square had already seen a protest (which even the strict newspaper censorship of the time could not hide) and conscription was also a major, direct and indirect, cause of the ongoing and deteriorating labour troubles on the Clyde. Ireland would erupt soon, the long term cause being 700 years of oppression but the immediate spark being "Twas England who bade our wild geese go that small nations might be free…" They had heard a lot about "gallant little Belgium". No-one ever mentioned gallant little Ireland, or Scotland for that matter.
All this was brewing during the 1915/16 season. It would have to be described as one of the best seasons in the history of the club – like 1908 and 1967, the team won every competition it entered, and this is why we curse the SFA for their craven and pusillanimous decision to abandon the Scottish Cup. It prevented the whole set.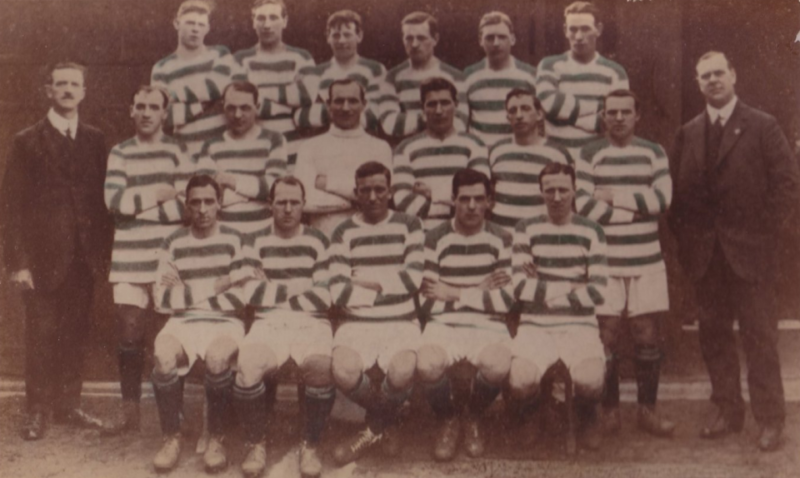 The crafty Maley was generally able to keep his great 1914 side together. He used his influence (he was a mighty man in 1916) to make sure that his team were working in war related industries (usually coal mining, ship building or foundries like the Parkhead forge) and either in Glasgow itself or within an hour of Celtic Park. Thus his men could work a shift on a Saturday morning until the weekend officially began at 12.00 noon, and be at Celtic Park in time for a kick off which was often later during the war year. They had thus "done their bit" in the morning before they entertained their adoring fans in the afternoon!
The Glasgow Cup had been won in October 1915. Joe Dodds and Jimmy McMenemy both played in the Final against Rangers in spite of the fact that each had lost a brother at the Battle of Loos that very week. Maley had correctly said that playing a game of football would be therapeutic and indeed it was what their families would have wanted them to do. 70,000 (many of them in uniform because they were home on leave or still based in the Glasgow area doing their training) saw a very one-sided game with the only real surprise being the narrowness of the scoreline. "Along the line the signal flew, Rangers 1 and Celtic 2".
But then as happens with the best of teams, particularly in these circumstances when training together was more or less impossible, Celtic hit a bad patch and lost three games. But those who saw the 0-2 defeat at Tynecastle on 13 November 1915 would not have been very likely to guess that the next defeat would be in 67 (yes, 67!) games time in April 1917, some two weeks after the Americans had entered the war and about a month after the deposition of the Czar of Russia! (Neither of these events had even been remotely conceivable in November 1915!)
There were very few alterations in 1915/16 to Shaw, McNair and Dodds; Young, Johnstone and McMaster: McAtee, Gallacher, McColl, McMenemy and Browning. Occasionally an injury and sometimes unavailability because of war duties made it necessary, but no-one was ever likely to be dropped from that virtually immaculate team with the sublime inside forward play of Gallacher and McMenemy a sight to behold. There was a draw on New Year's Day against Rangers and another draw against a strong Morton side (full of talented Englishmen stationed near Greenock) on April Fools' Day, but every other game was a victory (admittedly against some pretty weak teams normally cobbled together on the Saturday morning).
Football was only really allowed on a Saturday lest a midweek fixture would disrupt the war effort. Sometimes on a Saturday, games would go ahead even though the weather conditions were not ideal and might have seen a postponement in peace time. However there was no doubt about the game at Motherwell on 25 March as Lanarkshire was blanketed with deep snow.(Only Falkirk and Ayr United managed to play in Scotland that day). So when to play the game? Presbyterian Scotland would have had a fit if someone had suggested Sunday, and midweek was not allowed normally. However the Scottish League managed to get permission for this round of fixtures to be played in midweek in late April, providing the kick off time was late enough not to disrupt the war effort.
Celtic and Motherwell however made the decision to play two games each on Saturday 15 April. This was unusual but not unprecedented, and the players were enthusiastic (in total contrast to some of the pampered spoilt brats of today who find two games in a week too much and need a midwinter break!), a little spice being added to the day by two considerations. One was that if Celtic scored four goals, they would beat Falkirk's record, and the other was that two victories could win the League that day.
First up were Raith Rovers at Celtic Park. 12,000 saw an easy 6-0 victory over Raith Rovers, a feature being a hat-trick from the effervescent Patsy Gallacher. Falkirk's goalscoring record was smashed with the 4th goal. That game kicked off at 3.30 pm. Full time saw the team go straight into a waiting charabanc and off to Motherwell for a 6.15 pm kick-off. The only change was Joe Cassidy (who arrived from his Black Watch barracks in Perth) for the injured Joe O'Kane. McMenemy, Dodds and Browning scored in the 3-1 victory and the team was cheered to the echo by the small crowd (some of whom had watched both games that day, for Motherwell had also played two games) as they left the field with the moon now clearly visible.
They were now League Champions again for their third year in a row – it would have been dark in France by the time that the news got there that night – and it was said that Sunny Jim was offering to play against a third team that night – but the light had faded! It was in fact a great Celtic triumph, and the team was suitably lauded for their achievement. It was just a shame that circumstances prevented the celebration that the occasion warranted.
It is certainly a myth that this was what encouraged Pearce and Connolly to "have a go" next weekend in Dublin, but the achievement would have been mentioned in Dublin, as indeed it was in London, New York and in trenches, barracks and on ships everywhere. Two games in one day to win a League was something special, after all!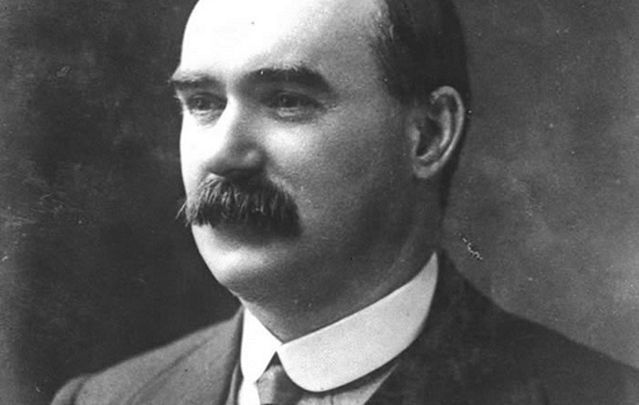 The season continued and on 13 May, Celtic crowned it all by beating Partick Thistle 2-0 to win the Glasgow Charity Cup. It was the day after the Scotsman James Connolly (who supported Hibs but who would certainly have known all about Patsy Gallacher, Sunny Jim and Jimmy McMenemy) had been brought in a stretcher and then propped up in a chair to be shot.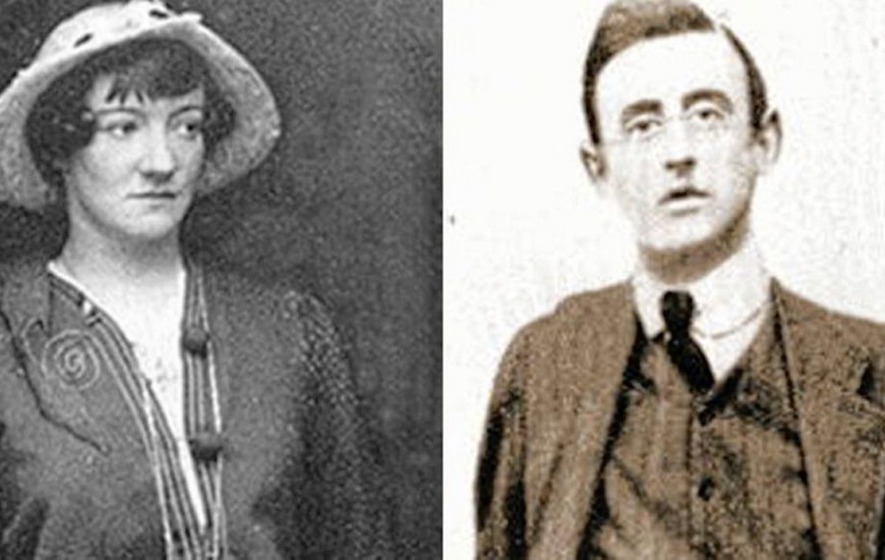 Grace Gifford Plunkett had now been a widow for ten days.
No-one in 1916 would have believed that a century later the Celtic supporters would be signing about her.
David Potter