I don't much care how it happens and I don't much care whether the club decide they need to comment publicly, have a zoom call with fan groups, or simply slowly release the information to trusted media lackey's or the odd relic-compliant-blogger-pal of Peter. All I and many supporters want is for this sorry Bernard Higgins debacle and impasse to be brought to an end once and for all.
And if rumours of Higgins appointment petering out with the safety net of a UEFA appointment – I wonder how that happened? – for Police Scotland's retiring ACC are true, and if Higgins himself has decided he'd prefer to avoid an impossible job and the impact on his life, then however it is sold, however the players involved wish to couch it, the end result of Higgins being nowhere near a role at Celtic Park is the best result for everyone.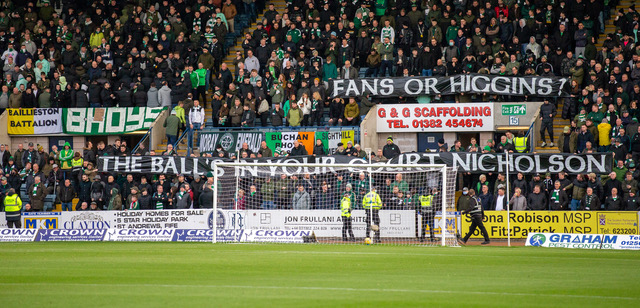 Off the field Celtic remain a shambles, that much was evident by the AGM performances of the Chairman and the acting CEO. There remains no real modernising structure in place and those involved seem incredibly detached from the reality of the feelings amongst the support on all manner of issues. This one however took the biscuit.
No doubt painted into a corner when it comes to discriminatory employment practices and the best man for the job, Celtic appear to have found a way out of this one with alternative employment prospects and possibly Higgins willing to see the bigger picture. Meanwhile I'm sure his contact list can still be called on from that UEFA position for a majority shareholder's external business interests, should they be required.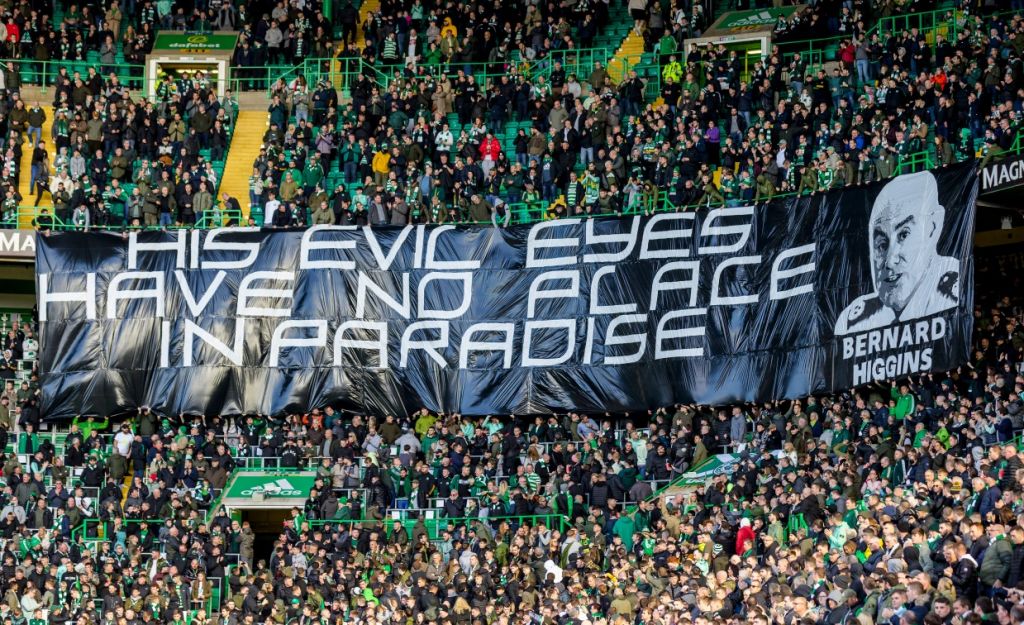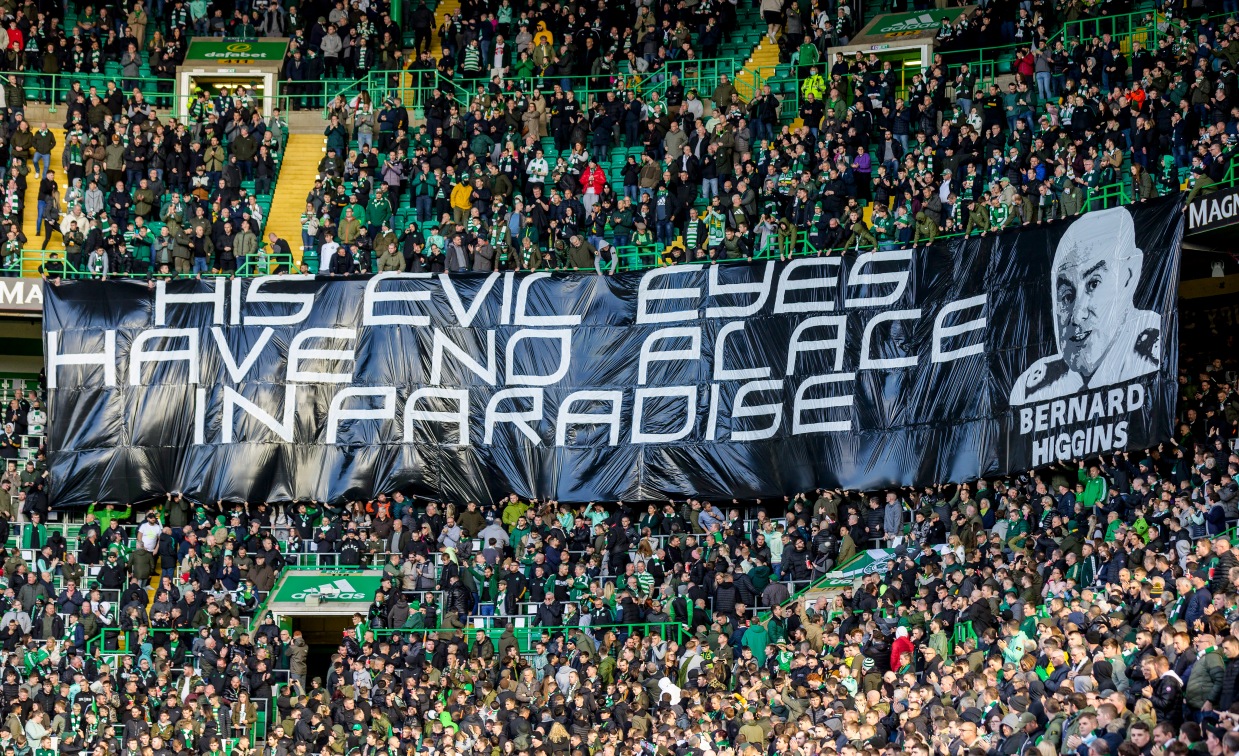 Hopefully if this can be leaked to the contentment of the fan's groups, who have taken the fight to the Celtic boardroom, then this evenings match with Betis, or at the very least the weekend's game against Motherwell, can see the likes of The Green Brigade and Bhoys do what they do best and help foster the sort of atmosphere and environment that has seen, despite what has been happening by way of a hapless boardroom, a togetherness emerging between the support, Ange Postecoglou and the Celtic players.
A togetherness that has been, is spite of dreadful off-field governance, pushing Celtic on the field to a level few of us thought would have been possible in the summer.
And make no mistake this idiotic appointment would have impacted on that. We've already had the silent treatment from fans groups against Livingston, we've had the tennis ball pitch invasion at Dens Park and we were very much in danger of the return of the sound of silence tonight against Betis and again on Sunday against Motherwell.
This despite Ange Postecoglou making his own feelings clear after the protest at Dens Park when he said, and he doesn't ask much of the support:
"My view on all those kind of things is that we live in a society where people are allowed to express themselves. It's not necessarily a bad thing but I'd rather protect the sanctity of that 90 minutes because I know how precious it is and if we want to be a successful team we need everyone united for that."
Would continued protests have impacted that relationship, if it had an impact on the progress and process Ange Postecoglou has been driving ahead with? It may have done, but hopefully now we won't get the chance to find out.
If Celtic are going to be successful this season it is likely to be in spite of those in the Celtic Boardroom rather than because of a vision emerging. There are likely to be further misjudgements ahead, because this is a board detached from reality and one who appear without the skillset to modernise or even read a room.
But if the current custodians are going to be challenged then we need to find a way that does not impact on the barely believable job Ange Postecoglou and his coaching team and players are managing on the field, and it cannot get in the way of the respect and enjoyment the support are getting from a team fit to wear the jersey after last season's disintegration on the back of a long overseen managed decline.
As Postecoglou demanded, the sanctity of those 90 minutes has to be respected. Ange isn't asking for much and there are other tactics that can be pursued by those who rightly wish to hold this incompetent board to account.
According to the disclosures around other business interests of the Celtic Board on the Celtic Website:
'Ian Bankier is Executive Chairman of Glenkeir Whiskies Limited, a company he substantially owns. Glenkeir operates The Whisky Shop chain, which is the UK's largest specialist retailer of whiskies. He has been involved in the Scotch whisky industry for over 20 years having been Managing Director of Burn Stewart Distillers PLC and Chief Executive of CL World Brands Limited. Mr Bankier's formative career was as a solicitor and he was a partner in McGrigors for 15 years, where he specialised in corporate law.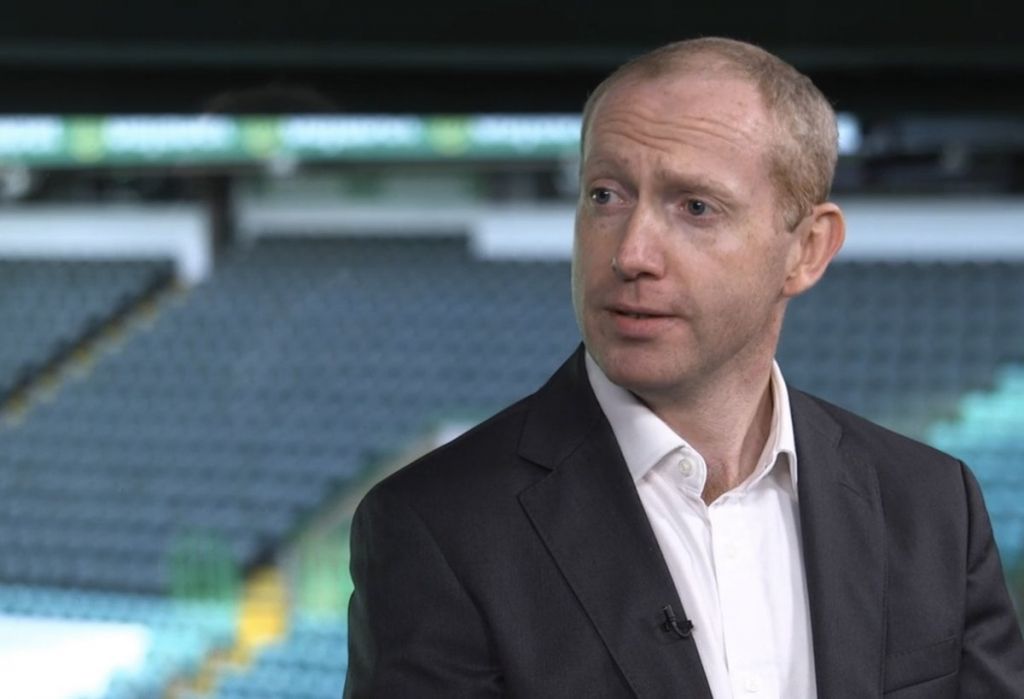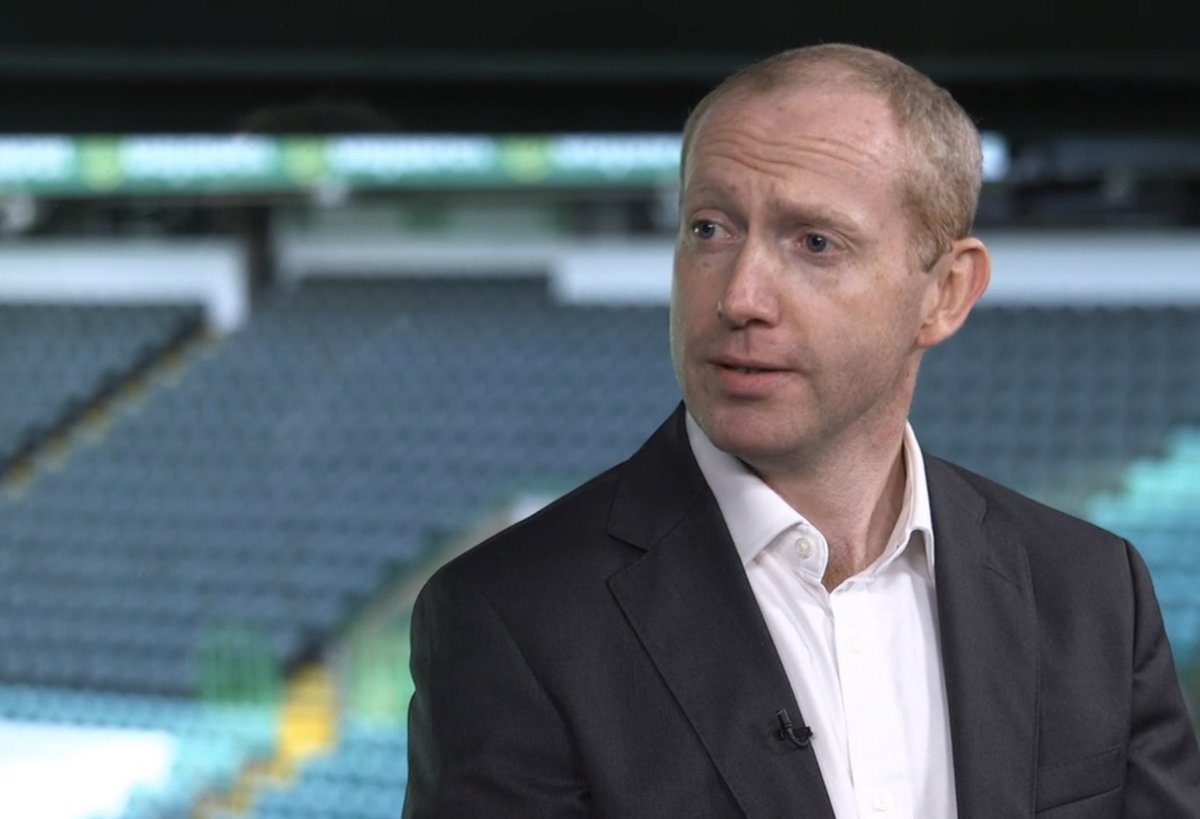 If you are looking for direct action perhaps there is more leverage for encouraging engagement by impacting some of those business interests away from Celtic, where they were probably focused during a pandemic as Celtic unravelled.
Then there is Michael Nicholson who had: '11 years as a partner at Harper Macleod LLP, previously served as a Council Member for the Law Society of Scotland, and is currently an Arbitrator for the Court of Arbitration for Sport. He is a member of the Legal Advisory Panel of the European Club Association and the Professional Game Board of the Scottish FA.
What about Tom Allison who is apparently 'Chairman of Peel Ports Limited and a director of a number of other companies within the Peel Group. He is Chairman of Tulloch Homes Group Limited.'
Or Sharon Brown who we're told is: currently a non-executive director at McColl's Retail Group plc, Fidelity Special Values Plc and F&C Capital & Income Investment Trust plc. Between 1998 and 2013, Sharon was Finance Director and Company Secretary of Dobbies Garden Centres Ltd'
Or Chris McKay who spent 18 years in professional services, most recently in a senior position with global consultancy firm Deloitte'
And what of Brian Wilson who fills column inches with newspapers aplenty as an , 'experienced journalist and writer and a director of several private companies including Harris Tweed Hebrides Limited and Havana Energy Limited
And you can take your pick of several companies Dermot Desmond has an interest in, or Horse racing events and tee-off times he'd rather not have disrupted. Perhaps encouraging boycotts or even raising awareness of these business interests and encouraging a support worldwide to decide if they wish to step back from any involvement they have with such companies, and make those companies aware of their reasoning, may have more meaningful impact on change than interrupting the sanctity of those 90 minutes that Ange Postecoglou rightly holds so dear.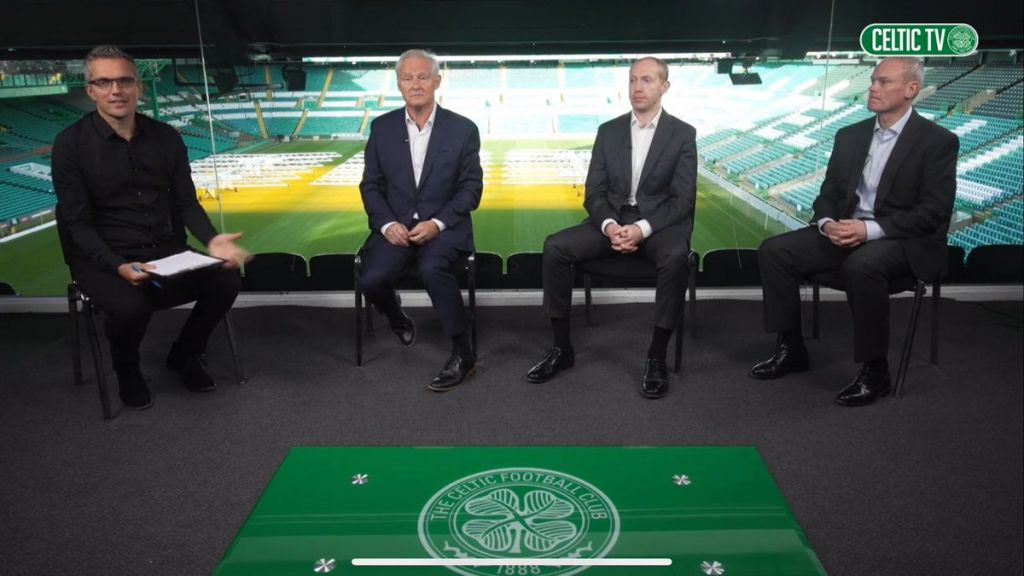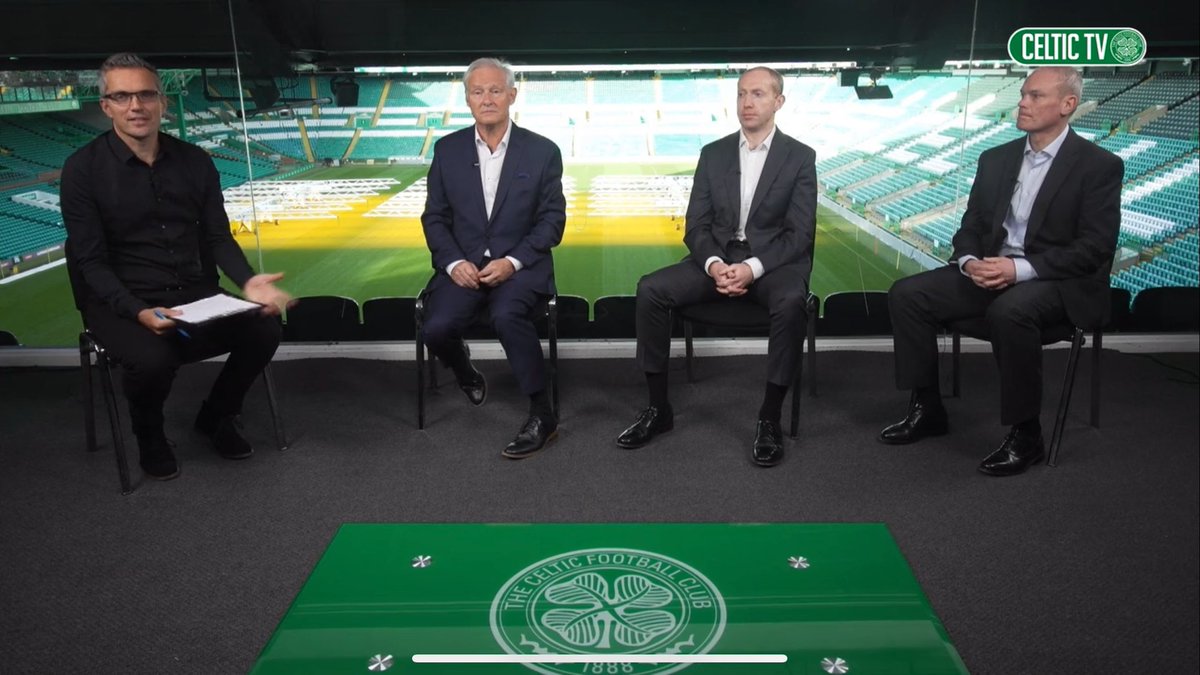 It is encouraging that the Bernard Higgins appointment, it seems, may be soon over. Yet more will come from this board and there seems no appetite for any introspection as to what those directing this club may have been overseeing that led to such off-field staleness, or any appetite to modernise and set a new course.
Instead, we see an out of touch board who feel the support are entitled, and a group of predominately ageing men willing to slap each other on the back, shut the blinds and stick ear plugs in their lugs. Tennis balls and silent protests won't remove all of that, that will take a bit more. In the meantime, it will impact on a manager who is en route to creating a silk purse from a sow's ear very much against the odds.
That is a piece of work none of us wish to see interrupted, because it is the only thing at Celtic that appears to be working. And if the manager wishes the sanctity of those 90 minutes to be protected, perhaps we owe him an alternative tactical approach when it comes to the support's ire with the Celtic Boardroom.
Niall J