Jumping onto the Celtic FC bandwagon now that Ange is managing your club. Having followed Ange's career for two decades, I thought I'd add a perspective that is different to what you have probably heard since it appears that every Celtic podcast/YouTube channel has plucked overly emotional Aussies to give an outline of Ange.
Ange is one of the near million Greeks (first, second and third generation) living in Australia, having been born in Athens, but moving to Melbourne when he was 5. In fact, Melbourne is the third largest Greek city in the world after Athens and Thessaloniki. He came from humble working class origins like most Greeks to Australia (my grandmother for example was illiterate) and often faced racism the predominately "White" (Anglo) Australia.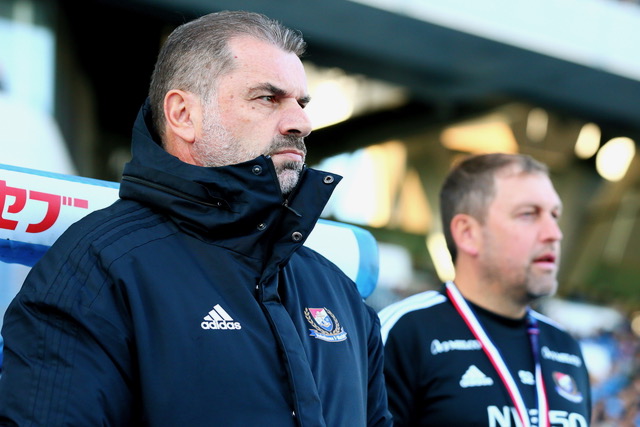 Southern European migration to Australia was permitted after World War II and the relaxation of the "White Australia Policy," and this saw Australia be engulfed with migration from Greece, Italy, Yugoslavia, Spain, Malta, Portugal and Central Europe. Often these migrants would work 6 day weeks, facing discrimination at work and society, and would only have an outlet to be themselves in their football clubs in Australia that is completely dominated by rugby league if you were from New South Wales (Sydney) or Australian rules if you were from Victoria (Melbourne).
In this climate, Australia's first ever national league in any sport was the National Soccer League (NSL), and was effectively semi-professional and comprised of clubs established by migrant communities. Ange being Greek is a product of the South Melbourne Hellas FC as a mediocre player, and then a young manager. As a young manager, he took South Melbourne to two national titles.
When the NSL was disbanded and all the ethnic clubs relegated to state divisions with no possibility or pathway to the national league, Ange Postecoglu was given no opportunities to manage one of the new franchise teams that were in the new A-league. Ange was attached as one of the "Old Soccer ethnics" and the A-league was supposed to be "New Football" and ultra-modern. He was essentially shafted from any opportunity in the A-league despite being two-time champion in the former league.
From here he got a gig in the Australian Youth National teams in his late 30s and early 40s, and took over a system that was completely shambolic, and was given no resources to make changes, and told to stick to established curriculums. Essentially he was just a puppet, got a string of bad results, and was shafted after a shambolic 15 minute interview where he argued with the reporter.
During this period, he and his wife were so poor that they moved back into their parents house. He did some training clinics with youth and appeared as a football analyst for a local sports channel to make some money in football.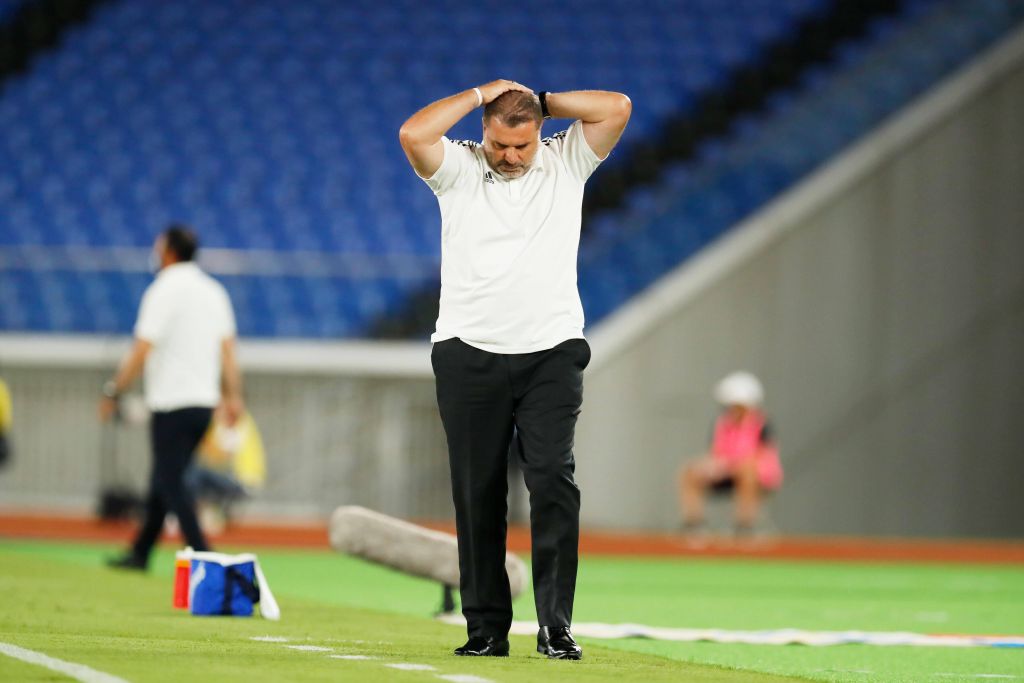 He absolutely could not get a job in Australia and ended up with Greek third division side Panachaiki. He had a falling out with the club due to attempts to involve themselves with onfield matters, and this was at a time when the financial crisis was beginning in Greece and the house of cards of corruption was being exposed. He was back in Australia in 8-9 months.
In 2009, Scotsman Archie Fraser was head of the A-league. Postecoglou spoke with him and asked for a job to manage somewhere in the A-league. Fraser was surprised Ange didn't have a job and got him one at Brisbane Roar after the manager was sacked after a drink driving incident, among others. Ange accepted only on the condition that he could do things the way he wanted, not wanting a repeat of his experience managing the Australian Youth and Panachaiki. Postecoglou got rid of the club's biggest names, including Craig Moore. This show's Ange is not afraid to get rid of egos or big names if they are not what he needs or if they will be the type to try and undermine his authority.
Ange took over a Brisbane team that was near the body of the table (the A-league has no relegation and is salary capped) and turned it by the next season into a team that went onto a 36 game unbeaten streak – a record in any sport in Australia, and a very uncommon feat anywhere in world football despite the quality of the league. Keep in mind this is in a league that is salary capped, so it's not as if they went on a spending spree that other clubs cannot match. And it was not that they played terrible football, it was high intensity and high pressing football, constantly on the attack – something unseen in Australia at that point and something Australia was not expecting at all.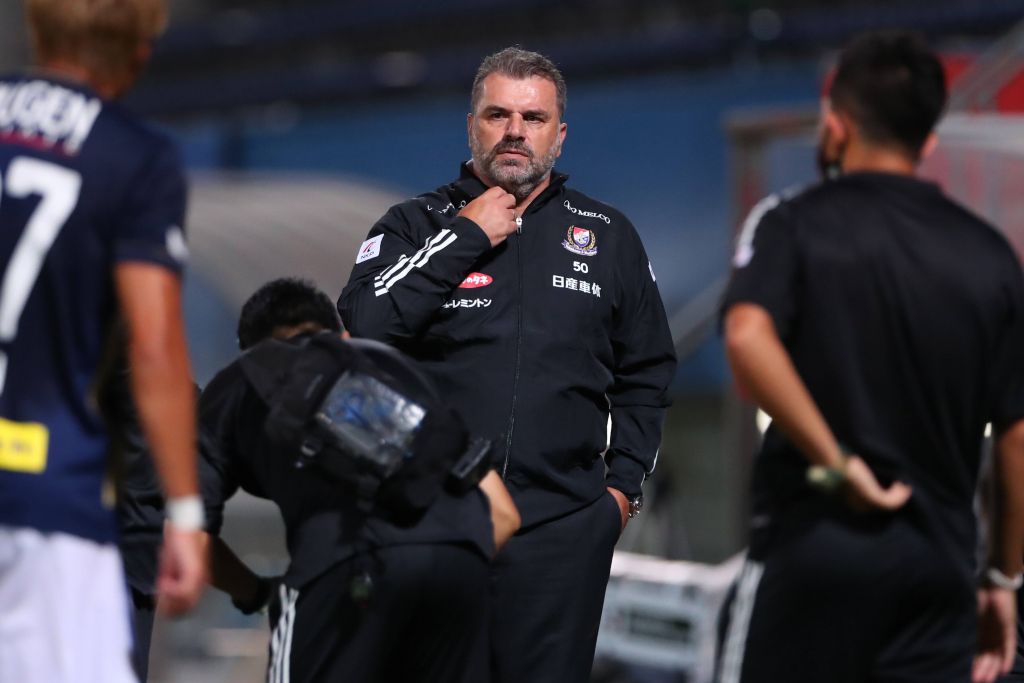 In two-and-a-half years at Brisbane he led the club to back-to-back A-League championships (Australia has a Grand Final system for top 6 clubs), a premiership (Coming first in the league) and consecutive qualification for the Asian Champions League – in a salary cap and after he took over a club near the bottom of the table.
Ange then signed a three year contract with Melbourne Victory in 2012, took over and did another huge sweep out of big names. including Harry Kewell. However, in the second season into his contract when his team was raring to go after the rebuild (the same type of rebuild he did at Brisbane), he was offered a five-year contract for the Australian National Squad. He took over from German manager Holger Osieck whose last two games managing Australia resulted in successive 6-0 losses to Brazil and France, and he utterly failed to rebuild Australia after the retirement of the Golden Generation (Kewell, Viduka, Moore, etc).
Postecoglou over the course of his time as Australia manager, I think he trialled over 30 players from all leagues. During this period, he traveled many times to Scotland to watch the Aussie-based players, and watched players all over Britain and the continent, including second and third tier leagues. In fact, when Australia won the Asia continental cup in its first and only ever time under Ange, one of the two Aussie goal scorers was a completely unknown Aussie that Ange plucked out from Swindon Town in England's League 1.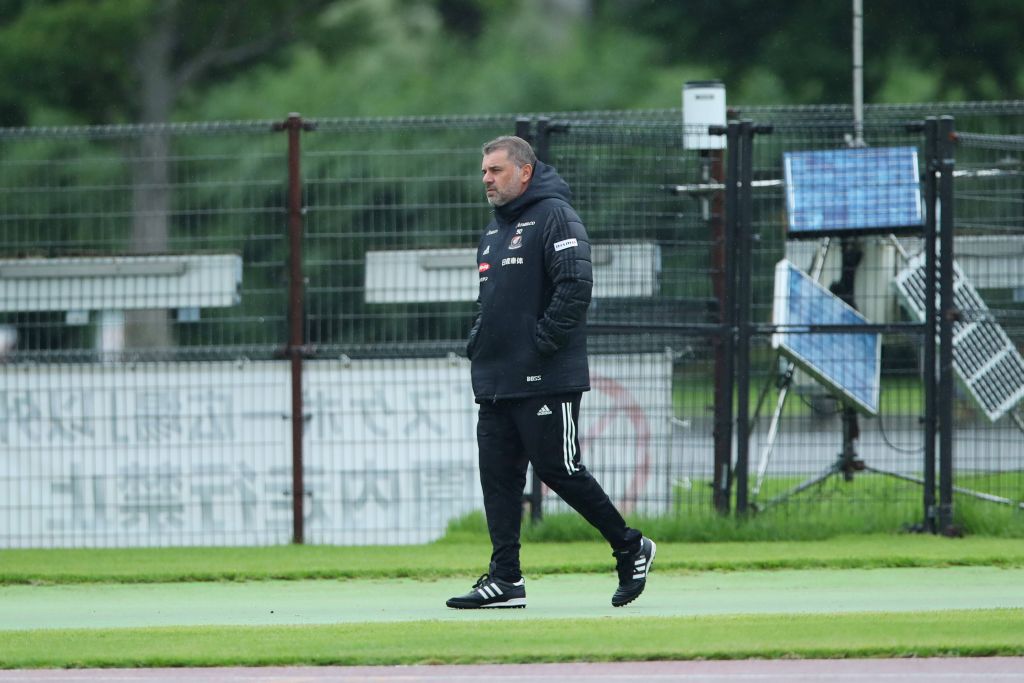 Due to Australia's terrible production line of youth (that Ange had tried addressing early in his career before he got ran out of Australia), we had nothing akin to the Golden Generation when we had most of our squad playing in the top and middle tier leagues of Europe, and effectively Ange turned a team of duds into one that participated in two WC's consecutively and won the Asian Cup. But what was awesome was HOW we played football, especially in the 2014 World Cup. We absolutely rattled the Group of Death and did not make it easy for the Netherlands (3-2), Chile (3-1) and Spain (3-0) and played respectable football. A far cry from the 6-0 drudging's we got from France and Brazil under Ange's predecessor.
Ange got Australia to the 2018 World Cup but quit the position because of his endless issues with the football federation. Ange wanted to rebuild Australia's entire football system because we did not (and still do not) have a good youth coming through. The FA only wanted him to worry about getting Australia to the World Cup while Ange had a vision that Australia should be a country that might not necessarily win it, but will certainly compete for it and not just be a participant. The FA told him that his only job is to worry about getting to qualification and whatever happens at the World Cup happens, so Ange secured qualification and quit as he hated the lack of ambition.
He was quickly snapped up by by Yokohama Marinos on December 2017, and ensured the team survived relegation when he took over midway through the first season. In the second season, Marinos won its first league title in 15 years in a league that is not a 2 or 3 team race like in Scotland or Spain. In the third season they finished mid-table but were of course affected by the COVID situation. More importantly though, Ange revolutionised how football was not only played by Marinos, but all through out Japan, with more and more managers adopting his style of play and it being implemented in youth set ups. He has emboldened Japanese football and is loved by not just Marinos, but throughout Japan.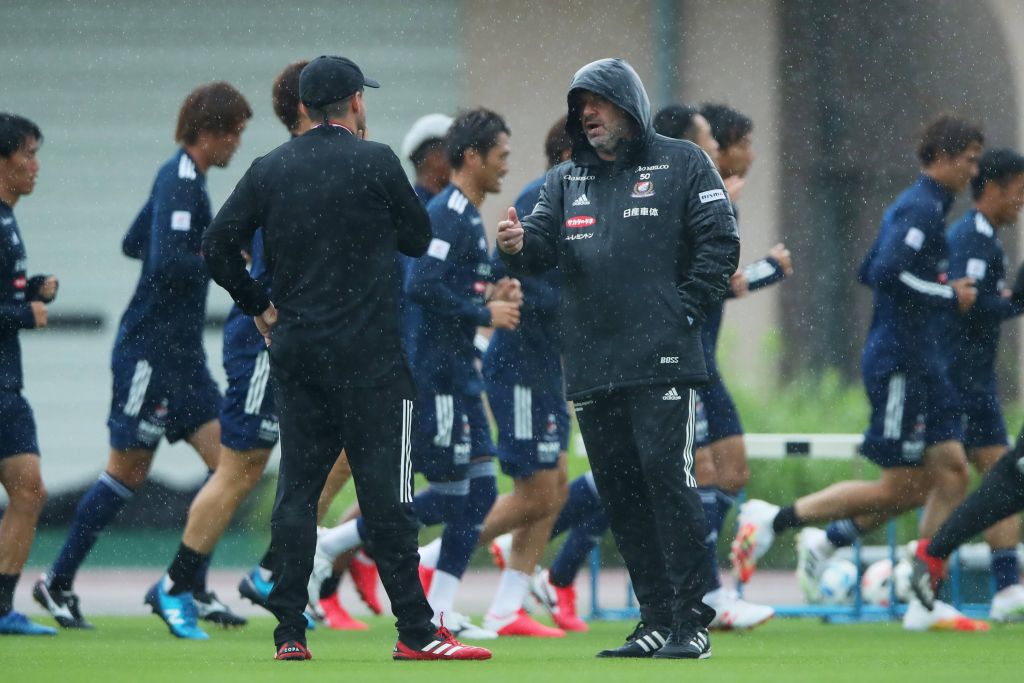 The most important part to take away from his story is that he comes from a working class immigrant background. He has experienced racism in Australia within the Aussie football authorities, such as initially being hindered from A-league participation as he was seen as a part of the old ethnic NSL. He was chased out of the youth Australia squads after being scapegoated for poor results whilst also being restricted from doing what he wanted to do. Experienced football corruption in Greece. Was reduced to poverty and lived with his in-laws. Made a Brisbane Roar team that was at the bottom when he took over into unbeaten Champions in the next season. FA had to humbly ask Ange to take over the National Team and transformed duds into continental champions. Told the FA to stick after securing Australia's next WC qualification for not being ambitious enough. Took over Yokohama and turned them into champions after being near relegation when he took over the season before.
To be continued shortly on The Celtic Star…
Article by Aussie-Greek – A New Member on Celtic Noise and a new member of the Celtic family, thanks to Ange Postecoglou.