A comfortable enough win in which we were never in any great danger of defeat. That is not to say that we were perfect, for we were a little sloppy on occasion, but always recovered from our mistakes. The goals were good ones, and I always felt that we could at any point have upped a gear or two if we really had to.
First of all, it is clear that we have made a good decision in bringing in Jeremy Toljan. A real right back (he even wears number 2 on his back!) with an agreeable desire to go forward, and he played a big part in the first goal.
Yes, I think we can say that we have a good one there. His counterpart Emilio Izaguirre came in for a wee bit of stick from the punters round about me and several times in the first half, he and Scott Sinclair failed to read one another, but you could not say that he had a bad game.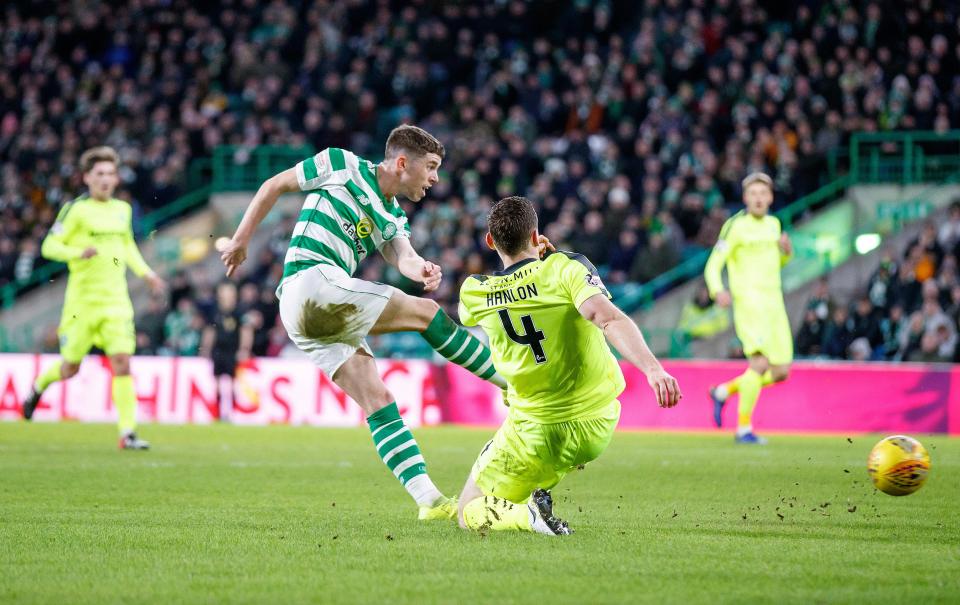 His injury looked bad (and possibly worthy of a red card) but it may not be as bad as it seems. One hopes not, for we are running out of left backs, and Jonny Hayes, fine player though he may be, is not a left back!
Simunovic and Boyata hardly put a foot wrong, and the fact that we have not conceded a goal in 2019 says something about our defenders, no matter who they may be!
I admire Scott Bain's coolness under pressure and his willingness to dribble the ball past the attacker rather than a boot up the park, but I often fear that there may be a day when he doesn't get off with it.
In midfield and further forward, we certainly missed Jamesie for his fast running and flailing arms. Oliver Burke may have scored a goal, but I did not feel that he was sharp enough. He did try, however, with a desire to run even after we all thought he had tired himself out.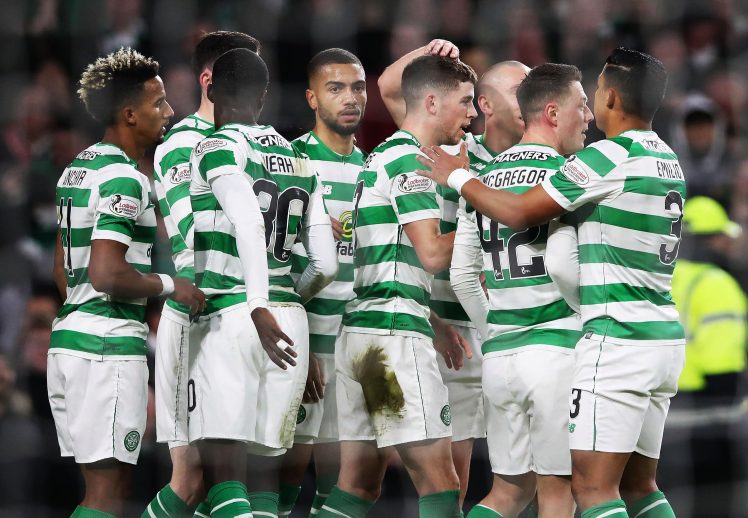 Scott Sinclair ought to have scored in the first half at least once, and still has not yet got back to his 2017 best. When he does, the goals will start flying in!
Tim Weah showed yet again that he was a class act, and the midfielders Brown, McGregor and Christie all played well, with the pick last night probably being CaleyMac, who seems to get better and better with every game that comes.
Hibs had a reasonable first 20 minutes, but then faded as Celtic took control. But they are not a bad team, and once they appoint a new Manager, might go places.
Refereeing? A very topical concern. Craig Thomson is by no means the worst, and had a good game until about the 70th minute when he lost it, refusing Celtic a penalty and not really being tough enough on the guy who injured Izaguirre. And why were there only 2 minutes of added on time? There were surely a great deal more than that!
And so six points ahead and thirteen games left. A good place to be in, but let's not get complacent. St Johnstone in the Scottish Cup approach on Sunday, and then Valencia. Enough to be going on with, one feels.
David Potter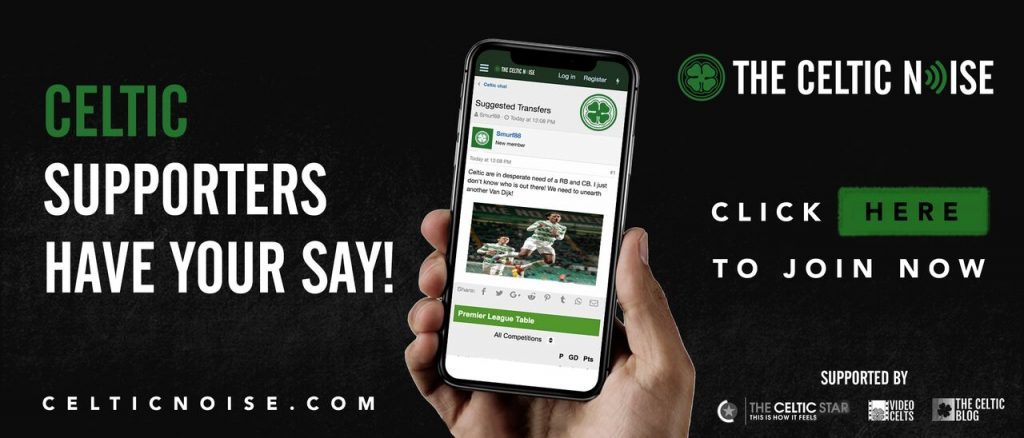 Also on The Celtic Star…
Toljan shines as Brendan issues Good News on Injured Celtic Stars