Part 4: And they gave us James McGrory…and Willie Hughes
In the first part of this article, I mentioned how the publication of my Copenhagen Diary on The Celtic Star recently had prompted an old friend, Paddy, to get in touch. He wanted to show me a couple of photographs, containing Celtic autographs of the past, which had been in his possession for years. Paddy was looking for some information, background or context for these items.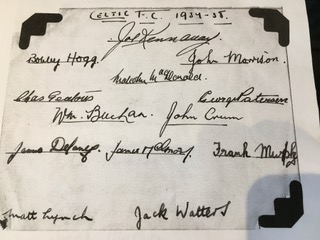 Part one of this story covered the autographed sheet from 1937/38, compiled before the transfer of Willie Buchan and retiral of Jimmy McGrory pre-Christmas 1937, with the only question remaining as to how it had come about that the Celtic team, or representatives of the club, were in Kingussie in the Scottish Highlands, around that time. I'll revisit that specific point in the final part of the story.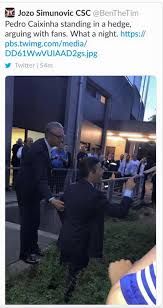 The second of five stories covering the rollercoaster of tragedy and triumph which was Celtic in the 1930's, using lives and careers of some famous and not-so-famous players of that era, in an attempt to solve a mystery from the past. Love Actually meets Ruth Rendell @Padraig1963 https://t.co/Hz9kJKQiUO

— Matt Corr (@Boola_vogue) March 12, 2020
Parts two and three then looked at the second item submitted by Paddy, an undated sheet containing the signatures of twenty men, some very famous and others unknown to me, however, all clearly associated with Celtic. This photograph had also been handed to the lady whose family owned the Star Hotel in Kingussie, albeit we then established that this special piece of Celtic memorabilia related to a group several years before that championship-winning team of 1937/38. The mystery deepens.
Part three of the story looks at the lives of some other unsung Celtic stars of the past, who played their part in the history of the fairytale club, with the sad story of how two great Parkhead careers were ended in the most unpalatable of circumstances. Read on🍀 @Padraig1963 https://t.co/adOsQeVOV4

— Matt Corr (@Boola_vogue) March 12, 2020
We've now reviewed the careers of fourteen of the twenty individuals on the second set of autographs and, through a process of elimination, narrowed the timeframe down to sometime after the debut of young Hugh O'Donnell, in September 1932, and the departure of skipper Jimmy McStay in spring 1934. Eat your heart out, Columbo.
Part three of this series covered the Celtic career of Peter McGonagle, with one of the more poignant tributes after his death in 1956 coming from another name on the list, former trainer, Jack Qusklay.
John Anthony Qusklay was born in Dundee on 11 December 1902, the family name of Quaskaly being amended at some stage following their arrival from Ireland, as often happened. My own maternal great-grandfather was christened McKeown, before adopting the 'more Scottish' McEwan, around the same time. Known as 'Jack', Qusklay became a trainer at Dundee United in 1927, the Tannadice club, ironically, having changed their own name from Dundee Hibernian, just four years earlier. He left United to pick up a similar role at Celtic in April 1932, remaining there for two seasons, a contemporary and colleague of Jimmy 'Napoleon' McMenemy, both assisting the ageing Willie Maley with the team.
On leaving Parkhead, Qusklay would set up a private physiotherapy practice in his native city, whilst also coaching at Dens Park. In 1937, he became Director of Physical Education at University College, Dundee, a role he would hold until his retirement more than thirty years later, in 1968. At that time, the college formed part of the University of St Andrews, and one of the star players in the football team Jack coached there during the war was student Danny Blanchflower, later to become the captain of the great Tottenham Hotspur side of the early-sixties, the first club that century to win the Double.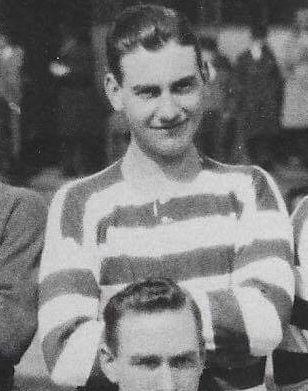 As a slight digression, two of Jimmy McMenemy's sons would also feature prominently in the Celtic story, both in the 1920's and beyond. Yet another product of junior club, St Roch's, John McMenemy would make his Celtic debut in a 4-1 defeat by Falkirk at Brockville on Wednesday, 6 April 1927, a game where the most famous Garngad graduate of them all, McGrory, suffered an injury which would end his season, ruling him out of the Scottish Cup Final against East Fife, ten days later.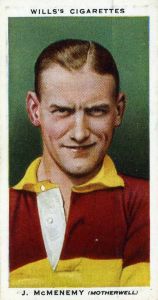 McMenemy would then score his first goal in the Hoops three days later, against Qusklay's United at Tannadice, in a 3-3 draw. The following Saturday, he would enjoy his first taste of victory as a Celt and would win a Scottish Cup medal as a reward, following Celtic's 3-1 win over the Second Division Fifers at Hampden. Not a bad way to complete your first ten days as a Celtic first-team player, John.
Strangely, John would make only eighteen appearances for Celtic in total, before joining Motherwell in 1928. However, this would prove a shrewd move, as he became a key part of the best side ever to wear the claret and amber, playing against Celtic in the 1931 and 1933 Scottish Cup Finals.
His 20th minute strike put the Steelmen 2-0 up in the club's first final, in April 1931, a lead they held until eight minutes from time, before McGrory, then a Craig own goal in the dying seconds, forced an unlikely replay, which the Bhoys would win 4-2, with doubles from Bertie Thomson and, of course, McGrory.
Two years later, Jimmy McGrory, would score the only goal of the 1933 cup final. Motherwell must have been sick of the sight of him by then. By way of consolation, they would claim their only League title in the season between those games, 1931/32, thanks mainly to Willie McFadyen and his 52 goals.
As John's Motherwell side were winning that 1932 championship, another of Jimmy's sons, Harry, was winning the FA Cup at Wembley with Newcastle United, beating Herbert Chapman's Arsenal. Whilst a third son, Joe, who played at junior level, is allegedly the man who saved Sean Fallon's sister from drowning in Sligo, an event which would perhaps trigger the Iron Man's lifelong devotion to Celtic FC.
Anyway, back to the original story.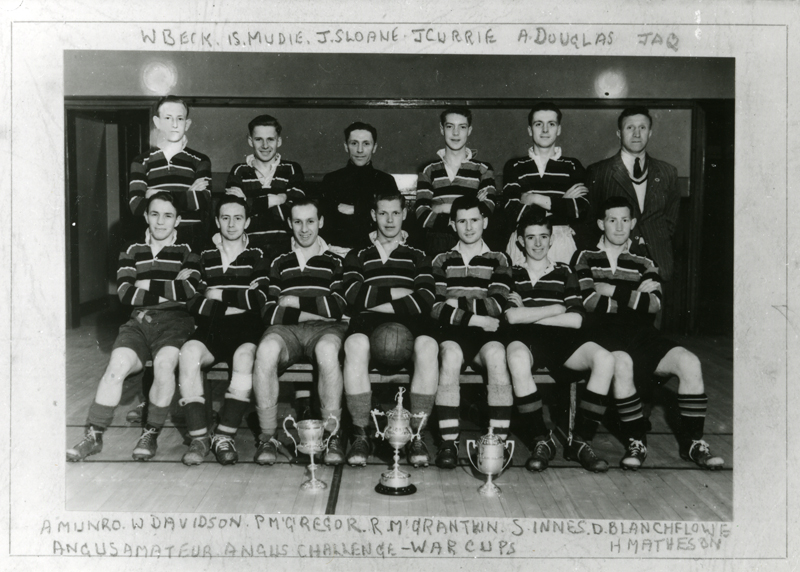 The inclusion of Jack Qusklay confirms the photo timeframe as between 1932-34. There are five names remaining from the list. All players, who are perhaps not so famous or familiar. I'll look at them in turn.
Continue reading on the next page…