'LEE WALLACE'S lack of gratitude from the club' is the title of a post on one of the Rangers forums. It has had at the time of writing 7 replies and 8 views. That's a post about their captain leaving and their club being as classy as ever. 8 views.
Then there's a post about about Celtic 'finding a scapegoat' (or since it's them should that be Escaped Goat?) for the transfer leaks document. This thread was posted at roughly the same time. It's a story about a cleaner claiming she's been sacked by Celtic and apparently accused alongside her son who works in security at Celtic, as being the source of the leaked document. That thread, as already stated posted at roughly the same time, has had 117 replies and 7,123 views.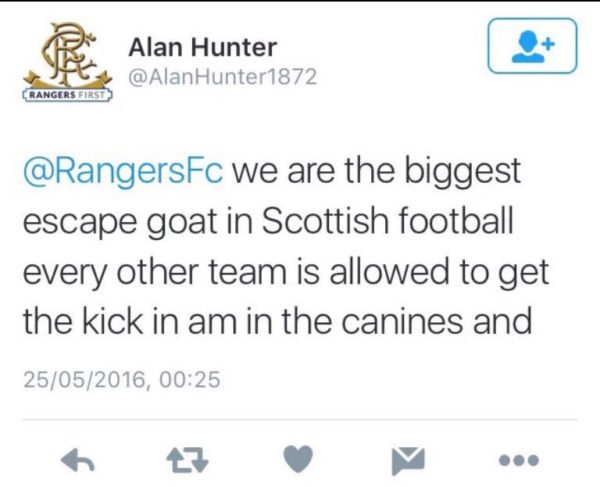 Perhaps their most popular post, which was posted on 16 May 2019, is the one titled "Celtic face threat of multimillion pound compensation claim (The Times) – that has had an astonishing 6654 replies and a quite remarkable number of views – 652,432 views at the time of writing.
The story about the Hamilton kitman resigning has had 155 replies and 5582 views and their Turnbull thread is also hugely popular with 996 replies and 97,329 views for a player Celtic have bid for.
And they used to say that we were obsessed…PS the photo at the top is for their support who are reading this.
 Loading ...