ANDY ROBERTSON became the first Scotsman in over two decades to lift the European Cup and the Liverpool star admitted that his thoughts were of following in the footsteps of Celtic legend and Lisbon Lion captain Billy McNeill.
Like every Celtic supporter, Robertson was affected by the recent passing of Cesar and the Lisbon goalscorer Stevie Chalmers and felt honoured to follow in the footsteps of these Celtic greats by lifting the European Cup in Madrid last Saturday after Liverpool's 2-0 win over Tottenham.
And Robertson was well aware that it's been 22 since Paul Lambert lifted the big Cup as part of the Borussia Dortmund side that defeated Juventus 3-1 on 28 May 1997 at the Olympiastadion in Munich.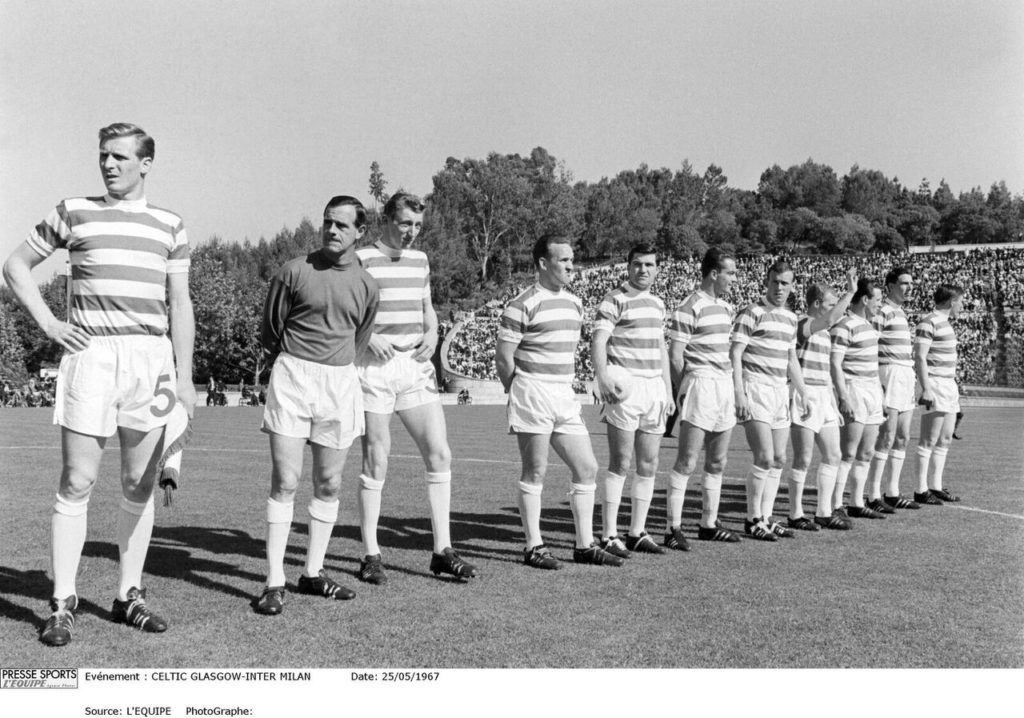 After the dozen Scottish born Celts won their European Cup winners medals in Lisbon on 25 May 1967, Scots winning the big Cup continued with successes with the English teams in the 1970s and 80s – former Celtic captain Kenny Dalglish and former Assistant Manager John Robertson were among the Scots with winners medals, but the steady stream dried up in the 1990s with Lambert the rather unusual exception – he arrived at Dortmund from Motherwell. And after that, nothing until Andy Robertson.
"It is very rare," Robertson admitted in his press interview, as reported by Evening Times, ahead of Scotland's crucial Euro qualifier against Cyprus. "That is what you start to realise. Maybe more so this year than last year. A lot has been said up in Scotland because of Billy McNeill's passing, the fact the person from these islands who lifted it for the first time was Scottish. It has been an emotional time for people up here to see him go, and Stevie Chalmers as well.
"So that was in the back of my mind, if I got the chance to get my hands on that trophy," Andy added. "The picture of Billy is so iconic, obviously it is outside Parkhead and it is everywhere.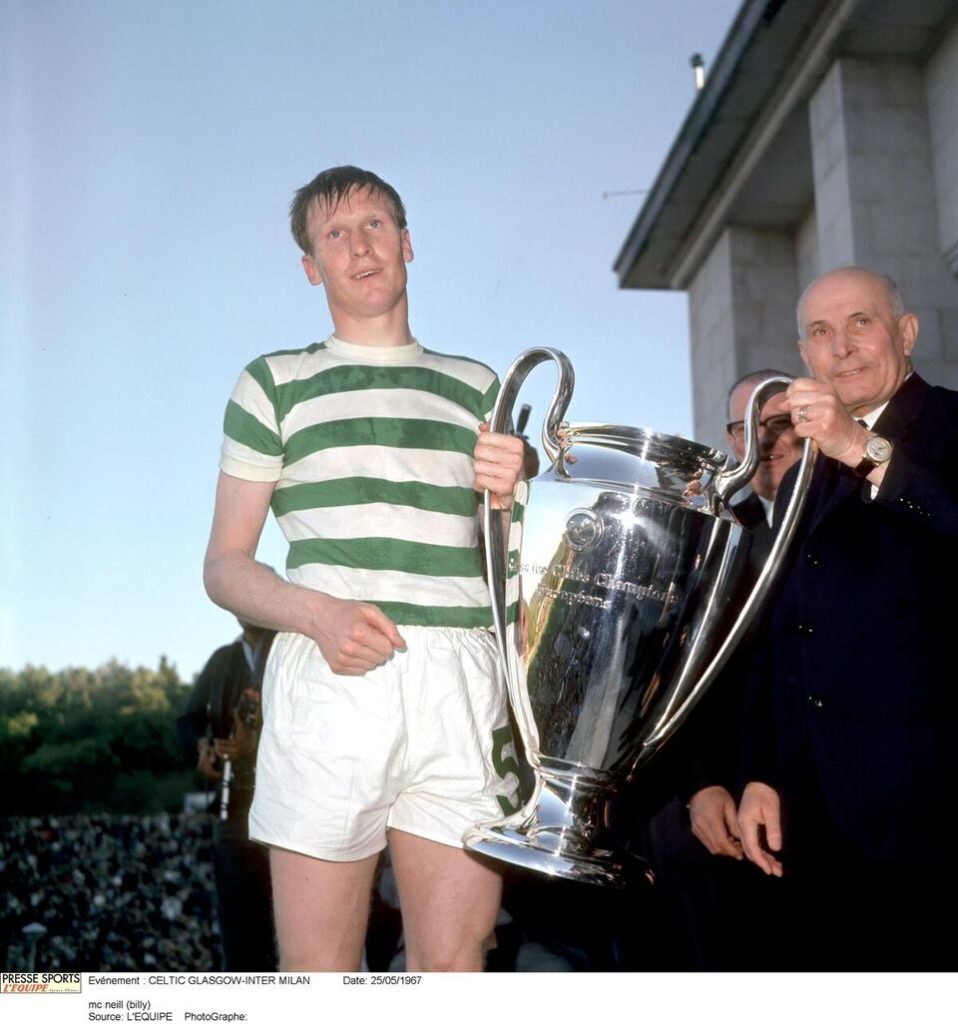 "My picture won't go as big as his, but it was still a special moment to get my hands on the trophy he lifted."
Andy actually went to the same school, St Ninian's in Eastwood, as many of Billy's grandchildren, and through that he met Billy a few times in his formative years.
"I came across him a couple of times. I went to school with his grandkids although I didn't know them particularly well. But what he did was incredible. To get my hands on the same trophy he did was special."
Robertson's own iconic images from his Madrid glory night may not be the ones where he is lifting the European Cup but instead the photographs of him wrapped in the St Andrew's flag, one shot with former Celt, the Dutchman, Virgil Van Dijk and the other with his inspirational manager, the German Jurgen Klopp. Both were happy to be honorary Scotsmen for a moment or two during the celebrations.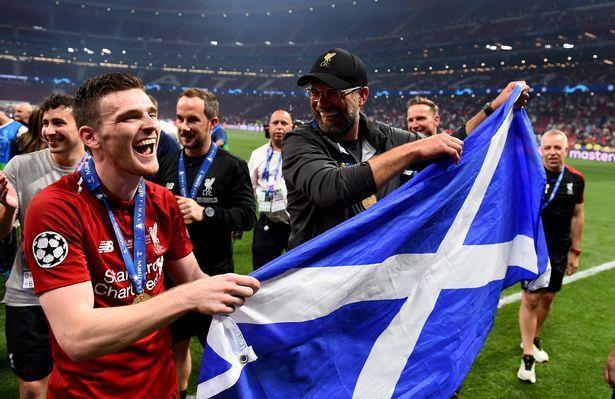 Robertson yesterday laughed as recalled the flag story. "Someone threw it from the crowd and I just grabbed it. The gaffer saw me unveil it and just wanted to get a piece of it – luckily the photographer was there to capture the moment.
"I didn't know who it was that threw it, I just took it," Andy added. "The gaffer wanted a picture with it so obviously I wasn't going to say no."
The Scotland captain has been overwhelmed by the support and congratulations that he has received from back home since last weekend.
"Look, the support I have received has been incredible from people up here and it is obviously greatly appreciated. I have been away quite a while now and to still have that support here is special.
"There were a lot of people who got in touch. Obviously people who are well known in Scotland and all that. I've still not got back to half of the people who have sent messages because it's impossible to get back to everyone, especially preparing for these games.
"But the ones that meant the most to me were my close family because they are the ones who have been through it all.They are the ones who have seen the tough times. So what I did was for all of them. To see them on the pitch afterwards and at the party after it, was quite emotional."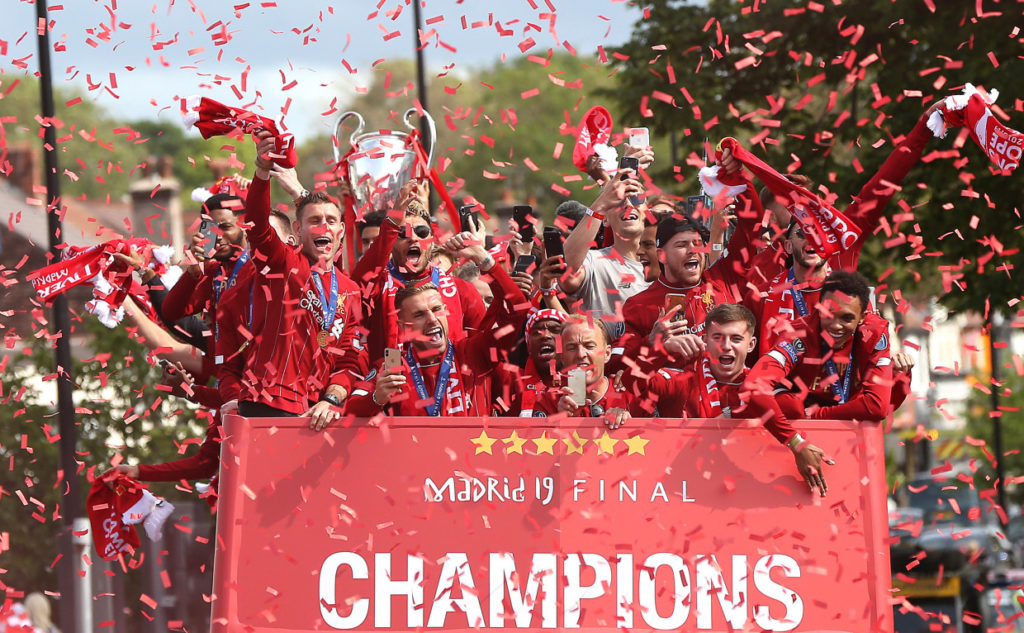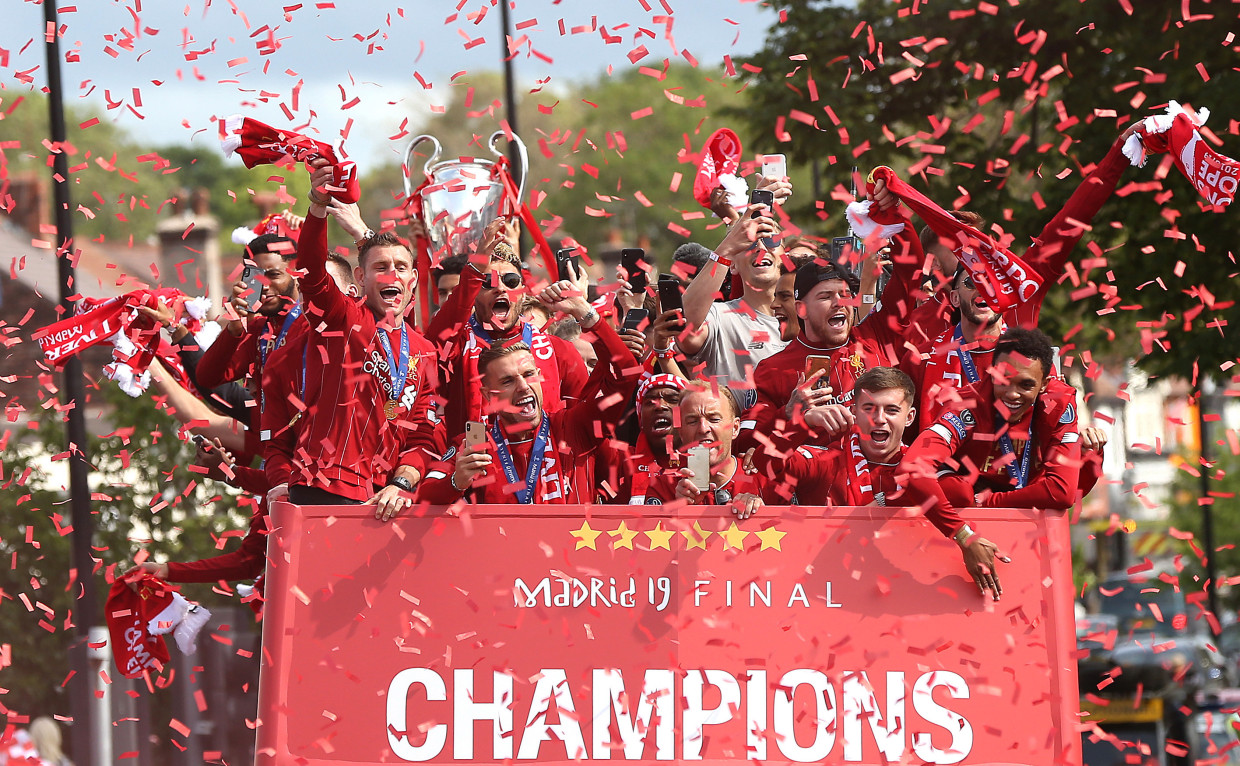 After the celebrations in Madrid, Robertson joined his teammates on that amazing open top bus parade through Liverpool where 750,000 supporters took to the streets to welcome them back with the Big Cup on display.
"It was a very emotional couple of days after the game and one of happiness, spending time with the people closest to me," Robertson said.
"Some of the staff who have been at Liverpool for a long time had said it was special back in Liverpool after they'd won it in Istanbul.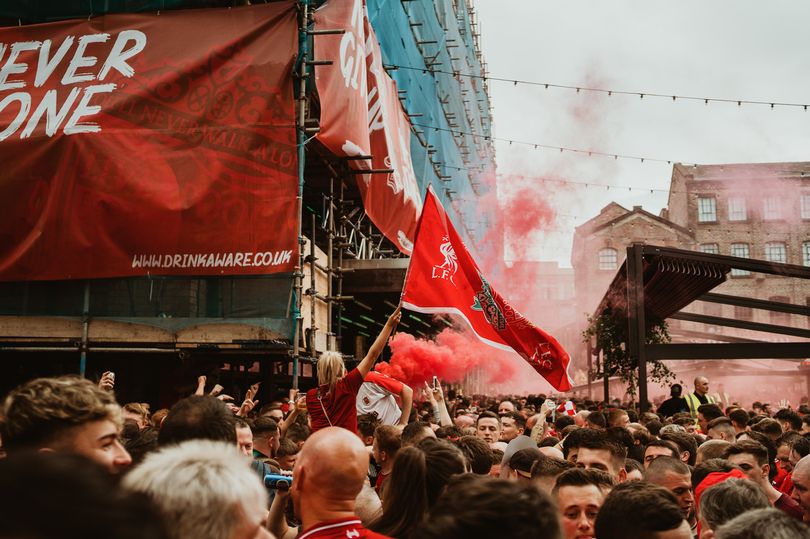 "But we stayed out in Madrid and had a good party out there with friends, family and people associated with the club but we knew the next day was going to be crazy and it didn't let us down.
"There weren't many blank spots – if any – on the streets and the fans who came out were incredible and that's probably the moment it really hit home what we'd done for the city. I can talk about it when I retire but right now I'm focused on trying to create new memories now."