When Ange Postecoglou arrived at Celtic it was assumed a supporting cast would eventually accompany him. Instead, Postecoglou went it alone.
And speaking to Mark Schwarzer for  in a superb one on one interview on Australian media Optus Sport aired today, the Celtic manager has explained that bar one occasion where he took one member of staff with him from Melbourne Victory, onto the Australian national team and then subsequently to Yokohama Marinos, Postecoglou has always leaned on those already at the team he joins.
And at Celtic the reasons were obvious to the incoming manager, even if they were concerning to many of us watching on. The staff had previously had a great deal of success but Postecoglou also believed after a year of disappointment, those same coaches would have learned even more from adversity than they ever did with success.
"I don't know if it's impressive it's just me, mate. I've done that wherever I've been I've only taken maybe one person with me and that was Peter Cklamovski from Melbourne Victory to the national team and then to Japan, he was the only one attached to me.

"Every other job I've had I've either inherited people or worked with people I don't know. I just love that aspect of me working with different people who have different ideas and then also me, when I come literally on my own, I'm on super high alert.

"That keeps me sharp because I'm checking everything. I'm looking around every corner, watching every behaviour because I need to make sure everyone is on board. That's where I work my best, I always talk to the players about it, never get comfortable. The day you stop pushing yourself is the day someone else who you don't even see is working harder than you.

"I feel the same as a manager that until I finish I want to make sure I'm at my best, and I'm at my best when I'm surrounded by people I need to convince about my vision and what I want to do so that wasn't daunting for me. I know why people will think it's bizarre and different but there's also a part of it to me that says well in this building there are people who had success for nine years in a row. Won a lot of trophies so there must be some decent people because you don't have that success in isolation.

"They also went through a bad period last year and sometimes you learn more from the failures than you do so I thought as long as people are open-minded here I think it's a good group for me to actually work with because they've had the highs and experienced the lows and hopefully they're open-minded to get us back to those highs."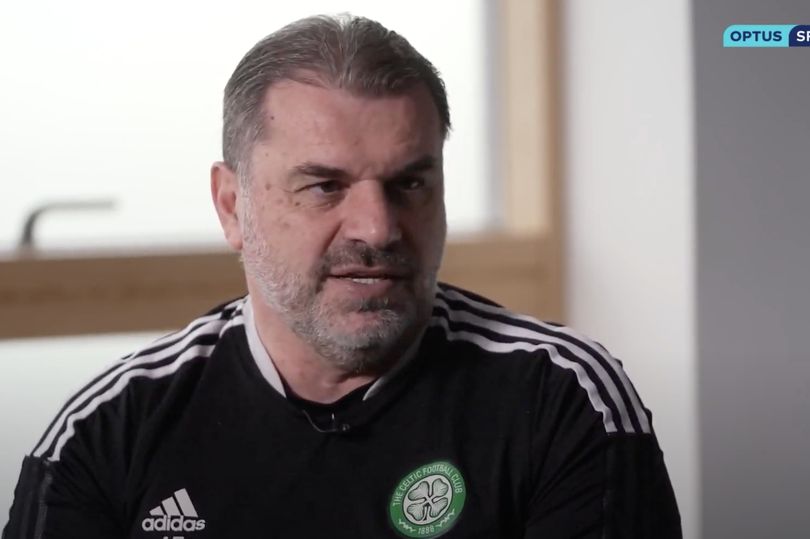 It was certainly a brave decision from Ange Postecoglou to go it alone at Celtic. Given the coaches as well as the players and staff at the club would have been low on morale after a season where every trophy held dear for four successive years had been meekly surrendered, it took a real belief in his methods as well as powers of persuasion to be certain he could convince a new group that he could bring success and could do so quickly.
Last season John Kennedy and Gavin Strachan were at time figures of ridicule amongst a frustrated support; now however they are part of a coaching group that has embraced Postecoglou's methods and philosophy and are a big part of the implementation being so successful.
What a difference a year makes. That and a manager with an unwavering belief in his process. One of the comments posted on You Tube under the Optus Sport video describes Ange as "the best manager we've had since Jock Stein" and that's an increasingly prevalent opinion among the Celtic support.
Niall J