New Celtic manager Ange Postecoglou can't wait to get started at the club and he has promised the Celtic support that he'll deliver a style of attacking football very much in keeping with the Celtic Way of playing the game. Perhaps more importantly he has also vowed to deliver a return to winning ways after the season in which Celtic ended up empty handed when the trophies were being dished out, most damagingly in the Scottish Premiership.
Postecoglou joins Celtic from Japanese side, Yokohama F. Marinos, where he had been since February 2018 and whom he led to their first league title in 15 years the following year.
Prior to his move to Japan, Ange Postecoglou managed the Australian national team in their 2014 World Cup campaign and led them to Asian Cup success in 2015. And under his managerial reign, Australia then qualified for the 2018 World Cup. He also attained success at club level in Australia with Brisbane Roar, winning three league titles in a row from 2010-12.
Now the 55-year-old has set his sights on success with Celtic and said he is excited to get straight to work in Glasgow.
Ange Postecoglou: "I want to excite Celtic fans with an attacking and successful team"…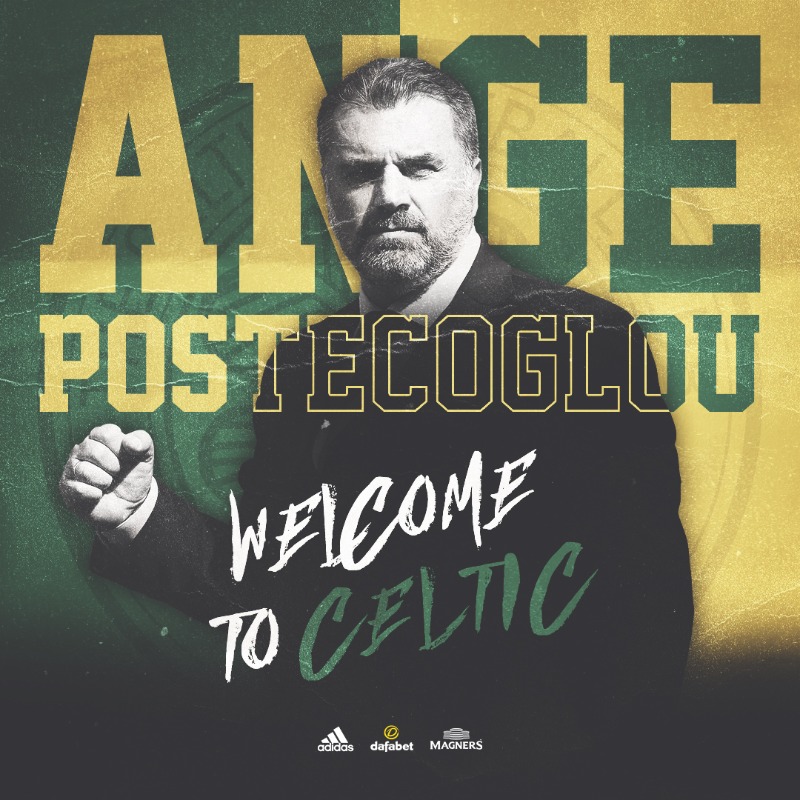 "It's a fantastic and exciting opportunity for me," said Ange Postecoglou. "I'm looking forward to getting there, starting work and experiencing the special atmosphere and environment that is Celtic Football Club.

"I'm well aware of the size of Celtic and the history of it. Growing up in Australia, we were starved of top-level football and anything we could get from overseas we took in as much as we could and Celtic were a big part of that.

"There's a massive Celtic following in Australia so I'm well aware of the history, culture, success the club's had and what it's built on. Everyone I've spoken to has said it'll be the experience of my lifetime and it's an opportunity that's too big to pass up."