Celtic manager Ange Postecoglou  discussed the impact of two of Celtic's main attacking threats after yesterday's crucial 2-0 win away to Ross County. Jota yesterday bounced back from a laboured display against theRangers last Sunday to provide a goal and assist in Dingwall. The other goalscorer was Kyogo, who is only returning from injury after a lengthy spell on the sidelines.
When asked about the possibility of securing Jota on a permanent basis, Ange Postecoglou followed a similar line to his Portuguese star, who The Celtic Star revealed yesterday is fully focused on securing the league title for his team rather than thinking about what lies ahead in his own future.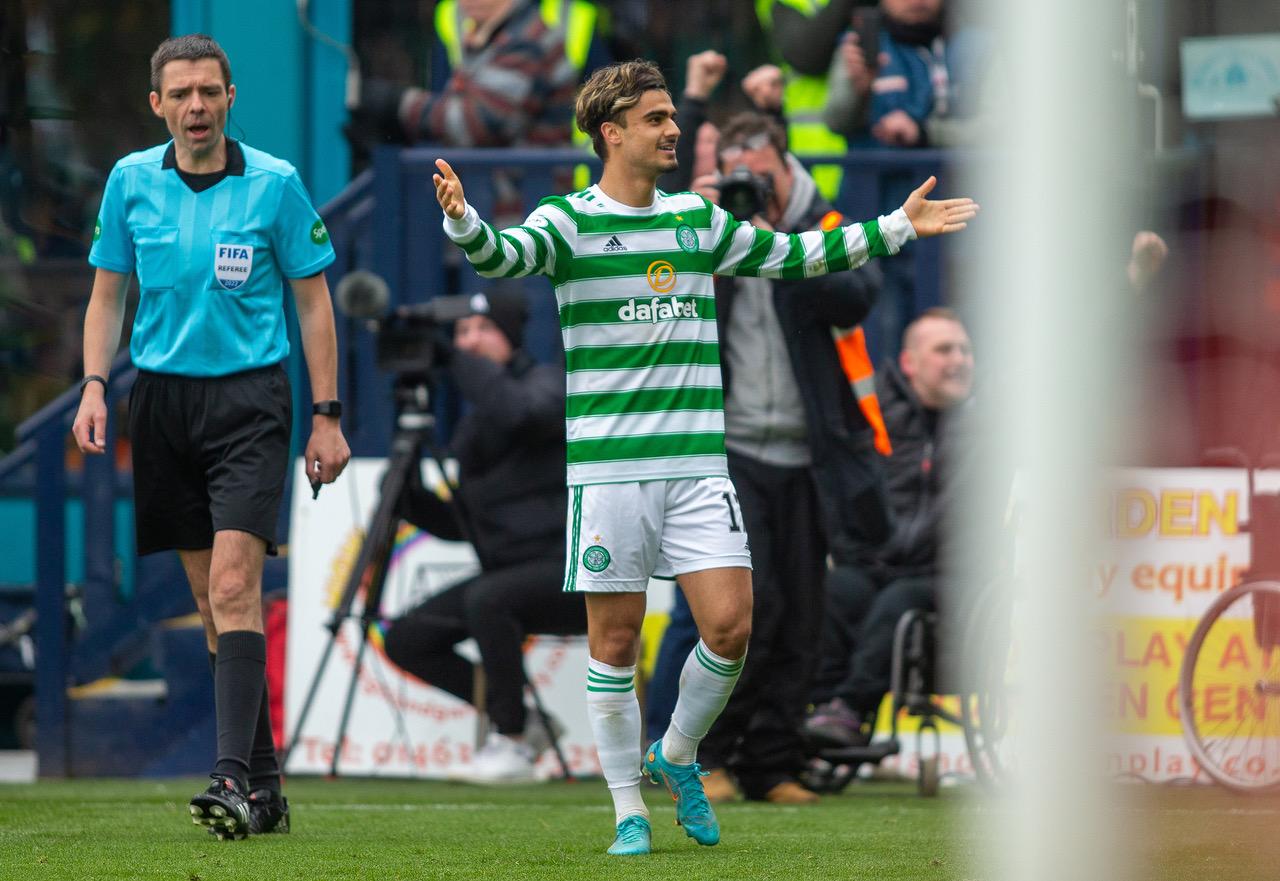 Ange explained to Celtic TV: "If anyone thinks we're thinking of anything other than what happened today, for all of us the most important thing is that we work hard to get a successful year out of this (Jota loan deal). Whatever happens beyond that, these conversations, there are two parties and if two parties want the same thing, then it will happen.

"He was good. With him, he had such a great start to the year then he had a significant injury. He's another player who has just been really unfortunate this year with a disrupted year. He's worked really hard to get back to the form we know he can. He was really good for the team and had a good all round game.

"Just in that final third, he was looking threatening like we know he can be. It was great for him. Very few of our boys have had a smooth run this year and they've had to overcome difficulties and he's one of them."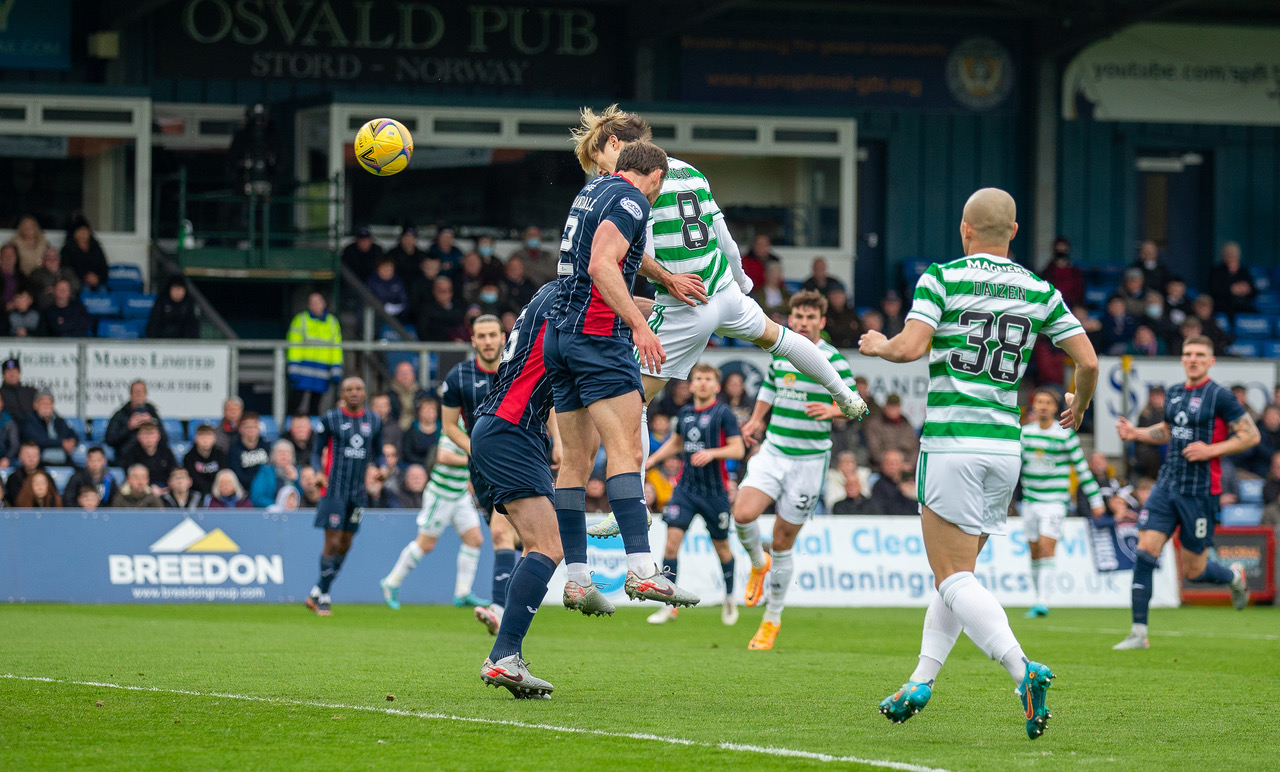 Postecoglou also praised Kyogo who made it into the starting line-up for the first time since Boxing Day and instantly returned to his old ways, scoring with a wonderful header to set Celtic on their way to securing all three points.
It was the Japanese internationals 17th goal of the season and his manager explained his striker is still rusty, stating if he was 100% sharp he would have bagged a few more on the day.
Ange said: "Again, he's a quality player and he would be missed at any club. We've managed really well without him, but we know he's got special qualities.

"He's not 100 percent sharp yet. If he was, he would have probably had two or three. Just getting that goal gives him the reward and, hopefully, the motivation to keep going. With him and Giako leading the line, we've got two strikers who I know have got goals in them and can give us some real cutting edge there."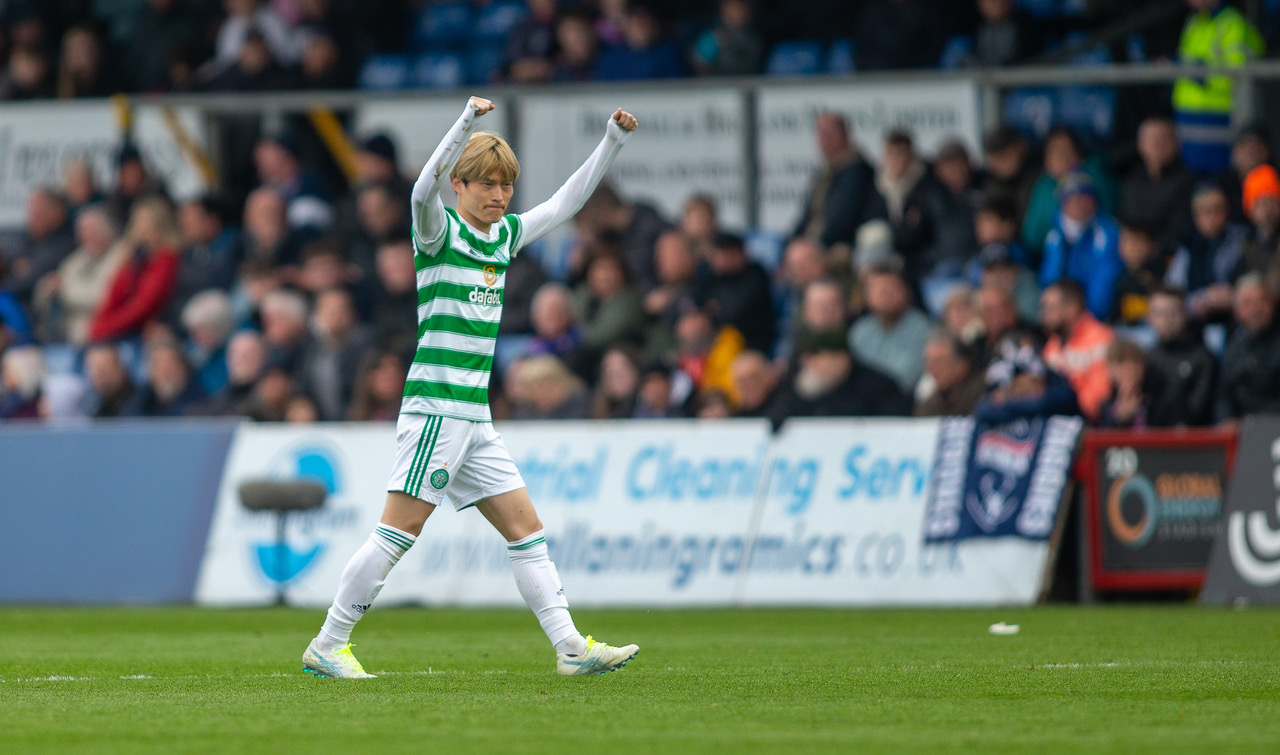 With the finishing line in this league campaign in clear sight, the Australian manager was thrilled to tick off another challenge as Celtic march full steam ahead towards Sunday's meeting with theRangers, knowing that a win will all but secure the title when you include Celtic's insurmountable advantage in the goal difference column.
Ange said: "I'm really pleased. Everyone knows that this is a difficult venue to come to and that they are a difficult team to play against. They've been in great form, but I thought we handled it really well.

"We probably should have been two or three up in the first half. Even our defending I thought was really strong. They are an awkward team to play against, they put the ball in the box and have opportunities from throw-ins and freekicks. We had to handle that as well. I thought that we handled the whole process, really.

"You've got to do both sides of the game. I thought we defended well. We've been on this road for quite a while now and these type of games, we always manage to find a way to get through and we managed to find a way playing our football."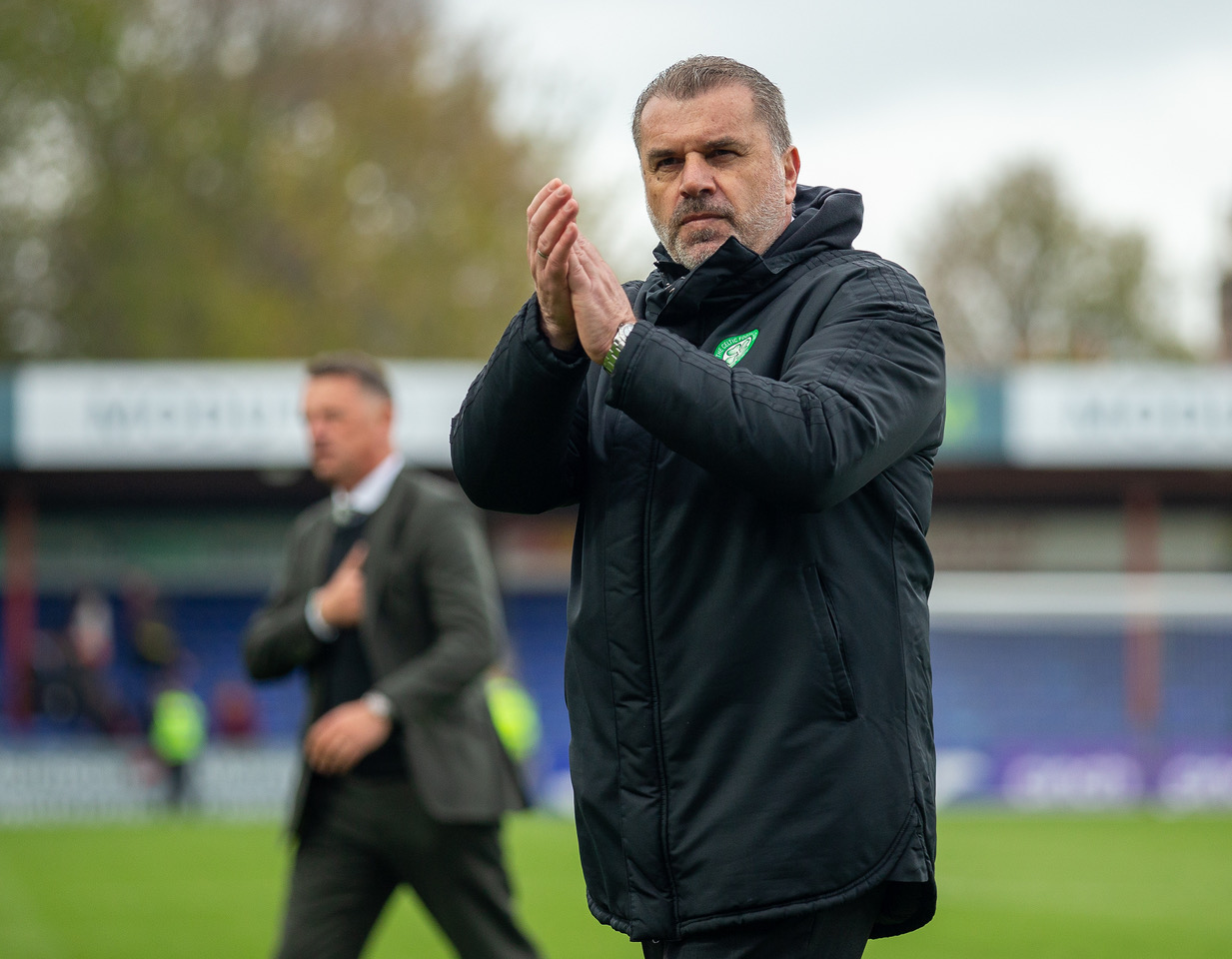 After last weekends disappointment, it was great to see Celtic bounce back and put in a performance full of energy which was sorely missing at Hampden Park. It must surely be a great motivation for the players to know that after letting themselves down in the Scottish Cup semi final, they now have the opportunity to redeem themselves in less than a weeks time by pretty much securing the title against the same opposition.
Win next weekend and I imagine the joy will override any of the disappointment still lingering from letting our chances of securing a treble in Ange Postecoglou's first season slip away. I for one am thoroughly looking forward to it.
Conall McGinty
We all enjoyed that one 🤪 pic.twitter.com/QOPXNlzCUn

— Celtic DE 🍀🇩🇪 (@Celtic_DE) April 24, 2022
3 important points today! Well done, team! Thanks for your support always!🍀💪🏻 pic.twitter.com/cuuPcsqLjl

— Kyogo Furuhashi 古橋 亨梧 (@Kyogo_Furuhashi) April 24, 2022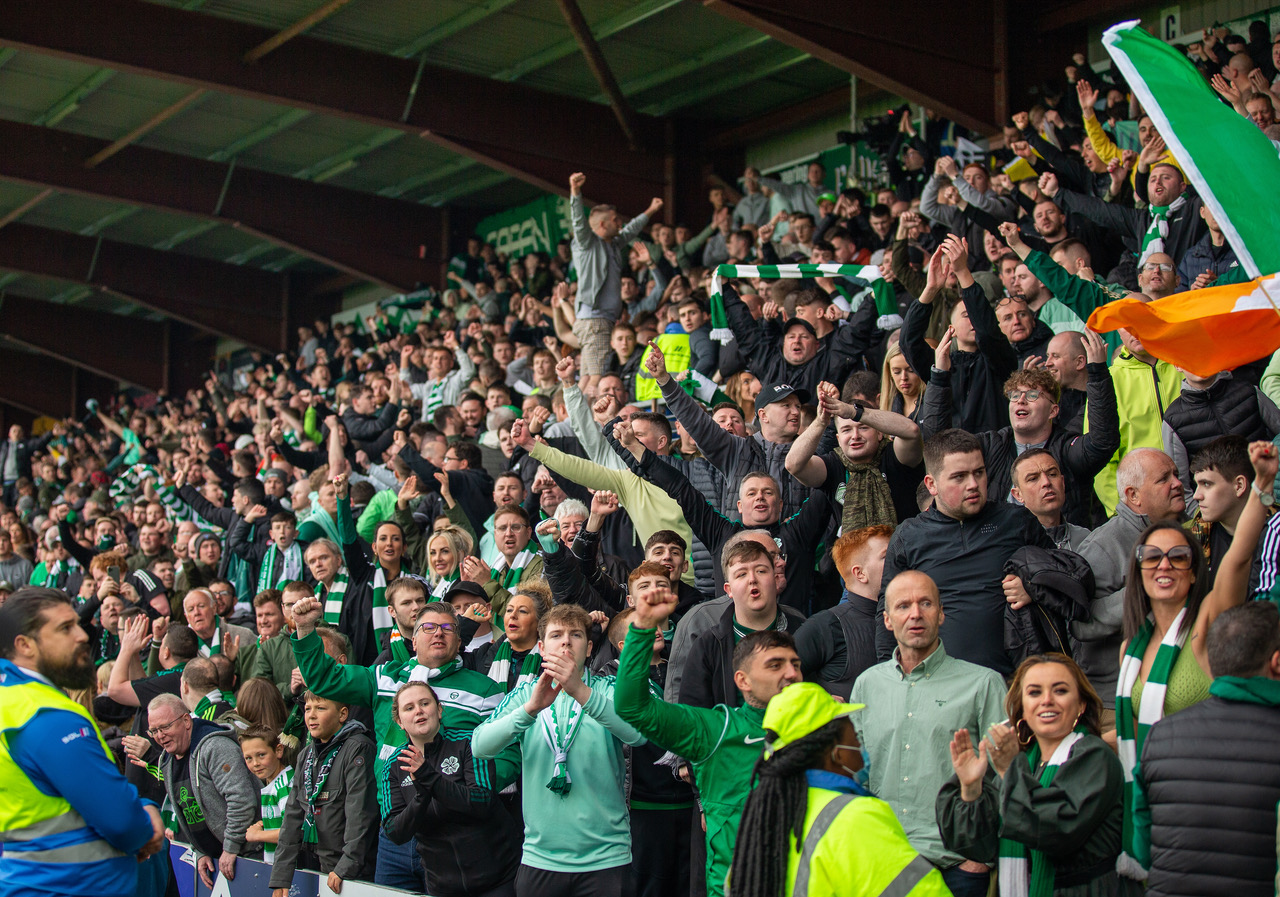 How it started…and how it ended.

A massive result in the Highlands for the Celts. ✊ 🍀 pic.twitter.com/Xo2Pon6yvN

— Matt Corr (@Boola_vogue) April 25, 2022