You have to factor in that Everton arrived in Australia later than Celtic and remember that Ange Postecoglou's side were below par themselves in similar circumstances when the went down 2-1 to Sydney FC in the opening game of the two matches played in the Sydney Super Cup.
Having said that there is no doubt that Celtic were easily the more impressive side in the game on Sunday against the Premier League side. Frank Lampard is operating with a budget considerably larger that anything a Celtic manager has ever had yet all over the park Celtic players won their battles and collectively looked more impressive as a team.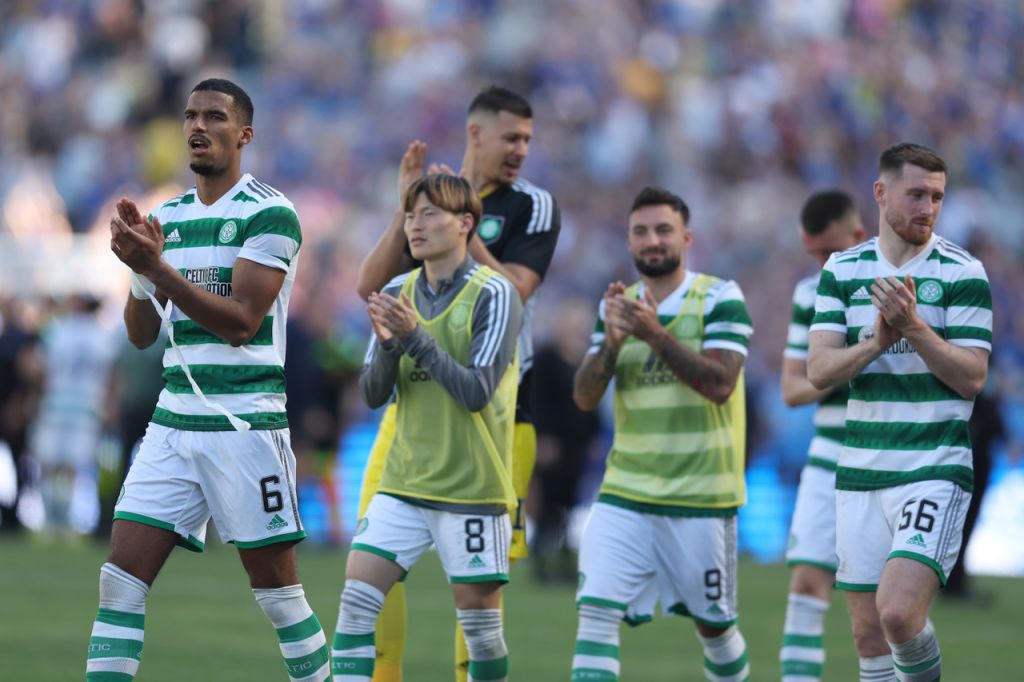 The stand-out players in the match were all in the green and white hoops, Anthony Ralston, Greg Taylor, Reo Hatate and Matt O'Riley were possibly the pick of the bunch. Yet afterwards Ange Postecoglou, as reported in The Herald, was asked if some of his players could cut it in the English Premier League.
"That's not for me to judge. I certainly don't want them to go at the moment," The Celtic manager replied.
"Again, that's part of who we want to be as a football club. I said a few weeks ago, all these things need to be designed to be stronger every year. We can't plateau. We can't just be a dominant team in our own backyard. We want to be more than that.
"To do that all these other things are important because that's how we bridge the gaps and have an advantage over other clubs who don't have this access to worldwide exposure."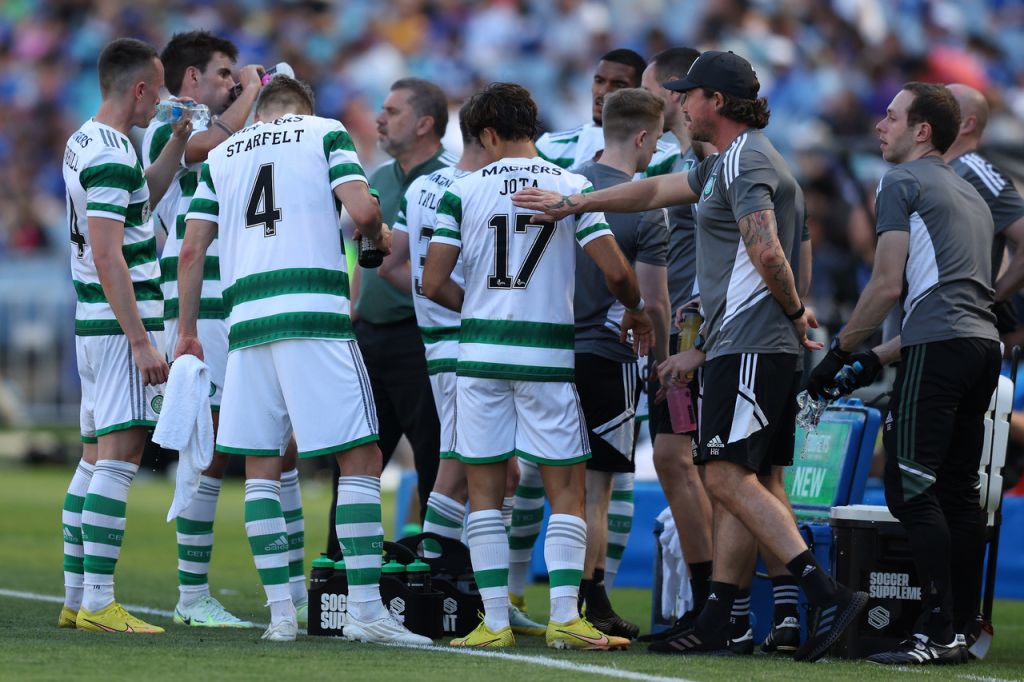 Reflecting on the successful trip to Australia where The Celtic brand was enhanced and new supporters attracted, in a crowd of just over 41k Celtic fans outnumbered Everton – from the globally hyped EPL, by around ten to one and they created an unbelievable atmosphere is a stadium designed to house double the capacity.
"It's been great," Ange reflected. "Obviously, there's been the stuff about this being some kind of homecoming, but that was a little bit of a sidebar to what's really important.
"The passion the supporters have for this football club from the other side of the world is just brilliant to see. I am well aware of it, but for the players to see it then if they didn't get it before they would now. They've gone halfway around the world and the passion exists everywhere.
"That gives the players even more of a feeling they are part of something really special. It's good for our club. There are not many clubs that can travel and get this kind of support. It's an important part of who we are and we need to keep growing the club.
"The more we visit these places and give a little back, we'll get in return in spades.
"We know the financial disparity that exists between us and the teams we want to compete with, particularly in Europe. Everything we can do commercially to make this club stronger is the more revenue we generate.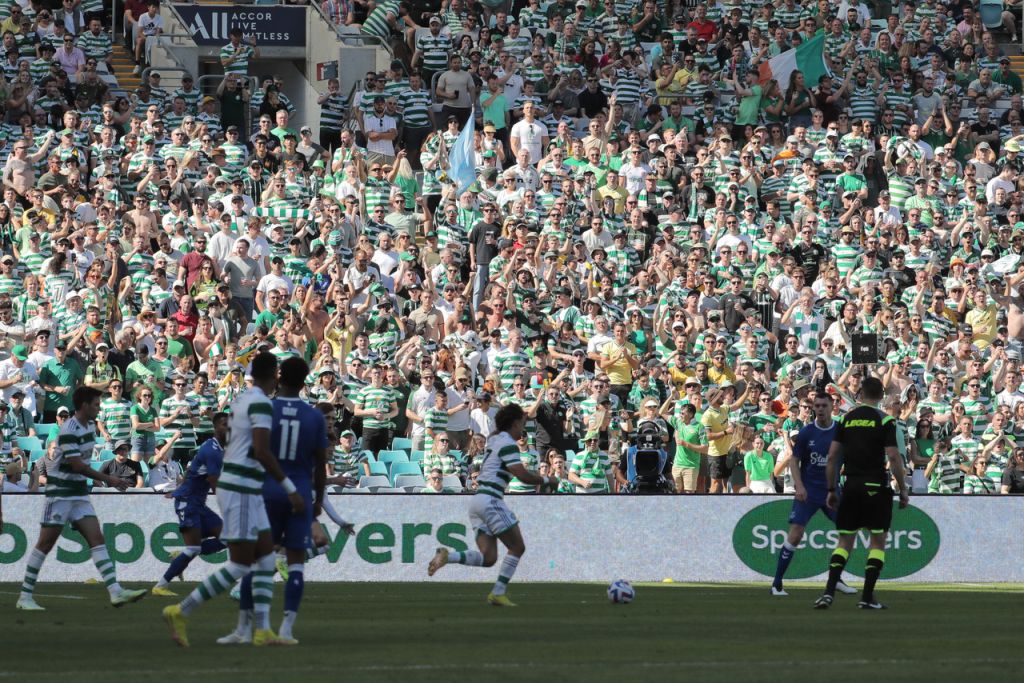 "The club don't put the money in the bank, it's about making the club stronger. I'm all for these kinds of things that make our club stronger – because that's how we bridge the gap.
"There are plenty of clubs that have a stronger financial base than us but don't have the worldwide support that we do. Why not tap into it?"
Why not indeed, Ange. As for Celtic actually playing in the English Premier League and receiving the kind of broadcasting revenues then there is no doubt at all that Celtic would thrive and challenge to win it, maybe even dominate it too.
Last week Manchester City overtook Real Madrid as the club with the biggest turnover in World football. For all that money they are nowhere near being a global football brand like Real Madrid, of Barcelona or indeed Manchester United and of course Celtic.
And there's another reason that theRangers didn't fancy the trip to Australia to play Celtic. It might just have exposed their own global reach as a football club as being nowhere near as large as Celtic. And they would have hated that.
Watch this…
Safe travels home @CelticFC! Thanks for coming Down Under – look after our Ange and all the best for the rest of the season👋#SydneySuperCup https://t.co/Du1MhCTmcI

— Accor Stadium (@AccorStadium) November 21, 2022
Thanks to everyone who purchased our fast selling new book The Celtic Rising over the weekend, signed copies will be posted to you today and to addresses all over the world. If you are planning on ordering The Celtic Rising please note that around 90% of all available copies have now been sold and delivered to Celtic homes. You can order below for speedy delivery and if you prefer your books via Kindle that's available too.