Ange Postecoglou, political commentator, theatre critic and in his spare time manager of our football team…
We have mentioned before that the questions at the end of these conferences, which as you will know by now, are from the Celtic fan media, are invariably the ones that the Celtic supporters want to hear the manager talk about while many of the ones at the start are agenda driven from the mainstream media, often led by the BBC who are mute when it comes to anything at all controverial coming from the other side of the city.
There was a Green Brigade banner on display in Warsaw and that carried a message that the Green Brigade made on behalf of no-one but themselves, there was no consultation with the Celtic support for those three words used.  These words are actually an add-on to The Fields of Anthenry which was performed live at Celtic Park just last week against Real Madrid and plenty, but not all, would have added these very same three words, without comment from anyone.
Let the People Sing 🎶-https://t.co/GVjGm2ZDQn

— D Mcguire (@DMcGCfc1888) September 12, 2022
Earlier today we suggested a better wording for any banner displayed at Paisley on Sunday –
– but there's little to no chance that the Green Brigade will pay any attention to what any other Celtic supporter says or thinks.
Ange was always going to be asked about this latest incident by the Mainstream Media who clearly more interested in this than the football.  Here's how today's media conference went, starting with the hacks before moving on to the Celtic fan media…
"I have the same message to our fans that we always have. We've always abided by the protocols, we wore black armbands on Wednesday night. "I think there's a minute's applause (on Sunday), we'll abide by the obligations and responsibilities we have. We'll do that in a respectful manner and we want our supporters to do the same. "I'm not going to speak on behalf of anyone else. We'll look after our own club, our own supporters, and we'll do whatever is required, as we have done so far in a fairly respectful way."
Ange Postecoglou urges Celtic fans to be 'respectful' of minute's applause
Q: Squad update?
Ange Postecoglou: "At this stage, everyone is fine from Wednesday night. No issues coming out from that. James McCarthy missed Wednesday night as he was ill, but he was back training today. Carl Starfelt is still out until after the international break. Everybody else should be OK."
Q: What sort of challenge are you expecting from St Mirren?
Ange Postecoglou: "A good challenge. A tough challenge as they have had a decent start to the season. It is always a difficult place to go to, and we are ready for it. Our league form has been really good and improved every week we have gone out there. Last week we had no league football, so we concentrated on the Champions League, and our focus is on making sure we go out there on Sunday and improve on our performances so far and keep our league form going."
Q: Are there any tweaks you need to make for a Champions League game which is more of an open contest than a domestic encounter where you come up against stubborn defences?
Ange Postecoglou:  "Not really. Not in terms of our approach. The games could potentially go in a different way than the way the Champions League games go but in terms of the underlying stuff, I would focus on the same things – dominating the game and dominating where the game is played and making sure we are aggressive in our approach. We took that into the Champions League game with us, and coming back to the League is no different. Whatever the sort of differences may be, the answers still lie with us concentrating on the basic fundamentals of how we want to play."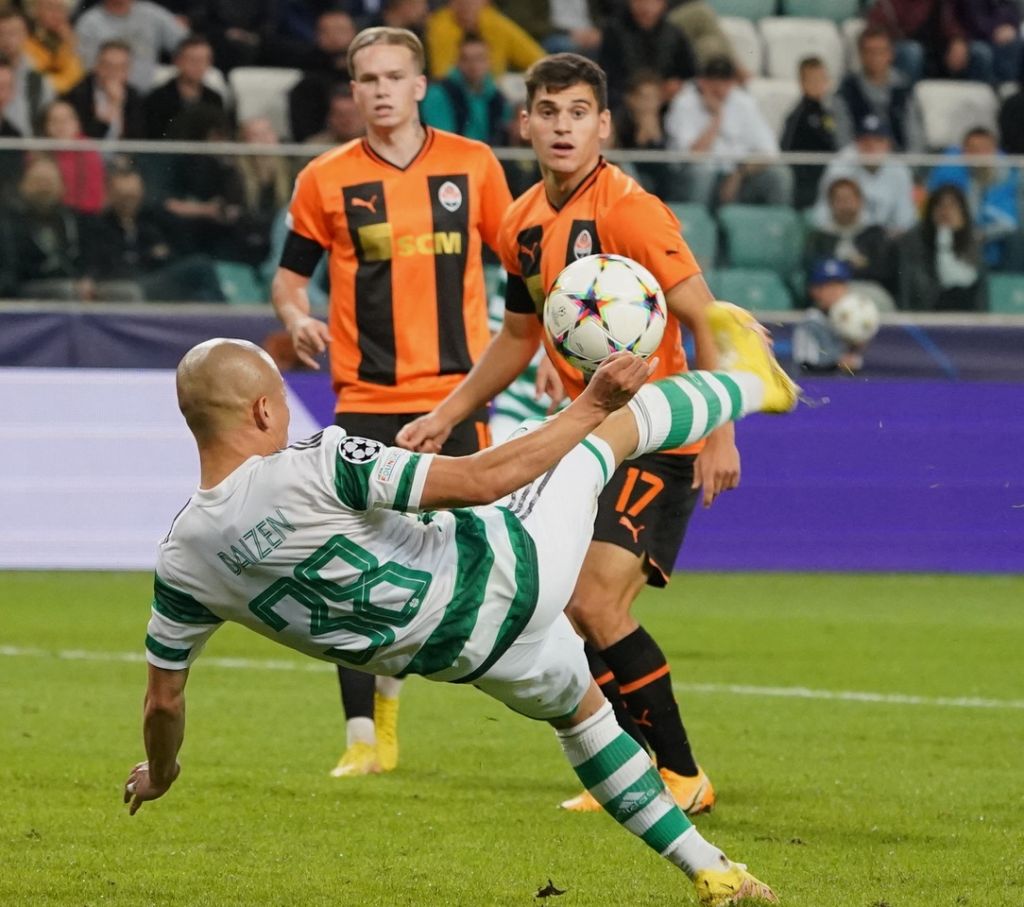 Q: Despite the squad depth that you possess, you have been fairly consistent in terms of your starting eleven has that been a relatively easy decision based on the performance levels that you have had in those games?
Ange Postecoglou: "We have been kind of building towards something, and with last week's game getting called off, there was probably a rotation in there for some of the players who haven't played, and we would have come out of this first group of games with everyone getting some decent game time.
"That sort of never happened, but we know after the international break that we will have 10 or 11 games in the space of 34/35 days, so we are going to need everybody, and there is no doubt the team will change through that process. It is about having everybody ready, and we have begun that process.
"I think during the Ross County cup game, I made nine changes, and the level of that performance was excellent on the night and would probably have done something similar last weekend. We are still gearing up for what's ahead and what's ahead is that we are going to require a really strong squad of players, and we won't be able to rely upon 11 or 12 to get us through it."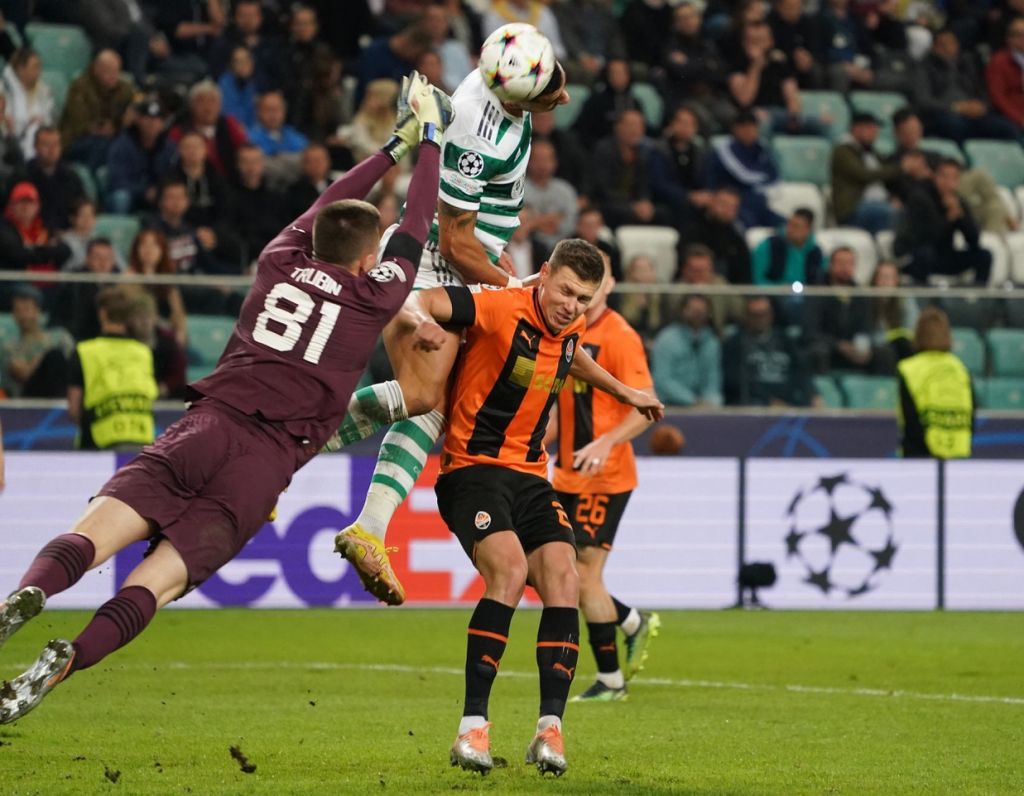 Q: What is your reaction to UEFA opening up disciplinary proceedings against the club with regard to the banners that were displayed in midweek?
Ange Postecoglou: "They are opening an investigation, and I am not really sure what you expect me to say to that. We will wait and let the investigation unfold."
Q: Your St Mirren counterpart Stephen Robinson said that he hopes fans from both clubs are respectful on Sunday afternoon – do you have a similar message or a message to the Celtic fans as I will imagine there will be a lot of eyes on them on Sunday after what happened in midweek?
Ange Postecoglou: "I have the same message to our fans that I always have we always abide by the protocols, and we wore black armbands on Wednesday night, and I think there is a minute's applause. We will abide by whatever obligations and responsibilities we have as a football club.
"We will do that in a respectful manner, and we want our supporters to do the same. I am not going to speak on behalf of anybody else or supporters. I'll look after my one club and our own supporters, and we will do whatever is required, which I think we have done so far in a respectful manner as a football club."
Q: It was a good performance in midweek, is it disappointing that it has been overshadowed by what went on in the stands at the game?
Ange Postecoglou: "It depends on what you are reading or what you are listening to. My focus is on us as a football club, and the performance was really strong at the highest level of competition. We have still got some growth to do as a football team and playing at that level on a consistent basis. I was encouraged by our progress, and I know we need to keep improving in those areas. We will continue to represent our football club in the best possible way."
Q: Is this a chance to say more game time for Sead Haksabanovic and Oliver Abildgaard as well?
Ange Postecoglou: "We will have a look at it. It was good for Sead to start the game the other night, and we know he is not ready for 90 minutes and particularly the kind of football we want to play, but I just thought it was a good game for him because of his experience to come in and make an impact and he did well for the time he was on the pitch. He was never going to go beyond halfway or 50 minutes. We will see on the weekend as we have still got other players and other options in those areas who are also playing really well and in great form.
"In terms of Oliver, he is a bit different. He missed all the pre-season and came in late, and wasn't really training with the team. We just need to be patient with him, and we have two weeks of the international break where we can do some work with him, and I think you'll see more of him post-international break."
Q: Looking ahead to the international break – is it a chance to regroup, or is it a bit of a worry that some of your players get injured?
Ange Postecoglou: "It's part of the process now. You know that players will go away at the international level, and it is a bit different this year because we have only had one international break, and then it is the World Cup.
"The pleasing thing for us is that a lot of it is happening on this side of the world. Japan is having their games in Europe. That mitigates the travel factor for our boys. We have no issues with that. We are going to come up to a pretty intense period after it, so hopefully, being away from our football club and being in a different environment hopefully freshens them up and they come back raring to go."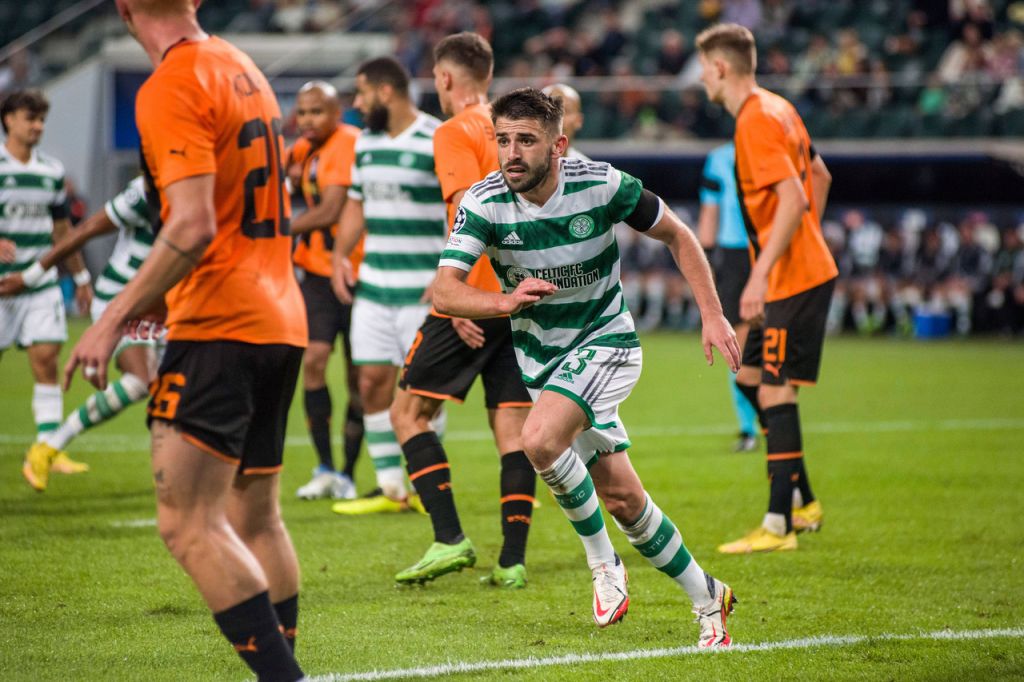 Q: Do you feel Greg Taylor's performance in the Champions League has boosted him, and he is growing in confidence?