Ange Postecoglou spoke glowingly to the mainstream media yesterday in regards to goalscorer Giorgios Giakoumakis, who bagged his first goal in his first start in the hoops. The big Greek had excelled in his previous match, a substitute appearance against Fenencvaros in which he added both a presence and a threat in the Celtic attack late in the game.
"It was good to get minutes into Giorgios and it also allowed us to give a rest to Liel Abada, who's been playing non-stop," Postecoglou said, as reported by Scottish Sun. "There's no doubt it was mentally important for Giorgios. You know what strikers are like – there's no striker in the world who doesn't feel good unless he is scoring goals, particularly when you come to a new club and a new environment.
"But for me, whether he scored or not wasn't going to be as important. I think he did what we needed him to do today.
"For him I know getting that goal is going to be pleasing and hopefully he can build from there.
It was fantastic to see big Giorgios get on the scoresheet yesterday, especially as it came in an important part of the game where Celtic were probing but St Johnstone were looking resolute in defence.
As Ange points out Giakoumakis had been playing well during the game but in all honesty strikers will always be judged on their goals, so I'm sure its a big relief to finally get off the mark and he can now concentrate on getting up to peak fitness and hopefully try and cement a starting position within the team in the future.
Talking about getting more players back after a bad spell with injuries Ange continued "You can never be overloaded with options but it's great to see we have those options in attack now. It was good to get Giorgios a start, Juranovic also got 90 after his injury and Mikey Johnston got 30 minutes too."
Juranovic scored Celtic's second from the spot to finally overcome a solid Saints side. Postecoglou said: "I knew it was going to be a difficult game, one where we weren't going to get a helluva lot of space, particularly in and around their box.
"We had to be disciplined and patient with our football and I felt we were. There weren't many times we got frustrated or over-played things – we stayed calm and composed and we were clinical when we did get the chance.
"That was key, we took our chance really well. Giakoumakis was in a good area and it was a good ball across. I never felt like we were out of control.
"It was good to get the second goal and we could probably have had a couple more in the end. I was really pleased to see Mikey back because he looked really good in pre-season. I know how talented he is but the key for him was to get his body healthy and to be really patient with him.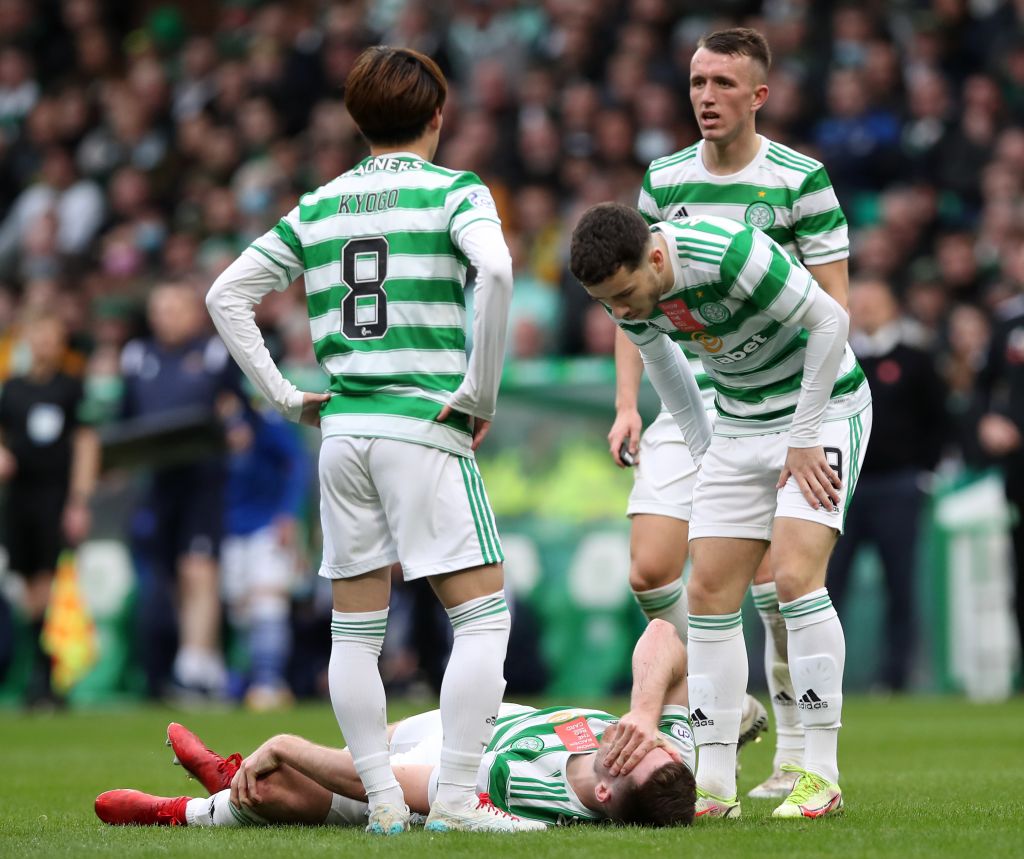 "He's a talented player and he's now getting more game time. The way we play I know he can have a huge impact for us, he just needs to stay healthy and keep improving his game.
"Hopefully James Forrest is not too far away either. From that point of view it's certainly helpful to have these guys because we are going to need a strong squad. I have already seen how challenging it is for us when we are missing players so having some back is good."
It was good to see that with players returning yesterday it meant that we had the chance to rest some players who have played a lot of minutes already this season, especially Liel Abada who has looked desperately in need of a bit of time out off the starting line up.
With the likes of Giakoumakis, Juranovic and Johnston returning and with Forrest and even long term absentee Christopher Jullien not being too far away things are definitely looking brighter for Ange Postecoglou. He will be extremely happy that, for probably the first time this season, he will have a bench full of players he can turn to that can go on and heavily influence a game that we may be struggling in.
Conall McGinty