Manchester City will be playing for their very first Champions League trophy tonight in Porto against Chelsea. The English heavyweight have transformed from plucky underdogs in 2008 to a super club in 2021 under Pep Guardiola. However, what people do not always see is that the club have transformed off the field to be a fully fledged commercial machine, with scouts across the globe feeding into 'The City Football Group'. This business model encourages young players to join affiliate clubs in the hope of making a move to City at some point, Melbourne City, New City and Yokohama F Marinos are examples of these clubs.
Celtic's managerial frontrunner since Eddie Howe talks collapsed is Ange Postecoglou, the manager of Yokohama F Marinos in Japan. The 55-year-old Greek/Australian manager has a reputation as being an astute tactician and a top coach. City Football Group clearly rate him very highly and leading candidate for Celtic's Director of Football gig is Irishman Fergal Harkin – City's Football Partnerships and Pathways Manager.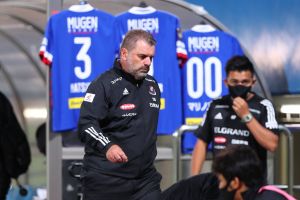 Celtic's very public pursuit of Eddie Howe collapsed yesterday, leaving Ange as the frontrunner with the bookies. The move has clearly been influenced by Celtic's relationship with City and whilst it smacks of a Plan B, the manager will likely have links to City to exploit.
Celtic are an incredible institution, with our own unique culture and history. As a result, we should not be relying on tips from City to find a manager. With that said, it is clear that Postecoglou is a character with a lot of self belief and knowledge of the game, he will likely have aspirations to make the Celtic job his own and silence the doubters but questions remain as to whether he has been hastily rushed in after the collapse of the Howe pursuit.
Harkin is yet to be announced but if he is (as expected) to become the new DOF, he will likely be able to pull on the contacts from City and help Postecoglou hit the ground running as Celtic boss.
If, as expected, it is Postecoglou, he will need all of the club and fans support. He clearly was not the ideal candidate for everyone but he needs to be afforded the opportunity to prove his credentials as he will have the media on his back from day one.