Ange Postecoglou spoke to the media today for the first time since his name was linked to the Spurs job. He literally gave nothing away and played his cards close to his chest, something he's always done since he arrived in Glasgow, well that's my take on it. He didn't exactly say he was committing his long term future to the club, but he didn't say he was offski either.
Not surprisingly it didn't stop the usual frenzy being whipped up on Twitter with a lot of supporters getting their knickers in a twist and fearing the worst.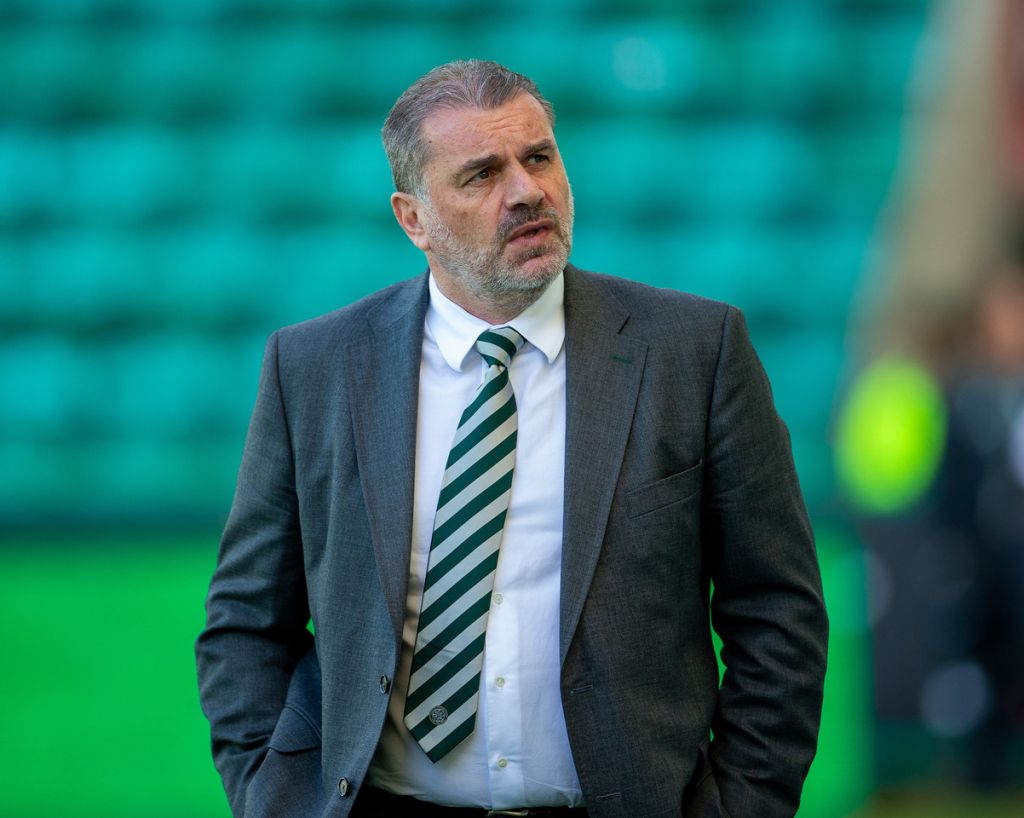 Meltdown is not the word to use but it's pretty close to being one for some supporters. Some folk seem to live in a constant state of fear and see everything in a glass half empty perspective.
I can empathise with them a tiny bit as Ange Postecoglou is the best manager we've arguably had since Martin O'Neill, but if the day comes and it will some day, not now but it will happen, then you've just got to get on with it. No one is bigger than the football club after all. Managers like players come and go but our club (unlike some others) will always be there.
Ange said he is focused on the next two matches and I believe he means that one hundred and ten percent. Let's get behind him and the team and cheer them on to a historic eighth Treble. Whatever is going to happen afterwards, deal with it then. Just enjoy the moment and stop getting hysterical over something outwith your control.
JustAnOrdinaryBhoy – follow on Twitter @ordinarybhoy
If we've learned anything from
Ange Postecoglou it's to enjoy the moment.

He may move on, he may not, but right here right now Celtic are on the verge of making history.

Enjoy every second of tomorrow's Trophy Day wherever you are for it🍀 pic.twitter.com/6A8c5sdzre

— The Celtic Exchange (@CeltExchange) May 26, 2023
💬 "Come that moment when we lift the trophy, I will be extremely proud – proud of the group and proud of everyone else who has been involved not just at Lennoxtown but also those that work at Celtic Park."✊#CELABE | #cinchPrem | #COYBIG🍀

— Celtic Football Club (@CelticFC) May 26, 2023
🍀 "My ambitions right now are to enjoy tomorrow and then try and win a cup final"

We've been speaking to Celtic manager Ange Postecoglou amid speculation linking him with a move to Spurs 🔽 pic.twitter.com/S0VmfoQCIM

— Sky Sports Scotland (@ScotlandSky) May 26, 2023
There's currently a FREE Twice as Good t-shirt available when you order Harry Hood Twice as Good or Invincible books via the Celtic Star Books links below (just add the size of t-shirt you require after your name in the address section, sizes available are small, medium, large, XL and XXL while stocks last).
£1 from the sale of each copy of Harry Hood – Twice as Good will go to support the fabulous work of Marie Curie at the request of the Hood family and the author. We also have a similar promotion available for Matt's debut Celtic book, Invincible also published by Celtic Star Books.