Earlier today I reported on what Kenny Dalglish, who was promoting the Premier Sports coverage of Celtic v theRangers this Sunday, and his thoughts regarding the idea that Celtic manager Ange Postecoglou wont be in Scotland long once clubs from the English Premier League come calling.
Dalglish went against the grain by stating that Ange Postecoglou may be able to satisfy his career ambitions by remaining at Celtic. Although unsurprised at the unsubstantiated narrative currently circulating in the Scottish media that English clubs are currently 'sniffing' around the Celtic manager, it's a disgrace that they are actively trying to unsettle the Australian who hasn't even been in Scotland a year at this point.
It's a weird mindset they possess. Anywhere else in the world people would be excited to have top players and managers plying their trade in their league, improving the overall standard of the game in their country. Yet in Scotland as soon as this happens – particularly at Celtic – they want them gone.
Let's be honest though. Many will have seen what Ange Postecoglou has done in his first season at Celtic and fear that a certain other club may be left playing second best for as long as he remains in Scotland. Better all round then that these unsubstantiated rumours emerge stating English clubs are actively tracking the manager. Surely you don't want to remain here Ange with all the promise of gold on offer in the EPL enticing you to move down south?
The thing is, Ange isn't anyone's fool. He's been around long enough to know what the EPL is. He knows he wouldn't be given the time he received at a club like Celtic to implement his plans. The way his career started in Scotland, if he had of been at a club in the Premier League he would probably have been out the door by October.
Look at Nuno Espirito Santo at Tottenham Hotspur. Got the job in the summer. Won the August manager of the month award. Sacked two months later after a few bad results. That's how it works down there and the fact Postecoglou isn't a 'big' name means they wouldn't waste time when it came to swinging to axe.
Postecoglou is only getting started at Celtic. He's the type of man who likes coming into a club and being handed the reigns to mould the club into exactly what he wants it to be. As Dermot Desmond disclosed the other day, Ange has been able to lead the club recruitment wise.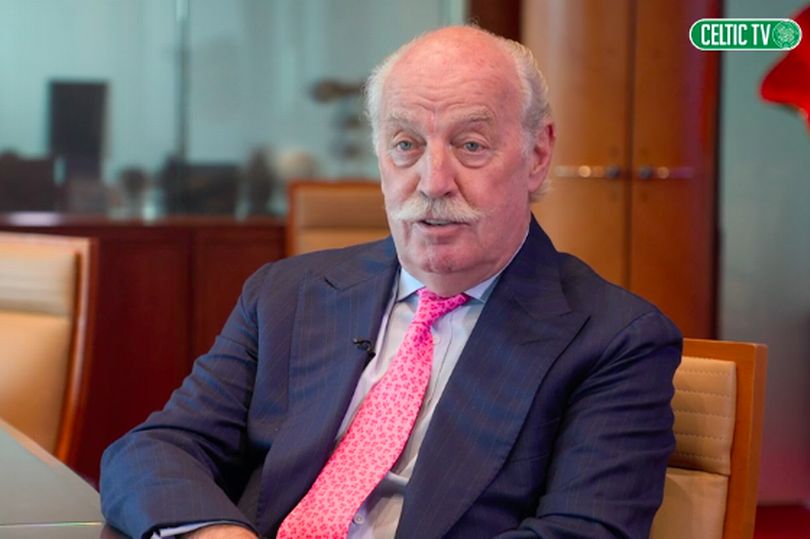 I'm sure it raised a few eyebrows when he handed over his list of players he wanted at the club both in the summer and in January, I doubt many at our club had ever heard of most of them, especially the Japanese contingent. The club fully backed him however and got him who he wanted. It has paid off handsomely. I doubt he would have it so easy trying to convince EPL clubs to back him that way.
Most of these clubs seem to have a chain of people with little knowledge on actual footballing matters who help make these footballing decisions. It rarely works out when these characters get involved.
Football history is littered with clubs that have wasted millions of pounds on players who an overbearing chairman or owner has wanted at the club, with the manager having little say on the matter. There may even have been a few in our own recent history brought in on the suggestion of Peter Lawwell or Dermot Desmond, but thankfully it looks like them days may be in the past. This is down to Ange Postecoglou.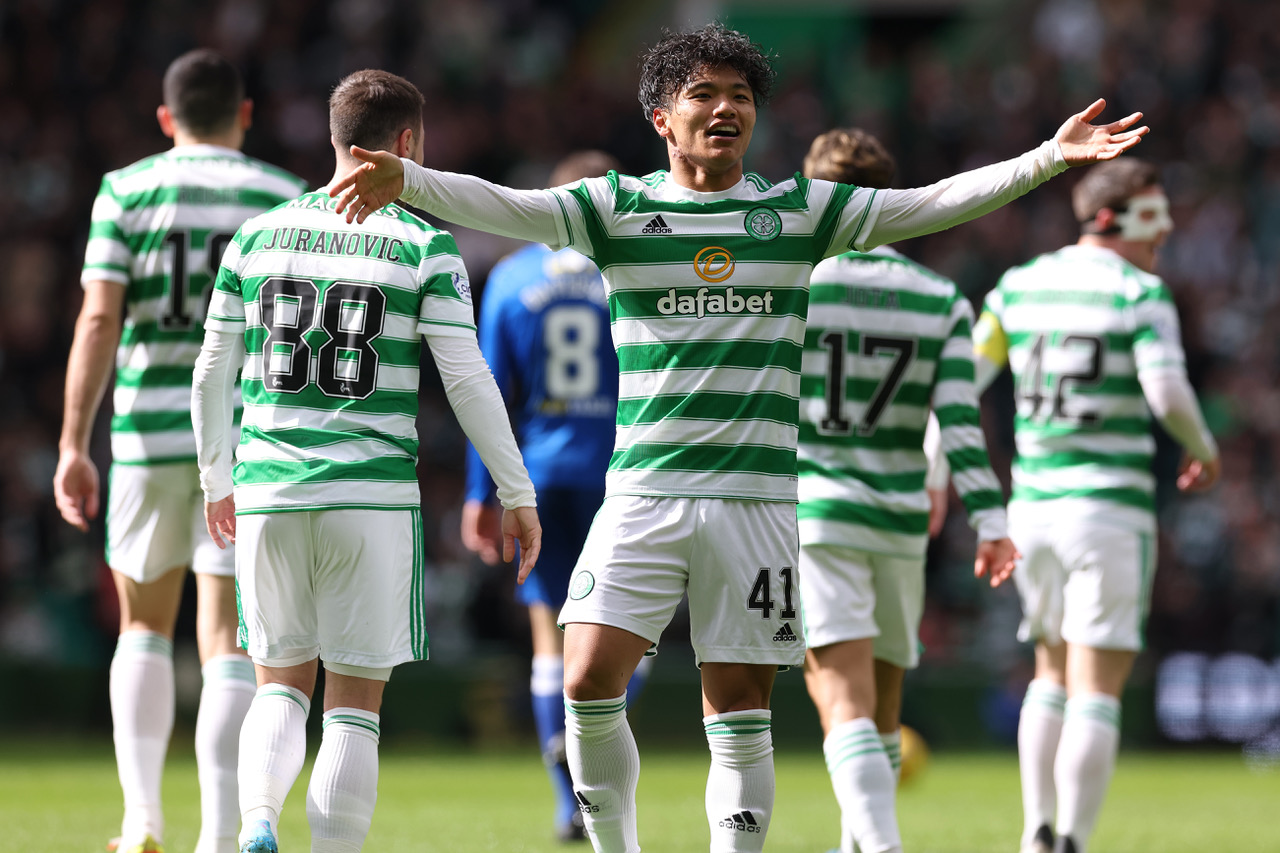 It seems to even go beyond player recruitment. Under the instruction of Ange, Celtic are in the process of implementing his style of play throughout the club. It's well documented that the Celtic B team under Tommy McIntyre, who are currently playing in lowland League, have been implored to play in the same style as the first team. It is thought the same is being rolled out at underage level.
This is all for the benefit of the first team. What better way for players to progress into the senior ranks than by already being familiar with the style of play the manager demands? In the long run this will only help Celtic. Not only will it save us money in the long term, but it provides younger players, who more recently have been viewing their careers progressing easier elsewhere, with a smoother pathway to the first team.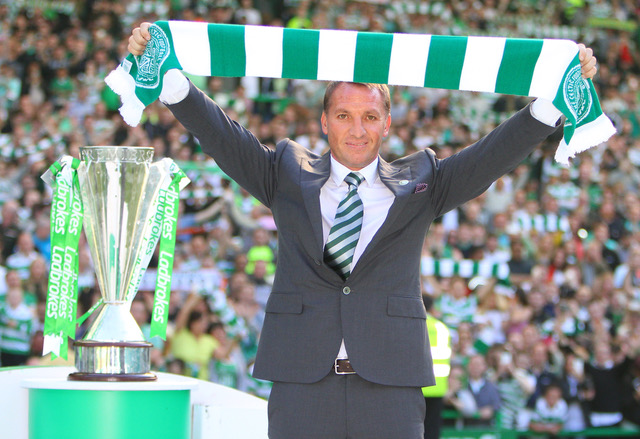 Now I know we have been wrong in the past, especially regarding Brendan Rodgers. He came in claiming he loved the club and would never leave us in the lurch. He was here for ten in a row. He wasn't. But we shouldn't have been surprised. It was obvious he was using us to repair a reputation that had suffered at Liverpool. Our heart said he was one of us. Our mind said once a half decent EPL side fluttered their eyelids at him he would be gone. Our minds were correct. He was incredible during his time at Parkhead but he is an egotistical man who loves the glitz and glamour that the league down their espouses.
Ange Postecoglou is a totally different person. He may have aspirations to manage in a better league at some stage but I believe he isn't the type to leave a job half done. He is building something special at Celtic. He has the backing of the club, the squad and the fans. Hopefully he will have the Champions League to look forward to next year. There are plenty of managers who have managed multiple clubs in the EPL but never got anywhere near to leading a team out in the biggest competition in club football. Ange may be about to do it in his second season at Celtic.
No doubt some will say well, when he's done that what else is there to realistically achieve at Celtic? If people take time to listen to Ange they will know he doesn't see getting Celtic back into the top tier of European competition as his glass ceiling. He wants to do what the likes of Brendan Rodgers couldn't. He wants to make us competitive once again at that level. With money to spend I don't doubt that he will. If he does the adulation he will receive from the Celtic faithful will be incredible. All the signs so far indicate our manager is here for the long term.
At the end of the day I just have a feeling that these types of goals would excite Ange Postecoglou a hell of a lot more than keeping some English also-rans in the Premier League. I hope I'm right.
Conall McGinty