"Champions again," the Celtic manager said before pausing. When he was ready he added: "We're champions again because of this incredible group of players – brilliantly led by our skipper Callum McGregor…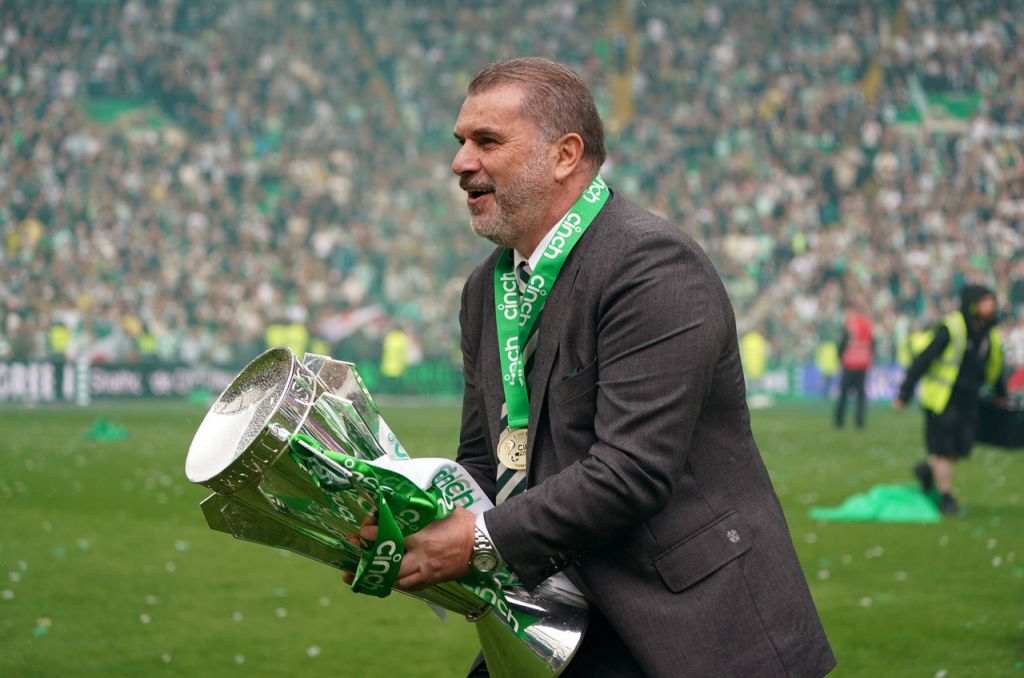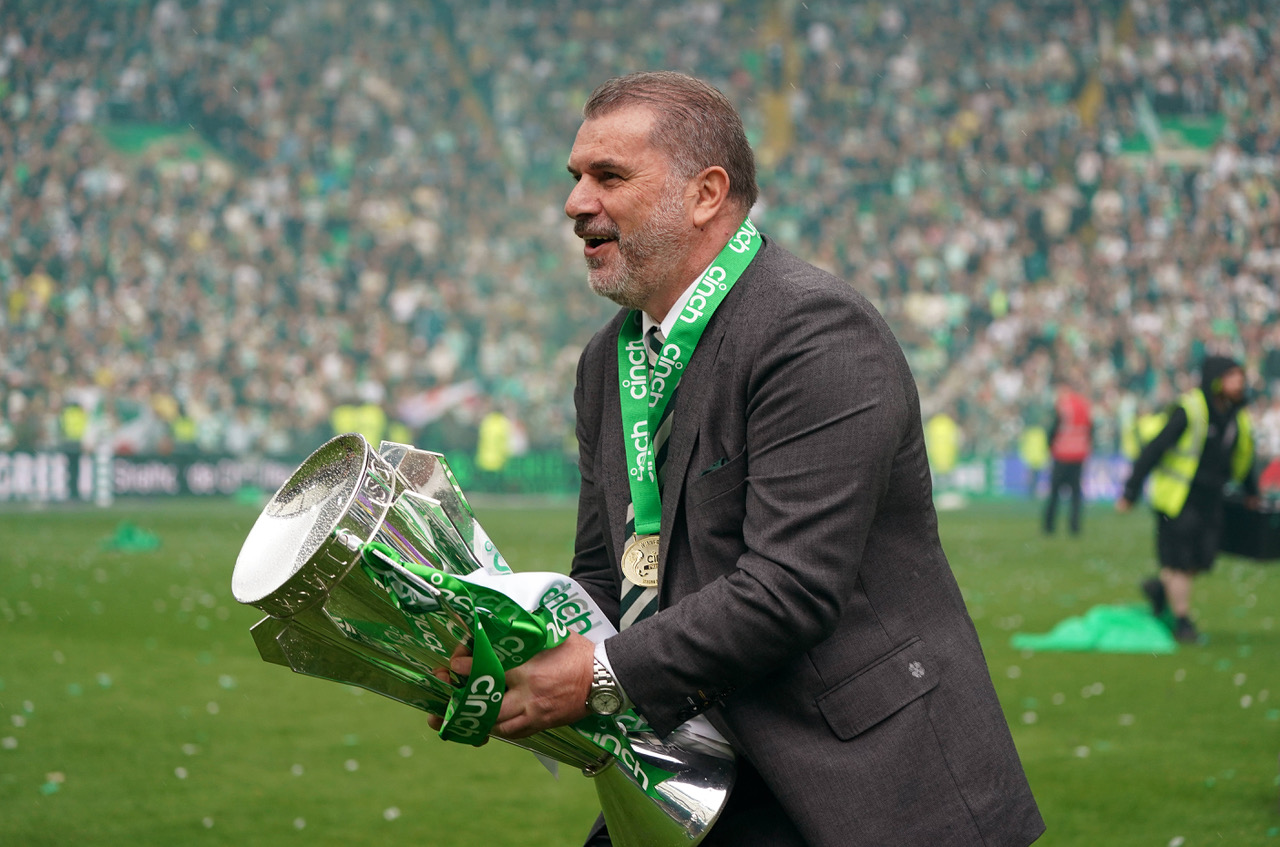 …"Champions again because of this incredible group of people working behind the scenes as staff – outstanding…

…"Champions again, because of you. In the words of immortal Tommy Burns, you are always there, always…

…"Champions again, because I am a lucky man!…

…"And we've got one more to go – we never stop."
The little dig at Mick Beale was delicious and enjoyed by the 60,000 Celtic supporters inside Paradise and all those watching around the world on television. The last line of course is consistent with Ange's statements ahead of the game with the link to Tottenham in the background and he once again talked up the game next week.
Last season's trophy day was the final match of the campaign for Celtic so the message that we'd come back stronger was perhaps a little less relevant today as this season is not yet concluded. However this remains a cause for concern but for the next week at least the Celtic manager's focus will be on winning the Scottish Cup final and in doing so, complete the Treble.
After three underwhelming results since winning the league, Celtic returned to top form this afternoon hammering Thord placed Aberdeen 5-0 with two goals each from Kyogo and Oh, his replacement shortly after the interval with Carl Starfelt heading home to get his third goal of the season.
"That's the kind of performance we wanted, we've obviously been a bit disappointed with the way things have gone the last couple of weeks," Ange told Sky Sports. "I've probably been my responsibility more than anything else but the boys were just determined to play our football today and you saw it, they were working hard. The quality of our football was excellent, our finishing was good, credit to the lads.
The Celtic manager had positive news on the event of the injury sustained early in the second half by Kyogo, saying that it doesn't seem too serious".
Ange added: "It's a big game next week and he'll give himself every chance to be available.
"It was a great day, we do trophy day well. The games before trophy day not so much but the boys were fantastic today, they played the football that was representative of the kind of team we've been this year."