Celtic have brought in fourteen new players this transfer window and a Dream Dozen of those it would appear are destined for Ange Postecoglou's first team squad.
It's a remarkable turnaround, and granted I've paid little or no attention to the transfer incomings and out goings of many other clubs, you'd surely be hard pushed to find many sides across Europe who have overseen such a comparative level of change.
That in itself of course will bring challenges for Ange Postecoglou and the coaching staff with certain players having different strengths and weaknesses and many at altogether different stages of their footballing development, alongside different levels of experience and ceilings to their talents all requiring to be involved, engaged and bedded into the Celtic revolution.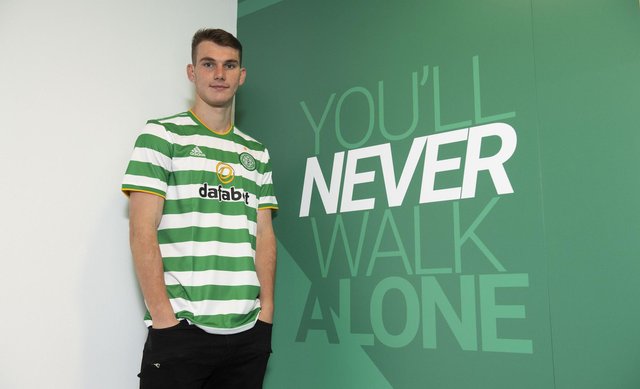 We'll be taking advantage of the international break over the next few days to a look at each of those signings and asking for your own thoughts on where those players are now and how far they can go.
First through the door in what now seems an age ago and at the same time just yesterday was Liam Shaw.
Shaw was signed on 15 June however a pre-contract agreement had been signed back in January and one that irked former club Sheffield Wednesday, where he made 22 appearances last season, scoring one goal so much that FIFA had to determine the transfer fee at a compensation level of £300,000.
Shaw described himself as 'a box-to-box midfielder, a lot of energy running up and down, I can score a goal, and be aggressive in that I like a tackle and I like to press people.'
In theory that would certainly indicate the sort of player who would fit into an Ange Postecoglou system, however as and when that materialises is yet to be seen.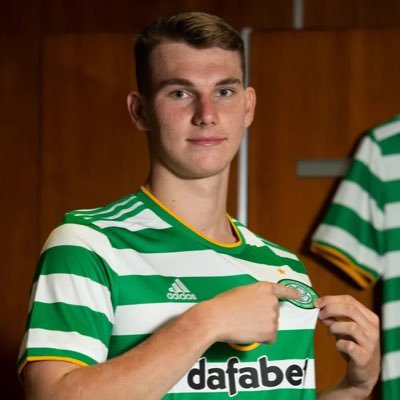 Shaw is a young lad, 20 years old, indeed to have had so much first team exposure in a league as ruthless as the English Championship could well be seen as an achievement, and so it should. Yet it should also be tempered by the fact Sheffield Wednesday are a financial mess and as such the blooding of youngsters was been expedited by an acute need to balance the books. Further still Shaw and Wednesday found themselves falling through the Championship trapdoor last season. None of that can be laid entirely at the door of Liam Shaw of course and it appears his grasping of the nettle when opportunities arose led to valuable first team experience and also the catching of the eye of Celtic.
As and when Liam Shaw will trouble the stating eleven remains to be seen. He featured prominently early doors in pre-season and caught the eye with a long stride, a good protection of the ball in progression and an imposing physical frame, but without seeing him in competitive action to date it is difficult to judge if such early impressions can transfer to the real thing. At Wednesday he certainly stood out and although far from an Ange Postecoglou signing, he appears to have had the rule ran over him by previous Head of Football operations Nick Hammond and Chief scout Gary Penrice as a player for the future but with a nod to the here and now.
At Wednesday he was played as a Centre back, a defensive midfielder and in central midfield and such versatility may come in handy in a midfield somewhat light in effective box-to-box capabilities and with the defensive midfield position, currently held by Callum McGregor, not having an established custodian. However, the cons to those pros are during his time at Wednesday the player looked a little suspect off the ball, often lost players running off him and was a little over zealous in the tackle when trying to impose himself in the middle of the park, something that resulted in both red cards and suspensions. That said inexperience can certainly account for the rashness of youth, so too can the pressure of playing in a club fighting relegation with a frustrated and expectant support.
It's been reported of late, having been assessed, that the Celtic coaching staff feel that Shaw is a player with some developing to do and former manager Tony Pulis warned over a lack of opportunities for Shaw when he chose Celtic as his destination. As such he may have to bide his time.
However, Liam Shaw is now working with a coach with an altogether more modern philosophy as to how football should be played in comparison to men like Pulis, and it may just be a sea change in technical instruction will take a little time to be fully absorbed. If it can be there will be opportunities for Liam Shaw to force himself into the reckoning, particularly with Celtic lacking a physical presence throughout the team. That in particular could be his 'in'.
There is a lack of imposing on the opposition physically and battling capabilities in Postecoglou's side at present, particularly in midfield. As such if there is a player who can add that to the team and at the same time evidence the technical requirements of his new coach, then there may be leverage for Liam Shaw to negotiate himself a place in this team.
As with any 'project' signing however Shaw will have to learn fast and grab any opportunity when it arises. As such the experienced banked fighting relegation at a sleeping giant such as Sheffield Wednesday may give him an edge over some of the other youthful members of the first team squad.
Please add your comments below.
Niall J