Ange Postecoglou spoke to Sky Sports today about the current rebuild he is undertaking at Celtic Park following the club's end of an era season in the one just past. Celtic unfortunately did not see out their record breaking ten-in-a-row campaign to make history, but now we are in a new era with fresh, innovative ideas from a new manager with a new group of players.
Celtic have done well to get to this point in the season and still be within touching distance of top spot in the SPFL table, of that there is no question. It's not overstating the facts when it is said that Ange Postecoglou inherited a mess of a football team and Club. Last season shot to pieces the confidence that had been brimming for the last decade or so which saw year upon year of domestic dominance.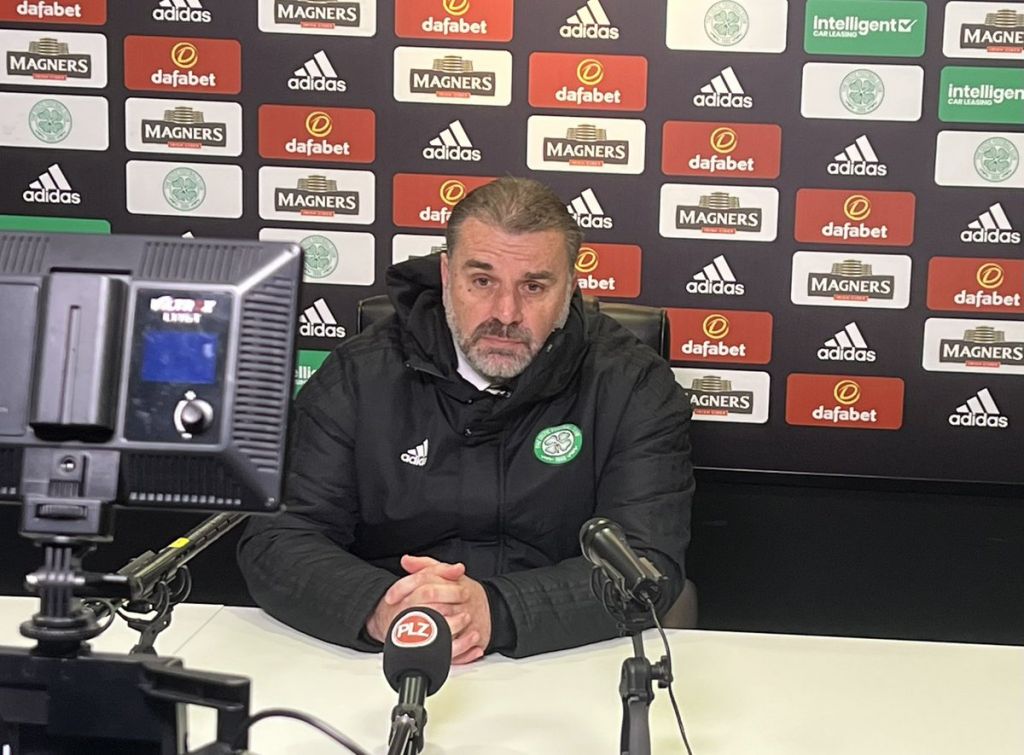 His ability to galvanise and organise players as well as having an eye for the correct players to work within his system is why we are where we are at this particular juncture. Having dropped some points throughout the early spells of the season it seemed as though this could be a long project on a rocky road to redemption from the previous year.
However, with a run of games and an identity at last we have managed to start a run of unbeaten games in the league and have narrowly missed out on the latter stages of the Europa League against some serious opposition. With a Cup Final place secure for 19 December we look to be making significant progress in the opening sequence of the Ange Postecoglou era at Paradise.
Ange knows the pitfalls of managing at a club the size of Celtic, and the amount of demand placed on the playing staff and coaches for success by fans and board members alike. It stands to reason that he should acknowledge that whilst time is given to rebuild, it cannot be in vain. Winning his first trophy in the form of the League Cup will go some way in giving the manager more breathing space and credit in the bank this year.
He spoke to Sky Sports about the on-going rebuild and the challenges faced with trying to stay competitive and know that there are more improvements required to this squad to compete at the levels he requires. He also stated to Sky Sports: "You're not going to be given three years to win a trophy – you've got to try to do that as soon as you arrive."
That of course is how long it took Steven Gerrard to win just one trophy while the manager of theRangers. And reckons for a club like Celtic that is unacceptable.
Ange will no doubt be looking to January for the much needed injection of extra depth and quality that can take this side up another gear. With injuries occurring more often than not with Celtic these days, reinforcements will ease the burden of pressure on everyone at the club. It is now the duty of the Board to match the managers guts and determination and deliver on supporting his and the fans' ambitions.
Watch Ange speak to Sky Sports earlier…
🗣️"You're not going to be given three years to win a trophy – you've got to try to do that as soon as you arrive."

Celtic boss Ange Postecoglou opens up about the process of building his squad and challenging for silverware👇 pic.twitter.com/1a22G1qdhc

— Sky Sports Scotland (@ScotlandSky) December 3, 2021
Paul Gillespie