You gotta love Martin O'Neill. The former Celtic boss finally met up properly with Ange Postecoglou at the Celtic Foundation charity evening in London on Thursday night, and while the Celtic support have been lauding the incredible debut season under the Boss, O'Neill as mentioned at yesterday's Media Conference took the opportunity to remind the current Celtic manager that his numbers don't quite match up to his own at the end of his first season in charge!
"Martin mentioned he won a Treble in his first year! I only won a double!" Ange said. "It's all good. That's the beauty of this football club. You don't need to look anywhere else for motivation or inspiration. It's a club which is built on success and great deeds.

"All of us who get the chance to serve the club, you want to set your own mark and try to emulate the feats of the great people who've been here. I just find it inspiring and motivating that the legends have set those standards.

"It's up to me, the people who work with me and the ones who come after me to try to maintain those standards."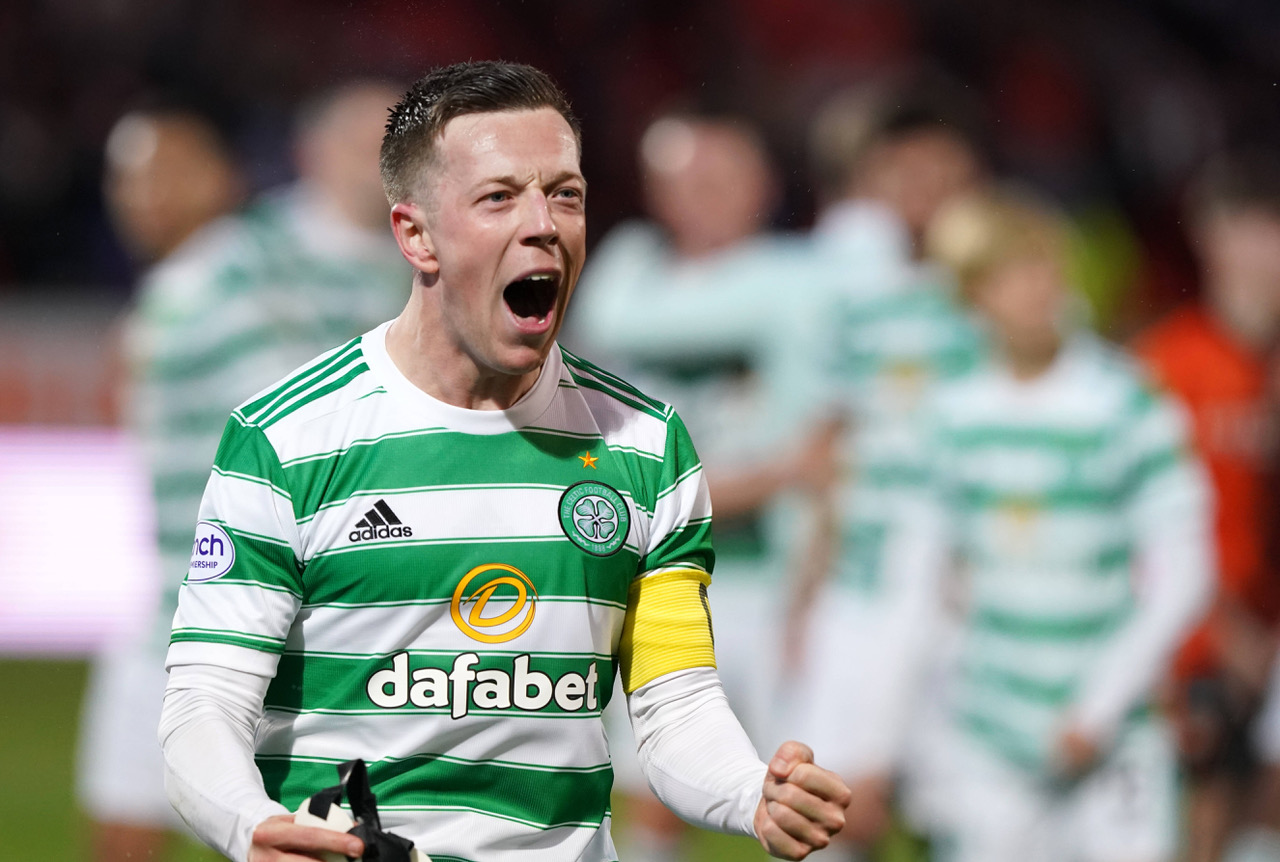 It's been a whirlwind few days for the Celtic manager, so much so it's alleged his wife has to show the kids a picture of their dad just in case they forget what he looks like and freak out when he walks through the door.
And the Celtic boss would be forgiven if he skipped the title party and took the opportunity of attention being elsewhere to grab forty winks in his office, but instead Postecoglou, tired and emotional as he may be is loving every minute of celebrating Celtic's incredible turnaround season and the Celtic Foundation evening wasn't going to be one he missed out on.
"It helped we'd won the title! It might have had a different feel if we hadn't got the result the night before. The Foundation really does unbelievable work. The people who support it and run it are unbelievable in terms of effort.

"It was a great night because it was for such a great cause and it was great sharing that moment with people who love this club.

"It's been pretty full on. But it was great to support the Foundation and it was great to see the legendary Martin O'Neill there and spend some time with people. But I had to get back up here for training so it was a bit of flying visit. I'd bumped into Martin a couple of times before very briefly. He has always been very kind and it was great to catch up with him. He's a great man."
When the final whistle sounds at Celtic Park today it's likely Postecoglou will be straight onto the Jet 2 website booking flights to Greece, as well as Airbnb for that secluded villa.
But first up it's time to celebrate, and the boss already has a taste of what he's going to experience this afternoon after the incredible scenes at Tannadice and back at Celtic Park on Wednesday night for the incredible impromptu welcome home.
"It was special. It was great at Tannadice. It was great sharing it with our supporters there who made the trip. It's a fair drive back down here. It was pretty late, around midnight, and we were all pretty exhausted but we got word that there were a few people at Celtic Park and that few people ended up being a few thousand who were all singing. It's one of those things which wasn't organised, it was spontaneous.

"It was great for myself, the players and my staff to go out there and acknowledge them and see the joy on their faces. As I keep saying to the players, that's the real rewards. You get others like medals but the best bit is what it does for the people who love this club."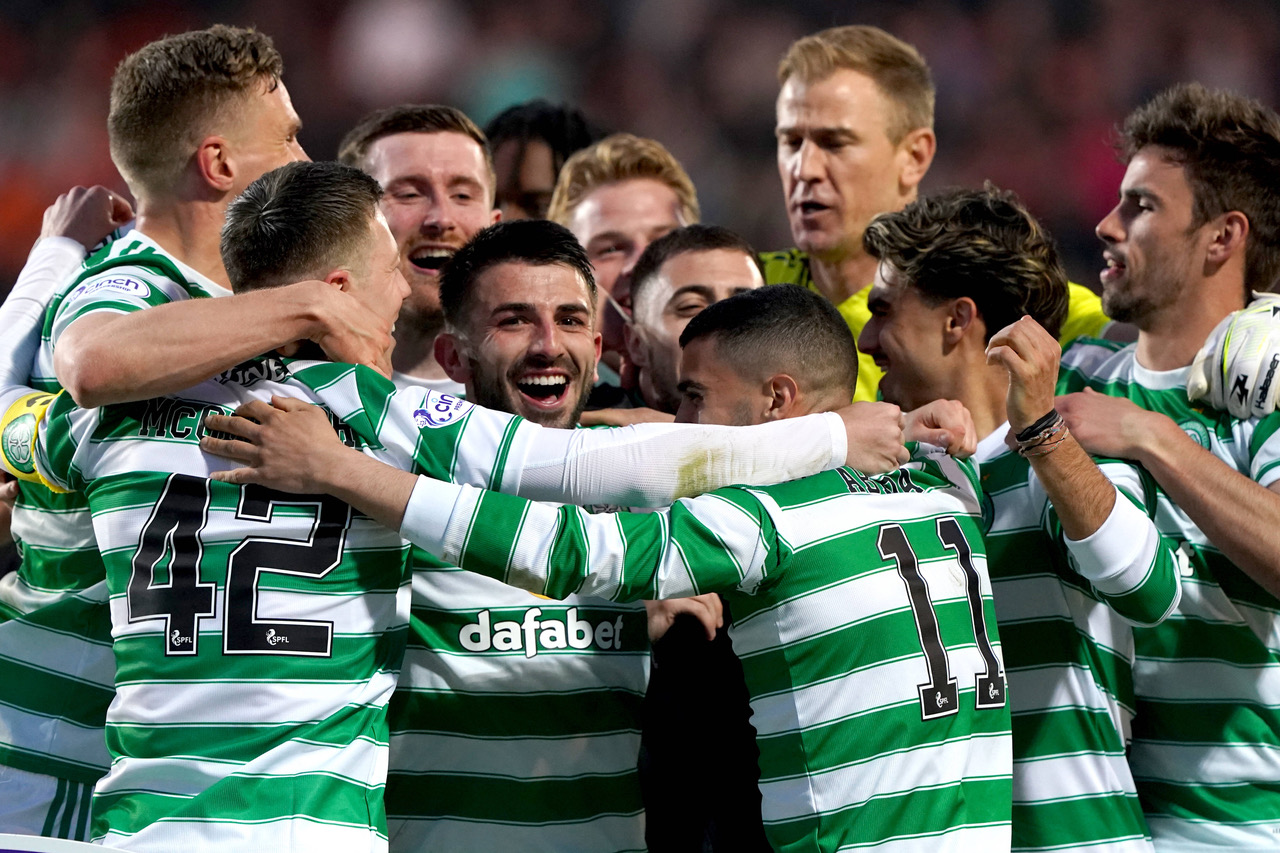 Celtic Park will be rocking at lunchtime today as the support celebrate and offer their thanks to the Celtic manager and the incredible team he has built in short order – as well as some sadness attached, as goodbyes are made to long serving stars in Tom Rogic and Nir Bitton. Although as ever those will be goodbyes and never farewells, as once a Celt, always a Celt.
And when the Celtic boss does take time to reflect, there will be a moment where he realises, he's almost as good as Martin O'Neill!
Niall J
GET YOUR INVINCIBLE T-SHIRT NOW FREE WITH MATT CORR'S BRILLIANT BOOK
You want one of these? It's completely FREE when you purchase INVINCIBLE from Celtic Star Books website, just click on the t-shirt below to order your copy and when you do select the size you want from small, medium, large, XL or XXL and add that after your name so we'll know which size to send you…