Celtic's 3-0 win over Livingston at Celtic Park saw the Hoops put in a first half performance befitting of Champions.  Whilst in the second period, with the game won – and renowned tactician Wee Davie 'I'm just a fitba man me' Martindale, evidencing his teams are very much a one trick pony – the Hoops probed for openings, without perhaps the urgency exhibited in the opening 45 minutes.
With Celtic remaining nine points clear at the top of the league looking down on theRangers – and with only 14 games left to go – the hard yards put in this season look like they'll be suitably rewarded with a retaining of the league title.
If Celtic do manage what appears inevitable, one player the manager singled out for praise, as reported in Daily Record , Daizen Maeda, will have played a huge part in that achievement.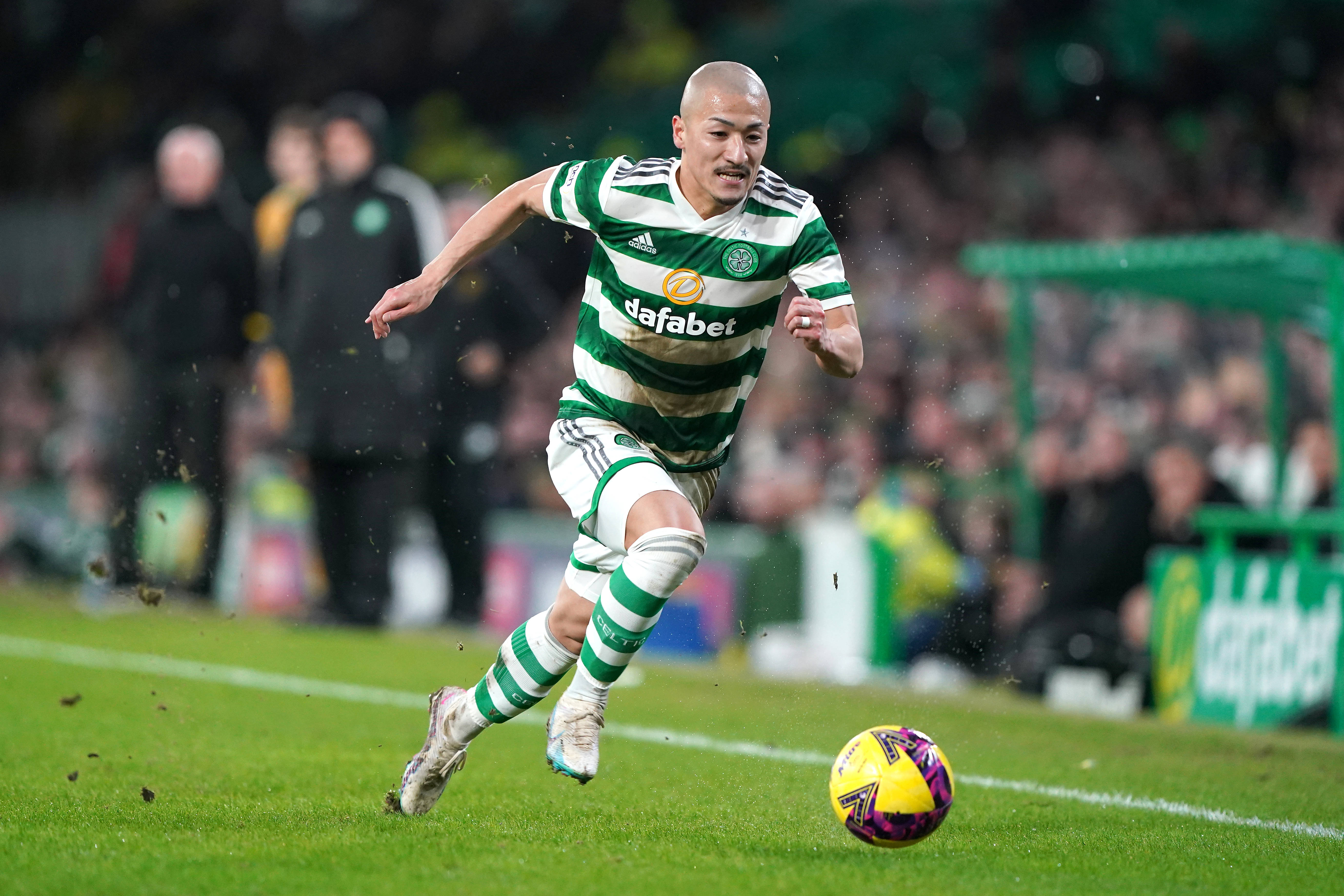 His 'Face Time' strike to put Celtic two goals up – after Greg Taylor's outstanding strike for the first, and prior to Kyogo's sublime left foot finish to complete the scoring – was described post-match as 'lucky' – something the Celtic boss rightly took umbrage with.
"You love that word, don't you? It's just so easy! How many runs does Daizen make in a game? It was a product of his hard work. Anyone who watches Daizen sees he's constantly making runs and constantly in those areas.

"There were a couple of times he lacked a bit of composure, but he's always there, that's why he gets his goals. I've known him for a while now and sometimes people say he's fortuitous, but it's on the back of working his backside off when we have the ball. He gets the rewards from that."
Whilst footballers across the planet take inspiration from the like of Cryuff, Maradonna and Messi, Livingston defender Ayo Obileye had clearly sought his own inventiveness from a recently unemployed bigot, as he attempted – and impressively mastered – the 'Lafferty assist' right off Daizen Maeda's coupon at the first attempt – and past Shamal George in the Livi goal.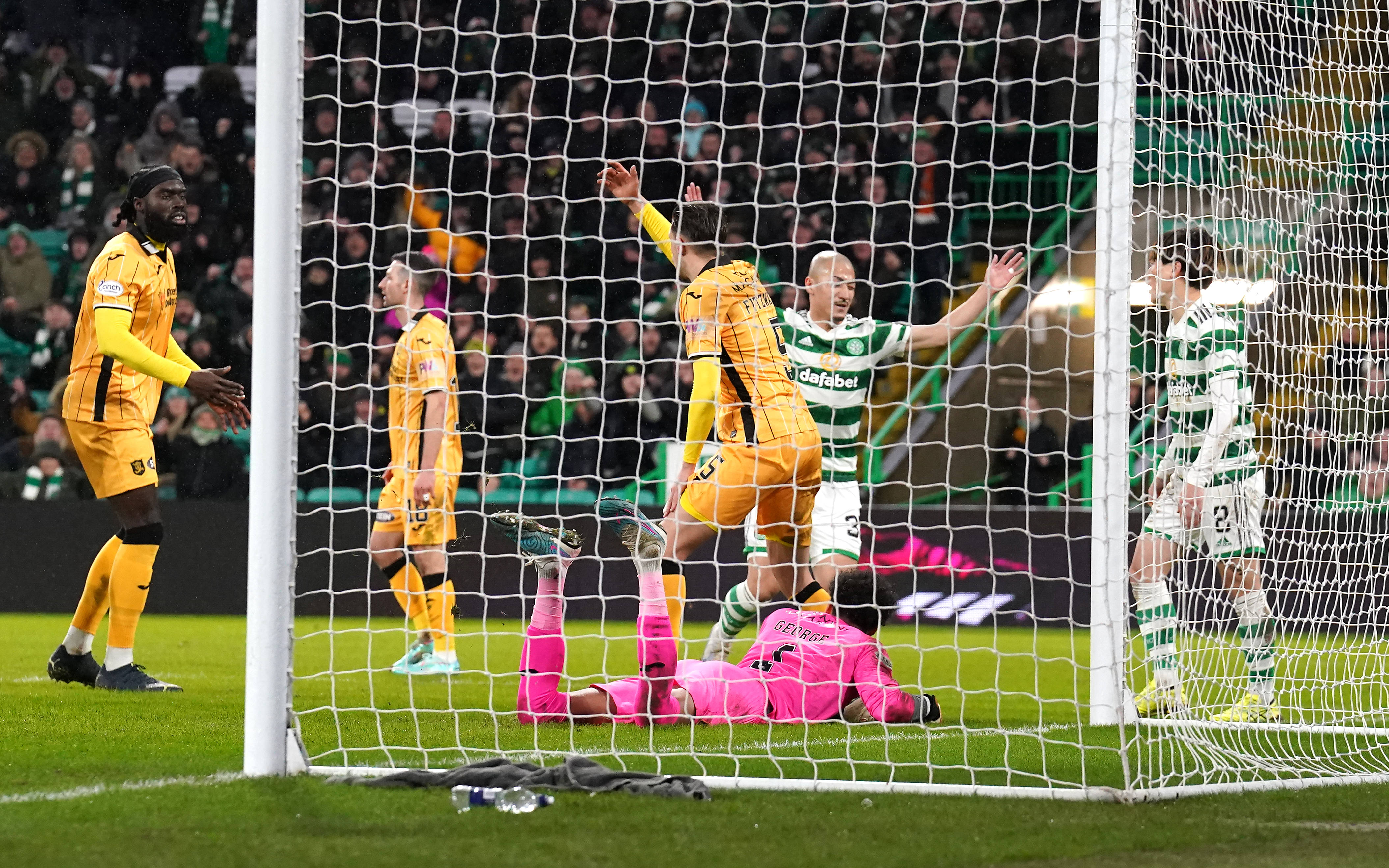 But Ange is right, it wasn't lucky at all. It was down to incessant pressuring of the Livingston defence from Maeda, and whether it's at Celtic Park against Livi or a Champions League away trip, that is something you always get from Maeda – pure hard graft.
And after getting more than a little undue stick at times this season, it's fantastic to see Maeda get the rewards his endeavour deserves – and his manager highlighting just what Daizen brings to the team.
I'm sure Livi fans lay palm leaves on the floor as David Martindale walks from his car to his office every morning. After all, just staying in the top flight is more than enough to satisfy a club the size of Livingston, but that style of play would be enough for football to have the tag 'entertainment' removed by the advertising standards authority (or maybe not – Ed).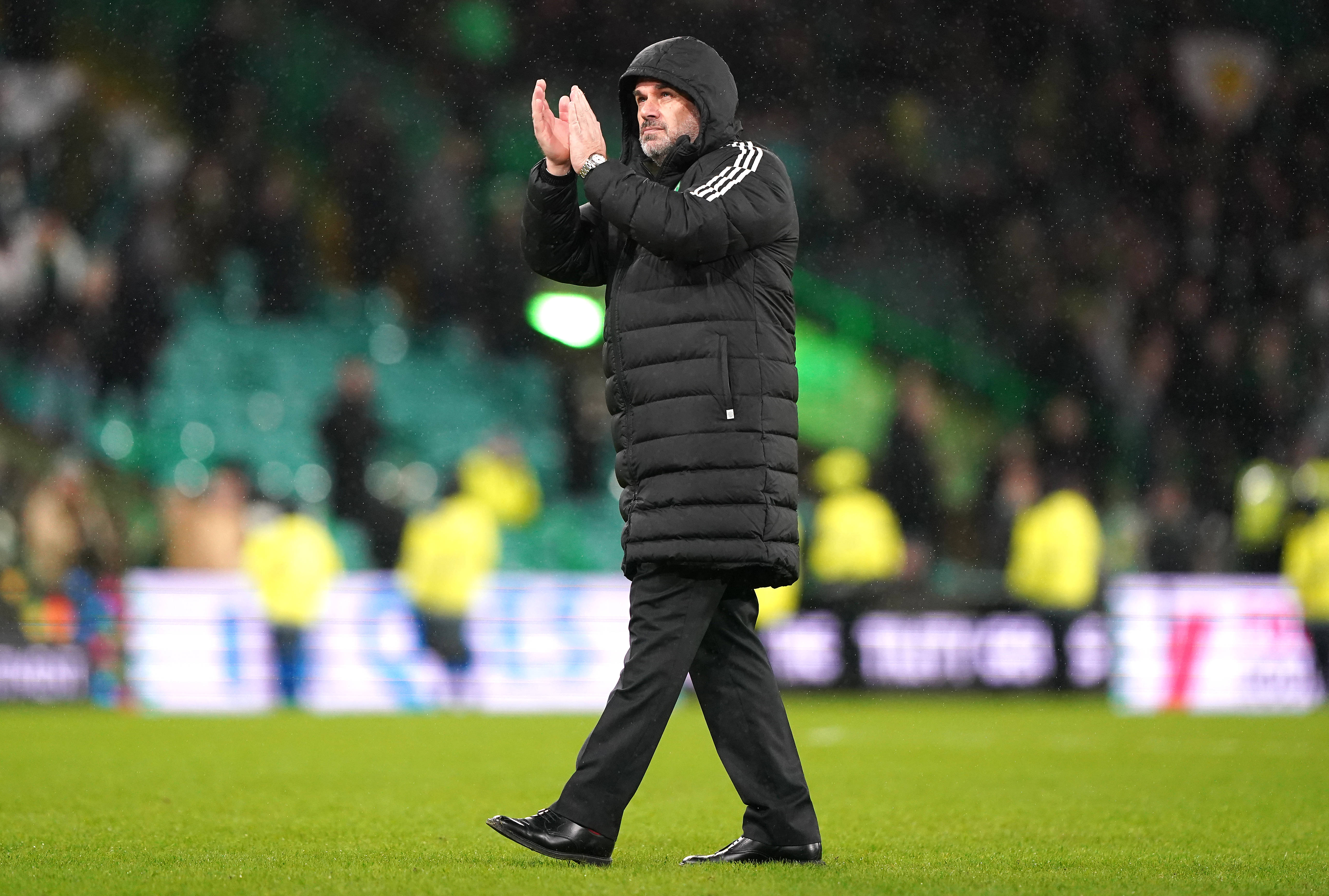 There was no intention to try and win the game from our opponents last night, there was little even in the way of attempts to counter attack. Instead from the first minute it was all about damage limitation.
Even when three goals down at half time there was no attempt to give their own tiny support even just a goal to make their trip to Glasgow worthwhile. If 'anyone can save' theRangers are looking for assistance from other teams, rather than solely the match officials, when it comes to clawing back that nine-point deficit, it's hard to see where that help will come from.
Most teams now, whether it is home or away, set up to avoid a hammering. They have even given up in claiming a point.
And with Celtic finding solutions to packed defences week in week out, the problem opposition teams who set up like Livingston will find, is that the message from their boss, no doubt being – 'hard work beats talent when talent doesn't work hard' – won't give them a raft to cling too in choppy waters. Because for all the talent Celtic have in their ranks, they also never shirk a shift.
Daizen Maeda is just one of many examples in this Celtic side who realise if they match a team's effort, the harder they work the luckier they'll get.
Niall J