NEIL LENNON has promised to have words with Olivier Ntcham after reading his disgraceful, disrespectful and frankly treacherous comments at the weekend.
Ntcham is still on his summer break after playing for the French Under 21s in the recent competition in Italy. He gave an interview to French media pusillanimous Ntcham revealed that he wants to leave Celtic because he's just too good to play in the Scottish Premiership.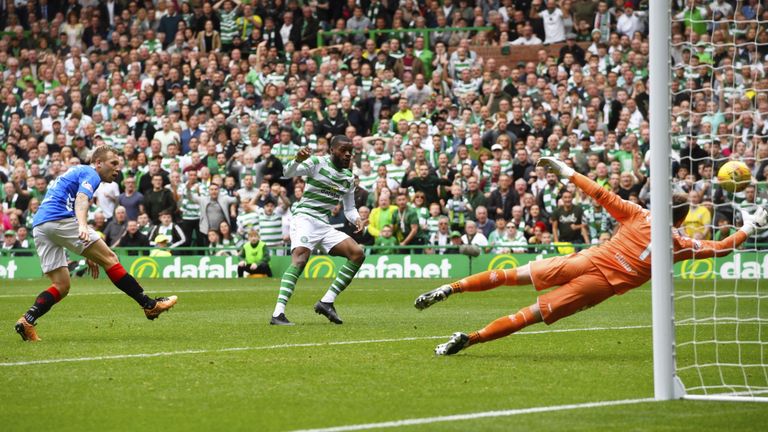 Speaking to L'Equipe Ntcham had a go at the quality of the Scottish Premiership.
"Games came one after another but with respect to my opponents, if the level isn't high, you don't progress," he said.
"What could be the perfect stage for me? A big championship: Germany, France, Spain – coming back to France would be something very, very good," he added.
"The interest of the Marseille? It is flattering. It is a very big club with very big support. If I went to Marseille, I would blossom, I have always signed for clubs with lots of fans."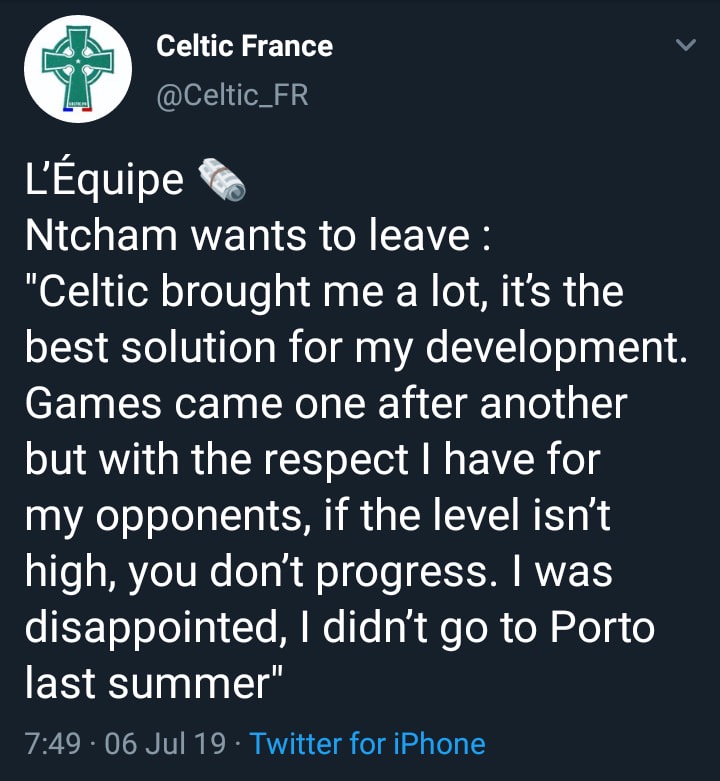 "In the Team of the Day, Olivier Ntcham (1996) announced that he would like to leave Celtic. The former Paris FC and Manchester City player would be well placed to join OM. For now, he would be a very nice recruit for Marseille. I see him at least on the same level as Lopez." @EspoirsduFoot
None of that impressed the Celtic manager in the slightest. "I'll be speaking to Olivier, we are not happy about his comments," he said to the media in Sarajevo last night, as reported by Scottish Sun.
"As a club as a whole and the other players, we are not happy with how he's portrayed Celtic. We are not a stepping stone for anybody.
"These things get 'lost in translation' as such . . . but I am not convinced about that.
"I spoke to the players about it on Monday. I am not happy and the club isn't happy. I will speak to Olivier, but he should be talking to us before coming out with comments like that.
"It doesn't look good for him. For us, we sort of had half an idea he may be looking to move on. But that should be kept private, and we will discuss it when he comes back.
"It's not hard for me at all. It's hard for him. When I speak to Olivier it will be done privately. But you can imagine that we find the comments untimely and not particularly accurate."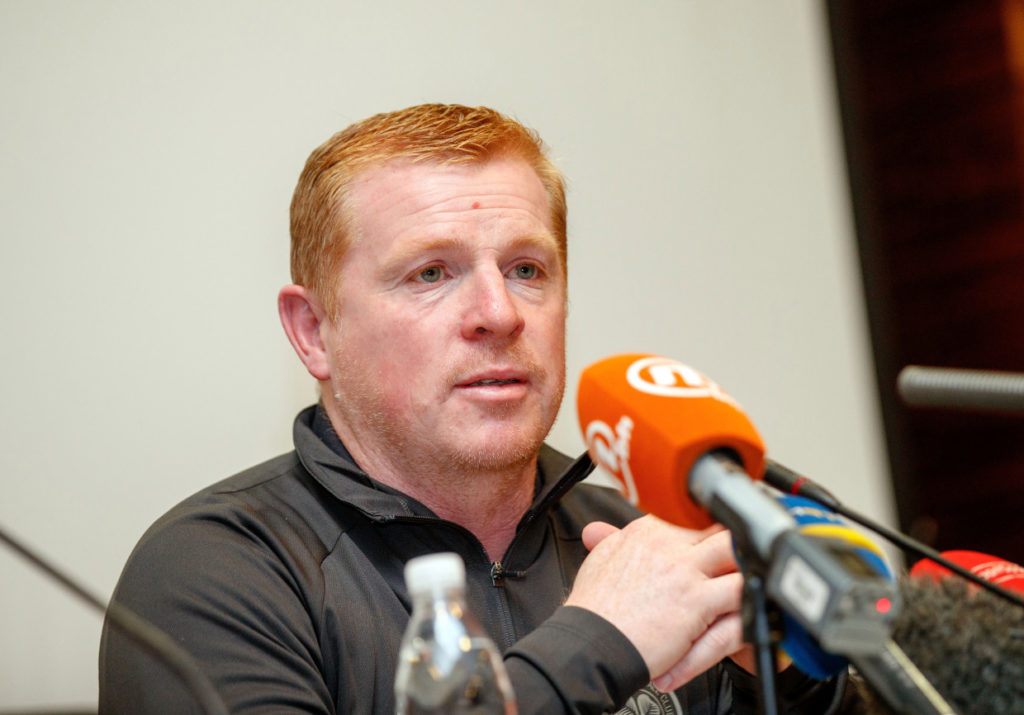 Despite wanting to leave to sign for Porto last summer, Ntcham stayed and even signed a contract extension at Celtic which means he will be at the club until 2022 – unless Celtic decide otherwise. Porto seem to have cooled their interest in him and Marseille apparently have financial problems which will restrict their transfer ambitions this summer so the lack of action on getting a move may have frustrated the Frenchman and resulted in his outburst.
He did not have a particularly good season last year at Celtic – other than a decent performance and a winning goal against the Rangers in September and a decent performance and goal against Rosenborg in the Champions League qualifiers last July there was very little else to note when trying to praise his contribution to the Treble Treble season. That contract extension did increase his earnings substantially, so financially at least it was indeed a very good season for Olivier Ntcham.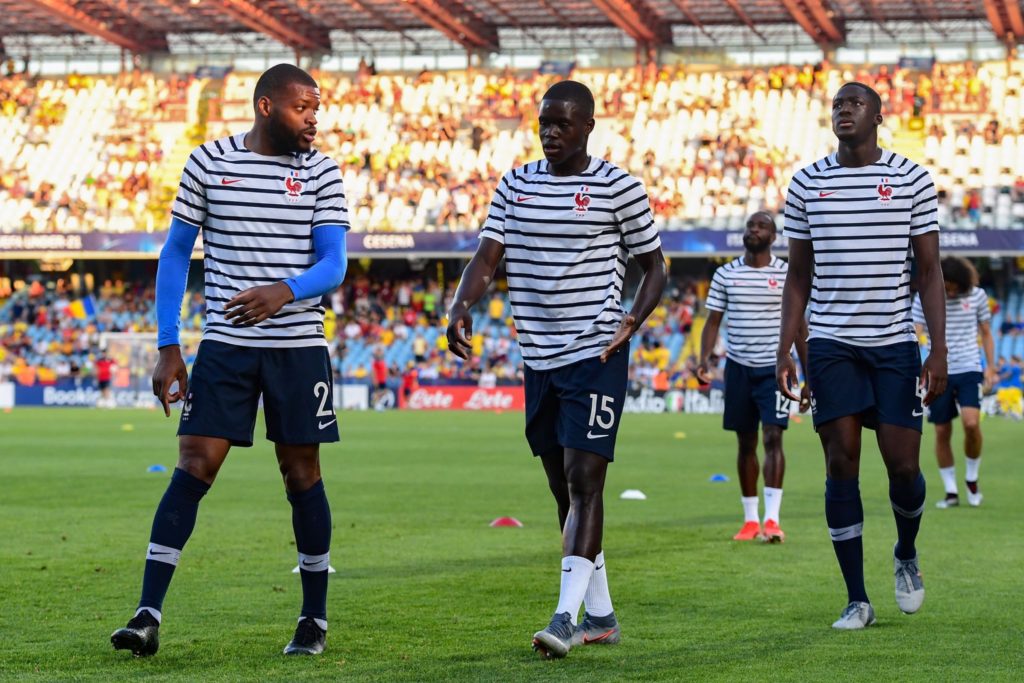 Lenny noted the new deal that Ntcham was given in November and said: "It's funny that, isn't it? Is he angling for a move? I think that's pretty obvious.
"We hold all the cards here. As a manager, you don't want to keep a player who isn't happy. But this hasn't been driven by us. It's been done by the individual."