EARLIER today we looked at the delayed and weak worded response from Show Racism the Red Card to Scotland's Shame's video from Macedonia that has been widely viewed on social media and has now made the front pages of the red tops.
You can read about this HERE.
Here are just a selection of the responses to the SRTRC statement that was released yesterday.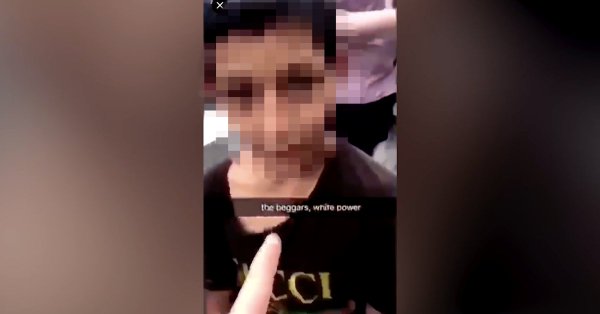 "So-called". You are a joke of an organisation. Named Celtic without haste and tried to hook in Brendan Rodgers only last week.
You now deserve every bit of judgement cast your way.
Zero evidence towards Celtic.
Blatant evidence here yet you choose to ignore it.
Disgraceful.
Took your time, why you not tagging the club in on this tweet. Come on let's see you be as forceful as you where on the Shay Logan tweets.
No they haven't as they said so called so maybe aye maybe no knowing fine well he is. Were very clear with Logan situ. No hesitation. They don't think irish racism and bigotry is worthy of comment but this situation shows complete bias in a supposedly non bias organisation.
So-called………spineless !
Seems you were shamed into this after English branch reported it correctly! You do nothing for the sport in our country!
Is so called Rangers a same club jibe?
Ah well. You almost grew a pair of balls but bottled it and added 'so-called'. He's enough of a fan to have gotten the midnight buses and planes to get there. Where do I join Show Cowardice The Red Card?
Firstly 2 little 2 late. Secondly "so-called" a dereliction of duty & transparency. Finally it's abundantly clear @SRtRCScotland have no conception of PR/risk management as this latest tweet demonstrates. Root & branch clearout required at SRTCScotland.
How come you're not tagging (so called) Rangers, The SFA & The SPFL about actual racism in football, but tagged them all when Celtic were involved in an alleged case of racism?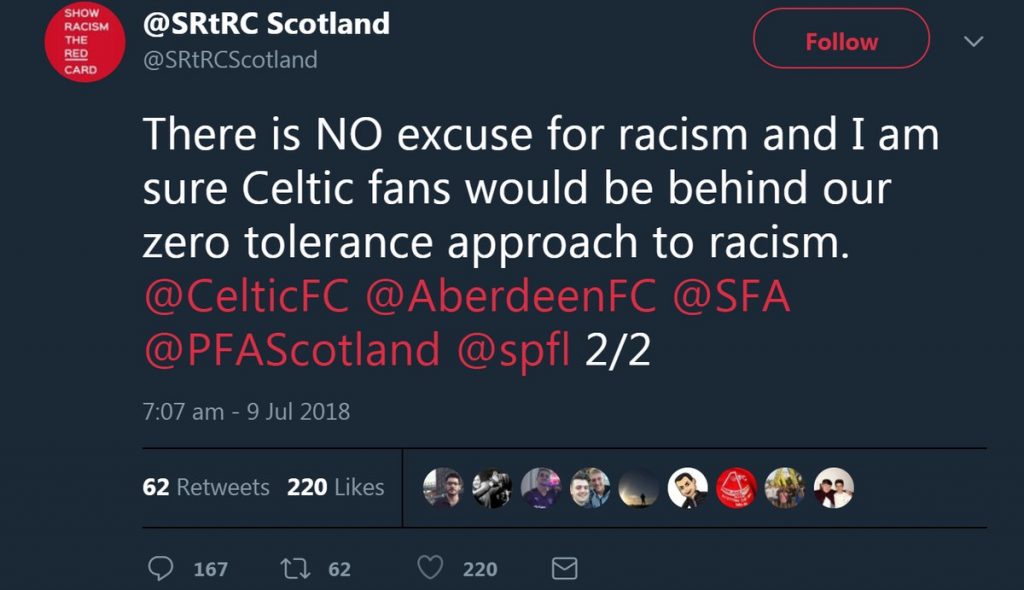 @SRTRC_England see the difference from this reporting, (so-called) with clear evidence + no tagging, than the one with the alleged no evidence @CelticFC Shay Logan incident, unlike yourselfs who were not affraid to report the truth, this Scottish @SRtRCScotland is sadly undoing @SRtRC's good work with their biased opinions. I know this should not come down to point scoring, but just want to see some consistency.
You lot have lost it. Any shred of relevance is now gone. As I said the other night, turn the lights off and lock the door. You won't be missed.
Scotland's shame.
Took your time.
There's no 'so called' about it,if it were a Celtic fan you would be telling it how it is… Absolute Hypocrites !!!!!!!
Not fit for purpose.
"So-called"? You shameless frauds. Selective in your condemnations, can't even directly call out the racism you claim to highlight and fight. Racism is too horrible a subject to be played around with the way you hypocritically do. You are a meek and submissive disgrace.
Condemning an appalling act of racism, should be an absolute slam-dunk for an anti-racist organisation. The fact that you are getting ratioed once again, speaks volumes over your mishandling of recent events. You really need to have a serious review of your social media.
This mob are PART of the problem.end off.
What evidence do you have that he is not a genuine rangers fan? Why would a fake rangers fan travel so far? Why not just call a spade a spade? Your organisation is not fit for purpose.
So called? Congratulations guys, you've now turned into Clyde phone in + the evening times, who's doing your twitter keef Jackson?
And on it goes…