Congratulations to Peter Grant on his appointment as Manager of Dunfermline Athletic. I think quite a few of us, including Peter himself, would have liked to have seen him at Celtic Park, but that has not happened, and we wish him all the best with the Pars.
Dunfermline are a club who really should do better. They possess a fine ground with a great Stand and a strong support who have really been through the mill in recent years. (If you think last year was bad for us, just think of teams like Dunfermline and their supporters!)
They had their great days in the 1960s under Jock Stein, Willie Cunningham and George Farm, a few decent seasons in the 1980s and 1990s when Jim Leishman was around, but they have not been spotted in the Premier League for nearly a decade now, and they have suffered the horrors of relegation, bankruptcy and indeed they have been close to extinction on at least one occasion.
So Peter has a job on his hands. Connections between Celtic and the Pars are numerous, notably of course Jock Stein who pulled the Pars up from some appalling mediocrity, won the Scottish Cup (and yes, we know who he beat in that awful final) and made them a force in Europe, beating teams like Everton and Valencia at East End Park. But fewer people are aware of another Peter who played for Celtic and then went on to manage the Pars.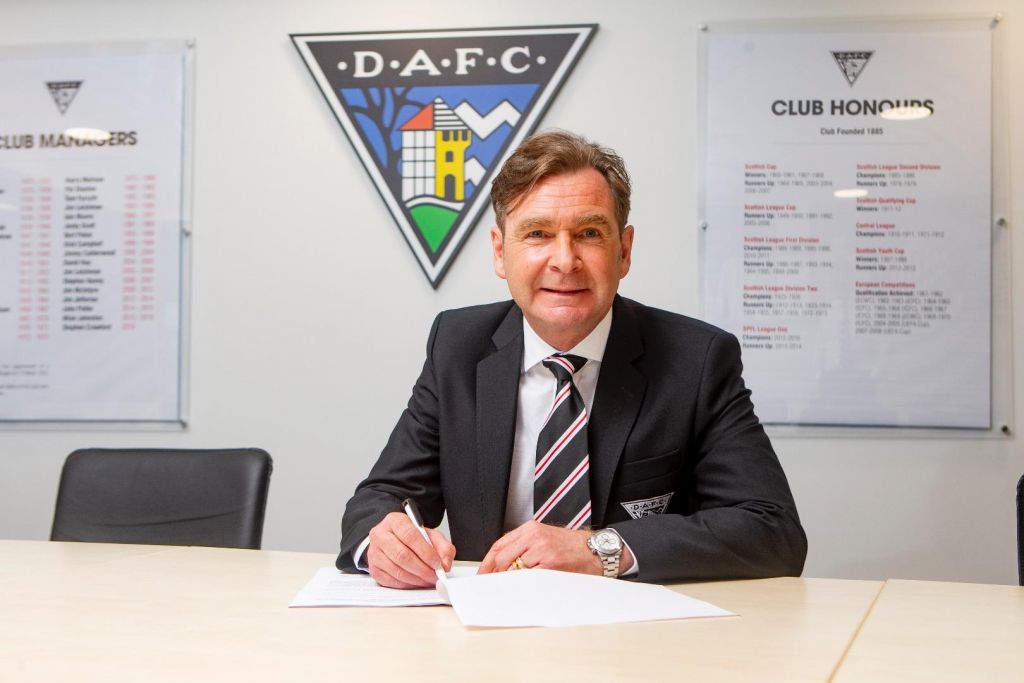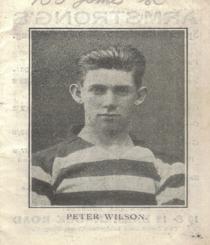 I refer to Peter Wilson. Peter was one of the most unfortunate Manager of them all in that he had to give it up after 18 months because there was nothing for him to do! He became Manager in summer 1938 when Pars were ninth in Division Two.
He took them up to fifth in season 1938/39 and the form of the team was showing a steady improvement. Dunfermline would have been favourites for the Division Two title in 1940…but Hitler invaded Poland, and Peter went back to his home town of Beith in Ayrshire and eventually joined the Royal Navy. One hopes that Peter Grant gets a little longer in the job than Peter Wilson did!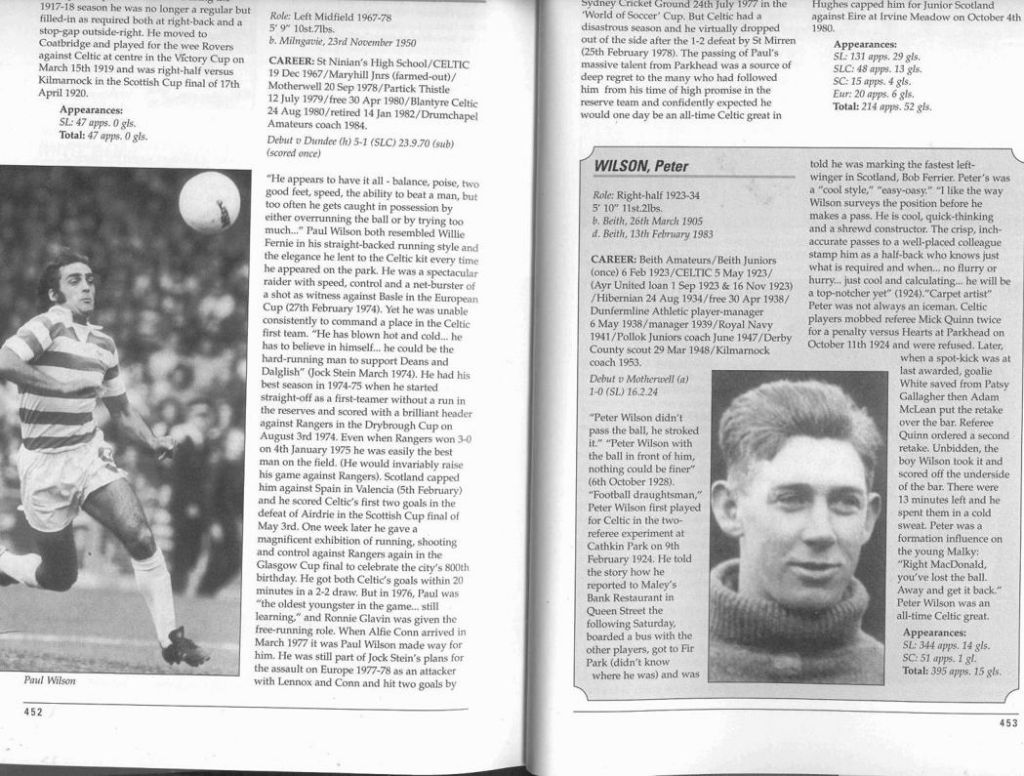 Before becoming the Pars Manager, Peter Wilson had played for Celtic for 11 years from 1923 to 1934, winning 4 Scottish Cup medals, one Scottish League title and 4 caps for Scotland. He had been generally reckoned as one of the best right halves in the history of the club with a legendary ability to pass a ball. He moved to Hibs for a few years after he left Celtic, but he was always known as Peter Wilson of Celtic. In that he has a certain similarity to Peter Grant!
All the best at East End Park, Peter! Hope to see you in the Premier League the year after next.
David Potter