YESTERDAY David Potter listed the first of his Seven Magnificently Random Celtic Stories and if you enjoyed that then the good news is that the respected Celtic historian has added another seven magnificnently random Celtic stories for you to enjoy. So here goes…
1. FLOODLIGHTS
Celtic were on the slow side about installing floodlights, failing to see the benefits that could accrue from midweek European football. But the lights were generally believed to be of a high standard and the pylons became a landmark over the east end of Glasgow for many years.
They were officially opened on Monday 12 October 1959 in a game against Wolverhampton Wanderers, champions of England for the last two years. Wolves won 2-0. It was unfortunate that Willie Fernie, Bobby Collins and Bobby Evans all left the club at about the same time. Supporters found it hard to resist the conclusion that the sale of these excellent players paid for the floodlights.
2. DZIEKANOWSKI, AITKENOFFSKI, MILLERONANDOFFSKI
It was said that Celtic had three Polish players in the Scottish League Cup semi-final match of 20 September 1989. It was a dreadful game in which Celtic lost 0-1 to Aberdeen to a goal from Ian Cameron.
Manager Billy McNeill took off Steve Fulton and put on Joe Miller, but Joe failed to do what McNeill told him to do and had to be himself substituted by Andy Walker for refusing, presumably, to follow McNeill's instructions. This was greeted with anger from the Celtic support, laughter from the Aberdeen support (not least because Miller was an ex-Aberdeen player) and incredulity from the radio commentators and journalists.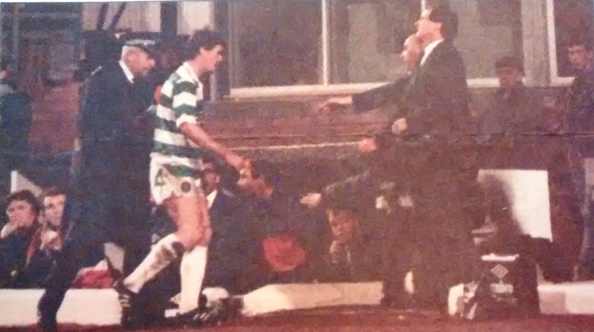 Thing got a lot worse for Celtic when Roy Aitken was sent off for two yellow cards, and even star man Dariusz Dziekanowski (commonly known as Jackie) could do little about it. Hence the three Poles – Dziekanowski, Aitkenoffski and Milleronandoffski.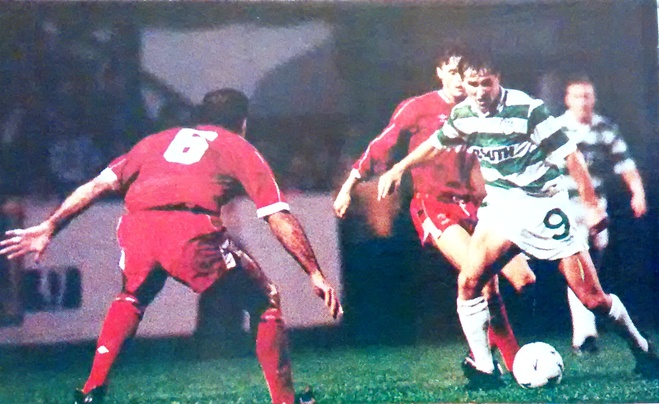 3. ZERO TO HERO
The literati call it "peripeteia" or reversal of fortunes. Seldom can there have been such a total change in two successive Scottish Cup finals as there was for Roy Aitken between 1984 and 1985. In 1984 Celtic were a goal down to Aberdeen (a goal which should have been disallowed) when Roy tackled (future Celt) Mark McGhee. McGhee went down and (future Celtic manager) Gordon Strachan was seen to influence referee Bob Valentine and to persuade him to send (future Aberdeen manager) Roy Atiken off.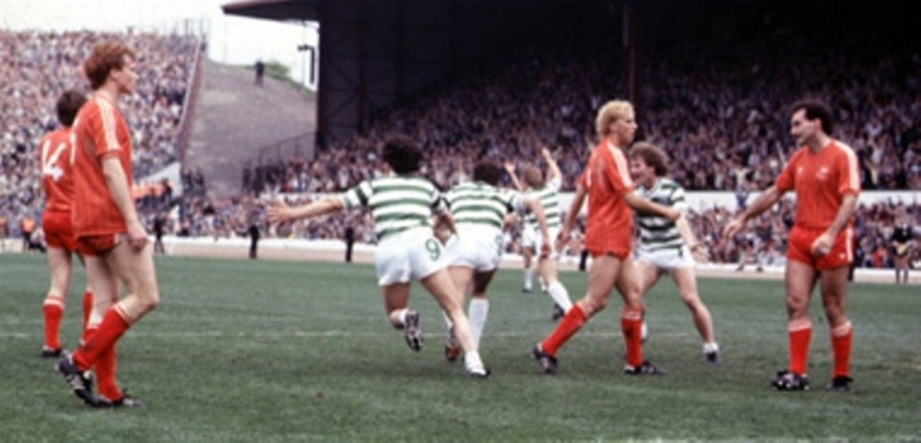 Ten men Celtic then fought like tigers, earned a late equalizer, but went down in extra time to a goal scored by Mark McGhee, apparently having recovered from Aitken's challenge. Hell could not be so terrible as 19 May 1984 was for Roy Aitken.
But then fast forward to 18 May 1985 with the stuffy, defence-minded Dundee United 1-0 up and time running out for Celtic. Then manager Davie Hay brings off Paul McStay, puts on defender Pierce O'Leary for one of his rare outings and puts Roy Aitken into midfield. The effect is instantaneous. Roy takes hold of the game "by the scruff of the neck" and Celtic win 2-1. Roy is the hero of the hour!