MIKEY JOHNSTON hopes to go some way to bringing the Celtic support back onside after the terrible defeat to Cluj last Tuesday ended the Champions League dreams for another season.
The winger scored a wonder goal at the weekend – or was it a fluke – but his cross or shot found the back of the net and helped Celtic to a hard fought 2-1 win after extra time against Dunfermline in the League Cup, to set up a quarter final tie against Partick Thistle at Celtic Park – see HERE.
There was a strange old atmosphere inside Paradise on Saturday. Thousands stayed away in protest and disappointment. The Green Brigade had a silent protest and were only represented by a small section of their numbers in the standing section, the empty places were used for a large banner aimed at the Board for downsizing and gambling with Ten in a Row. It remained up for the entire match.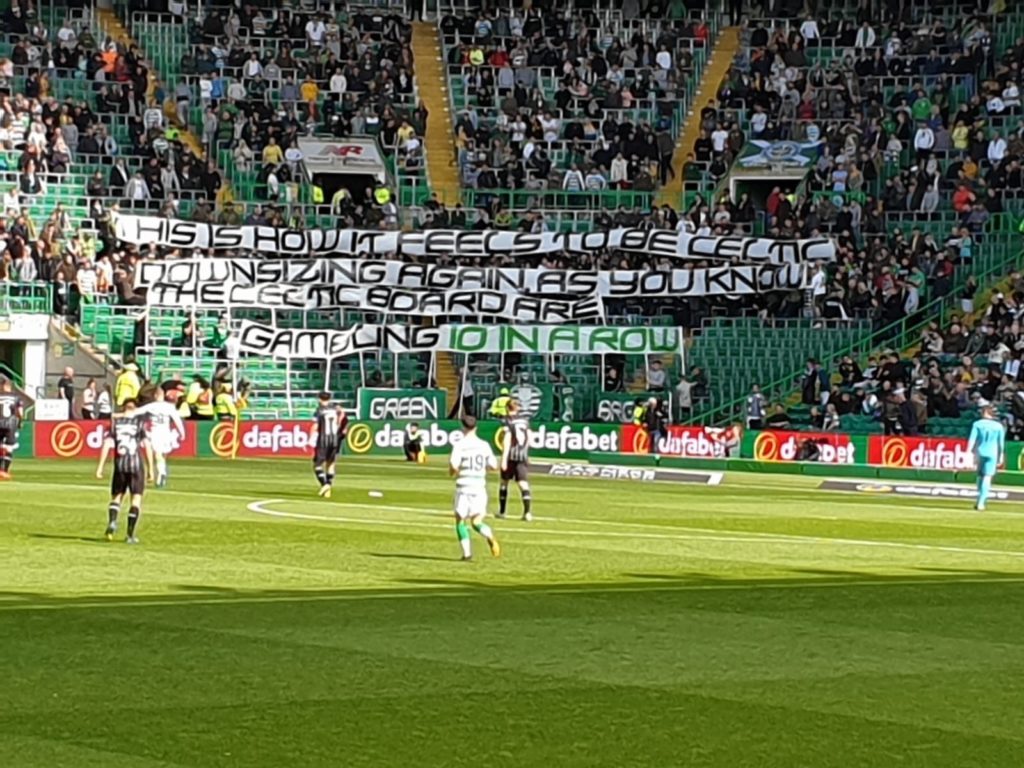 And the large away support, were offensive, bigoted and disgraceful in their chanting about child abuse and so on. If you ever wondered if they were upset at their managerDavid Murray appointed manager  lying down to Rangers in our Seville season, you got your answer on Saturday, if you were there.
"Europe is massive to the fans and we want to try and get a run there to get them back on-side.," young Mikey said, to the media as reported by Evening Times. He had a particularly poor game against Cluj and other than his wonder goal that won him the Man of the Match against the Pars, he did little to impress.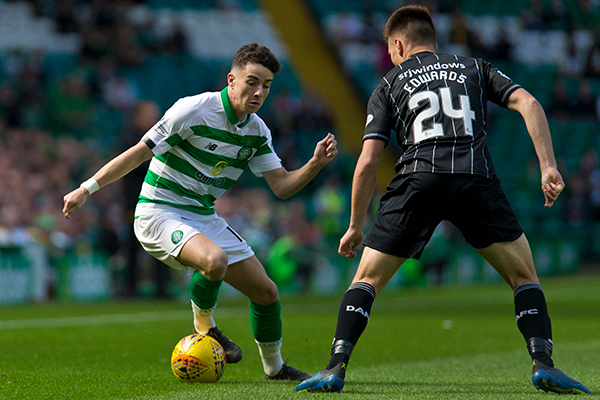 Perhaps though things will be different against AIK in the first leg of the Europa League play-off on Thursday at Celtic Park.
"Everybody has to find it within themselves. We are playing in a massive game for a massive club. We all have to be up for it," Mikey continued.
"We are a winning club and not getting into the Champions League is big blow for the fans. It would be good to get a good result to take over to Sweden.
"We have done well this season apart from one bad result. There have been plenty positives to take from the other games.
"But getting knocked out of Europe is always going to overshadow what has gone before."
Rosenborg's impressive 24 year old left back Birger Meling continues to be linked to Celtic (seeing is believing) while 19 year old forward Jonathan Afolabi, who was freed by Southampton, agreed a two-year deal on Saturday but will not feature against AIK. He will be a reserve player initially, hoping to make his way towards the first team. Celtic have made several reserve signings this summer and while that is all fine and good, the fact remains that they are prospects not first team ready additions, referring you back to the Green Brigade banner.
One other piece of news to note, cash rich Juventus have turned their attention to the former Celtic striker Moussa Dembele and scouted him in Lyon's 6-0 win over Angers on Friday night, Moussa scored twice incidentally, taking his total to 28 goals in 35 games for the French side.
Juve had been linked with a move for the Inter Milan striker Mauro Icardi but have now turned their attention to Dembele, known that Manchester Utd have missed their opportunity, with the English window already closed.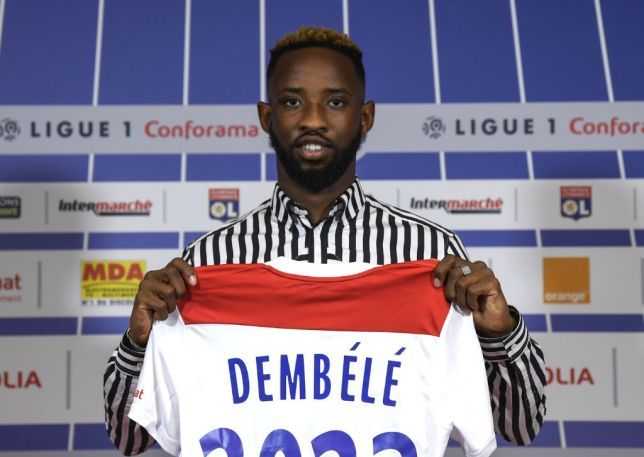 A bid well in excess of £40million will be required and that should see a windfall of two or three million for Celtic for their sell-on fee.
Moussa seems to have a better scoring rate in France than in Scotland which is a point worth mentioning. Finally if the windfall does arrive, will it be re-invested into the squad, like the £9million windfall we got when Liverpool signed Virgil Van Dijk from Southampton or indeed when Lyon paid £20million for Dembele a year ago? Answers on a postcard…
Also on The Celtic Star…
'If we want good men rather than yes men then Lawwell has to make way,' Niall J…see HERE.