IT'S long overdue that we as a support show some love and appreciation for Nir Bitton, who has been immense this season every time he is called upon. Indeed Celtic probably didn't buy another central defender because that's now Bitton's main position in the side and he's well worthy of the trust that manager Neil Lennon is showing in him.
Bitton is into the last year of his contract and would like to stay at Celtic – surely this is going to be sorted quickly?
We've dipped into the fans forum Celtic Noise and Twitter to have a look at what Celtic fans are saying about Nir Bitton. Yesterday we put the spotlight on another unsung Celtic hero – Jonny Hayes, and who wasn't delighted for him personally on Sunday when he scored that brilliant goal to finish off another Beautiful Sunday?
Today it's the turn of Nir Bitton, classy, committed and a player who loves playing for Celtic….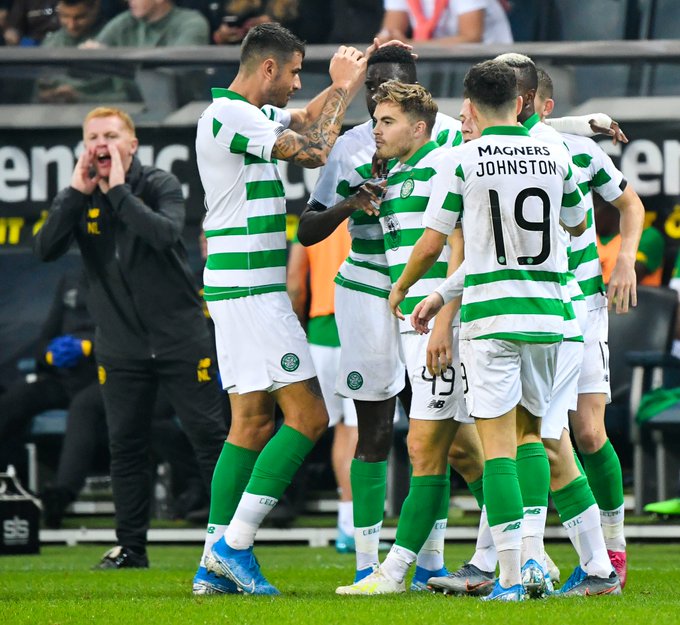 "I just want to say thank you to a player who has had a bad time at Celtic through injury. Nir Bitton.
"He's been through great and bad times at Paradise since he signed. He's been in and out the team.
He has been out of the team for over a year with his injury. BUT…He has come back, he has played in his normal position, midfield, but mostly he has been playing in defence.
"Not his normal position.
"I know the club has looked after him well, but in return he has worked wonders for the club.
"You never hear him criticising, he's a credit to the club," dungloe67 – Well-known member on Celtic Noise.
Nir Bitton for me was rock solid at the back. Covered for Boli quite a few times and was cool as fuck.

My MOTM ????????

— ???? Celtic ???? (@Con_Shaunnery) September 1, 2019
"It is good to see the quiet, non-glamorous squad players like Nir and Jonny Hayes finally getting recognition for the roles they play. They both battled back from very bad injuries, they work tirelessly when they get the occasional game – often being played out of position – and never complain to the press about their "treatment".
"Good solid, no-nonsense professionals who will never be the stars of the team but will just get on with whatever the manager asks them to do.
"I also suspect that Hatem will be a similar dependable type player as well who'll slot in as and when required," Bridie Bhoy – Well-known member on Celtic Noise.
Nir is an unsung hero for me. Does a good solid job in both defence and mid. Just gets on with it. Cracking player to have in the squad #NirBitton pic.twitter.com/Hu22B79Mci

— Electronic Tims (@ETimsNet) August 31, 2019
"There was a time when I thought we would surely build our team around big Nir. It was during one of the many "Broony's legs have gone" media onslaughts. Broony has proved his doubters wrong a few times since then but Nir is no less of a quality player.
"It was bitter sweet on Sunday, seeing the big man sprint to get that ball, in order that his more glamorous comrades might keep their boots on their throats, only for him to injure himself. I hope he's back soon," Larry7 – Well-known member on Celtic Noise.
30th August 2013, Nir Bitton signs for Celtic. pic.twitter.com/XWL2dgayGK

— Li'l Ze (@LilZe85) August 29, 2019
"I'm going one step further and I'm saying ALL the defence played well, Nir kept cool, Julien got angry and Hatem and Boli worked very hard. I love it when a plan comes together," Brimcbhoy – Well-known member on Celtic Noise.
Nir Bitton appreciation tweet: guy has been in and out of the team for years. Had to play RB, CB, CDM and part of a back 3 this season alone. Absolutely solid yesterday so unlucky to do his hamstring

— Gerry McGinty (@gerrymcginty88) September 2, 2019
"Nir has a calming influence on the squad and the defence, hope his injury isn't long term," Kelly – Well-known member on Celtic Noise.
"I really like Nir in that sweeper position. He reads the game well, tackles, heads, distributes all to a high standard. What's not to like? Hope it's not a bad injury," Lmcbhoy – Well-known member on Celtic Noise.
Nir Bitton appreciation tweet????????

The big man was immense every mimute he played yesterday, totally strolled the game.

Speedy recovery big man ???????????? pic.twitter.com/Y26TOULW5t

— CelticElite???? (@CelticElite) September 2, 2019
"What's weird a wee bit to me at least is how some people are surprised at Bitton's level of play since his return. Before his injury he was being linked with Arsenal, he's the ultimate utility player in defence, can ping 50 yard passes, Ajer is a Bitton in the making," Winter, another well known member on the Celtic fans forum Celtic Noise.
"I wouldn't be adverse to playing Nir Bitton (alongside possibly Ajer who is another skillful ball player) as a holding midfielder/quarterback role to dictate play in front of our defence in a 4-2-3-1 when playing away from home against Lazio and Rennes in the Europa League," Bridie Bhoy added.
Also on The Celtic Star this morning…
Celtic's Eventual Summer Transfer Window Reviewed – Board, Management, Players and Fans…see HERE.