THERE has been minimal coverage on this weekend's match against Kilmarnock due to the passing of our greatest ever captain, Billy McNeill. And Cesar will be up there with Jock, Ronnie, Bobby, Jinky and Big Tam pretty pleased with himself for taking the pressure off the team after the frustrating goalless draw at Hibs last weekend, the third 0-0 Neil Lennon has had since taking over as manager from the self proclaimed Celtic supporter Brendan Rodgers.
Running through a number of things that have been happening…
1. Celtic yesterday announced that the 900 supporters who were at Ibrox on 29 December will not be included in the ballot for the forthcoming game. Celtic are in a no-win situation as far as tickets go for these matches but sharing out the entitlement seems fair enough, provided the tickets are going to supporters who go home and away (which is the case).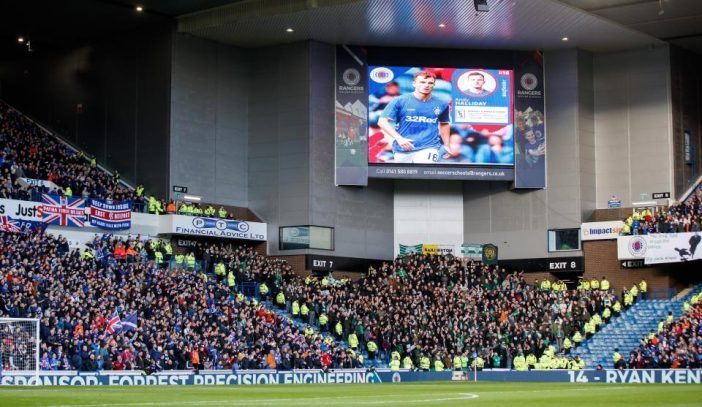 2. The move towards TV's dominance of football reaches its peak this evening when Celtic play the Rangers in the 2019 Scottish FA Youth Cup final, it's live on the new BBC Scotland Channel and will be broadcast live around the planet on Celtic TV but there will be NO supporters at Hampden.
That means that for two forthcoming games against the Rangers the Celtic support will be under a thousand for the two games. There was trouble at this Cup Final a few years back, mostly caused by the black-shirted young yobs from across the city, but if we are banning fans from going to games on a permanent basis then it's a slippery slope for the game.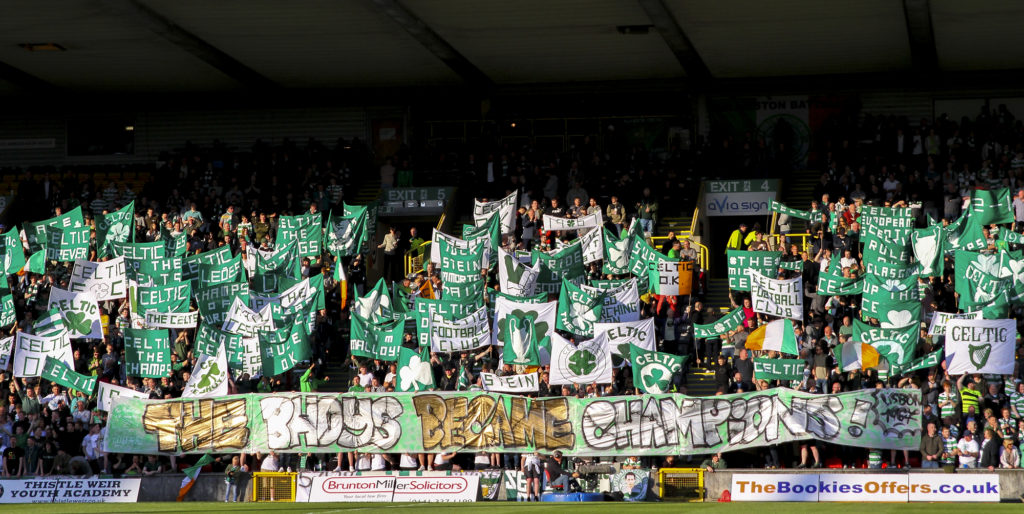 Every Celtic match for the rest of this season is on television as the move to watching from the armchair increases – and for the games against the Rangers, there's not really a choice.
3. Kilmarnock got one red card from last weekend reduced to a yellow for Rory McKenzie but Kirk Broadfoot's red was today upheld and he has been given a three game ban. Meanwhile the SFA have made it clear that despite Steve Clarke's outburst against the referee, McLean will be given Kilmarnock games going forward. Willie Collum meanwhile has NOT been given a Rangers game since Gerrard's outburst against in before Christmas – after a match they won. It would make perfect sense for the SFA to appoint Collum for the next month's Glasgow Derby at Ibrox.
4. There have been some names thrown about in the media over the past few days as new potential permanent manager candidates. Barring a complete disaster, the job is going to be Lenny's so don't waste your money on any of these bets.
5. Manchester City, for all their money, last night lacked class. Imagine not wearing black arm-bands last night in memory of their former manager, Billy Mcneill? A disgrace.
6. Leicester City did not join the clubs from all over the world and at all levels of football in posting their condolences on social media after the sad news broke about the loss of the former Celtic captain and manager Billy McNeill. And another former Celtic manager, Brendan Rodgers has had nothing to say about Cesar's passing either. I'm sure I read somewhere that he claimed to be a Celtic man.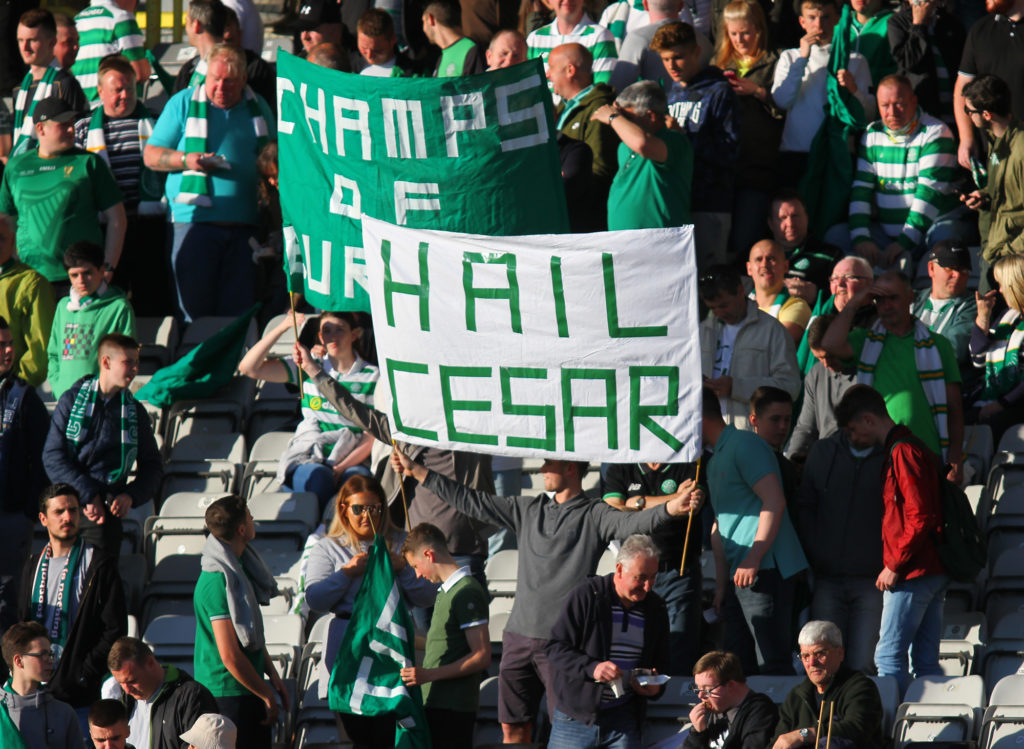 7. Saturday's game against Kilmarnock has been totally transformed by the passing of the man David Potter described on here as 'A Celtic God'. Whereas it would have been a nervous afternoon with Clarke's parked bus set up to frustrate Celtic and another goalless draw looking increasing probable, now we can expect a vibrant, positive Celtic from the start, an emotional support, after the tears are wiped away, 100% behind every player and we'll see a performance from everyone – players and fans – befitting of the legend we lost this week. Expect goals!
Billy's family have themselves set the tone for the day insisting that Billy would want cheers, songs and applause and not silence. Billy would also want those goals too, so over to you Broony and the Bhoys.
"Football was his life and Celtic Park was a very large part of that. So please celebrate his life with a moment of cheers, songs and applause because that would make him feel at home again," the official Celtic site reported.
Goals, for Cesar, score some goals, one, two, three four, FIVE…