BRENDAN RODGERS yesterday shot down any notion that he would swap his dream job at Celtic to manage Arsenal or indeed any other side.
Arsene Wenger is under mounting pressure as frustration mounts in North London and Rodgers has been mentioned as a likely candidate to replace the Frenchman who has been in post for over two decades.
With Rodgers looking at securing back to back trebles at Celtic and re-shaping his squad for another assault on the Champions League, it's only to be expected that the media would link the world class Celtic manager with any big job that may be coming up in England.
Rodgers knows the score though and was quick to shut down that type of chat which as we all know was actually started by a Rangers supporting presenter on TalkSport. Jim White got his programme noticed and thought that he'd maybe unsettle things at Celtic ahead of next weekends' 'Title Challenge' ending match at Ibrox.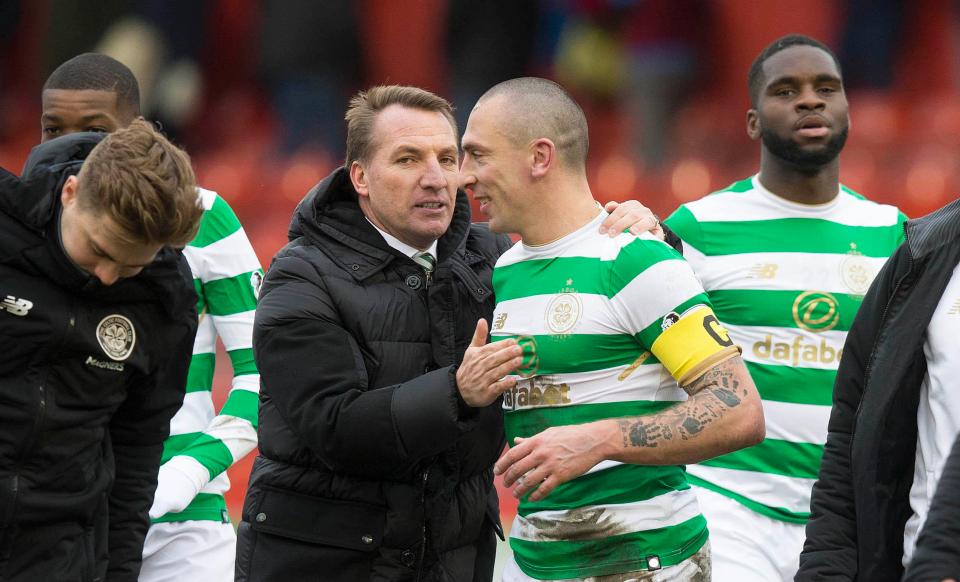 Here is how Brendan handled the questions yesterday, at Celtic Park.
"I'm loving my life up here. I'm not going to be here forever, but I'm living in a dream," Brendan said.
"Dreams always come to an end at some point, that's for sure. But I am always relaxed about speculation and what not. My focus is only on Celtic.
"Arsenal are a great club, they have a great manager and, of course, they are going through a tough time.
"People will look at it and see that I went to Liverpool, they were struggling for five seasons for Champions League football and I was able to get them back.
And when I came to Celtic, they hadn't been in the Champions League for two seasons and I got them back.
"So, maybe people are thinking okay, Arsenal have been out of the Champions League and is that maybe the equation for someone like myself.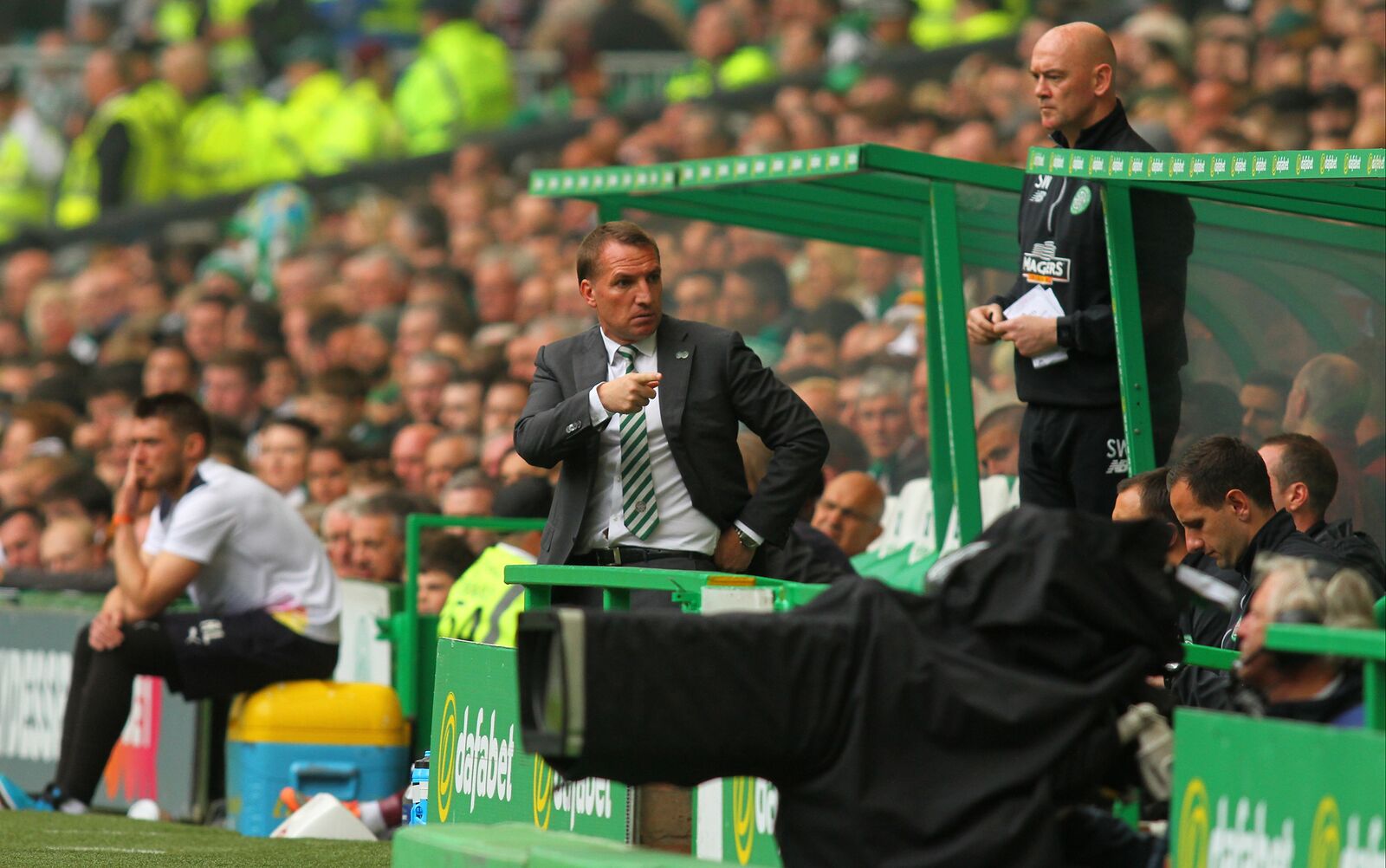 "The other stuff you can't control, so I can't worry about it.
"What you have to be prepared for when you manage the big clubs is there is maybe going to be between five and 10 people linked with your job, you know that.
"It doesn't happen in too many other industries.
"We live a privileged life, we get to manage and work with great players and great people.
"But, like I say, with the big clubs comes big scrutiny and probably when my results drop off here a bit I'm sure there will be names linked, but you have to accept that as part of the job.
"Arsene Wenger will know that, he's got great experience, he's a really good man. He's done wonders for British football."
THE CELTIC STAR PODCAST – FEATURING DAVID LOW
THE CELTIC STAR PODCAST EXTRA – FEATURING CELTIC BY NUMBERS