Firstly, this isn't sour grapes after Celtic's defeat at Livingston. They were the better team on the day and dealt two killer blows to win the game, whilst snuffing Celtic's creativity. So credit where it is due.
However, as I arrived at the Tony Macaroni stadium – for just the second time, I was appalled at the state of the surface. It looked far worse than the Hamilton Accies pitch that Celtic had played on a few weeks before.
Kevin Kyle on Open Goal's 'Keeping the Ball on the Ground' podcast hit the nail on the head when he said: "Disappointed with the fact the TV companies put these live games on the worst possible stadiums known to man."
Sky picked up the coverage of Celtic's trip to Livingston, with Rangers' trip to the West Lothian club also being picked up by BT Sport, meaning that if you were a football enthusiast, that happened to fancy watching either game – you'd have been confronted by a messy contest with battling headers, hard tackles and amateur defending. Hardly the best advertisement for our national game.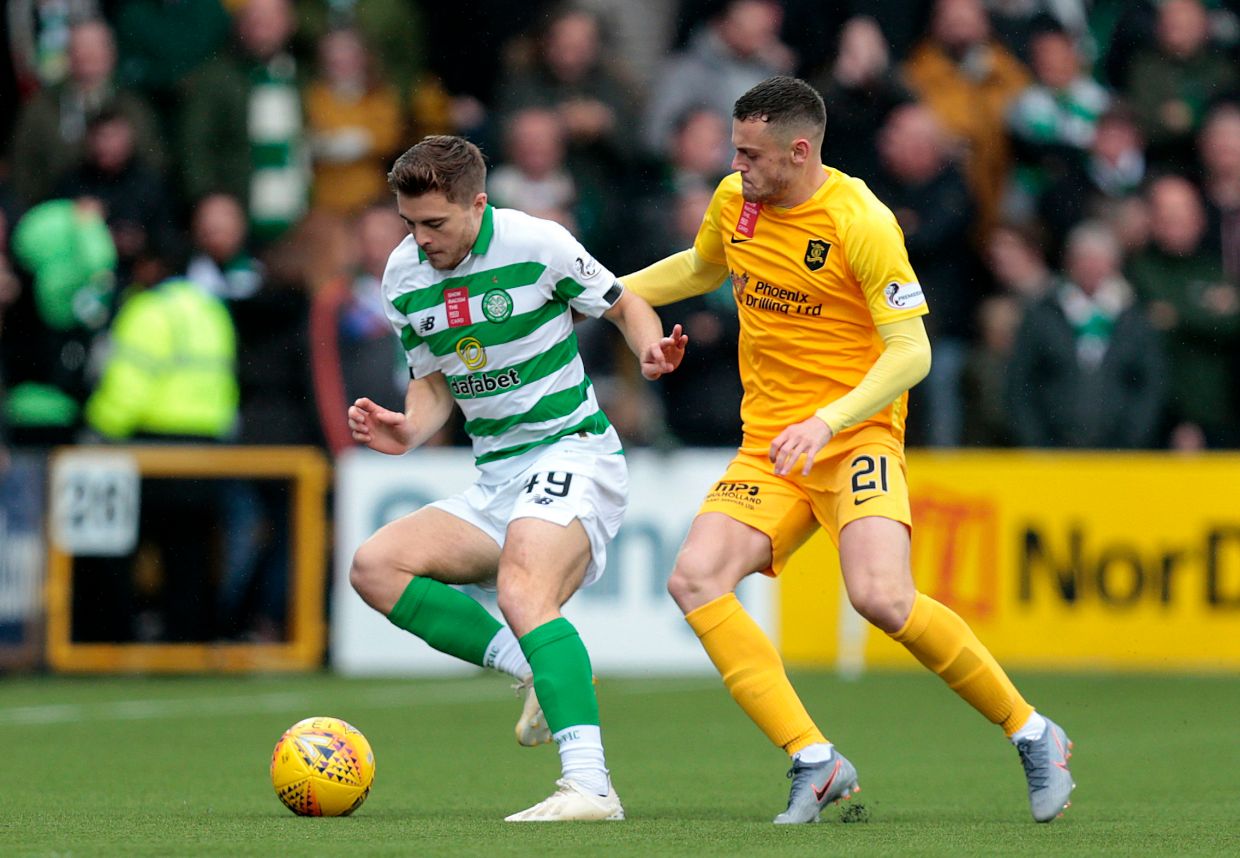 Brendan Rodgers shared the view that the plastic pitches were not the answer before Celtic visited Livi in 2018. It could be argued that the allure of trips to Livingston, Hamilton and Kilmarnock might have hastened the Northern Irishman's exit from Celtic in February of this year – as reported by Scottish Sun, see HERE.
"I have always said that, for me, the Premiership is the flagship of Scottish football — and there should NOT be astroturf pitches in it. It's as simple as that.
"If this is the flagship league, which it is, we shouldn't have it. I also think that the teams which do have them probably need some help as well.
"They obviously need to generate money, that's why they do it. But let's see if government, if councils, can help the teams that have them find an artificial pitch somewhere else close by — and let the main stadiums be grass.
"Like I say, we are trying to promote a level and a standard. Whether we like it or not, that DOESN'T make your flagship league here in Scotland the best standard. I respect and understand all the other stuff that comes with the community clubs.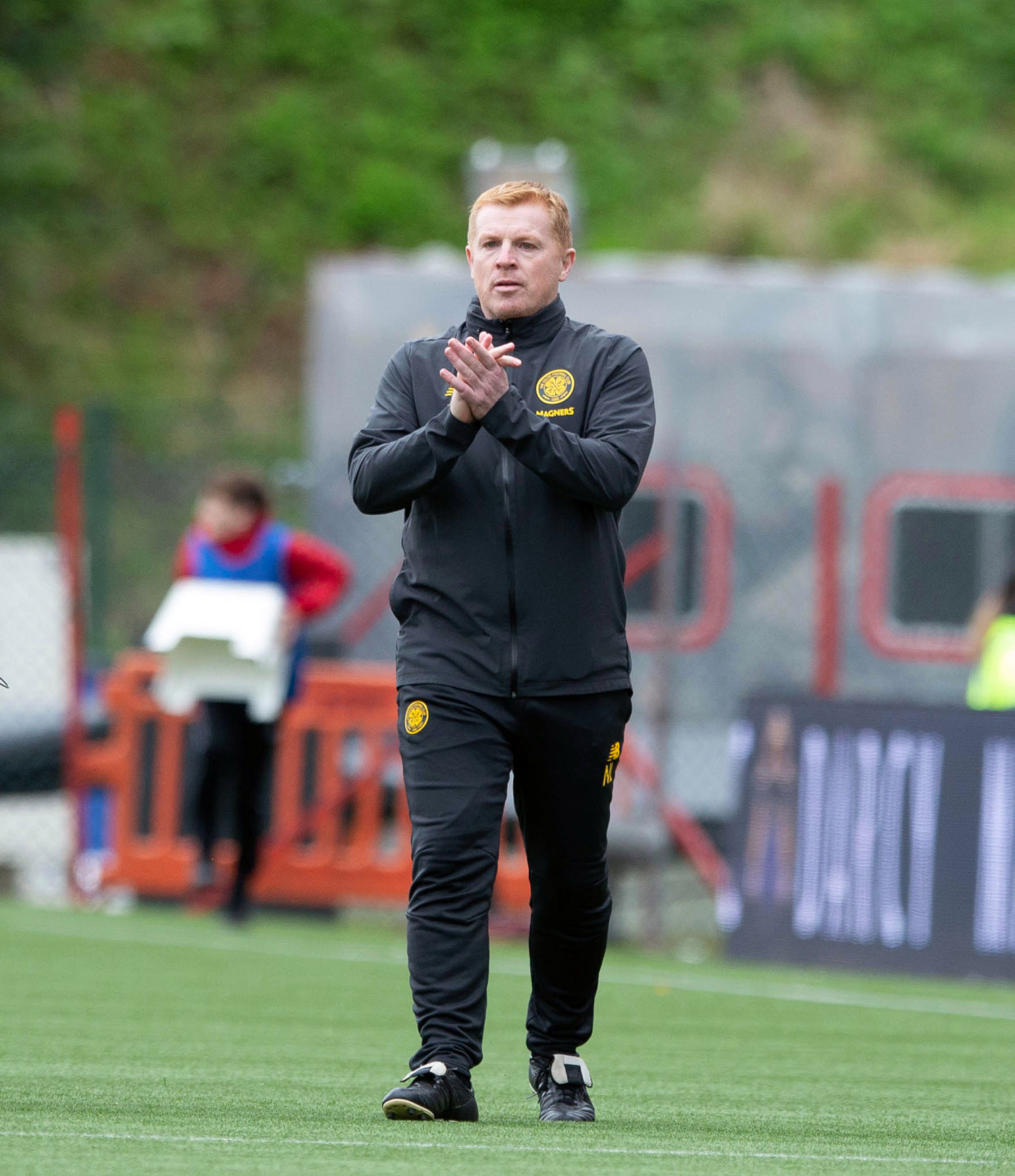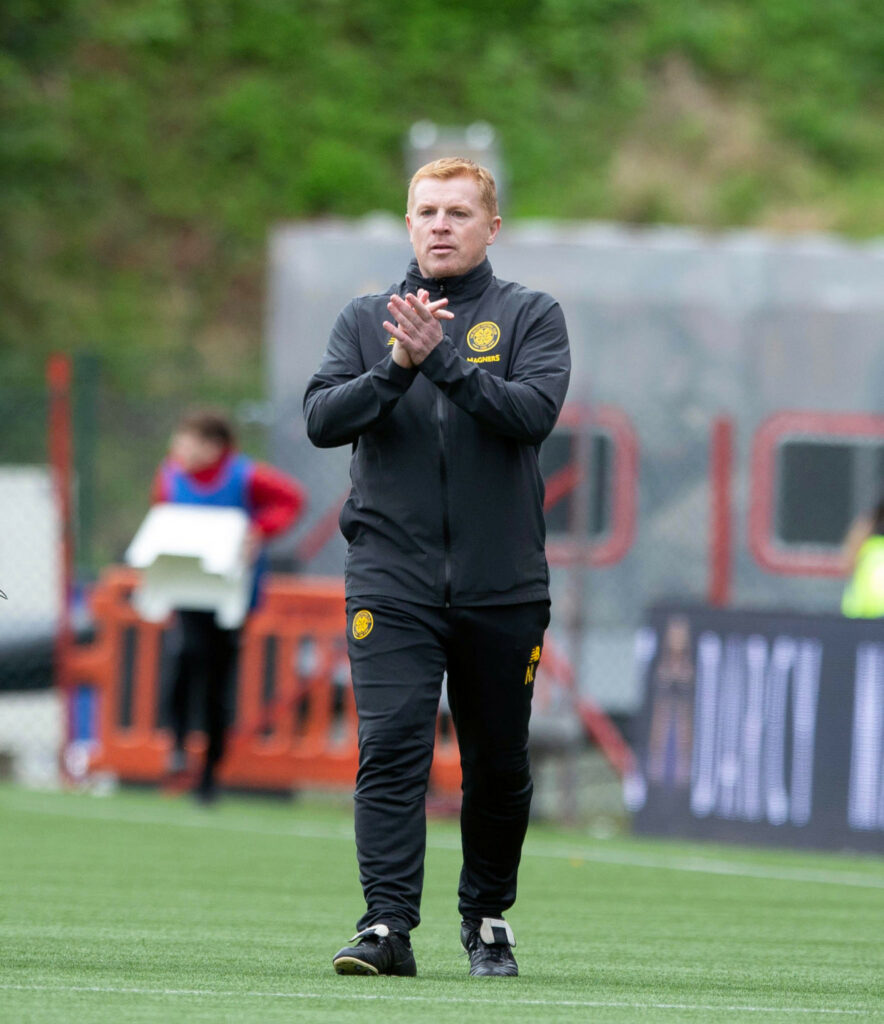 "That's what I'm saying, it's not just their fault — they need help. So can we, in football and in government, help the teams?
"There are enough teams, Motherwell, Dundee, Partick Thistle when they were there, St Johnstone, that have fantastic pitches. St Johnstone have got a lovely grass pitch and just outside of it they have an astroturf pitch to make the money from the community.
"If they need to train and work there that's what they do. So we have to promote a standard because it is beamed around the world.
"I'm not sure that's what we want to promote as our flagship league. But while it's there we have to find a way to win."
At Kilmarnock as Hibs boss in 2018, Neil Lennon shared a similar sentiment after a tough visit to Rugby Park – as reported by Daily Record, see HERE.
"It's impossible to play football on it. It's dangerous and players are losing their balance, slipping and falling over. It's dry, they really should water it but they won't because it's a disadvantage to them."
The Rangers manager, Steven Gerrard, also voiced his concerns about the fact that a quarter of the top division teams in Scotland play on an artificial surface, as reported by BBC – see HERE.
"I'm not here to disrespect Kilmarnock and their playing facilities. I know it helps support the running of their club. But my opinion is elite football shouldn't have any plastic pitches.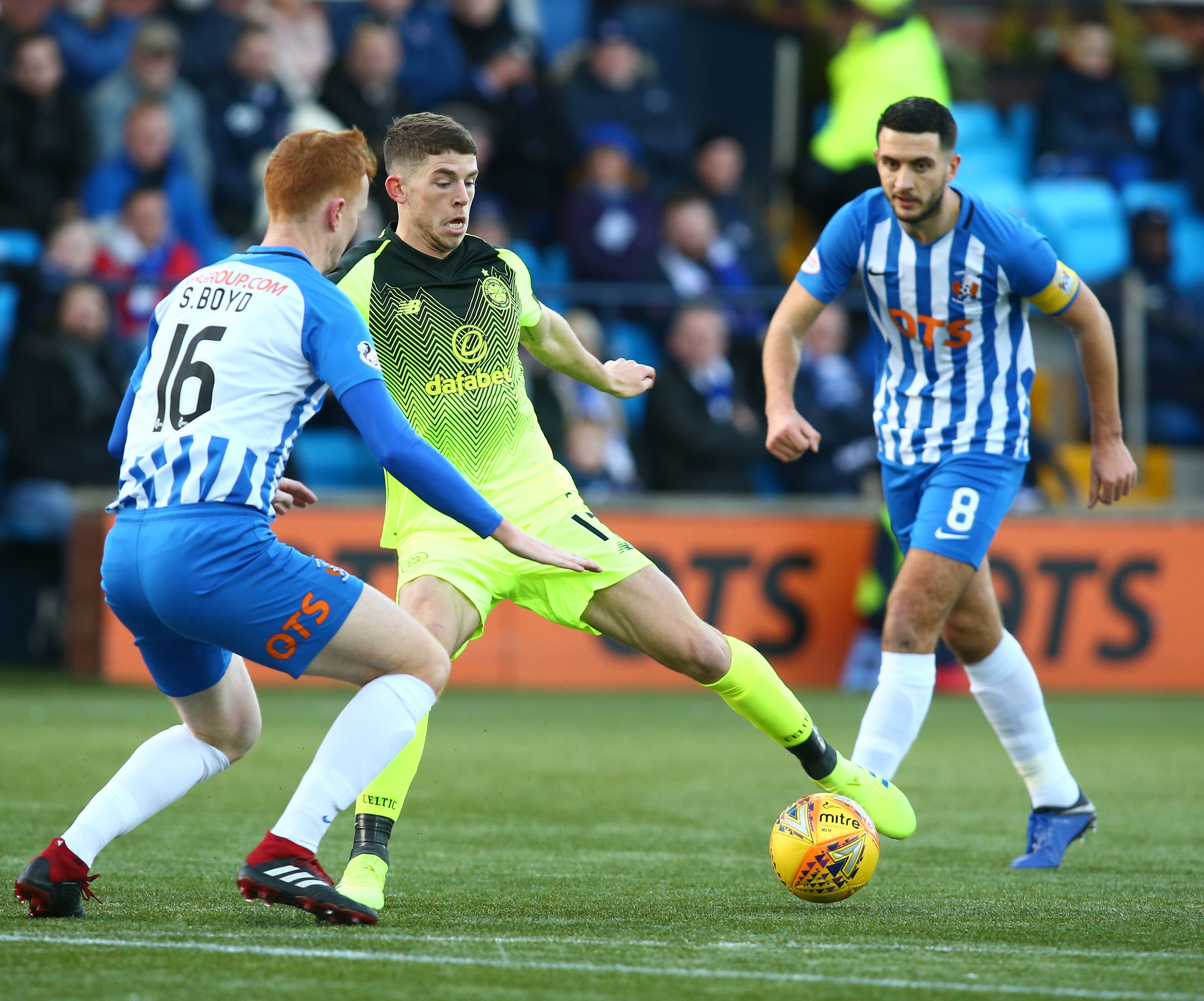 "I think for every club worldwide it's safer to have a grass pitch. But I don't want to dive in too quick, we'll wait and see what the examinations say but we're all fearing the worst."
Scottish football needs to help itself if it wants to be portrayed as a professional league that will attract players and fans – which in turn make it more marketable. The staggering thing is that years ago, teams like Falkirk weren't able to be gain promotion to the SPL due to the fact that they didn't have a sufficient seating capacity; however, now, Scottish teams can gain access to the top division with synthetic pitches whilst teams with grass playing surfaces – like Dundee, Dundee United, Inverness Caley Thistle – who we wrote about last week – and Partick Thistle – sit in the lower leagues.
Scottish teams need to be supported so they don't have to rely upon community money from use of the pitch to sustain the club. Something must be done or else the Scottish game risks being dismissed as a farce.
Punters in England call the Scottish Premiership a pub league. The plastic pitches do more to prove their point that anything else. Surely it's time to have a proper debate about binning the plastic?
Lubo98
ALSO ON THE CELTIC STAR…
Celtic Da' Hits Back at Trolls – 'Ryan is an easy target,' Charlie Christie…see HERE.
Celtic TV's Unique Angle from win over Cluj, Reset Button pledge after Livingston loss…see HERE.
Ofcom Dismiss the Tom Boyd Complaint over John Beaton comments on Celtic TV…see HERE.
Moscow Not Minnows – Play Celts in just one Dead Rubber Scotland game…see HERE.
'No fight, No spirit, No football,' Celtic Noise reacts…see HERE.
'We'll bounce back,' Celtic captain after yesterday's 'wake-up call'…see HERE.
'From the minute Christie walked we looked lost, bereft of ideas and creativity,' Niall J…see HERE.
'Leagues aren't won in October' – The Rangers P8-5H,3A v Celtic P8-3H, 5A…see HERE.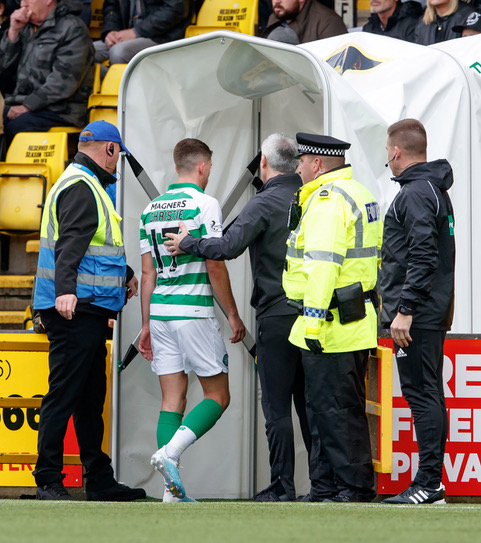 Sandman's Definitive Ratings – Celtic Warned, 'Football History slips away from you on days like these'…see HERE.
'Ain't Nothing Wrong with Going Down, it's Staying Down that's Wrong' – Niall J…see HERE.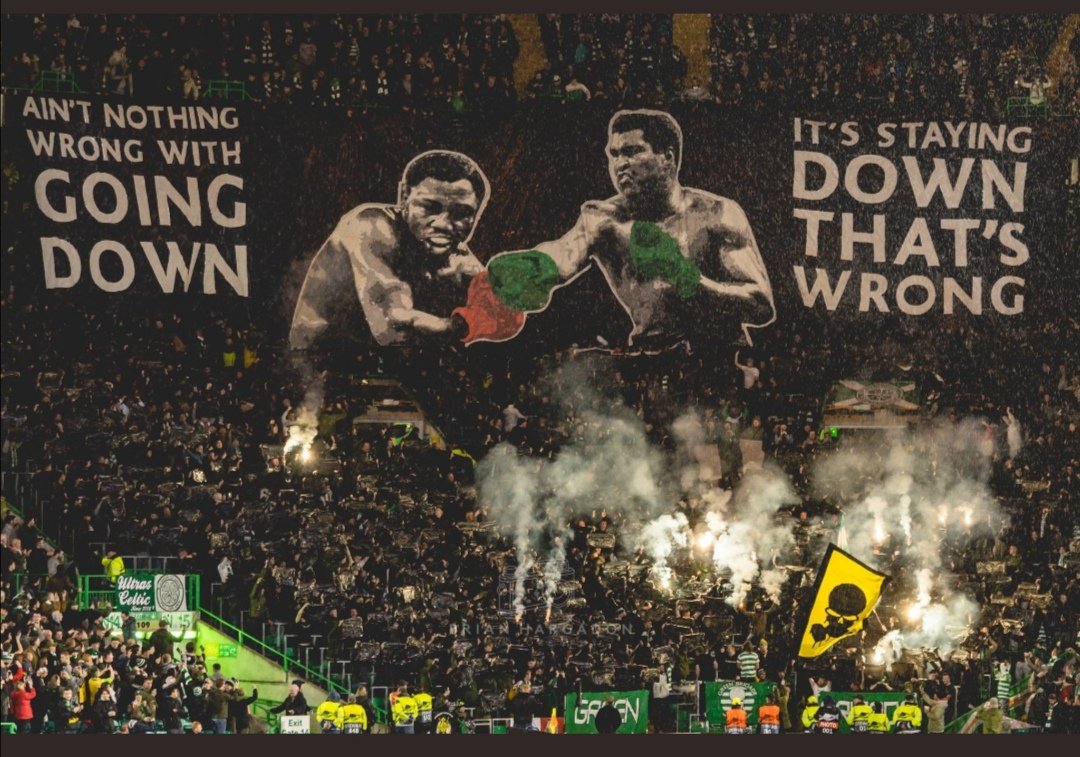 'The finger must be pointed at ourselves,' David Potter…see HERE.
Red Card, Yellow Card – Same Game, Different Rules…see HERE.
Celtic's day goes from bad to worse as Lenny says players 'ran out of ideas'…see HERE.