Celtic fell to our second defeat of the Sydney Super Cup on Sunday after failing to take advantage of our possession against Everton. We did create plenty of chances yet again but failed to find that final coup de grace in our last game in the Australian heat. A penalty shootout decided our fate in the end and the Merseysiders nipped it.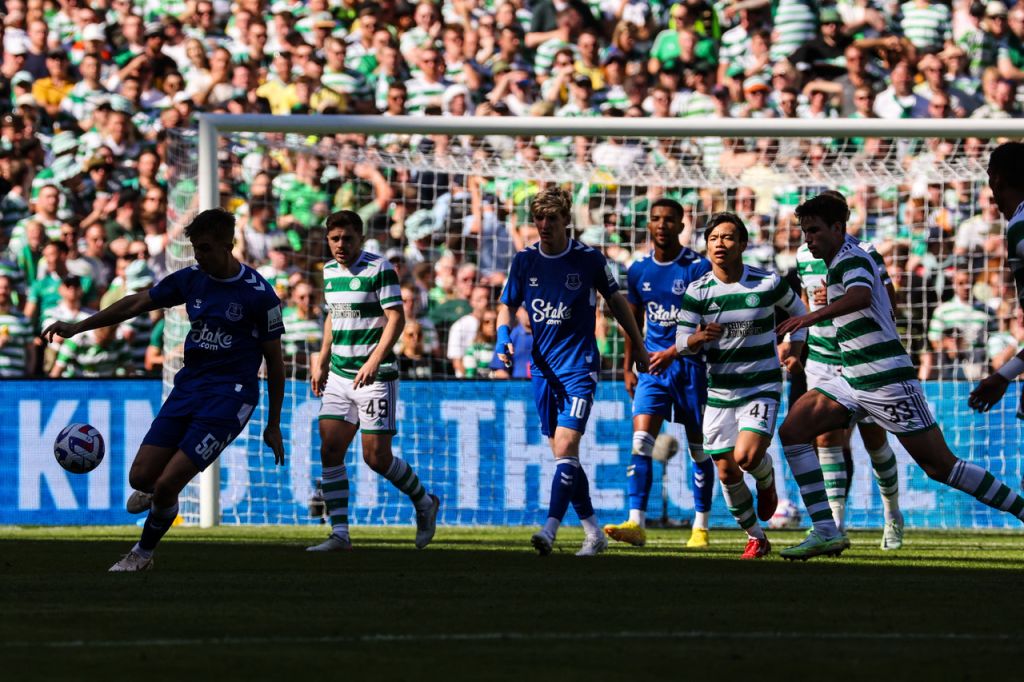 One of the main reasons we couldn't break the deadlock during that fixture was the rolling back of the years from the Toffees goalkeeper, Asmir Begovic. Begovic has had an excellent career in the game at a very high level, playing for various English Premier League sides including, Chelsea and Bournemouth.
The big Bosnian was on form as we peppered his goal with shots but couldn't break his resistance. Kyogo and Abada had chances but couldn't find the back of the net which saw Everton remain in the game when we should have been well out of sight that afternoon. An irritating theme of our attacking players this year it would seem.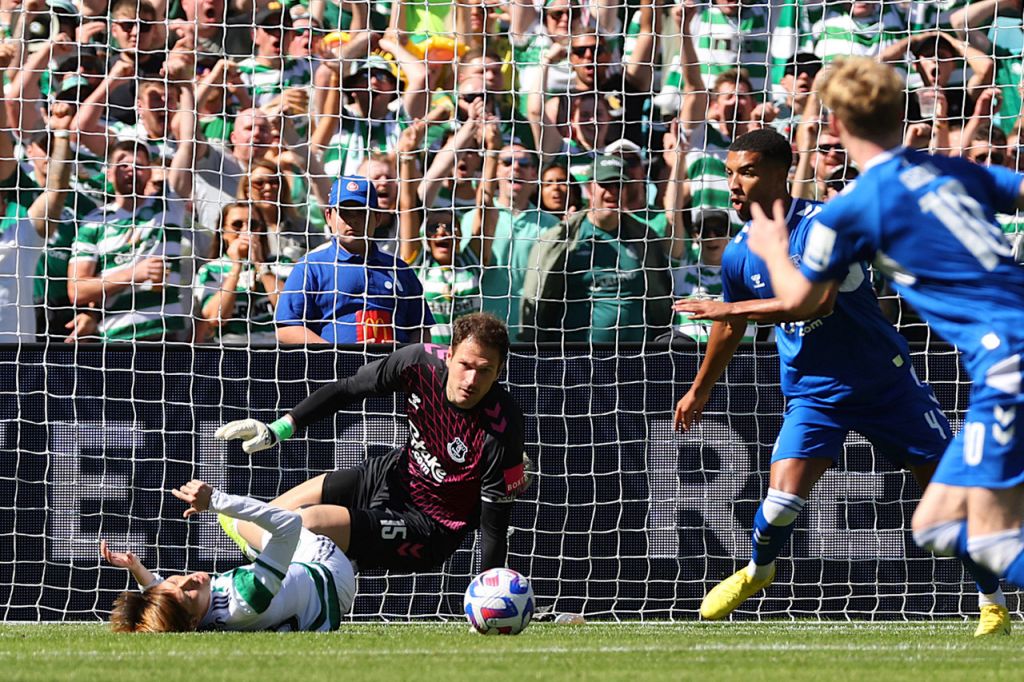 Begovic was speaking to Everton TV after the game on Sunday and had nothing but praise for the Hoops, asserting that the high level of competition provided by Ange and the Bhoys was really refreshing and made it a spectacle. "It was nice to win, nice to put on a performance, and when you play a team like Celtic you know you're always going to be in for a competitive game – that's exactly what we got, he said. "I think the commitment, the effort the attitude was spot on [from both sides], which is exactly what you need.
"Obviously, we've had a long few days travelling and everything so we need to be fully committed to get a performance."
The big 'keeper produced a solid display throughout the game and he commented on his save to deny Kyogo Furuhashi from putting Celtic ahead.
He added: "Obviously, he is the favourite to score in that situation, so, for me, it's just about making myself as big as possible and giving it a go. It's nice to contribute when called upon. The boys in front of me did a great job all game. I thought we were really tight, compact and aggressive as a unit, but, of course, if it comes through and you can help with a couple of saves then that's a good thing for me."
Click this link to watch Asmir speak after the match about Celtic.
Paul Gillespie