"I make it easier for people to leave by making them hate me a little."
Rumour has it Dedryck Boyata is on his way.
For me that quote from Irish novelist Cecilia Ahern summed it up best.
Let's go back in time a little.
It's 14 August 2018. Celtic are due to play AEK Athens in a vital Champions League qualifier.
Celts defensively are in somewhat of a quandary and a fit Dedryck Boyata is essential to have any chance of success and having a strong enough rear-guard to progress against an opponent whilst not spectacular is at least of a similar ability throughout to the Celts is vital.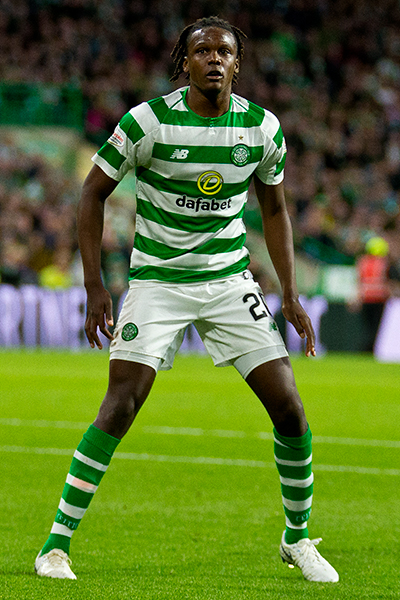 Champions' league is where it's at for both sides, for every side battling over the scraps from the big five leagues skewed competition.
Without the television funds available to the English, Spanish, German, Italian and French leagues, Champions League qualification and the relative riches that follow can keep you ahead of your domestic challengers by a country mile. You can stay relevant across the continent and not just your own parochial backyard.
It keeps your profile alive in terms of attracting players. It's not just the Kudos of making the Group stages proper. The entirety of the previous league campaign hinged on the one available qualification place.
Every inch of post-season and pre-season planning pointed towards the Promised Land. Every cold Wednesday night at footballing out posts like Ross County and Aberdeen led directly to these July and August encounters.
Celtic players attempted to peak their powers while their peers from other leagues remained on loungers soaking up the warming, healing rays of the summer sun.
Every sweat soaked shuttle run, every shortened family holiday, every June friendly against some local 3rd division side willing to come out of hibernation early to lend a hand led to this.
No one doesn't know how important Champions league qualification is to Celtic. Every single one of Brendan Rodgers band of brothers has their shoulder to the wheel every single supporter says a prayer.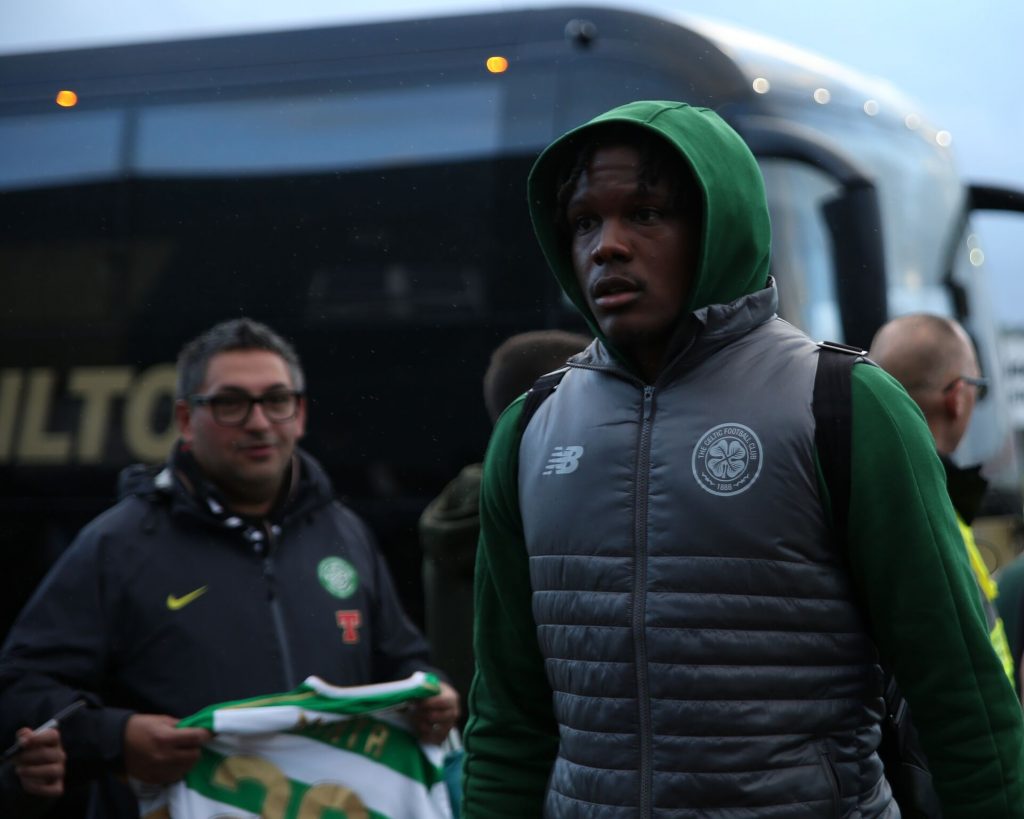 In the midst of this Dedryck Boyata has had his head turned. Fulham have recently been promoted to the English top flight and in process of advance spending the newly acquired Sky millions in bolstering their side for the top flight challenges ahead.
Fulham reportedly bid for Boyata. Rumour has it the bid is £9 million, and rumour also has it that Celtic refuse it given the lack of cover and the timing.
Boyata's agent, Jacques Lichtenstein, is quoted as saying that as his client is in the final year of his contract, he could not risk playing when not 100 per cent fit.
Hoops manager at the time Brendan Rodgers said the centre-half's absence made him "sad" and he wanted to trust "players who want to be here".
Boyata responded by posting a video of himself receiving treatment.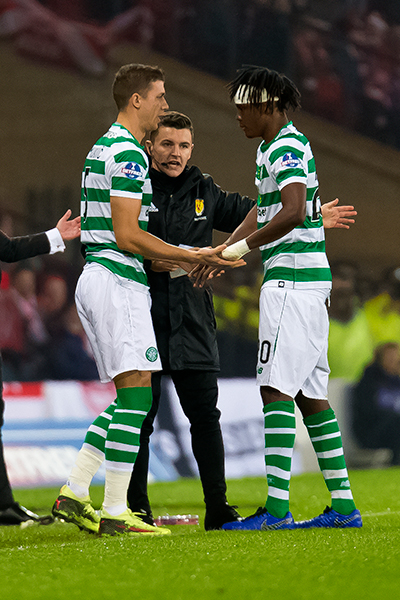 "Unfortunately, I could not play because I'm not yet 100% operational,"
Boyata insists his absence from the squad is due to injuries to his calf and hamstring.
He tells Belgian site dhnet.be: "What is happening is, I am in a peculiar position. I'm hearing that I 'refused to play' since I came back from holiday.
"That's not true, I didn't refuse to play. Since I've been back, I have ran a lot to work out, and I've had minor injuries to my calf and hamstring.
"I went to the physio every day. This morning I was again with the physio, along with others injured from the club. I don't know where these rumours are coming from.
"I didn't refuse to play. I have a hamstring injury."
Boyata is causing no shortage of controversy by this stage.
Reports start circling that the Belgian defender has effectively refused to play for Celtic and is demanding to be sold that summer.
Boyata is reported to be 'raging' that the Hoops didn't sell him and even a £9 million approach from Fulham wasn't enough to accommodate his exit.
There is also reportedly interest from Turkey, Greece and Spain with Sevilla apparently joining the race to sign the big fella.
His agent Jacques Liechtenstein is reported as trying to force through a move away having marched into Celtic's training ground personally for a meeting with Rodgers the previous Friday.
Via the Daily Record, Boyata's agent hits out at Celtic by noting: "Previously there was interest from Fulham, Olympiakos and Fenerbahce.
"Offers of £7million and £8m – but apparently Celtic is financially strong enough not to go into that.
"It's strange, because on the other hand, the club apparently does not have the money to make Dedryck a dignified new contract proposal."
So what is it Dedryck? On one hand the player says he's hurt.
Rodgers however publicly utters his disappointment and without directly vilifying the player points towards the preference for those in the squad he trusts. A major pointer to all not being quite right.
Then his agent bumbles on about other clubs and a lack of a dignified contract offer.
Most fans make up their own minds. Pundits have their say. Safe to say Boyata doesn't come out well.
Ex Celt Chris Sutton jumps in on Twitter. 'Dedryck Boyata should be grateful Celtic gave him the opportunity to play… while he has some good attributes he has been a bombscare at times..He is a disgrace..Celtic need to get him out of the building ASAP..important thing is to get a quality centre half in now'…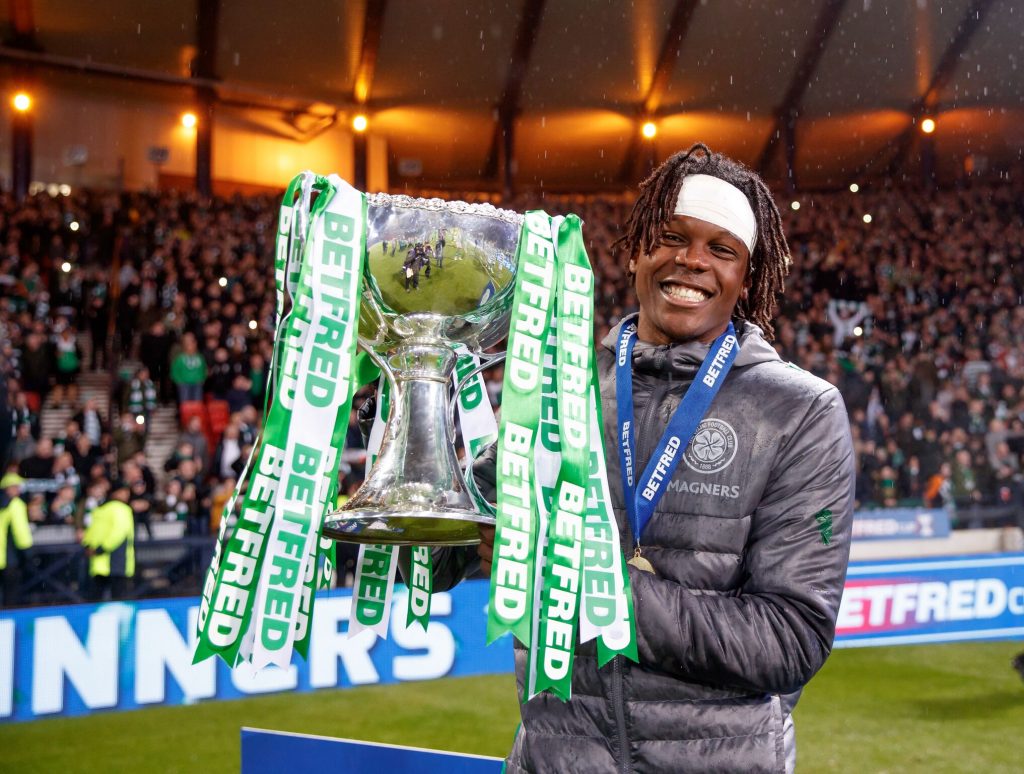 Alan Brazil Radio host, a Glasgow boy and huge Celtic fan, is furious with the player's conduct.
"I just don't know what he's playing at to be honest, I don't know what he's playing at," the Sports Breakfast host said.
"Nobody really knew him before Brendan gave him a chance at Celtic. He's gone to the World Cup, he's done great and his agent has thought, 'cash-in time now!'
"As far as I'm concerned he has to play tonight, he should have travelled to play tonight. But he's said 'I'm not playing', and it's tools down.
"I think he's making a big, big mistake, but that's the modern day player now. Do they care? Do they care about the badge, about the club? No.
"He's got 60,000 every week and he does that, it's a joke, a disgrace. A bad character, I would say."
So Celtic 1-1 from the first leg at Celtic Park minus Boyata and covered by a player Rodgers himself had called one for the future in Jack Hendry head for the red hot atmosphere of AEK in Athens.
A 2-1 defeat sees Celtic eliminated. The closeness of the result left everyone to ponder.
AEK were no great shakes, Celts had scored away and come very close to actually levelling late on. On such fractions you're bound to look back and wonder. We compared the best bonuses with obc and as expected Celtic were favourites to get through, AEK went on as expected to pick up zero points in the Group stages.
When you are looking at what if's question marks over your centre half are bound to arise. If allegations are true or even perceived as such then the trust is gone.
Boyata makes his comeback against Hamilton on 27 August. The Green Brigade, though, made their feelings clear with a pre-planned display before the game.
It read: "Boyata – not fit to wear the jersey."
A section of Celtic supporters also booed Boyata's name as the team was read out minutes before kick-off. His first touch was also met with a mixture of boos and claps as fans remained divided over the Belgium World Cup semi-finalist.
But The Green Brigade were made to eat their words when Boyata scored the opener midway through the second-half.
The defender is even surrounded by his team-mates as he celebrated an emphatic return to the fold – with Craig Gordon running the length of the pitch to give him a hug. Band of Brothers indeed.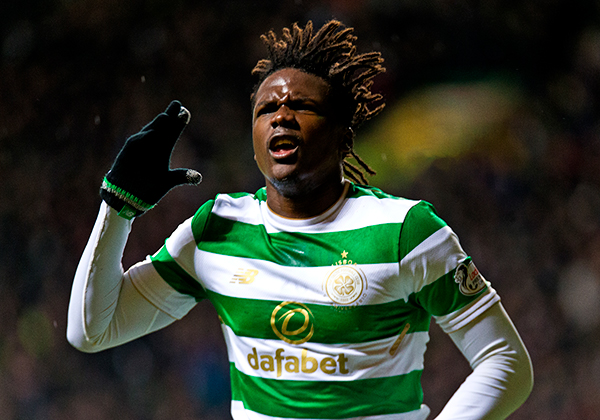 For some of us however, we've never quite forgiven him. A goal against Hamilton in the Scottish top flight in no way compensates for a Champions league exit where a World cup semi-finalist could have made all the difference.
It's only ever my own opinion, only my own personal take, but from that day forward the name of Boyata was sullied for me. I've never again been able to trust him. I could be wrong. He could well have been injured and everything and everyone else could well have been so wrong.
So when I now hear having not been sold by 31 August that year or by the end of the January transfer window in 2019 that Dedryck is now off to the Bundesliga and Hertha Berlin I kind of think it's a year and £9 million too late.
He's good but he's not great. Behind Benkovic he's probably the second best centre half at the club but with Ajer developing so well and Simunovic coming of age he's now replaceable. He wasn't however last August. When he was really required.
Hindsight says £9 million would have paid for the Champions league loss of earnings.
Even if there is or was more to it I'm not sad to see him go, I'd actually be more disappointed if he stayed.
Au Revoir Dedryck.
Boyata-ta.
Niall J