OLIVIER NTCHAM has told French media that he wants a move away from Celtic because he is not being stretched playing in Scotland.
The 23 year old arrived at Celtic from Manchester City two seasons ago after being out on loan at Genoa. Celtic paid around £4.5million for the midfielder who scored in the Scottish Cup Final win over Motherwell in 2018 and got the winner against the Rangers at Celtic Park in September last year.
However ever since the departure of Moussa Dembele, a week before that win over the Ibrox side, Ntcham's mood has been solemn and sulky and it's now time for Celtic to get him out the door. Celtic are busy recruiting quality signings in the French league so the last thing we need is our own players disrespecting the club in the French media.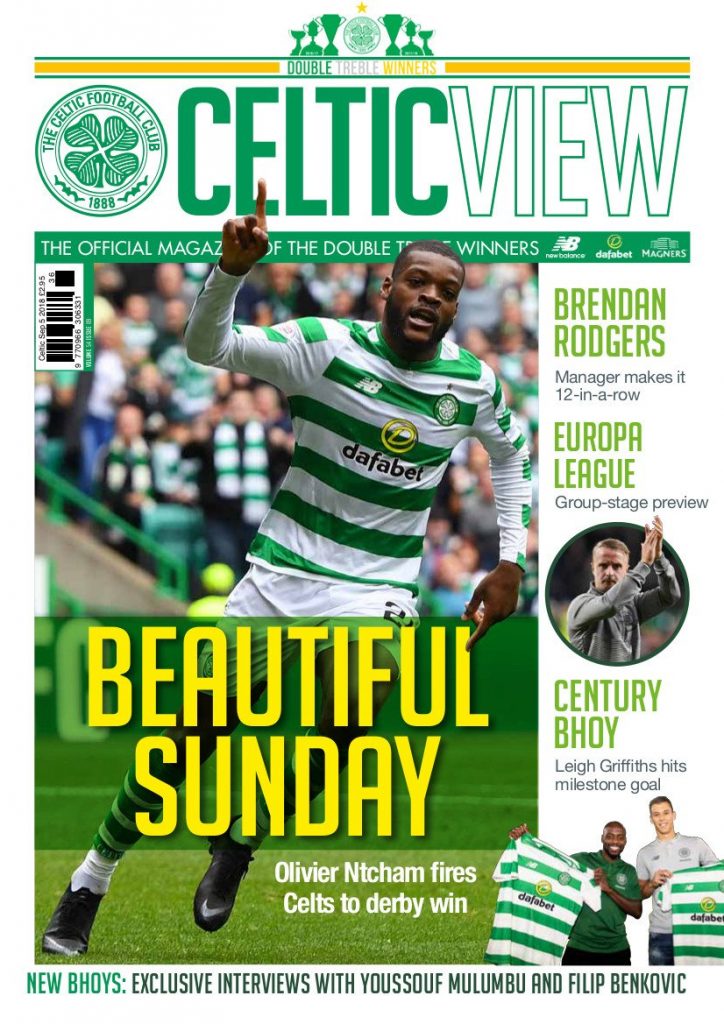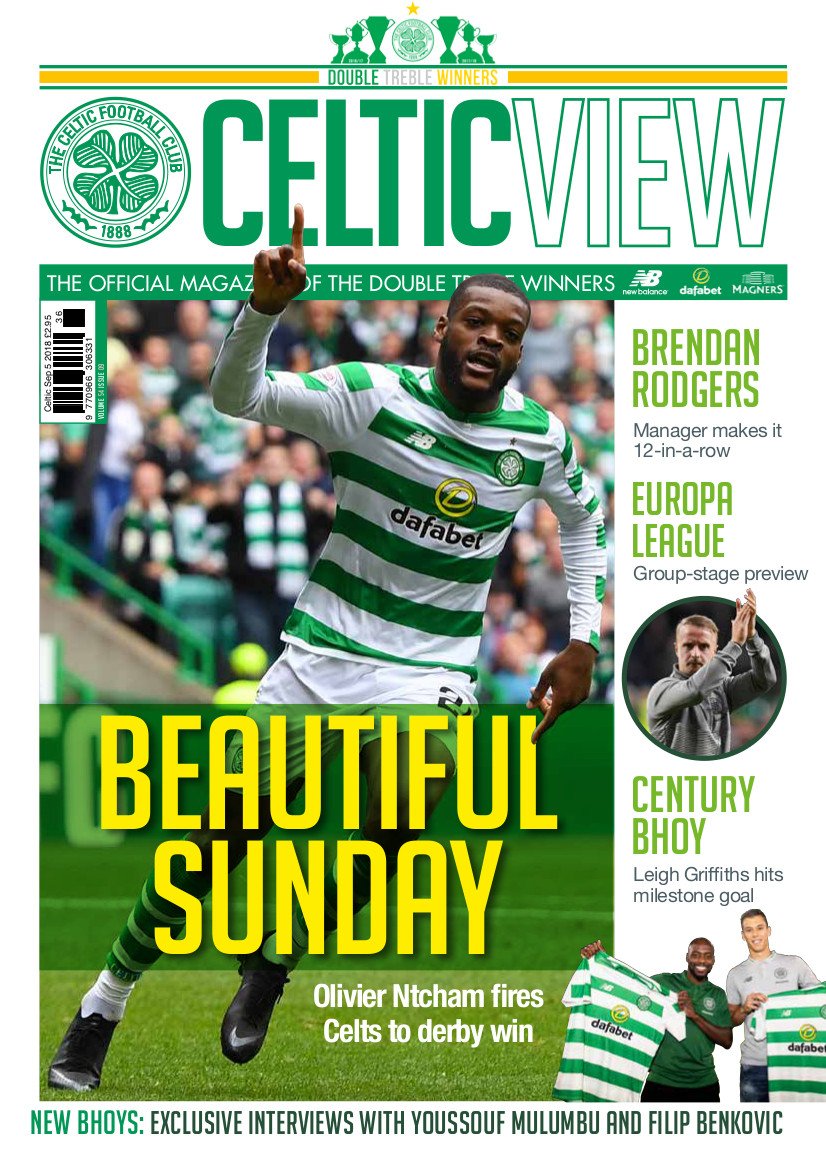 Maybe even a fine might be in order after the one?
Speaking to L'Equipe Ntcham had a go at the quality of the Scottish Premiership.
"Games came one after another but with respect to my opponents, if the level isn't high, you don't progress," he said.
"What could be the perfect stage for me? A big championship: Germany, France, Spain – coming back to France would be something very, very good," he added.
"The interest of the Marseille? It is flattering. It is a very big club with very big support. If I went to Marseille, I would blossom, I have always signed for clubs with lots of fans."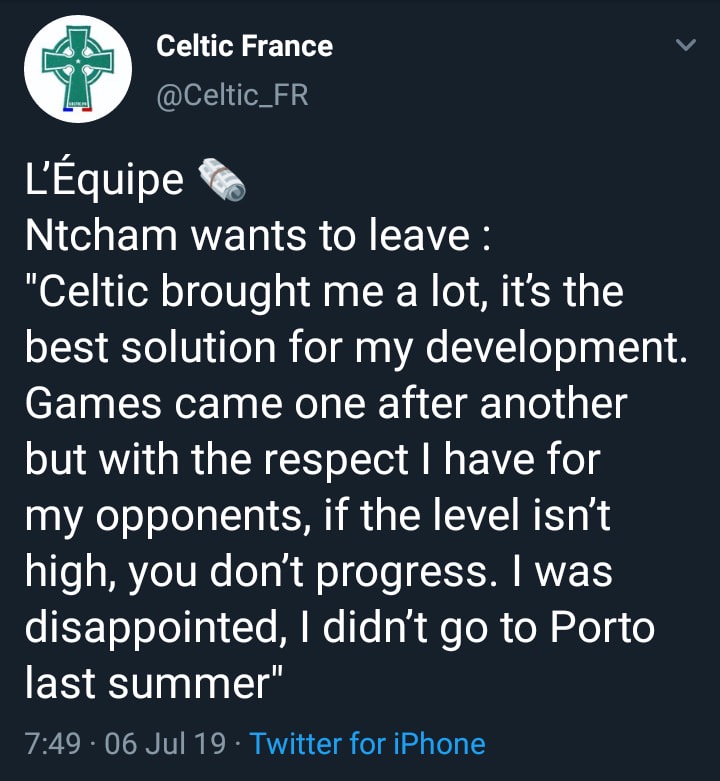 "In the Team of the Day, Olivier Ntcham (1996) announced that he would like to leave Celtic. The former Paris FC and Manchester City player would be well placed to join OM. For now, he would be a very nice recruit for Marseille. I see him at least on the same level as Lopez." @EspoirsduFoot
Celtic are looking at a fee of around £15million for Ntcham who recently starred at the Under 21 tournament in Italy for France. Marseille are long time admirers of The Celtic man but are having financial difficulties at the moment that means they have to sell before they can recruit.
Lyon might be a more obvious destination for Ntcham, and Porto could re-emerge as contenders. What is clear is that his comments, coming just days before Celtic play in Sarajevo in the Champions League, will not impress Neil Lennon in the slightest.
Designed to force a move? Probably. Missed when he goes? Hardly. Decent enough player but pusillanimous for most of his time in the Hoops…
Also on The Celtic Star…
'Celtic are the hardest opponent we could have got,' Sarajevo star Dusan Hodzi
'Good Guy' – Celtic Legend John Keane retires, Fergus McCann leads the tributes
Lenny's Priorities and Targets – 'I will set standards and make demands,' Celtic boss says
'Ramsay MacDonald and John Thomson, as they shook hands with each other that day, did not know what was coming,' David Potter on 1931 Scottish Cup Final Replay
If you would like to write for The Celtic Star please email editor@thecelticstar.co.uk
Comment on all articles on here on Celtic Noise, the friendly Celtic fans forum – signing up is quick and easy so why not join the conversation this weekend?