The Celtic Shamrock shirt which was signed by Billy McNeill up for auction today with a listed price £9500 has now sold for a remarkable £12,500.
Here's the way the short was described at today's auction.
"The following lot relates to the career of Celtic legend and club captain Billy McNeill. A rare white and green Celtic away shirt. No5, with button-up collar and shamrock badge, the front autographed by Billy McNeill.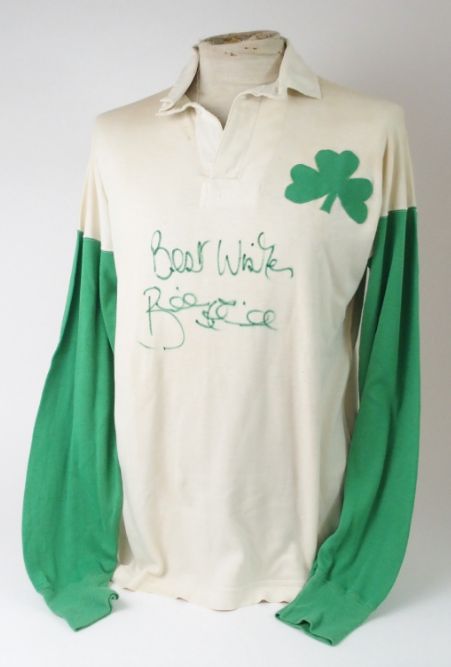 "This rare design known as the "Political" or "Shamrock" shirt was worn by Billy McNeil in a match. The shirt was given to the Franciscan Sisters of the Immaculate Conception by McNeill and then subsequently given to the aunt of the current vendor.
"They met Billy McNeill later and he confirmed that this was his shirt and autographed at that time also.
"Condition Report: The white areas of the shirt show discolouration, also collar, ther are some catches also to the sleeves."
Jamie F confirmed that the short sold for £12,500 today. Quite remarkable.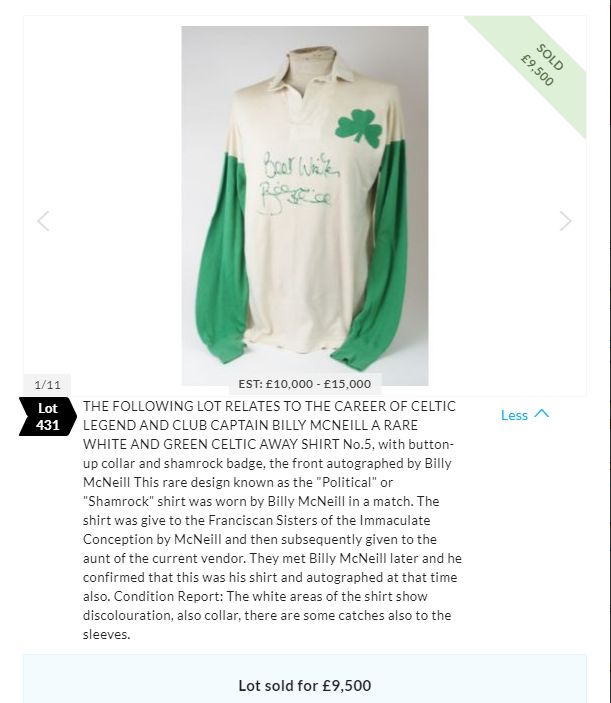 Celtic Shamrock Shirt sells for £12,500 oot the door. pic.twitter.com/fPKeTORKbU

— jamief (@jamiebhoy2009) November 26, 2020