AUGUST has in recent times been a particularly challenging month for Celtic. Two years ago we missed out on the transfer signing of John McGinn when Aston Villa nipped in at the eleventh hour to offer his more money and a guarantee of first team football, after an entire summer when a tiny increase in the offered fee would have sealed the deal.
The night that McGinn's patience with Celtic ended was also when AEK Athens rolled up to Paradise and left with a 1-1 draw – they were a team who were well below Celtic in quality. Then Belgian World Cup star Dedryck Boyata refused to play in the second leg in Athens – leaving Brendan Rodgers to field his winter window signing Jack Hendry as Celtic exited the competition losing 2-1 on the night and 3-2 on aggregate.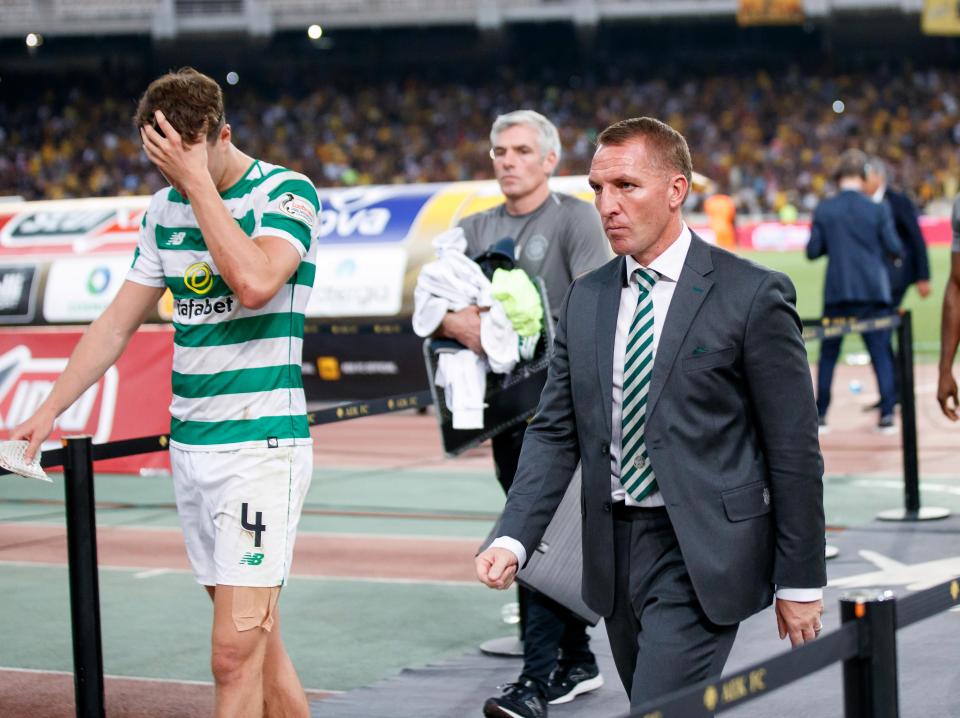 In between those crucial Champions League qualifiers against the Greek Champions, Celtic had lost on the long grass at Tynecastle to Craig Levein's thuggish Hearts team. And Rodgers had stopped an £11m transfer bid from Fulham for Boyata going though – he would sit things out and leave for free at the end of the season – and as that traumatic August in 2018 came to a close the laid back Moussa Dembele, as it turned out had good reason to throw his toys out of the pram and force through a cut price hasty departure to Lyon.
All the while Brendan Rodgers and Peter Lawwell had fallen out behind the scenes with the Treble winning manager looking at his options, whether in China or England and the money conscious, would-be Director of Football CEO losing confidence in his manager's ability to 'spot a player' in transfer dealings. Such is the way Celtic operates, there was only ever going to be one winner in that dispute, although for balance we should point out that signings like Bayo and Shved were both buy-low to hopefully sell-high gambles not from the actual football department.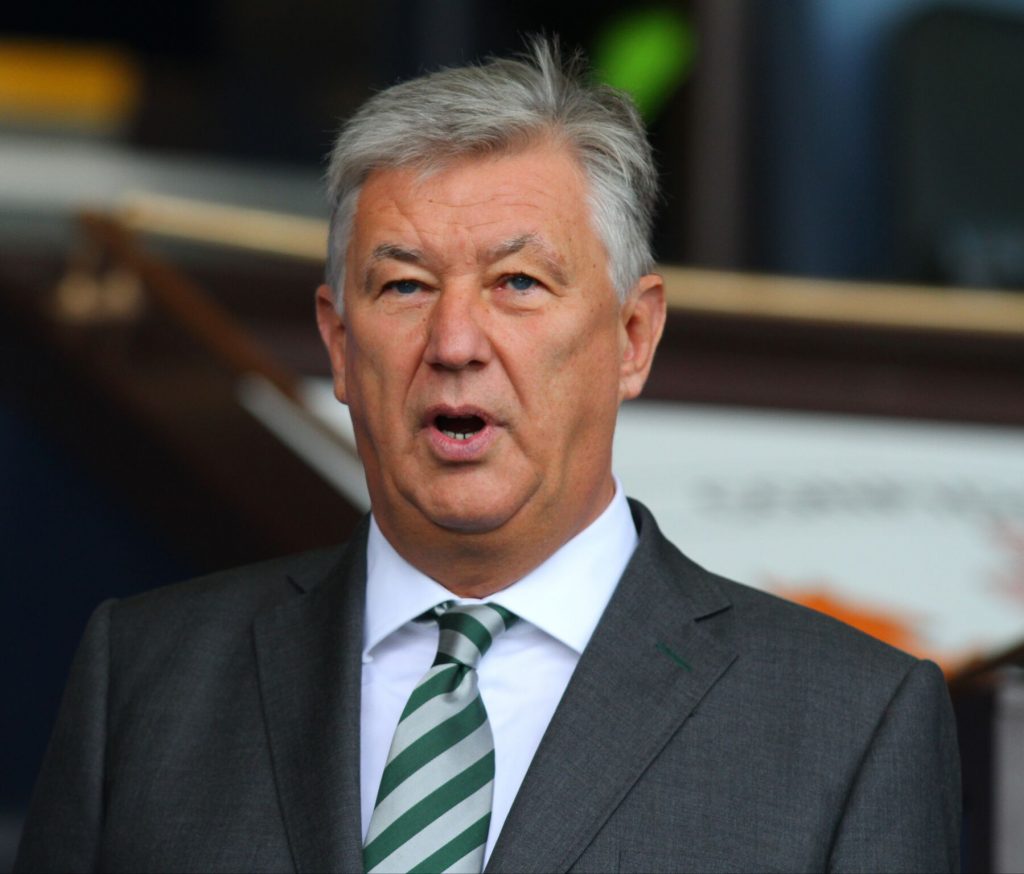 So August 2018 was as traumatic as it gets – £30m Champions League money squandered, the seeds sown to lose a manager, £11m lost in not taking Fulham's money for want-away Boyata and Moussa Dembele sold on the cheap while a few hundred grand would have brought McGinn into Celtic rather than him heading to Aston Villa. The player had his heart set on a move to Paradise and had waited all summer for the clubs to reach agreement on the fee.
August 2019 maybe wasn't a dramatic but the financial fall-out from throwing away the second leg of the Champions League qualifier against Cluj at Celtic Park after securing a 1-1 draw in Romania in the first leg was just as costly as the AEK Athens defeat. Kieran Tierney had gone to Arsenal for the £25m fee that had been agreed shortly after Brendan Rodgers arrived in May 2016 with the player's new agents as his buy-out clause. When Arsenal met the asking price Tierney was away and that suited both parties.
His replacement was Boli Bolingoli, a £3m signing from Rapid Vienna, and the man who would make this August the third in a row for trauma for Celtic. The warning signs with this guy were there. When Celtic played at Kilmarnock back in January he allegedly took the huff when not included in the starting eleven or names as a substitute and hastily departed (with our permission) Rugby Park after calling an Uber. He also apparently manufactured an extra day in Paris after the recent tour games finished and as a result had to make his own way back to Glasgow and missed the bounce game against Hibs as a result.
Then there's the clandestine trip to Spain at the start of last week that has resulted in Celtic's next two fixtures – against St Mirren and Aberdeen being postponed. Yesterday we were concerned that the Champions League £30million was also at risk as fears that UEFA would intervene and issue a forfeit notice on Celtic as a result of Bolingoli's actions and the resulting quarantine restricts that are necessary as a result of his actions.
Thankfully that has not happened and the game looks likening ahead next Tuesday against KR Reykjavik.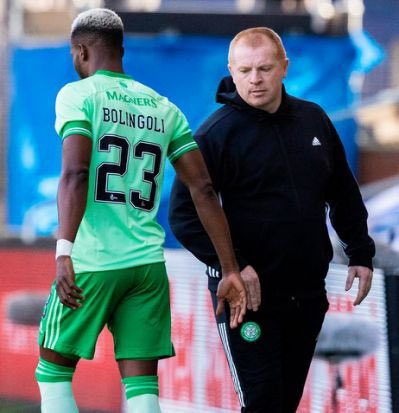 Bolingoli is finished at Celtic. In reality that was already happening as he had failed to impress and was a primary cause of the abject performance against the Rangers at Celtic Park last December. Now though the club need to go through the correct procedures but if his agent has any sense at all he'll be looking for as quick an escape route from Glasgow as he can find, that would be in the interests of all parties. The fact that we've been stung in dealings with Rapid Vienna will not go unnoticed by Celtic supporters of a certain vintage.
The Rangers, already two point ahead after that abject Celtic performance at Kilmarnock, have three league games before Celtic next kick a ball in the Premiership and we could find ourselves trailing by 11 points – in Celtic traumatic month of August!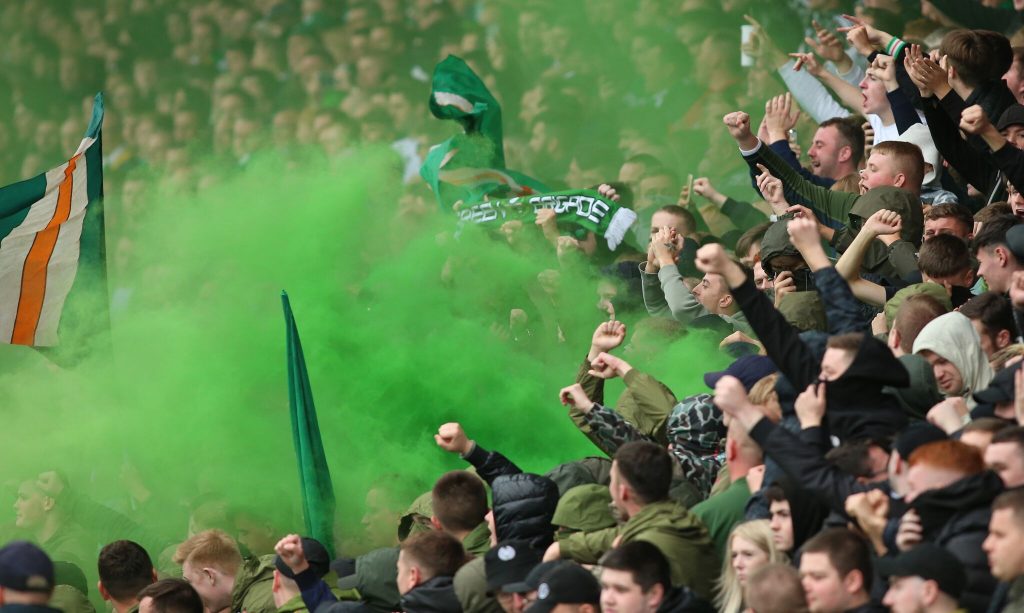 However there's a bright side in all of this. The two postponed games would have been played being closed doors tonight and on Saturday. There is no dates yet but with the schedule so tight these matches might not be played for many months and that could mean that when they do take place supporters will be able to attend!
Neil Lennon was relaxed enough yesterday about having to play catch-up and can now focus the club on two from three of the next games being in the Champions League qualifiers, both at Celtic Park. Getting through to the Group stages this year will give Celtic the much needed financial boost to wipe out the coronavirus costs and will make swallowing the loss from the Bolingoli transfer easier to handle.
And another positive is the anger in the Celtic dressing room, the manager's office, the boardroom and among the entire support at the actions of this rogue player. That can be used to our benefit and everyone needs to make sure that the focus is there and that any further stepping out of line is entirely unacceptable, even for you Griff.
The bad news is that we aren't even at the halfway point in August 2020 so as fasten your seat-belts.