WE mentioned Celtic's interest in Andre Villas-Boas in the middle of March but at that time none of the other media, or even the bookies seemed to have his name under consideration as the man to replace Brendan Rodgers as the permanent Celtic manager.
Neil Lennon has the job at the moment on an interim basis and if all goes to plan in the Scottish Cup then it's 'his to lose'. Successfully seeing out the league campaign, where he has increased the lead left to him by Rodgers, and retaining the Scottish Cup with wins against Hibs away, Aberdeen at Hampden and either Hearts or Inverness Caley Thistle in the final would put him in a very strong position at his interview.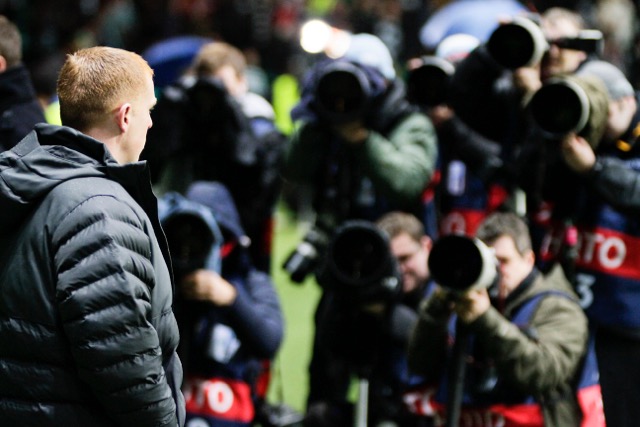 Lenny was interviewed for the job before it was given to Brendan Rodgers and without the Scottish Cup sitting in the boardroom glass cabinet come 26 May, then history could repeat itself with Celtic opting for a big name manager with a world class reputation.
The last time that was Brendan Rodgers and this time it could very well be Andre Villas-Boas.
It suited Rodgers to come to Celtic when the opportunity came around. He had been out of the game for a while after his spell at Liverpool ended quite badly. He had to get back on the horse and after 7 trophies and plenty of glory in Glasgow, he found his way back to the big money English Premier League.
Andre Villas-Boas is also taking a period away from the game at the moment after spells in Russia then China came to an end. He obviously has managed at two top English sides in Chelsea and Tottenham and has plenty of ambitions in the game still to satisfy.
Celtic could give him the chance of some glory, of taking an underdog into the Champions League and doing well – out-performing Rodgers on that front will be noted – and like Rodgers, after two or three years, he'll want to move on to the next challenge, probably in a bigger league.
It was reported yesterday that Roberto Martinez wasn't interested in the Celtic job. The Belgium boss is happy where he is managing one of the best international sides in the world, according to his agent. He has a Scottish connection through his wife but he's not interested in becoming the next Celtic manager. We covered this HERE yesterday.
An early front-runner for the Celtic job, according to the bookies anyway – was Marco Rose the then Salzburg manager. Earlier this week it was confirmed that Rose definitely won't be Celtic manager after he was officially confirmed as the next Borussia Monchengladbach manager.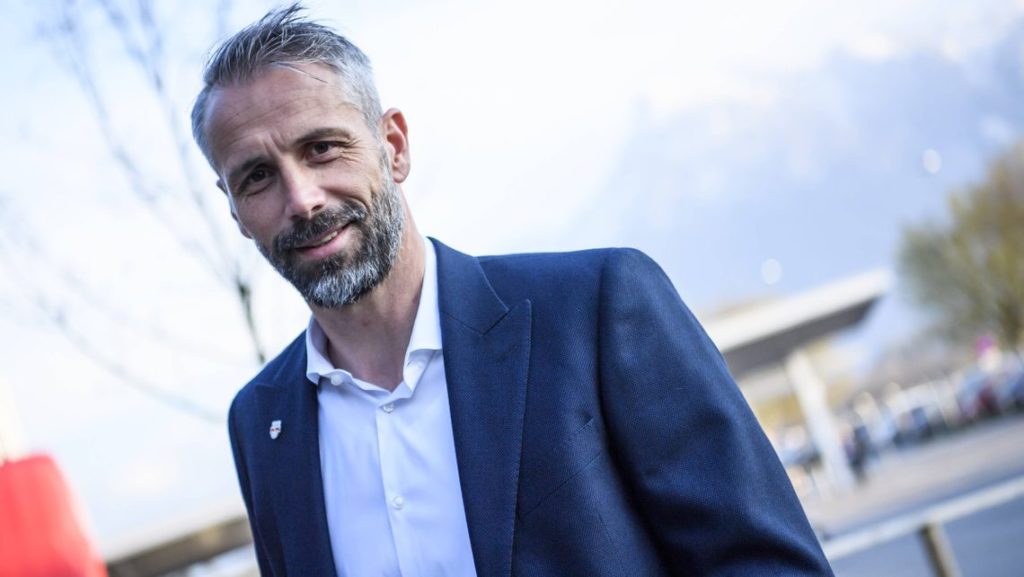 "In the last six years, Marco Rose has done great work in Salzburg, and we're delighted that he'll be with us from the coming season," Gladbach's sporting director Max Eberl said in a report on Bundeliga.com yesterday.
So we can rule out Martinez and Rose and yesterday it looked like Andre Villas-Boas was also a non-runner. However there was certainly one fake news story yesterday – the supposedly leaked Celtic strip for next season which has five stars over our crest – see HERE and it may turn out that there was another one.
The story went like this. The 'agent' for Andre Villas-Boas – a chap called Jean-Paul Lares told Scottish Sun that "André will not be working in Scotland in the foreseeable future and will not be available for comment."
Then late last night there was what the tabloid described as "Villas-Boas' agent performs U-turn over Celtic," in their headline and this time the so-called 'agent' Jean-Paul Lares, said:
"Andre has the deepest affection for both Scotland and the Scottish people and the fondest memories of the time he spent there.
"But we have received no offers from Scottish clubs and no decision has been made on his future, so there's no way a valid comment can be made on this subject."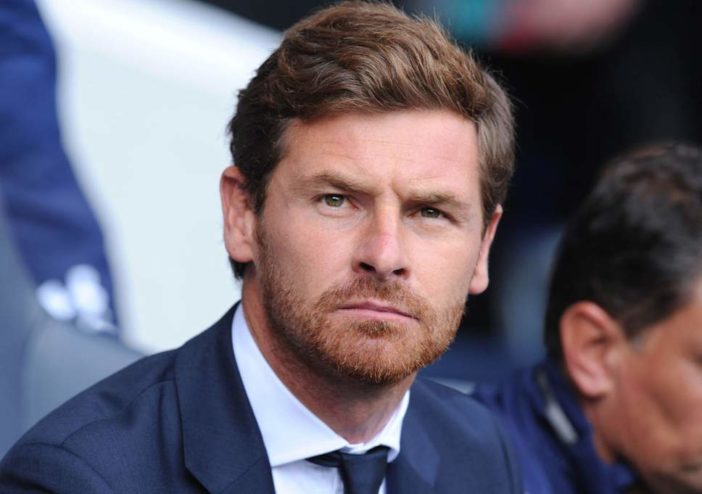 A change of tune certainly but maybe not a U-turn. You could read between the lines and reckon that there's a come and get me message in there somewhere, or that may just be wishful thinking if you fancy seeing Andre Villas-Boas as the next Celtic manager.
The story however has taken another twist this morning with respected journalist and podcaster Duncan Castles providing much more information on the excellent Transfer Window Podcast -listen below.
https://podcasts.apple.com/gb/podcast/jose-mourinho-to-roma-andre-villas-boas-to-celtic-why/id1254836234?i=1000434717555
For a start Castles reveals that the 'agent' that the Scottish Sun has been speaking to is NOT the agent for Andre Villas-Boas but is a press officer for his agent, Carlos Gonçalves.
On the Podcast Castles cleared up much of the confusion.
"The person who's been quoted and described as Villas-Boas' agent is an individual called Jean-Paul Lares," Castles said.
"He isn't Villas-Boas' agent. He's a press officer who works for the actual agent Carlos Gonçalves who is a very prominent operator in the Portuguese market with a high level of client.
"When you look at the actual quote of "André will not be working in Scotland in the foreseeable future and will not be available for comment.", it's one of those you get from a press officer looking to deflect attention away from the story because 'foreseeable future' can mean anything.
"I would ignore that. What's important are the decisions Villas-Boas himself makes alongside his actual agent Carlos Gonçalves."
Duncan Castles went on to examine the chances that Celtic would have if they formally reached out to Villas-Boas about the vacancy.
"It's an interesting proposition and I think Celtic are being clever here looking at Villas-Boas who has taken a break from football but is ready to go back for the start of the season," he said.
"He has strong links with Scotland having done his coaching qualifications with the SFA. He's spent a lot of time in the country.
"And he's also quite an unusual character in a sense that he's always seen his career not being concentrated on the big leagues in Europe. He's already coached in Russia with Zenit which is something he wanted to do. He's had a spell in China and he has an ambition to coach in Brazil.
"Therefore I think there's a chance because of this, and I think Celtic have been clever in asking the question: 'would you consider coming and taking over at Celtic and using your European experience'?"
Intriguingly Castles suggests that there has already been some contact and a 'sounding out' so as we stated in mid-march, AVB is a person of interest as Celtic look at replacing Rodgers.
"I understand there has been contact and a sounding out but perhaps the fly in the ointment for Celtic is the breadth of Villas-Boas' ambitions because one of the countries he's like to work in is Japan and I think if he was presented with the opportunity to move to a J-League club, and there has already been some interest, he would favour that ahead of Celtic at this stage of his career."
????????Transfer Window Pod????

????️@duncancastles @garbosj @jonnyrmcfarlane

????Jose Mourinho to Roma?
????Andre Villas-Boas to Celtic?
????Why did Man Utd play Luke Shaw in central defence?
????Does Pep Guardiola trust his players?https://t.co/zE4XdiZtRI

— The Transfer Window Podcast (@TransferPodcast) April 11, 2019