"Seen this – quite funny – god bless the internet," @bhoysviews posted and he is right, it is quite funny.
Ageing Celtic stars from perhaps 2067 – exactly 100 years since Celtic's first European Cup win – and still waiting for the Rangers coming. "Still can't see them coming" is the punchline as we see ageing Celtic legends – who all finished their careers playing for Celtic – Scott Brown, Callum McGregor, James Forrest and of course the second Celtic captain to lift the European Cup for Celtic, Kieran Tierney.
Seen this – quite funny – god bless the internet ???? pic.twitter.com/fLVUi3rY5E

— bhoysviews (@bhoysviews) July 15, 2019
Talking of punches, there could be a knock-out blow to Olivier Ntcham's Celtic career at Lennoxtown this morning. Last weekend the French Under 21 star talked down Scottish football and talked up his potential move to Marseille, now managed by former Celtic managerial contender André Villas-Boas.
28th May 2019: Andre Villas-Boas appointed as Marseille manager
11th July 2019: Accrington Stanley 2-1 Marseille
14th July 2019: Rangers 4-0 Marseille

Bordeaux and then Wayne Rooney's D.C. United up next. pic.twitter.com/B2QpVmsjJe

— Squawka News (@SquawkaNews) July 15, 2019
The Portuguese boss took his side to Ibrox on Sunday and rather uncomfortably for Olivier Ntcham's argument, the French side got pumped 4-0, admittedly by the pre-season World beaters. Marseille also lost 2-1 to Accrington Stanley before travelling up to Scotland, some level of football that, that Ntcham is aspiring to. Still this 4-0 win over AVB's side will result in renewed proclamations that The Rangers are Coming!
Look at that team we just beat 4-0…. finished 5th in ligue 1 last season…..gonna be a good year me thinks pic.twitter.com/8pTgwm79aQ

— Graham Watson (@graham1watson) July 14, 2019
While @bhoysviews is happy to praise the internet, it can be a crazy place. Stuart Armstrong didn't travel with Southampton at the weekend to their training camp apparently because he had food poisoning. He'd need a few more days to recover but is in their plans. His absence from the travelling party quickly turned into an internet rumour – he was out of favour, add Southampton want £10million, through in Olivier Ntcham's discontentment in Glasgow, the result, there is a swap deal in the offing that suits all parties.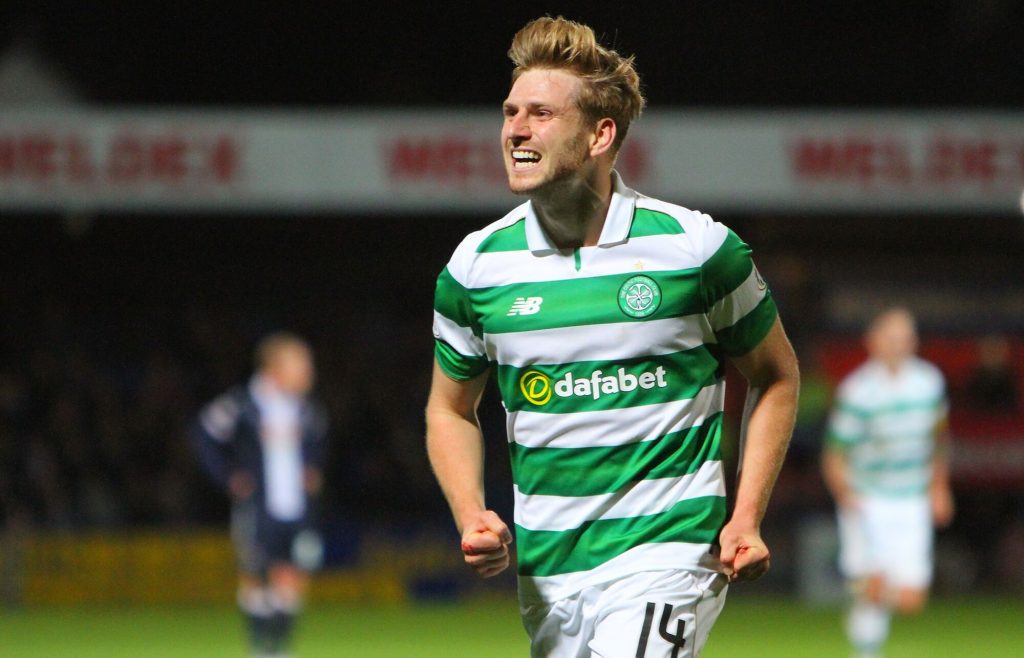 Except that Armstrong was only ever passing through Celtic and only stayed for that one additional year to work with Rodgers. His salary jumped from around £16k-20k a week to as much as £50k and there ain't no way he's getting that sort of money in Paradise.
In fact there's more chance of future Celtic captain Kieran Tierney lifting the European Cup for the Scottish twenty in a row winners…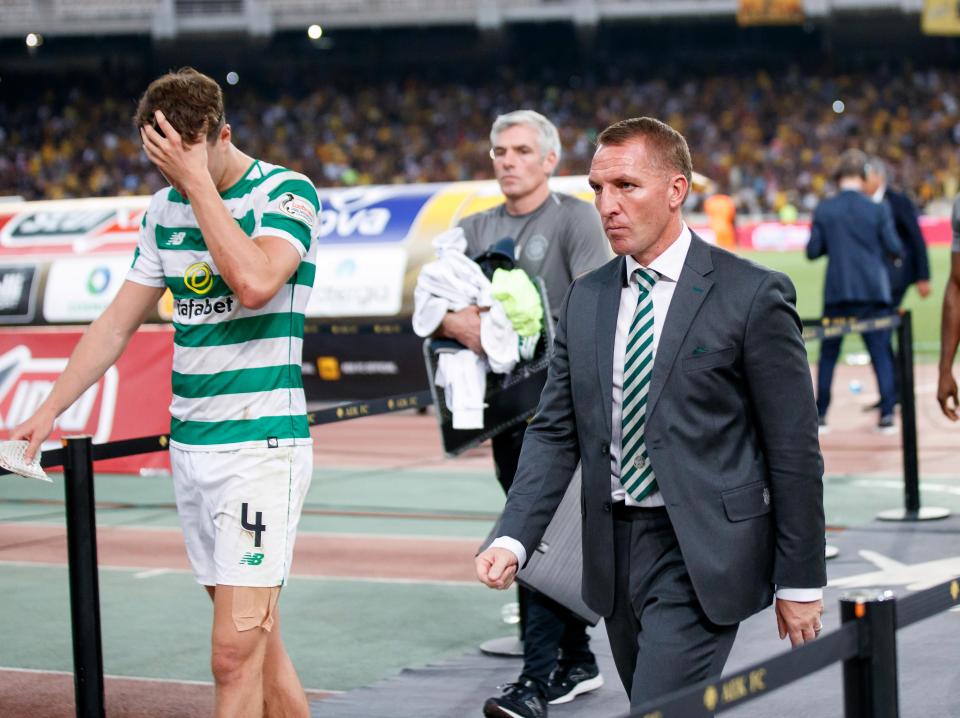 Oh and the internet also has Jack Hendry leaving Celtic this week to sign for Wolves. While that would be a great move for the player if it were true, he certainly should be looking at getting away, perhaps out on loan, and re-building his confidence away from Celtic. The former Dundee man always made himself available when others weren't prepared to do their own job – such as in Athens last August. Most supporters regard him as being another poor signing by Brendan Rodgers.
Also on The Celtic Star today…
Sarajevo game the perfect chance to play Celtic's lethal attacking triangle
Celtic fans are a Bullseye short at Currys, Champagne without the Fizz at Arsenal