EARLIER today we started looking back to the Scottish Cup Final and in particular the Match day programme. Tens of thousands of Celtic Supporters missed out on getting to Hampden to see Celtic beat Hearts 2-1 to secure the historic Treble Treble.
Goalkeeper Scott Bain gave a light-hearted insight into the characters in The Celtic dressing room and you can catch up with the first lot of comments on his teammates below before Boxer continues with his comments below….
'Meet My Mates,' Scott Bain in the Scottish Cup Final Programme
CELTIC GOALKEEPER SCOTT BAIN INTRODUCES HIS TEAM-MATES (PART 2)…
CALLUM McGREGOR– "Fantastic player. Play him anywhere and he'll be an eight or nine out of 10. He's one of the most technically gifted players I've seen. The way he can pass the ball is unbelievable. When Broony was out with an injury and he stepped in, he really drove us on. It's one of the reasons he got the club Player of the Year. He's a top quality player.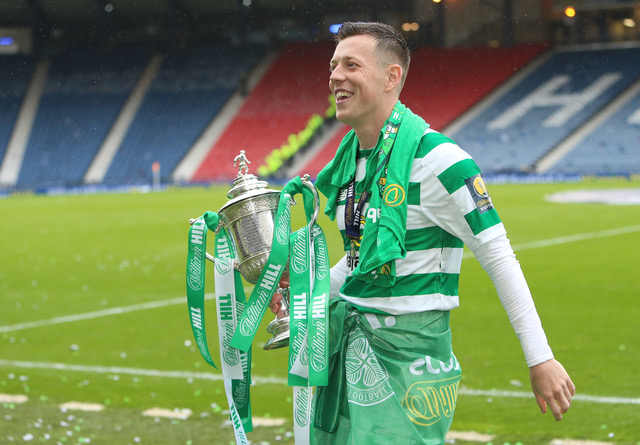 "I don't think he's fully Scottish though, he must have Spanish blood in him somewhere. He's had the same trainers for about four years. These Adidas Nizzas. One day, Cristian Gamboa put studs on the bottom of them, coloured in the stripes and said he might as well use them on the pitch because he wears them that much.
"He's got a great football IQ so he's always got an opinion on how we can be better."
OLIVIER NTCHAM – "He's one of the best players I've seen in training, you can't get the ball off him and he shows that in games. Again, he's so technically gifted like many of the players in the squad.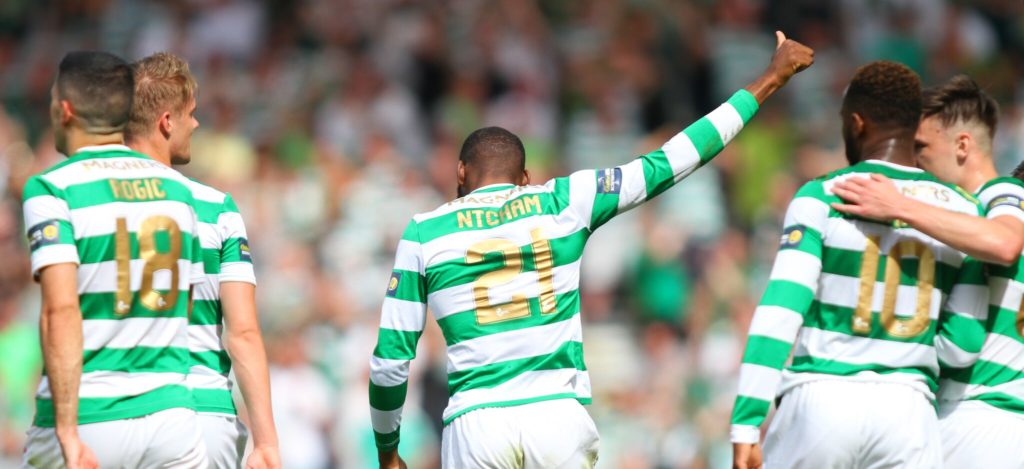 "He's a nice guy off the pitch. He's got some risky gear though. He's been seen in a few Versace tracksuits that are like the shirts The Rock would wear back in the old days of the WWE. I've no idea where he goes for his clothes shopping and no-one asks because they're not prepared to pay that much for a trackie."
DORUS DE VRIES – Dorus is one of the best guys I've ever met in football. He gets on well with everyone he meets. No-one would ever have a bad word to say about Dorus. He's fantastic about the dressing room and would do anything for anyone. He loves a watch too! It's been great to train and learn from him every day. He really ups the standard in possession."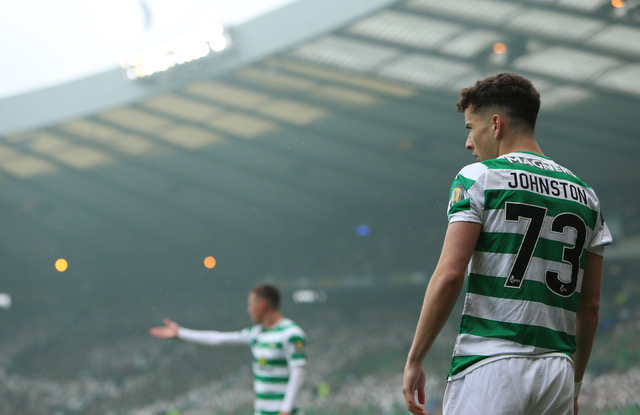 MIKEY JOHNSTON – "Mikey is a great talent. He has so much potential and ambition which is what young forwards need in order to succeed in football. He puts the work in every day, he's always learning and trying to improve so there's plenty more to come from him if he keeps at it. He is a really good guy too, tuned to the moon though."
SCOTT SINCLAIR – "He's a good guy. He's come from big clubs but he's really down to earth and would do anything for you. He'll take a bet on anything, though. He'll try and chip something in the bin or take a bet on something training. He tries to hustle you in being bad for a couple of games and then, before you know it, he's taken all your money off you.
"He's another top player. He scores so many goals and always plays a big part in the season."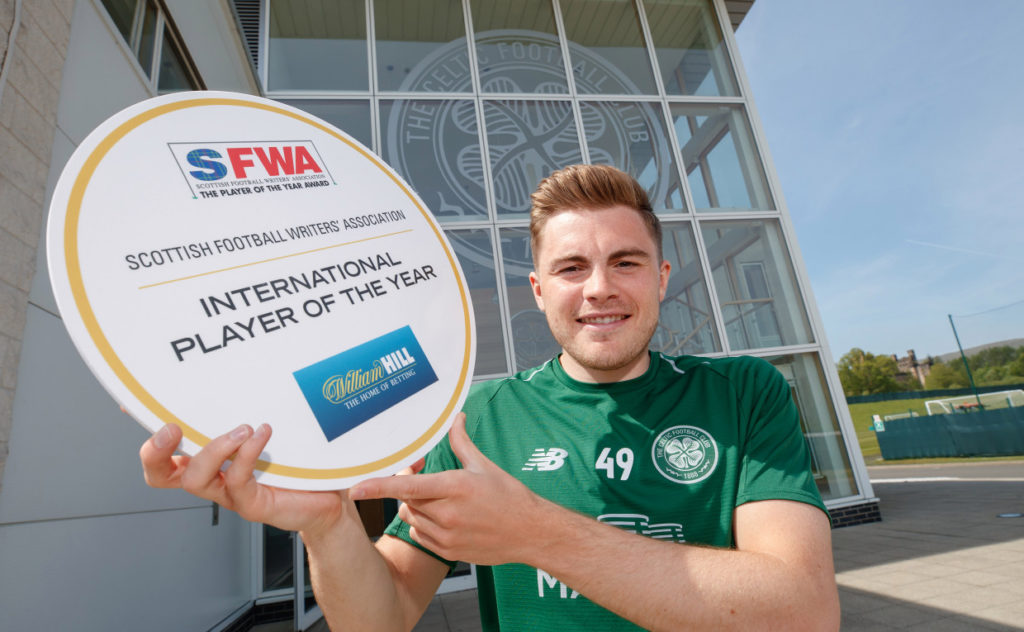 JAMES FORREST – "Fantastic guy. Again, like Broony and Cal, he's great to have in the changing room. He loves a chat and a bit of banter. He's joined the pool school so he likes the pool with the boys and the inflatable crocodile!
"He's an amazing player and he deserves all the individual accolades he's got this season. It shows how exceptional a player he is and it was the same last year. He's one of these players that's a real pleasure to have in your team. You know at any moment he can turn a game on its head and put the team back in front."
JONNY HAYES – "You'll never him without an 'End' shopping bag and an expresso coffee in his hand. I'm surprised he doesn't play with an expresso in his hand. It's probably empty though. He just uses it as an accessory.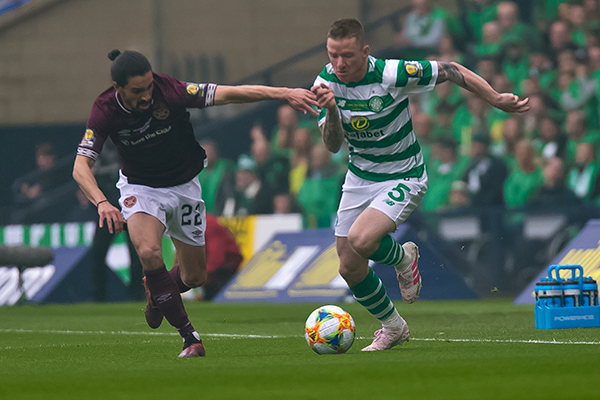 "He's shown, especially in the last few games, how important a player he can be. He gives you real energy and quality on the ball. He works hard and always puts the team first. You need to watch him off the pitch though, because he can stitch you. If you're on your phone when you shouldn't be, he'll be taking photos to get you fined. If anyone has a lookalike, there's a good chance Jonny will have pictures printed off and stuck on your locker door."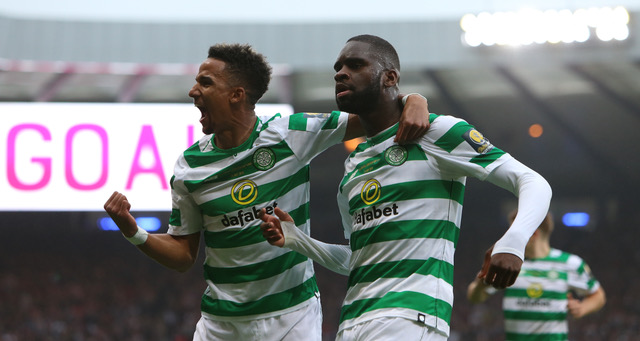 ODSONNE EDOUARD – "He's a good guy. He can be quiet when he wants to be and pretends he can speak English when we wants to. On the pitch he can be unplayable and can be devastating for teams. He can be quite funny when he wants to speak English. He likes to say, 'I don't speak English' and 'I don't book' but he's good for adding to the kitty when he gets fined by being on his phone or forgetting the time of things."