Chris Sutton has hit back at the Green Brigade on the Daily Record's Celtic Podcast after the unfurling of their "Time to Go, Neil" banner outside the front doors at Celtic Park this morning.
The Ultras group posted the image in social media easy this morning beside their statement calling for Neil Lennon to resign or be replaced as the Celtic manager.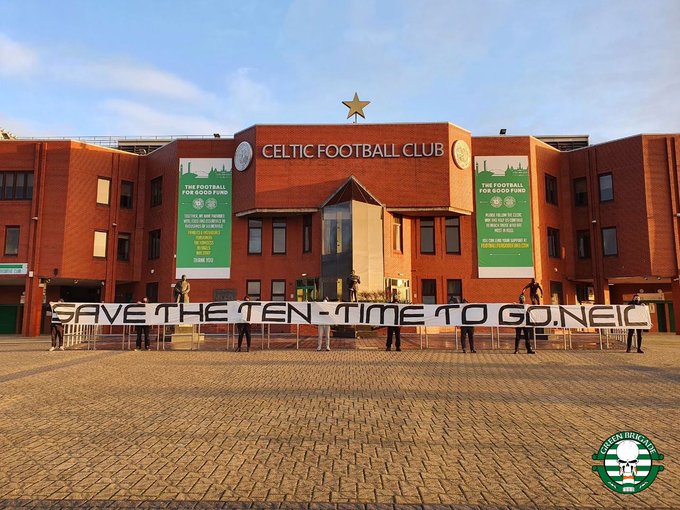 The Green Brigade's initiative has certainly been a major talking point on Celtic twitter and on forums today with the support split on whether or not they support the Green Brigade on this one. Some are supportive of the statement but are dismayed at the appearance of a banner at Celtic while others have pointed out that there are two messages in the banner and one doesn't automatically follow the other.  Neil Lennon resigning would certainly not 'Save the Ten" and there are plenty who reckon that such a move would make Celtic's chances of winning the league even more of a long shot.
The Celtic Star yesterday outlined our considered opinion – and that is all that it is, our opinion – that Neil's time will be up come the end of this season even if he does succeed and deliver the Ten.
He's been commenting on the banner himself and he sees it as a distraction ahead of the Europa League match with Sparta Prague tomorrow evening (remember it's 5.55pm kick-off and the game is on BT Sports 3). You can listen to what Neil Lennon has been saying below before we move on to look at what Chris Sutton has being saying.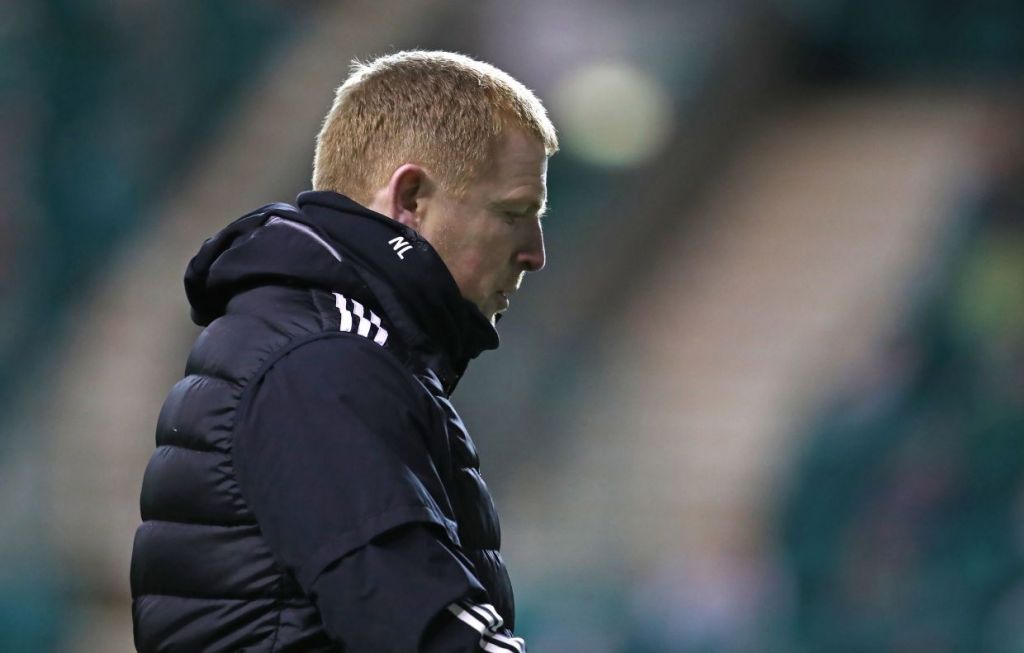 Now for Chris Sutton's robust defence of Neil Lennon and his rant about the Green Brigade who he refers to as a Buch of idiots.
"I thought that the stuff with the banner outside the stadium was just a bunch of idiots, I really mean that because what good can it do?" Sutton ranted on the Record Celtic Podcast. "What positive does it do? We all love the game, we all have different opinions about things.
"I've got a lot of Celtic supporting friends, they have texted me saying that "Neil Lennon has been a great servant to the club, great player, he's had great success as a manager and it is time for him to move on," in their opinion.
"And you know what, I understand that and I understand the frustration with a lot of fans out there at the moment. They've had it so good for a long, long time but you know the stuff, the banner outside the ground this morning, there was a sense of entitlement and just spoiled, I don't want to swear but I just don't get that, I don't get the upside of that. There wasn't one. It's totally disrespectful to a guy who, the manager who has served the club with aplomb.
"I've had an association with the club for a long, long time. I actually think what happened outside the ground is shameful, unnecessary, unwarranted. I feel sad for Neil with this as much as anything. I actually do, what he has actually given to the club. You know he has toiled for years and worked hard as a player, given his absolute all, his heart and soul to Celtic Football Club and then for people to treat him like that," Sutton said.
'If you want him to go then fine, that's an opinion but I think that there is a way to do it and to do it with a banner outside the stadium as they did this morning, I thought was despicable."
🗣 "I've got a job to do here, I think I've done it pretty well since I came back in. I've sort of reconciled myself to the fact that maybe I'm not going to be everyone's cup of tea"

Neil Lennon says he's "disappointed" to see a banner outside Celtic Park calling for him to go. pic.twitter.com/5SlfyJxM2f

— Clyde 1 Superscoreboard (@ClydeSSB) November 25, 2020
Here's the Green Brigade's Statement that was posted at the same time as the banner…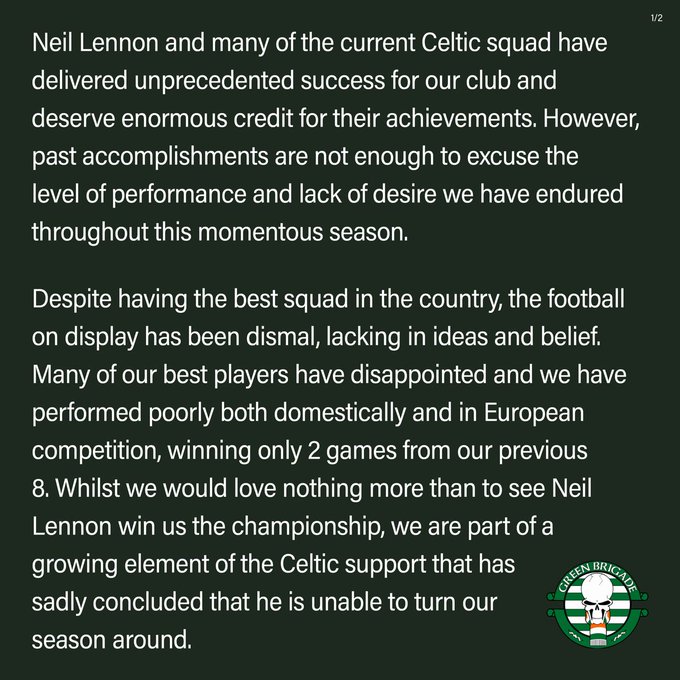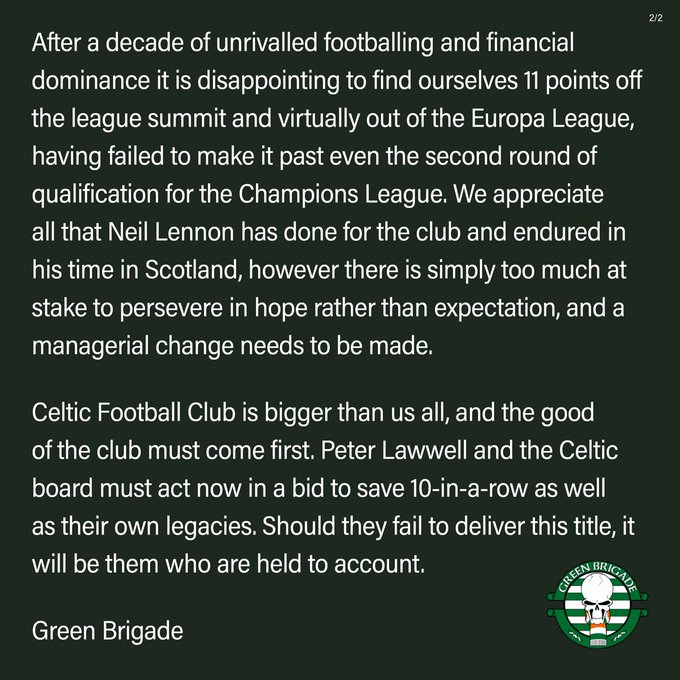 HAVE YOUR SAY?

Do you agree with the Green Brigade or do you think Chris Sutton is correct? Should Neil Lennon be allowed to stay on as Celtic manager or is his time up? Email editor@thecelticstar.co.uk and we'll share your views without fear or favour later today.