On This day, 25 March in 2004 Celtic headed for the Camp Nou to face a Barcelona side they'd defeated only two weeks prior in the 4th round 2nd leg of the UEFA Cup.
Barcelona who had been overwhelming favourites to win in Glasgow had received a bloody nose at Celtic Park. Alan Thompson volleyed home a close range goal to give Celtic a first leg lead over Barcelona in a Uefa Cup tie that saw three players sent off.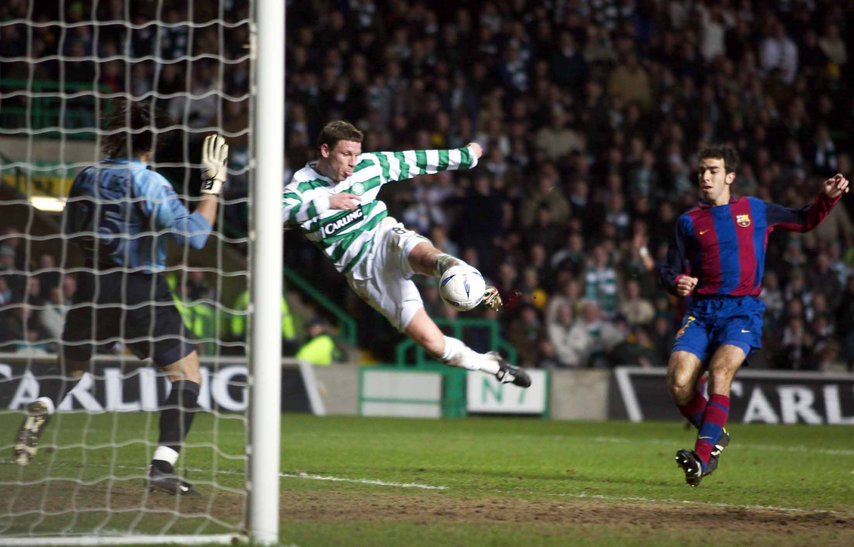 Celtic keeper Robert Douglas and Barca midfielder Thiago Motta saw red after an altercation in the tunnel at half time. Early in the second half Javier Saviola was dismissed for kicking Thompson, who struck the vital goal soon after.
The visitors missed two good chances in the first half and paid the price as Celtic held on to Thompson's world class finish to hold out for a famous win.
If Celtic were to be certain of progressing they had to go to Barcelona and match their hosts' goal for goal or keep a clean sheet. It was the latter that saw Celtic prevail and earn one of the most famous scalps in their history.
All the more of an incredible achievement when Celtic had to do it with a rookie goalkeeper in David Marshall in goal. Rab Douglas sending off at Celtic Park had resulted in a suspension and Celtic were already without the imposing presence of centre half Bobo Balde.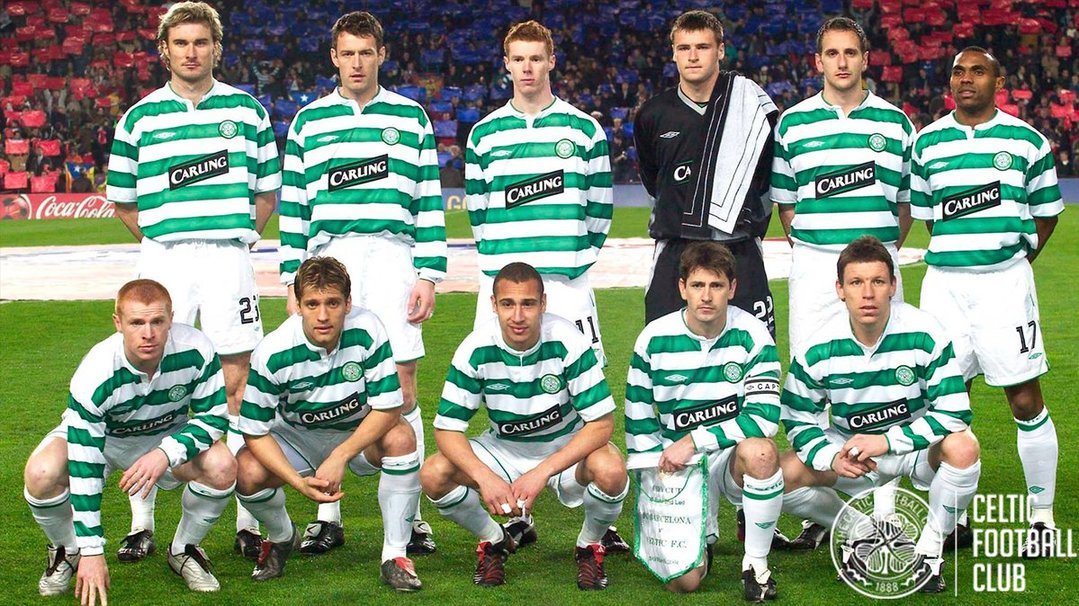 It was a baptism of fire for Marshall but it shouldn't be forgotten he'd already faced the firepower of Barcelona as a second half substitute in Glasgow. In short he had them sussed well in advance…Possibly.
Confidence built in Marshall immediately when Ronaldinho threaded one of his typically inch-perfect through-balls and sent Gerard through with only the keeper to beat. Marshall's brave and, crucially, clean dive at feet denied him a certain goal. A good start for the youngster.
Having already denied Gerard there were no nerves when Marshall was confronted by the same player. Again the source of creativity came from was Ronaldinho this time drifting to the wing. The Brazilian maestro's cross from the left produced a smart stop from Marshall to keep out Gerard's low placed header.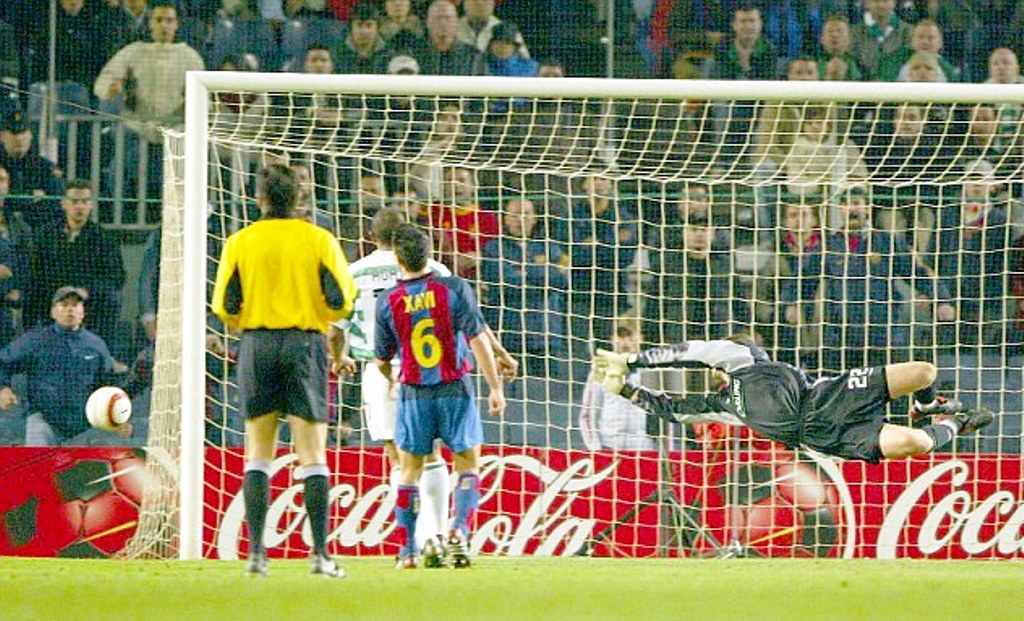 Barcelona themselves were now pouring forward as wave after wave of attack came up against the rocks of a stubborn Celtic side. When they did breech the defences they came up against that young inspired lad in goal. Once again Marshall had to rise in stature to claw away Luis Enrique's off the cuff attempt, a slap off the thigh that somehow appeared to be heading for the net.
In defence each interception from Stanislav Varga and the almost as inexperienced as his goalkeeper, John Kennedy saw Celtic's ascendancy grow. Just in case they were getting cocky however, they received a jolt on the stroke of half-time as Luis Garcia held up the ball for Michael Reiziger, whose shot thundered just past Marshall's left post.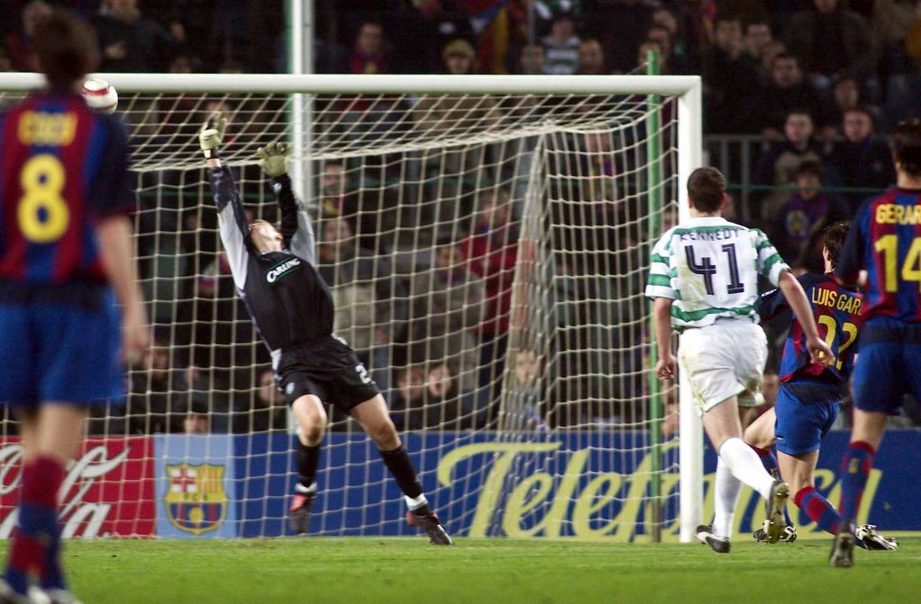 There were signs Celtic were learning lessons when it came to European tactics. The defeat to Porto in Seville had led to much frustration at Porto's constant simulation. Celtic it seemed had picked up a few tips, regularly slowing down the play at throw-ins and when Jackie McNamara had to leave the field of play with injury he didn't exactly hurry. Camp Nou was now frustrated and you could tell as Jackie received vocal disapproval for the time taken to leave the field.
With Balde missing already and McNamara having to be substituted, Barcelona felt this was the time to turn the screw and see if they could expose the inexperience of Marshall in goal and John Kennedy at centre half. The tactical change was enough to make you sweat.
Reiziger was now replaced by Marc Overmars, producing a three pronged attack to strike fear into the most battle savvy of defences, never mind Celtic's patched up backline. The addition in attack of Dutchman Overmars was now added to, Luis Enrique and Luis Garcia, with the not insignificant supply of Ronaldinho slightly more withdrawn. By now those not up in the Gods of Camp Nou were watching through gaps in their fingers or from behind their couch.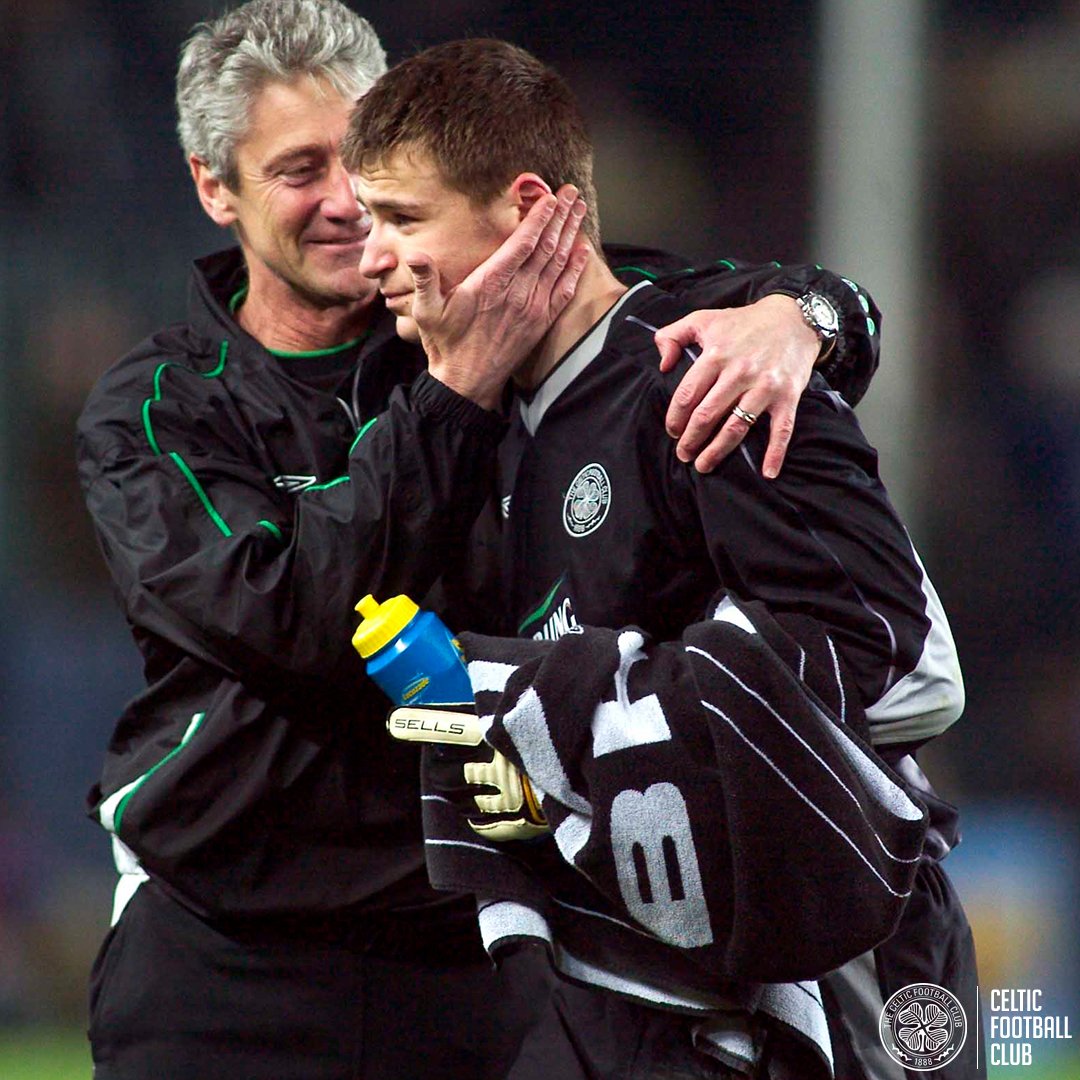 Liam Miller was been charged with filling his captain's boots when replacing Jackie McNamara and Luis Garcia almost took advantage with a curling shot as Barcelona left gaps at the back.
Sergio Garcia's next shot was the closest Barca came to breaching Celtic stubborn defence. Celtic, perhaps either relaxed that the feared Ronaldinho had laid off the ball to his team-mate or were simply tired and allowed space for Garcia to strike a venomous shot at goal that looked to all intents and purposes to heading for the back of the net. Once again Marshall's athleticism stood out, when he parried Garcia's shot and with it extinguished the last real chance for the hosts.
As Barcelona exited the tournament they had to settle for challenging for the La Liga as a consolation. For Celtic, these nights of European joy seemed their prize for years of footballing evolution under Martin O'Neill.
Considering Celtic had been beaten in the same tournament at the final stage in Seville the year before, they still had that underdog status. Nights like this very evening in front of 77,000 in the Camp Nou showed on any given day Celtic could match the big European teams home and away.
Martin O'Neill hinted at just that as reported in The Guardian: "Over two legs we have knocked out a very, very good team,"
"I still think we are punching above our weight. But this is not about credit; I know what this side is capable of doing."
A proud O'Neill also took the time to make a special mention of the wonderful David Marshall: "He has a terrific presence and calmness, he's not fazed at all," said O'Neill. "I said to him it's all downhill from here, he should pack it in and retire tonight.
"He did an interview for TV after the match and was last into the dressing room. When he came in it was to enormous applause from the rest of his team-mates."
Eight years later Barcelona christened another Celtic goalkeeper, Fraser Forster 'La Gran Muralla' (The Great Wall) after his exploits in denying the Catalans in the Champions League. It's safe to say David Marshall could have laid claim to that same title for his own heroic performance in 2004.
And as always, even in defeat, Barcelona remained as classy as ever.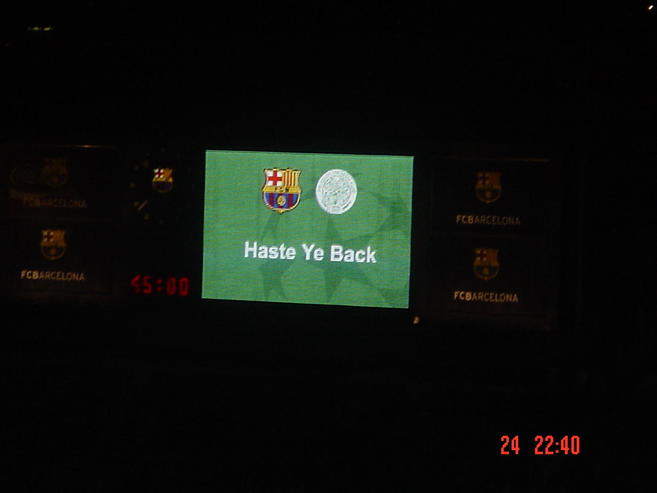 Niall J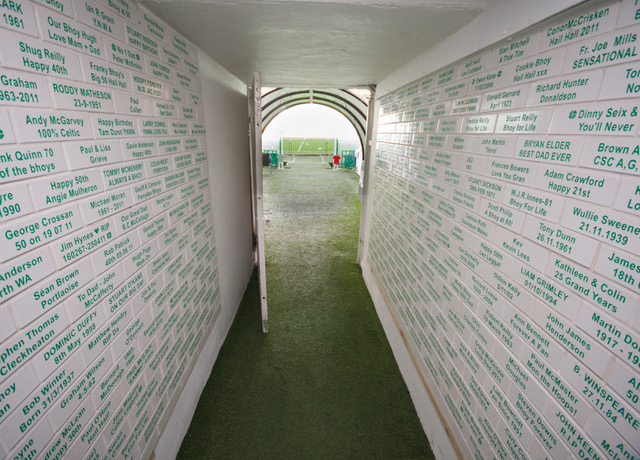 Take The Celtic Star's Photo Tour of Celtic Park and enjoy our stunning photos from inside Paradise RIGHT HERE, RIGHT NOW.
Support Celtic Youth Development
Help raise money for Celtic Youth Development by joining the £1 weekly lottery and you could win up to £25,000 – just click on any one of the photographs below to join. Lots of our readers have already done so and they're now doing their bit to help fund Celtic Youth Development that can deliver the stars of tomorrow and beyond. And you might even win a few bob too! And a special thank you to all The Celtic Star readers who have already signed up and are now supporting youth development to give us the Celtic Stars of the future…