HAVE to confess that I'd no memory of this game whatsoever. Yet it was against the club that most Celtic fans would probably love to welcome to Celtic Park for a friendly and it would be even better if we could also play them away from home too.
While we might not get a pre-season friendly this year, you will recall that we played Rennes last summer in the July game at Celtic Park that is included on your season ticket. But if and when Celtic are looking for a friendly opponent then surely we must contact Athletic Club Bilbao?
The love and kindness that the Basque club showed to Celtic after the loss of Billy McNeill will never be forgotten.
🔙 On this day, 9⃣ years ago, @CelticFC visited us for the first time 🤍💚

🏟 Celebration atmosphere in San Mame's stands and on the street!

🤗 𝗕𝗶𝗹𝗯𝗮𝗼-𝗚𝗹𝗮𝘀𝗴𝗼𝘄 𝗰𝗼𝗻𝗻𝗲𝗰𝘁𝗶𝗼𝗻 👉 https://t.co/LwRJHSYixB#AthleticClub 🦁 pic.twitter.com/T5oYezUfR5

— Athletic Club (@Athletic_en) March 26, 2020
📽 We also remember our last #OneClubMan, the Celtic myth 𝗕𝗶𝗹𝗹𝘆 𝗠𝗰𝗡𝗲𝗶𝗹𝗹 🔝

🤝 @AthleticClub & @CelticFC ❤🤍💚 pic.twitter.com/54LIUyenDn

— Athletic Club (@Athletic_en) March 26, 2020
But what about the game itself? Turns out this was a friendly match played on a Saturday with a reduced team; the clubs had a free day due to international matches taking place that weekend.
And if you are struggling for knowledge about a Celtic game the first port of call is always the wonderful Celtic Wiki, an invaluable resource for all Celtic Supporters.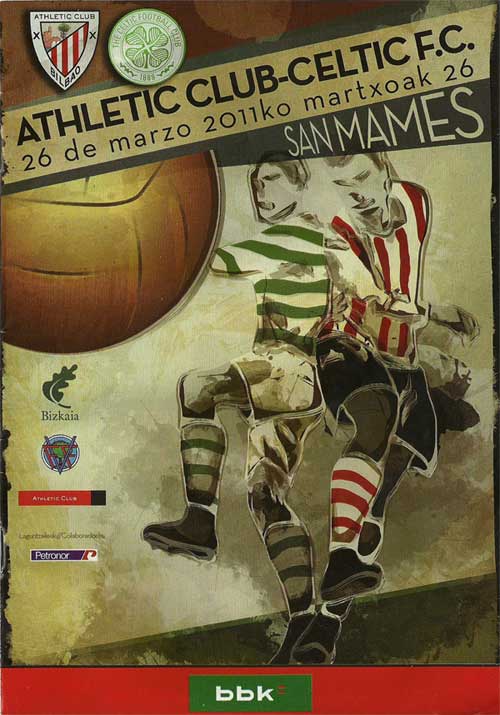 Athletic Bilbao 0 Celtic 0
It was only a friendly but Neil Lennon found himself in bother with officialdom once again as Celtic played out a goalless friendly with Athletic Bilbao in Spain's Basque country. Lennon, who was serving a touchline ban in Scotland, had a disagreement with the match referee in the 33rd minute of the match at the San Mames stadium. The official asked Lennon to leave the technical area after the manager complained about a foul.
Celtic's manager then sat with the Bilbao fans directly adjacent to the dugout for the remainder of the match, which finished goalless. Neil Lennon later used his Twitter account to comment on the incident.
"Ref over fussy as I disputed a free kick. Anyway we played some scintillating stuff against a class side and we should have won."
The match was otherwise notable for a rare appearance in a Celtic shirt of Freddie Ljungberg. The former Arsenal midfielder was signed in a blaze of publicity that January but has featured only sporadically.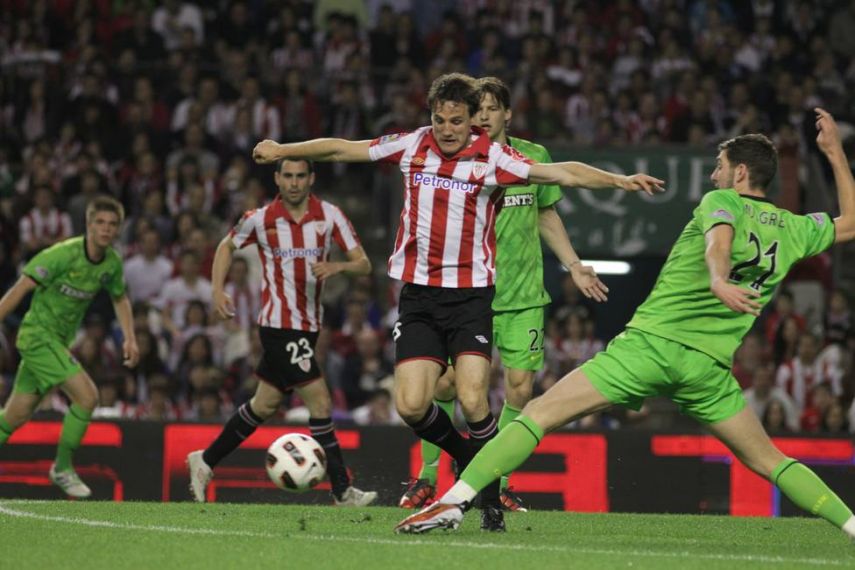 He played the whole match and there was also an appearance for Tony Watt, the 17-year-old former Airdrie striker, He appeared on the hour mark and looked lively, almost opening the scoring with his first shot.
Teams were as follows…
ATHLETICO BILBAO (4-2-3-1)
Raul; Amorebieta (Balenziaga 45), Iturraspe, Gabilondo, Susaeta; Orbaiz (Koikili 66), Gurpegui (Guarrotxena 45); Aitorocio, Castillo (Cerrajeria 66), Diaz De Cerio; Ekiza
Subs not used: Iraizoz
CELTIC (4-4-2)
Zaluska (Cervi 85); Fraser (Jones 85), Loovens, Mulgrew, Chalmers; Cha, Herron (Watt 60), Conroy (Lowdon 73), Ljungberg; Stokes (Spence 88), Murphy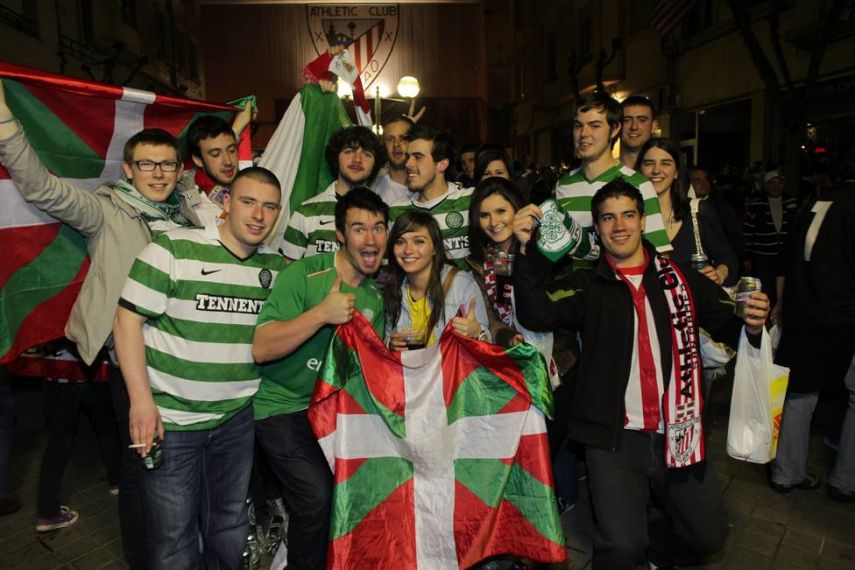 📢 And to finish … 🙌

𝗬𝗼𝘂'𝗹𝗹 𝗻𝗲𝘃𝗲𝗿 𝘄𝗮𝗹𝗸 𝗮𝗹𝗼𝗻𝗲

🏟 Sung in San Mamés, in honor of McNeill in the presence of his daughter Susan and his @CelticFC partner John Clark.#OneClubMan #AthleticClub 🦁 pic.twitter.com/ymGuOdjgjY

— Athletic Club (@Athletic_en) March 26, 2020
And you just knew that @paulthetim would have been at the game. Here is is looking incredibly youthful.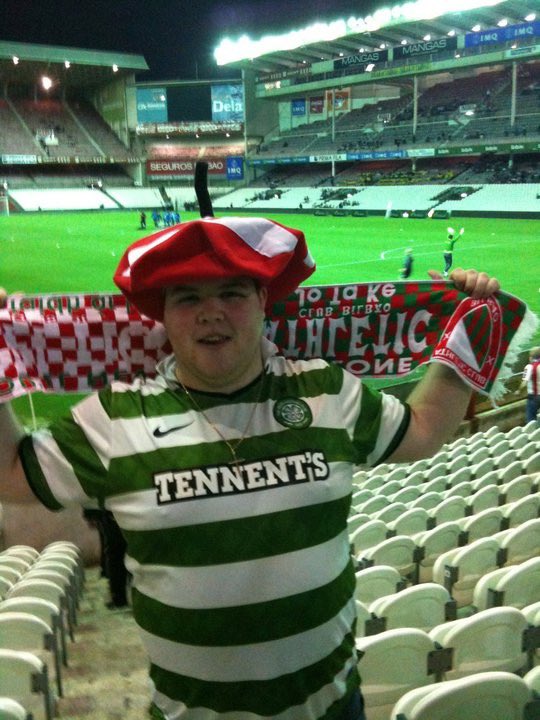 — Paul the tim (@paulthetim) March 26, 2020
"What a great night that was Paul," John McLean replied while Jonny McL agreed with the point we made above, saying "Get a friendly sorted when the football returns." Bhoysart then posted this brilliant image.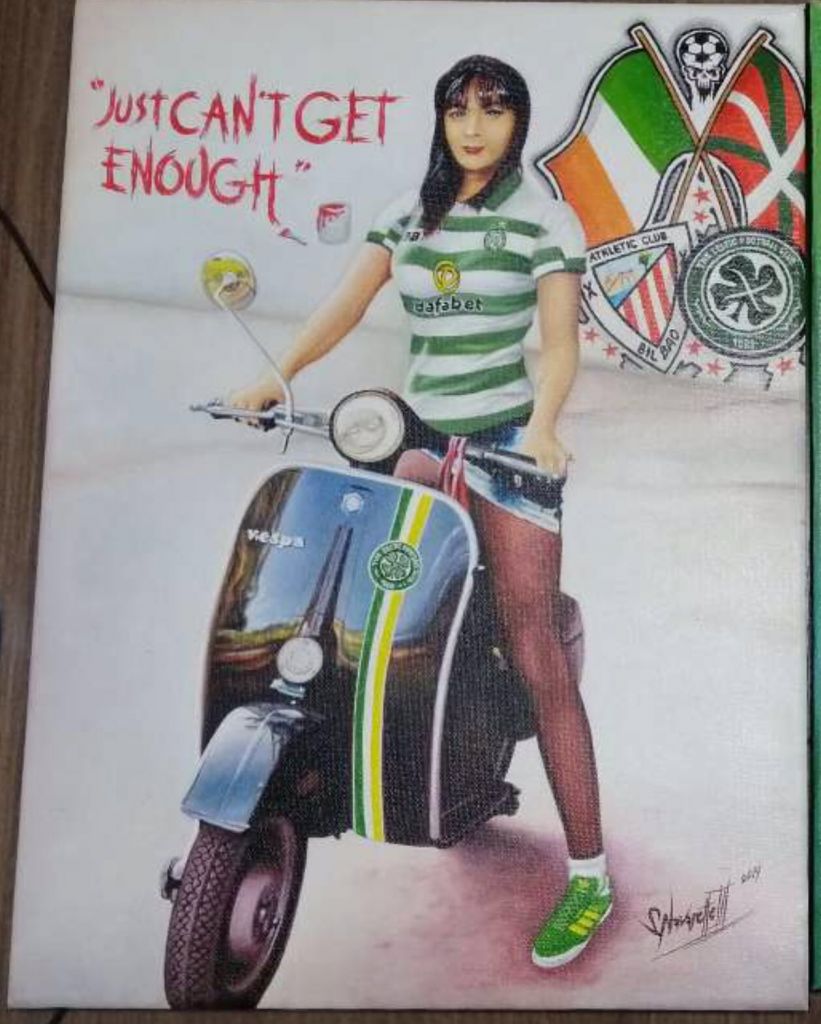 HughieBhoy also wants a game to be sorted out between the clubs. "Right Celtic, can we extend an invite to Athletic and arrange a friendly once we get back playing. The respect and love shown when we lost our greatest Celt would give us an opportunity to extend our thanks."
"We were there representing the Hoops just a few weeks ago," said Dublin Devanney.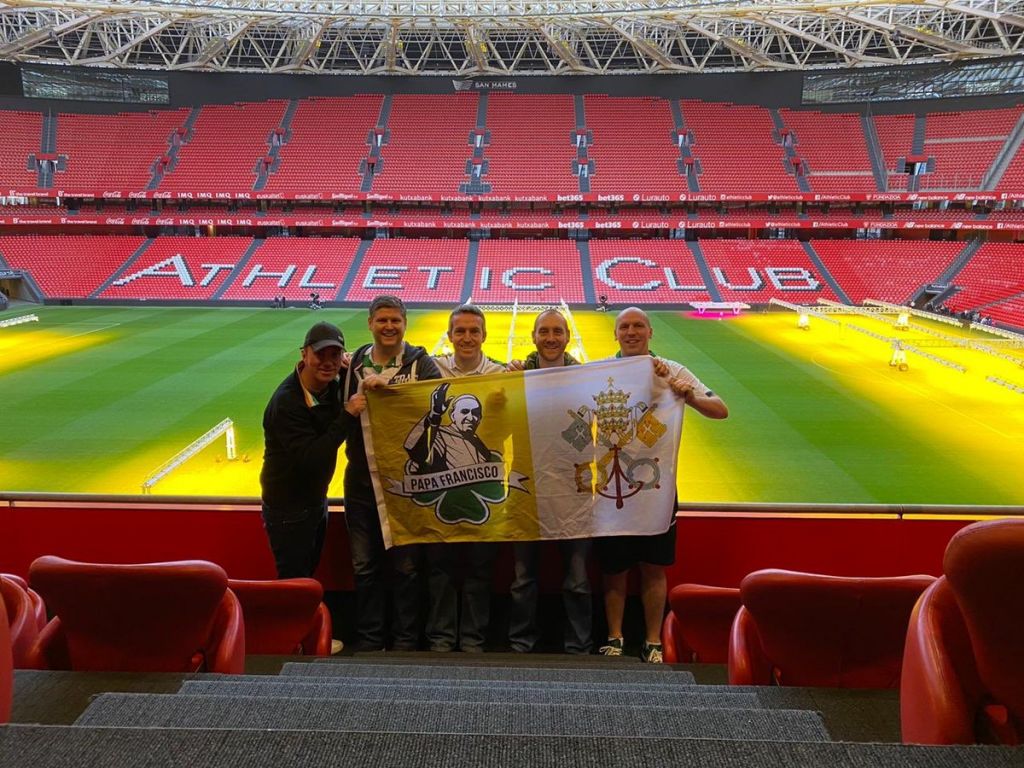 "I was there, Neil Lennon sent to the stands, Athletic fans treated us to a feast of food and wine after the game," recalled William McGuinness while Jonathan Cooper admitted that he "would have given ma left nut to been at this!"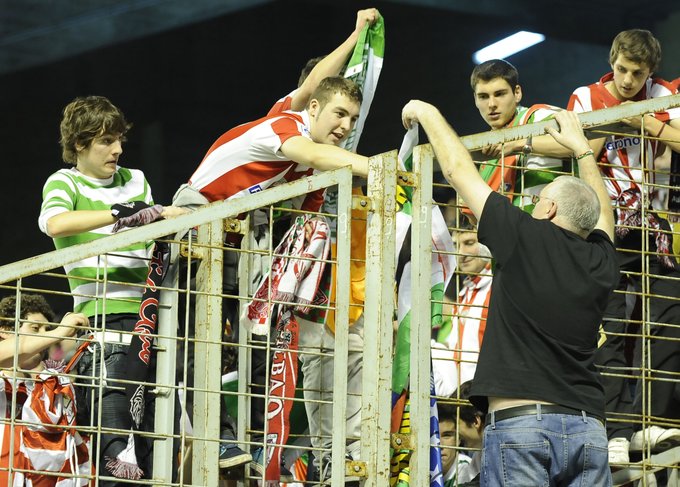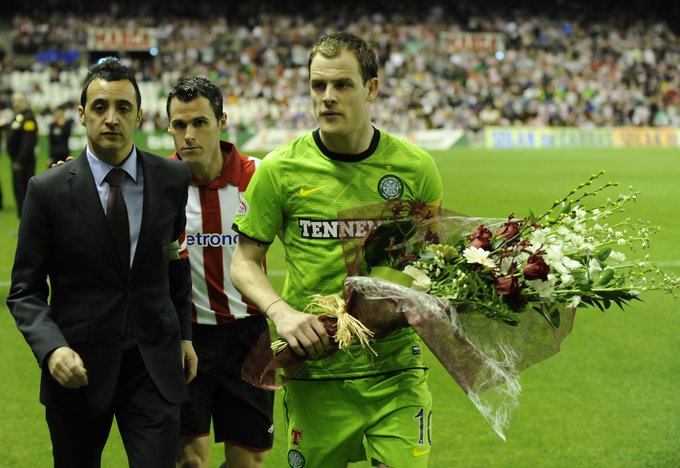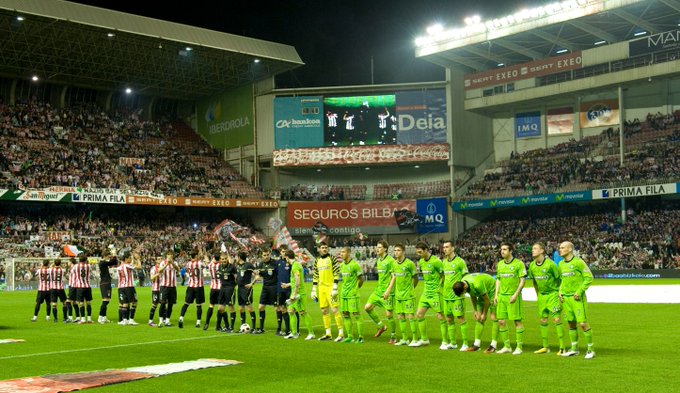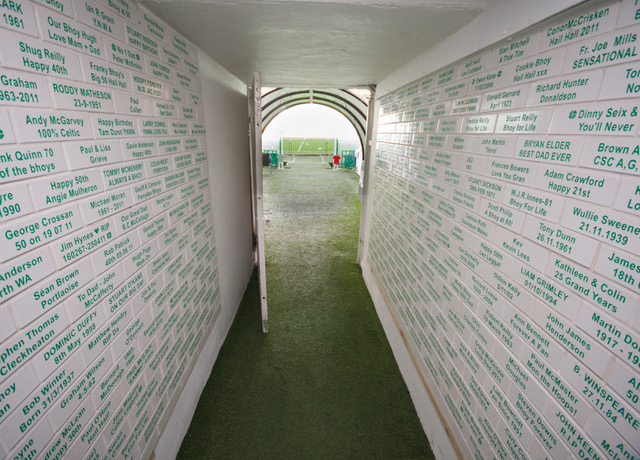 Take The Celtic Star's Photo Tour of Celtic Park and enjoy our stunning photos from inside Paradise RIGHT HERE, RIGHT NOW.
Support Celtic Youth Development
Help raise money for Celtic Youth Development by joining the £1 weekly lottery and you could win up to £25,000 – just click on any one of the photographs below to join. Lots of our readers have already done so and they're now doing their bit to help fund Celtic Youth Development that can deliver the stars of tomorrow and beyond. And you might even win a few bob too! And a special thank you to all The Celtic Star readers who have already signed up and are now supporting youth development to give us the Celtic Stars of the future…