BRENDAN RODGERS' final signing for Celtic was the Ivory Coast striker Bayo. The £2million striker came on for the final few minutes down at Rugby Park – the day Scott Brown 'Won the League' with that stoppage time winner, but other than that we've just had footage from a few reserve outings to see what kind of a player Rodgers signed, on the advice of Kolo Toure.
It should also be remembered that Celtic legend Lubo Moravcik also spoke positively about the player and from the You Tube clips available he looked strong, excellent in the air and a real goalscorer.
However rumours that the player isn't showing up well have been gaining momentum. We first heard it after his first reserve game – but you have to give a player time to settle into a new club and a new part of the world for him. Calm down, relax and let Toure and Rodgers do their thing, seemed to be the sensible approach.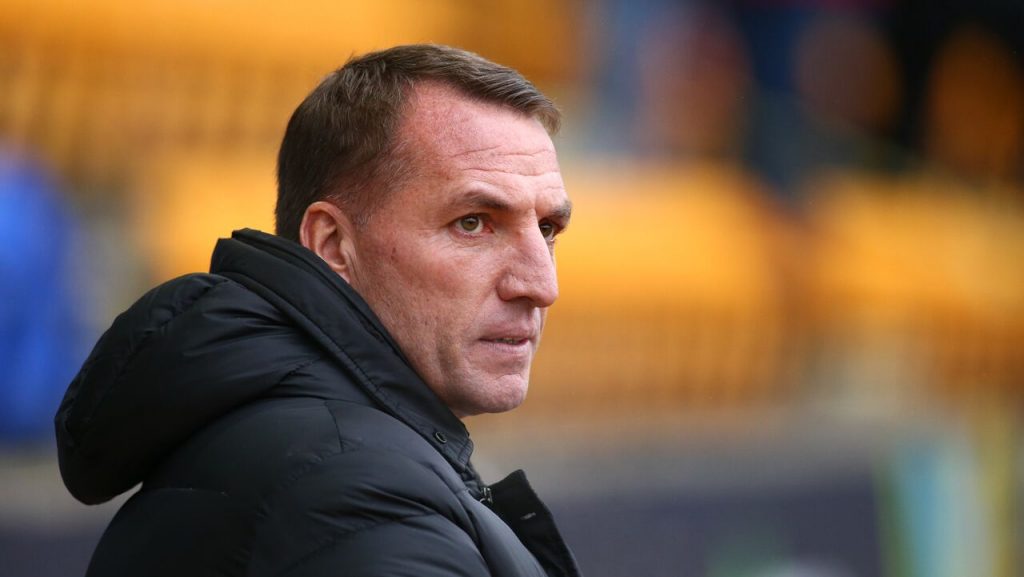 Then of course Rodgers, Toure and Co left for Leicester City and while that understandably
upset the Celtic support, no-one really considered how that would affect the young Ivory Coast striker. Again that managerial upheaval is a decent reason to give the boy time and when Neil Lennon reported that he'd picked up an injury away playing for the Ivory Coast Under 23s in the international break, it wouldn't have been unreasonable to assume that it would be next season before he'd be ready to make his mark in the Celtic first team.
That of course may be the case and we hope that it is. There are rumblings however, apparently coming out of Lennoxtown, that what he's shown so far is way short of the standard that is required. That is a worry.
Here's a tweet from this morning from Celtic Gossip.
I think Vakoun Bayo has to be given a chance, but the rumblings coming out of Lennoxtown are concerning. Word is he is very raw, but hey isn't that what coaches are for, to develop players. Let's give the lad time and an opportunity HH pic.twitter.com/e8qX6EC8rM

— Celtic Gossip (@CelticGossip) April 3, 2019
A few of the comments that followed include, "Lubo rates him, that'll do me. He will flourish" and "he needs time to adapt. The boy is only 21 years old and still has time to develop. Going from the Slovakian League to the SPFL is a big jump. Still he could turn great for us."
A few others: "Not sure why everyone got so excited about him in the first place, scoring a load of goals in a poor standard of league doesn't really excite me. His time will come though and we can judge him then!"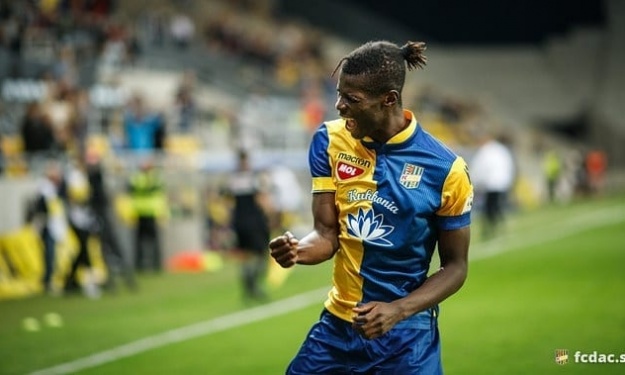 "Huge jump from the Slovakian league to the Celtic first team."
"He had a thigh problem for Ivory Coast that's why he wasn't on the bench, give him time to settle and he'll come good, Drogba didn't want him at Galatasary for nothing."
"I don't expect anything from him and if he turns out a player then great but no big deal if not. £2million signings don't improve our team with the quality we have."
And Richard from E-Tims also tweeted last night on what he's been hearing about Bayo's progress at Lennoxtown.
Bayo…it appears he's actually Scheidt. From the ranch.

— Richard McGinley (@Richiestoke) April 2, 2019
His comments in that thread on Twitter when combined together reads as follows:
"Bayo…it appears he's actually Scheidt. From the ranch. Bought on the evidence of a video. He's not very good. But he's here now…We were sold a pup."
Asked if Bayo was another Amido Balde he replied "you just sent a shiver down my spine…"
What about "The Ivorian Nadir Cifcti" someone asked: "Not even that good. But if my theory, based on Football Leaks, is correct, he'll end up at Leicester."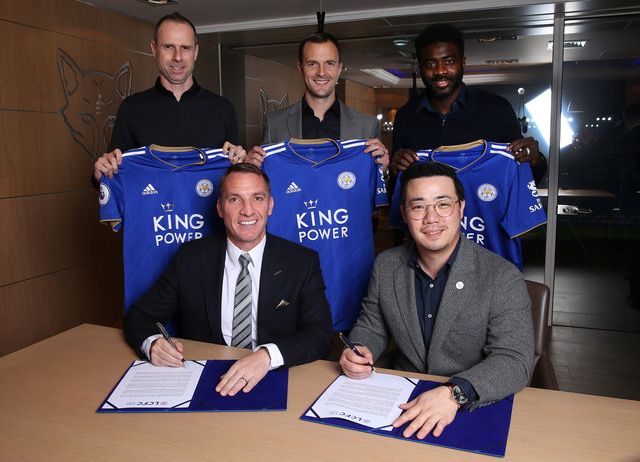 Richard also confirmed that Toure was the source of the transfer and that Lubo was merely asked to comment. Celtic acted on the basis on Toure's recommendation and a decently edited video.
"Similar scenario to the Brazilian bungler. (Bayo is) nowhere near a first team place."
Bayo is a Celtic player now and our coaching staff should do what they can to develop him over the next 3 or 4 months and see if they can get him up to the first team standard for next season.
For those too young to know about Scheidt, here's a little from The Celtic Wiki…
"The signing of Rafael Scheidt for almost £5 million on the basis of a video cobbled together by his agent, was one of the worst signings in Celtic's history. Arguably the worst in financial terms. It was certainly a key factor in manager John Barnes getting sacked (amongst a whole litany of other errors). The Guardian newspaper rated him the second worst transfer in the history of football in an article published in 2001.
"Not only was he a poor player – slow, unskillful, and lazy – but he seemed cursed from the moment he arrived in Glasgow. He was clearly unfit, and was taken to hospital with appendicitis on the eve of his debut. He caused himself a serious injury after colliding with a teammate in training. And then he got mixed up with a scandal about the Brazilian national coach taking bribes to let unknown players get a couple of matches for the Brazilian team, in order to boost their value. As one teammate said, "the guy couldnae trap a bag of cement".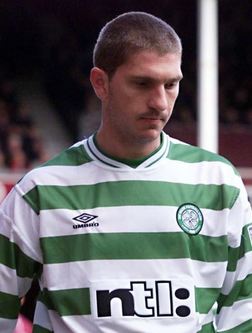 "To be fair on the guy, some had commented that he had ability but he never had a chance to show it at all, and the price tag became an unfair burden on him. Truth was that many had never seen him play a full game and gave him time to settle in. Although reported as having made 16 appearances with the Brazilian national team, it turned out on closer inspection that 13 of those were with the Brazilian OLYMPIC team.
"Kenny Dalglish is said to have been the instigator for his move, having watched him on videos alone and recommended him. Barnes admitted, seemingly unembarrassed, that he had never seen him play live: he was signed based on a video of his finest moments (though bizarrely it later transpired that these had all been harvested from matches in which Gremio (his former club) had suffered heavy defeats)."
Celtic vowed never to make the same mistake again.