The landscape certainly seemed bleak this morning, now however we have some hope. The BBC are reporting that Restrictions on outdoor events likely to be lifted when Nicola Sturgeon updates Scotland in a statement at 2.20pm.
Such restrictions of course on such large gatherings have been in place since Boxing Day and Celtic's game against St Johnstone was played in front to just 500 fans, then in a rare breakout of common sense – well by most clubs – the SPFL brought forward the winter break by a week to give the clubs every opportunity to allow fans to attend games and of course maximise the increase in revenue every club relies on.
The BBC seem fairly confident that's for sure, and given they certainly seemed to have been given the heads up just prior to the restrictions came into place it seems very likely indeed Celtic's home game with Hibs on 17 January will now go ahead with a rocking Celtic Park to welcome Ange Postecoglou, his League Cup winning team and of course some of our new signings.
This is what the BBC have had to say:
The lifting of restrictions on large outdoor events in Scotland is expected to be announced this afternoon.

The move would allow football fans to return to stadiums when the Scottish Premiership's winter break ends next week.

It will also avoid Scotland's Six Nations rugby matches having to be played behind closed doors at Murrayfield.

A limit of 500 people at outdoor events has been in place since Boxing Day.

First Minister Nicola Sturgeon will confirm in a statement at 14:20 whether that limit will remain in place.
Of course, official confirmation will need to wait until Nicola Sturgeon makes her official announcement and most travelling fans amongst the Celtic support will be tuning in, waiting on confirmation before finalising travel plans, but be a local supporter or one travelling from further afield, it certainly looks we may all have a full house to look forward to next Monday against Hibs.
It seems that outbreak of common sense in Scottish football may not have been misplaced after all.  And perhaps it's also worth mentioning the apparently scripted and schooled message delivered (on behalf of theRangers) by Kris Boyd at McDiarmid Park live on Sky Sports on Boxing Day when he seemed pretty certain that the fans would NOT be back in grounds after the resumption of play following the Winter break. It looks like the Covid Champions will now have to go to Pittodrie and Celtic Park and play in front of packed stadiums. Wee shame that.
SPFL and SFA now in discussions with the Scottish Government over the nuts and bolts of football fans returning to grounds in large numbers.

— stephen.mcgowan (@mcgowan_stephen) January 11, 2022
Well done to the 10 clubs who put their fans first 👏🏼👏🏼 Embarrassing stuff from the other 2 clubs but completely expected

— AM 🏴󠁧󠁢󠁳󠁣󠁴󠁿 (@annemarie6377) January 11, 2022
Looks like outdoor crowds will be back from Monday, in time for the Premiership return. FM statement at 2.15

— Colin Mackay (@STVColin) January 11, 2022
Niall J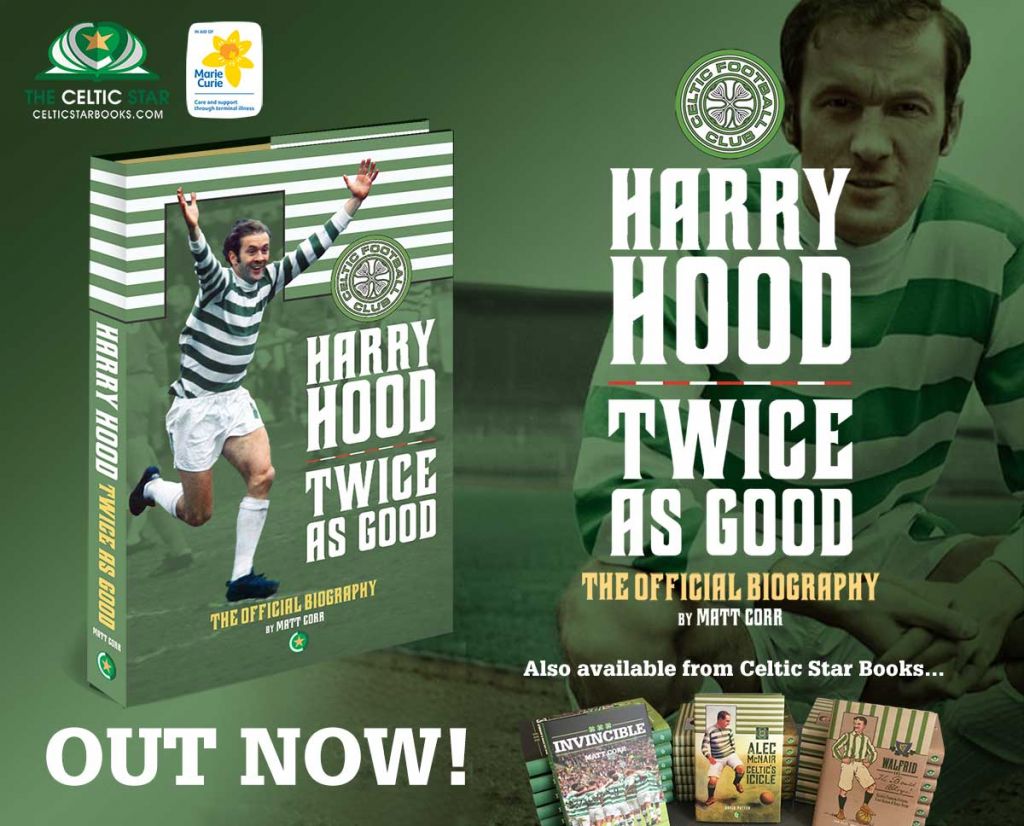 And for those who missed this one on The Celtic Star, here's a catch-up chance to check out the photographs given to this site by the former Celtic Director Tom Grant of the demolition of the old Celtic Park and in its place the emergence of the New Celtic Park which we know and love today. These photographs are fascinating and well worth checking out on the link below…