One of the most remarkable facets of Celtic's season so far has not been any particular performance on the pitch, but rather Ange Postecoglou's performance off it, specifically dealing with the Scottish sports media.
Apparently, the Australian gaffer has taken to heart the words of warning from The Celtic Star's editor when the gaffer met with non-mainstream media — that's us, the bloggers and podcasters and the like — early in the season, when Postecoglou was told at the outset he'd have rough sailing with the Scottish mainstream media's sports writers. "These people are not your friends," was one of the warning issued, the other focused on Scottish referees and their Honest Mistakes.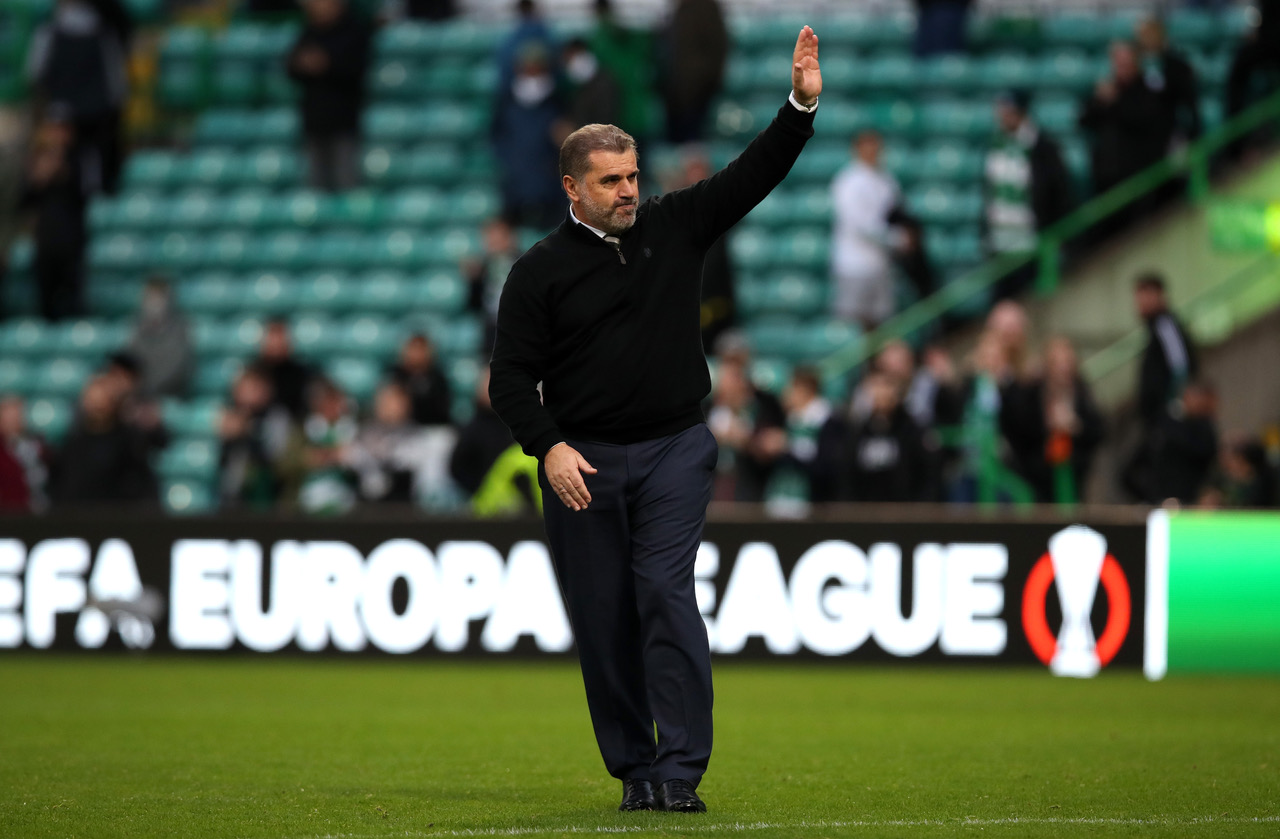 Coupled with the fact that, collectively, the sports writers and pundits in the Scottish press have the unique distinction of being a bigger joke than the SPFL officiating — clearly no small feat there — and Postecoglou's performances behind the microphone have been, to this day, flawless.
On a personal note, the news media is something I know a little about. Until 2014 when I was part of the last layoff at the Santa Cruz Sentinel, I had been in news field — in various capacities and on two continents — since the day Jimmy Carter was inaugurated president. That would be 20 January 1977, for those of you keeping score at home.
In short – Ange Postecoglou's relationship with the Scottish media since taking over at Celtic has been lively, to say the least. 🔥

We go through some of his best comebacks and killer lines. 😂

How do you think Ange is doing at Celtic? 🍀

Let us know your thoughts. 👇 pic.twitter.com/bk6mR1f0ay

— ABC SPORT (@abcsport) October 21, 2021
That said, I think I speak with a degree of authority on the topic when I say, by any journalistic standard, the bias in both the reporting and punditry in Scotland when it comes to professional football is an embarrassment only eclipsed by the state of disrepair in the game itself. On all levels — from the daily newspapers to the BBC, initials which can now easily stand for "Billy Boys Channel" — the nature of distrust that, ironically, has replaced the hallmark of journalistic integrity serves as a cautionary tale not only in football, but the news industry's role in society as a whole.
The fact that Ange Postecoglou is not having any of it is absolutely refreshing. Compare any Postcoglou press conference with that of his predecessor, whose fumbling through the questions was literally painful, and you can see that the Celtic manager is all business, all the while not suffering the media's fools — of which, unfortunately, there are many. Ange's straightforward manner and tell-it-like-it-is addressing of questions that are completely nonsensical is a breath of fresh air in the staleness that has become commonplace in SPFL coverage.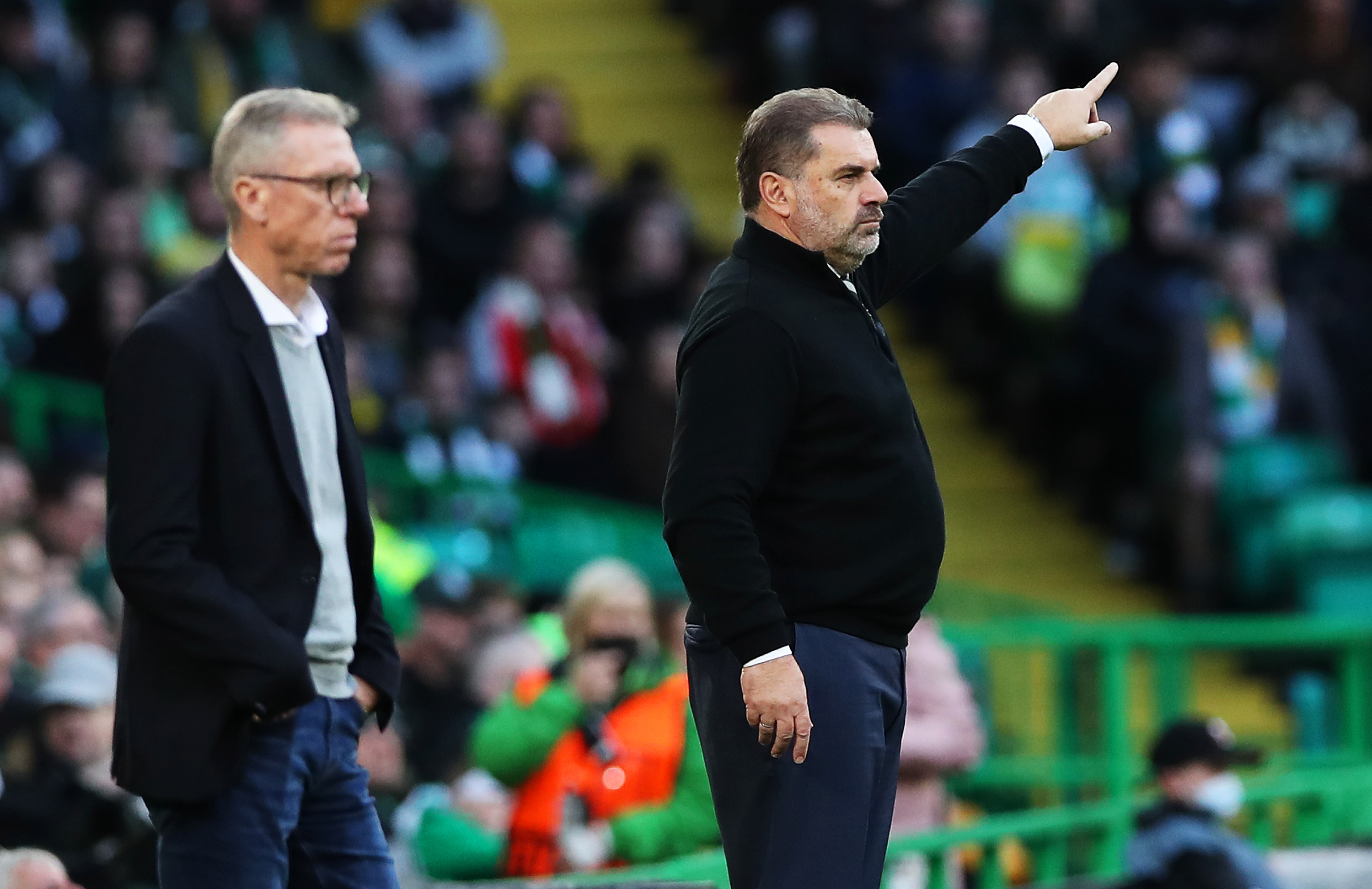 Celtic did themselves a favour — and can continue to do so — by allowing more access to non-mainstream media outlets in order to provide a more balanced and nuanced coverage of the club; coverage that is, and has been, clearly lacking in the mainstream media.
But meanwhile, there is this: Angeball is great, but Angepress is better.
Even Kenny Mac can summon up false enthusiasm and a flicker of interest when on duty. All Lament was totally scunnered watching Celtic win then speaking to Ange afterwards. Typical of BBC, home for English, Dodds, McCann, Adam, Hateley and loads more.https://t.co/tMWULp9Hxx

— Joe McHugh (@videocelts) October 20, 2021
Here's the immediate post-match reaction from BBC Scotland hurting after Celtic's 2-0 win over Ferencvaros on Tuesday afternoon, courtesy of Video Celts.
Alisdair Lamont: Congratulations Ange, was that a fully deserved three points?
Ange Postecoglou: You don't think?
Alisdair Lamont: : No, I'm asking you
Ange Postecoglou:  Funny question to start with. Yeah, well deserved. I don't think there's any doubt about that. I think we controlled the game really well right from the start. They're a good team. They showed it against Leverkusen and Betis. We controlled the first half well. They had to work really had to stifle us a little bit but we still created some chances, denied them any opportunities then we felt that they would tire in the second half because they were working so hard.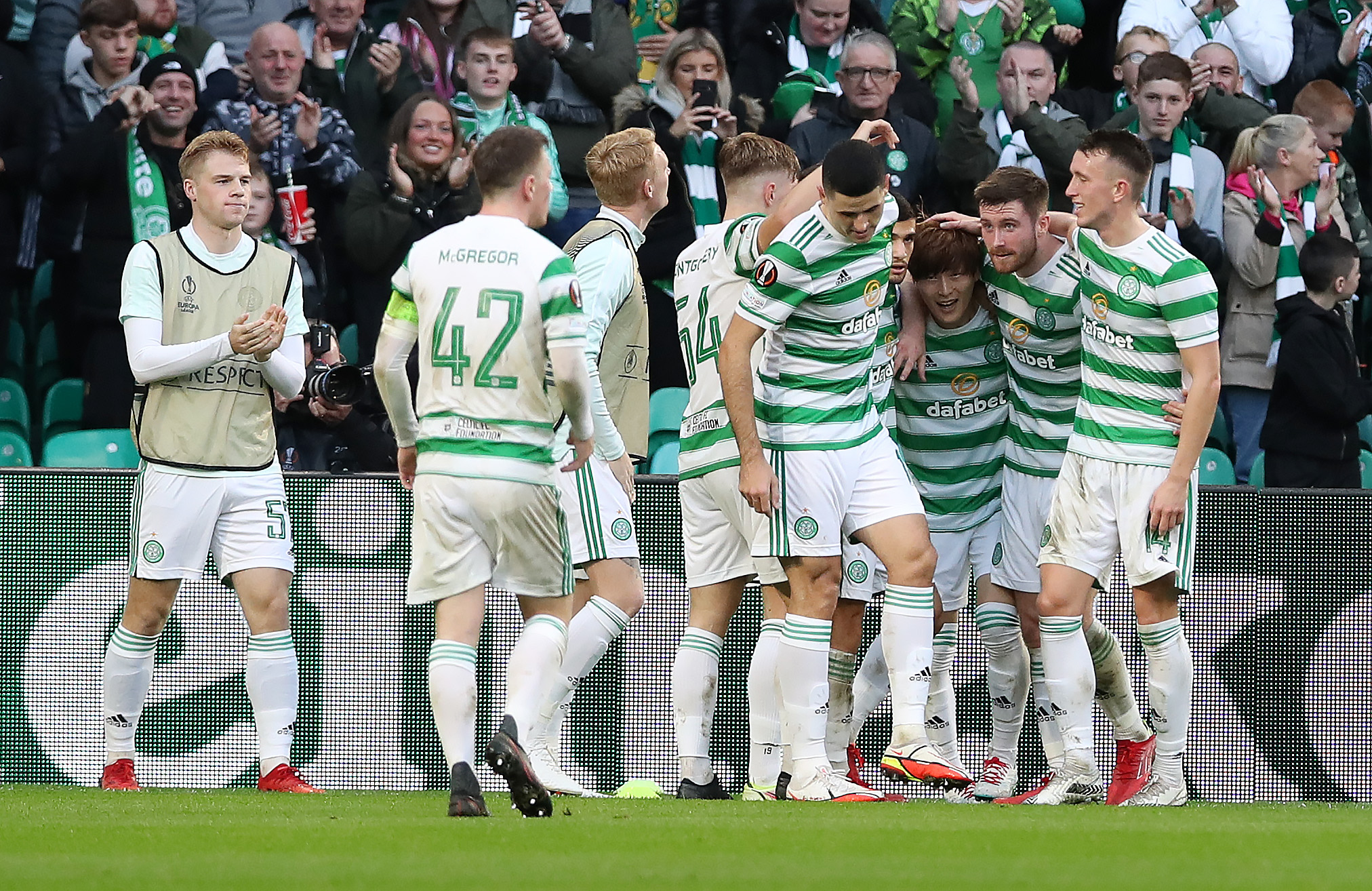 The game opened up, we got a really good goal. After that I thought that we could have had a couple more. Credit to the players, they stuck to their task and I thought that they were really disciplined right till the end.
Alisdair Lamont:  We were saying in commentary, by his own standards Kyogo was maybe having a quieter game than usual, finding it a little bit difficult to get into the game but it was someway to announce himself into the game wasn't it? The first goal was a thing of beauty almost.
Ange Postecoglou:  Definitely, it must have been a glass half full commentary today. We worked really hard and that is part of the process you know. You are playing against good teams that aren't going to give you the space. I thought in the first half he was working really hard both defensively and making runs. We couldn't get it through to him because the space wasn't there but that is part of the beauty of it, you've just got to keep going, he is always a threat.
No wonder his own anchorman described Alisdair Lamont as having had a nightmare with that post-match interview with The Celtic manager.
Larry Cafiero