Celtic FC Women made no mistake at the weekend, winning 8-0 away to Forfar Farmington, a result that left manager Fran Alonso and his players scratching their heads thinking back to that 2-2 draw in the home game against Sunday's opponents at K-Park. Those two dropped points, many fear, could come back to haunt Celtic come 6 June when the current league campaign comes to an end.
Here's the thing. There are three sides this year fighting for the title and the two Champions League spots and the changes to that competition from next season means that there is a really large financial incentive in making sure that you don't finish third this season.
The other two sides are Glasgow City who lead theRangers by three points with Celtic two points further adrift in third position. Other than Celtic dropping those two points to Forfar, all three have won all other games outside playing each other. Glasgow City have dropped points just once this season – losing 3-0 to theRangers while theRangers have lost twice and won all their other games, both defeats coming against Celtic. Celtic's two defeats have come against Glasgow City and as already mentioned two points were dropped in the 2-2 draw with Forfar Farmington.
So in a mini-league of games v each other the table looks like this…
Glasgow City P3 W2 L1 D0 Pts 6
Celtic              P4 W2 L2 D0 Pts 6
theRangers  P3 W1 L2 D0  Pts 3
On Sunday Celtic FC Women are at home to Motherwell, who lost heavily to theRangers last weekend. That game has a 12 noon kick-off and when it's finished – if Celtic make sure if the points – Fran Alonso can sit back and watch the two title rivals play in the later kick-off knowing that something must give.
Before that game kick-offs Celtic will be in second place in the league and will stay there if Glasgow City stretch their lead. A draw will see theRangers in second on goal difference while a win for theRangers would see Glasgow City pulled back into the pack, with Celtic two points behind both title rivals.
Not exactly sure which result is best for Celtic. If we are aiming high for the title we'd probably want theRangers to win whereas the chances of getting the second Champions League spot is probably best served by Glasgow City stretching their lead and Celtic moving ahead of theRangers. A draw is good too in that both rivals drop points!
Fran Alonso, speaking to the official Celtic FC website after the 8-0 weekend win, still rued those dropped points.
"I told the players that if we thought we'd already won because we are Celtic, then we would suffer," Fran Alonso said. "From the first minute we were aggressive, on the front foot and making sure we didn't let them play. "As I said during the week, we were facing a team that took two points from us the first time we faced them, so it wasn't going to be an easy game, but on Sunday we could've scored more," he said.
"It happened against Spartans and again on Sunday, so our mentality and focus has been there and it's very important. It's credit to the girls. In the warm-up they were switched on, so I'm delighted about that as well."
"Both Forfar goalkeepers had good performances and we hit the crossbar and post a few times as well, so we could've scored more. Eight goals and a clean sheet is very, very pleasing obviously."
"After the first game, these players were criticised because as a team we weren't good enough against Glasgow City," he said, "but I spoke to them and told them that I trusted them and we signed them because they are outstanding and great for this team.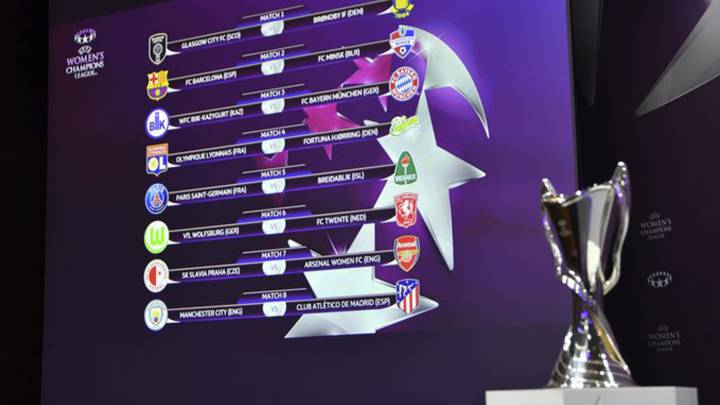 "They obviously need time to adjust and sometimes in football we don't have enough patience, but I never had any doubts about them. They are backing us up with their performances, assisting and scoring, and are contributing and working very hard to earn their spots. We aren't making it easy for them, but they are earning it and backing it up.
"I'm delighted to see a team performance like that. It's fifteen points out of the last possible fifteen, which isn't easy in a league like this," the Celtic manager added. You can watch the goals from the Celtic game at the weekend below and all of the weekend action in the SWPL1 is available of the second link…
8⃣ scored
2⃣ braces
0⃣ conceded
3⃣ points

What's your pick from Sunday?🤩⬇️

📽️@BBCScotland pic.twitter.com/aTO773j7if

— Celtic FC Women (@CelticFCWomen) May 4, 2021
You can catch up on all the SWPL1 action using the link below …
#SBSSWPL | It was an action packed Sunday of @_ScottishBS SWPL 1 football 💪

Find content from all of the matches in one place with highlights, interviews, photos and more ➡ https://t.co/vWn2Qweg4R

📸 @hmfcalum pic.twitter.com/aCaVyMiNni

— Scottish Building Society SWPL (@SWPL) May 4, 2021