CALLUM McGREGOR wants to have the last word on the debate that raged within the Celtic family this year – was Neil Lennon the right man to replace Brendan Rodgers as Celtic manager? Everyone was happy enough that he answered the club's call after Rodgers' midnight flit to the East Midlands but the Hoops support was divided on whether the former Hibs boss was the answer on a permanent basis.
Having won the League, Scottish Cup and League Cup in 2019 the Scotland midfielder reckons it's time to close the debate and declare Lenny as indeed being the best man for Celtic job! We were always 100% behind him from day one and to be fair to many who held different viewpoint, they have come out and put their hands up and accepted that they called it wrong. Today the entire Celtic family is behind Neil Francis Lennon, with the only grumble perhaps being his fascination for starting Lewis Morgan as a striker. Sunday proved that it doesn't work, play him on Thursday by all means but ON THE WING!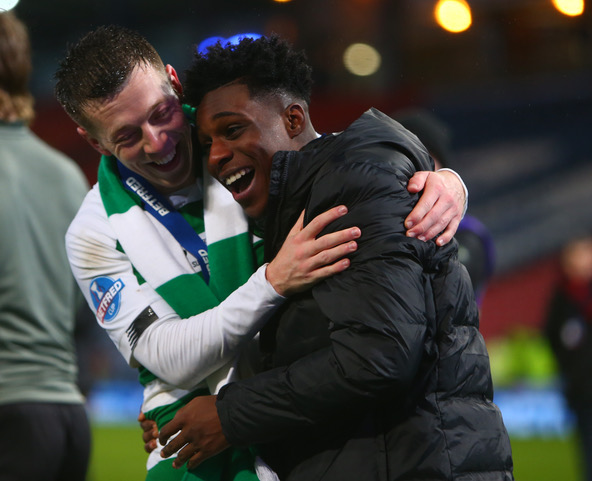 Talking of Thursday's team to play Cluj, how does this look to you?
Craig Gordon in goals. A back four of Bauer, Bitton, Ajer and Taylor. No Broony or Calmac, instead it's Ntcham and Robertson. The forward three are Shved, Rogic and Johnston. Leigh Griffiths starts up top. That's the leaked team news anyway and we're all expecting it to be along those lines.
Young Dembele and fit again Bayo to come off the bench perhaps with Lewis Morgan also getting some minutes. I've been predicting these Europa League games over on match threads on Celtic Noise and so far predicted 1-1 away to Rennes, 3-0 at home to Cluj (it finished 2-0), 2-1 at home to Lazio, 2-1 to Celtic away to Lazio and 3-1 at home to Rennes. Just the one goal out so far! So for tomorrow night, going for a draw, maybe 1-1 and bye, bye Lazio!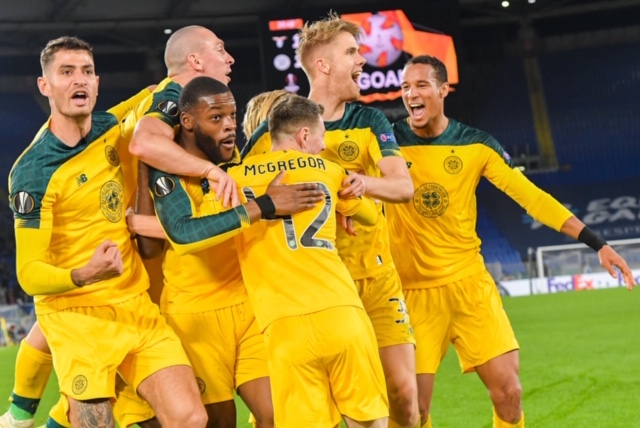 Back to Callum having The Last Word. "I think the gaffer's shown his quality in abundance. He had such a big task when he came in.
"But he's a winner, he handled that, and he galvanised the group when it happened. He came in and was asked to win two trophies. And he did that," the midfielder told the Media, as reported by Scottish Sun.
"Now he's added another, on a day when people were maybe looking at him and asking if he could do it.
"The gaffer shows that winning mentality within the group. You can see in the performance of the players exactly what the manager is. All his attributes were shown in that display in the final last Sunday.
"His standards are super high every single day. He comes out to training, and if one or two are off, he stops it. He just tells us we're off it, makes us get back on it. That's the way we work. We don't have an off day. We don't have an easy day. Every day we're trying to get better.
"Neil Lennon is the man who steps in and makes that happen. Those are the standards he drives every day, along with Broony and certain others.
"We'll probably get to many more finals and never play that badly again. But it shows the character in this team.
"The treble Treble probably gets overlooked as we've been so dominant."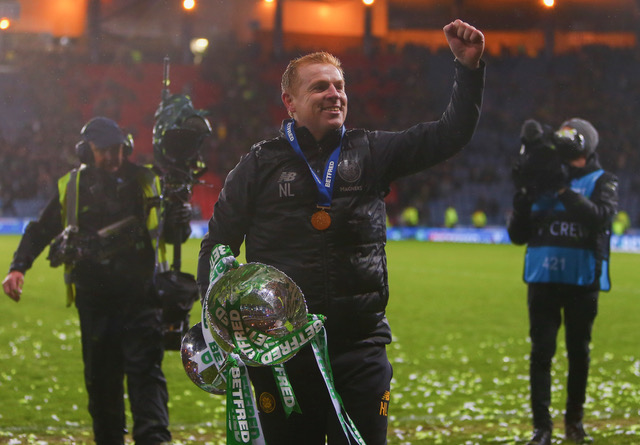 Having played a major part in all ten consecutive trophy wins McGregor lists the latest one as being the most special, given the circumstances and the opposition.
"I think that's the top one, in terms of pure endeavour to win the game and the will to win. The boys sticking together, down to ten men, the big man making some huge saves — and there being a trophy on the line.
"All these other games, it's been three points. But at Hampden we knew the pressure was massive on us. We had to keep this run going.
"Rangers hadn't won a trophy for so long and it meant so much to them. But I think all the pressure was on us. We HAD to stop them winning.
"It's a big one, probably more so for us because we've come through not playing well and Rangers created so many big chances in the game."